8 OBS Alternative Makes Screen Recording As Easily As You Can Imagine
OBS is famous for being able to record screen easily, and there are a large number of people in the world using OBS for screen recording. However, there are also numerous OBS alternatives out there for you, and you should come and see these alternative programs, just in case OBS is not working properly.
Part 1. What Does OBS Software Do?
OBS (Open Broadcaster Software) is an open source program for recording and live streaming. With OBS you can:
Record your screen and audio
Record your game playing
Mix the existing video with your new creation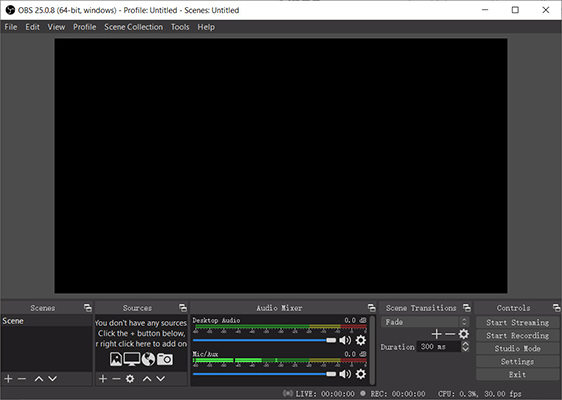 What benefits you can get from OBS:
Seamless video recording experience
Customized configurations for your software
Multiple video filters and effects
Best audio mixer effects
...
Despite of all the benefits from OBS, it can sometimes stop working as usual, and that's why you can see lots of people report issues using OBS, such as OBS black screen and OBS freezing. Therefore, it is necessary to have OBS alternative in case OBS software acts abnormally.
Part 2. Best OBS Alternative Mac
If you use Mac in your daily work and life, there are two OBS Mac alternatives for you. Check it out.
1. ApowerEdit - Best Alternative to OBS for Mac
One of the OBS Studio alternatives is ApowerEdit - a software that is available on Windows, Mac, and iOS, which means that this would be one of your replacements for OBS on Mac.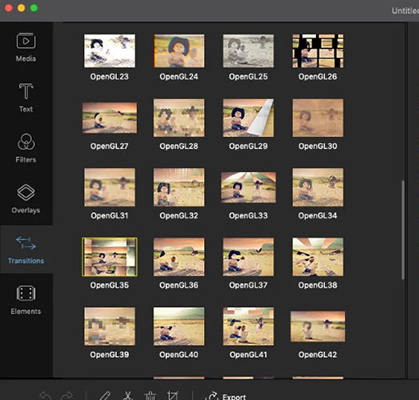 The software supports the popular formats, such as video format MP4 and MOV, audio format MP3 and AAC, and image format JPG, PNG, and HEIC.
It helps you split audio and video easily, so that you can add audio effects for your video.
You are free to try plenty of video effects, filters, overlays, etc.
You can make picture-to-picture video using this program
It allows you to export video as well as audio and upload to SNS.
You need to buy the program in order to enjoy the full features.
Customizing the settings and advanced features are unavailable.
2. Camtasia Studio
In addition to ApowerEdit, you can also try Camtasia if you are a Mac user. Camtasia Studio has always been a must-have when it comes to OBS software alternative.
Camtasia Studio gains 4.4 out of 5 in user review rates, and it becomes more and more popular globally. With it, you can record anything happening on your screen: software, PowerPoint presentations, explainer videos , etc.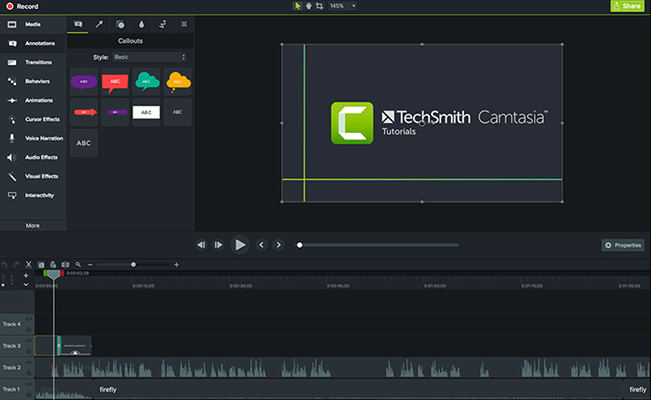 It is super easy to handle and you can use the software fast and quickly even if you are a beginner
It allows cross-device recording.
It has various to add effects to your recordings easily.
It offers a good video quality.
It has few sound effects.
If you want to export a video with longer time and larger file size, it would take a long time.
3. The cost is relatively high.
If you want to record video on devices with another OS, instead of Mac, then move on to the next part.
Part 3. Top OBS Alternative Windows
With the great user base, there are also alternatives to OBS Studio in Windows computer. So if OBS stops working properly, it's never too late to try these programs.
1. XSplit Broadcaster
XSplit Broadcaster is a program that specializes in video mixing and live streaming since 2012. And it is widely used for gameplay recording.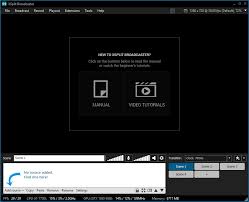 Ease of using the program.
You can record high-definition videos without any lags.
Large support in input formats.
You can use the program with an affordable price.
It has less features and effects to edit your recordings.
There are ads in the program popping up.
2. HitPaw Screen Recorder
HitPaw Screen Recorder is an emerging software that is simple and practical to operate, you can use HitPaw to record screen, game, webcam and picture in picture. And no lagging While HD Recording.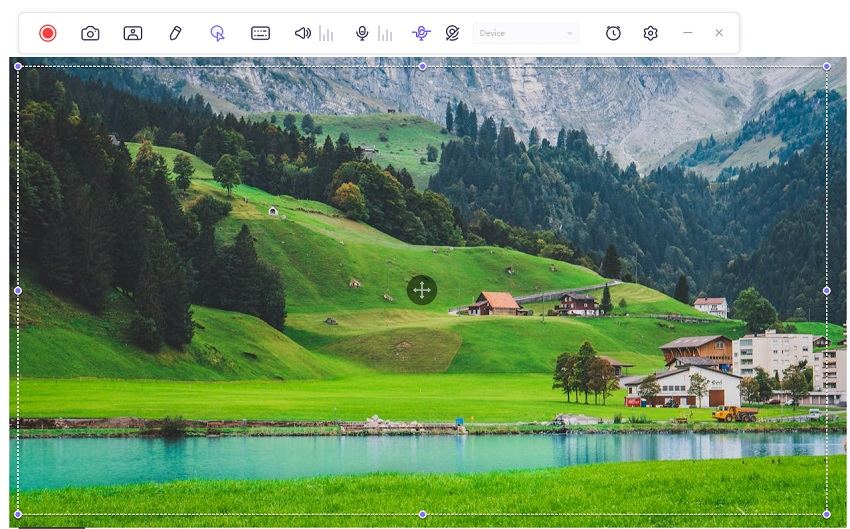 Its hardware acceleration feature allows you to record HD gameplay with high performance on your computer.
Record full screen or part of the screen to capture your wonderful moment.
Use segment recording/schedule recording to record online courses or meetings simultaneously.
Use a green screen tool to remove backgrounds you delete anything.
Discounted prices.
It has no more functions edit your recordings.
The free version includes a watermark.
3. vMix
The other best OBS alternative is vMix - Video Mixer and Switcher. You can switch inputs, mix audio, live stream webcam with this software.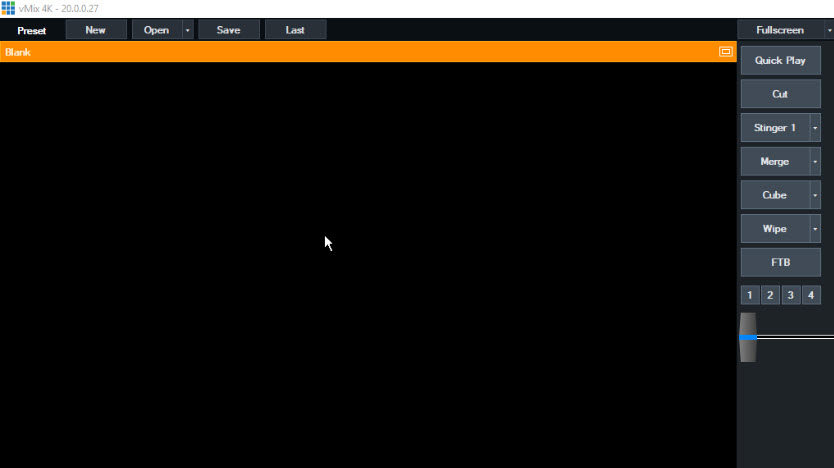 vMix is capable of supporting many kinds of video cameras: 4K, HD, capture cards, and webcams.
You can send and receive videos of high quality and low latency.
You can switch input videos with vMix.
The program comes with a friendly UI design and easy-to-use interface.
Running the program in your computer requires high tech specs, otherwise your computer will get crashing or freezing.
Streaming more than 3 streaming services at a time is not allowed.
Part 4. OBS Alternative Linux -Kazam
If you are using Linux in your daily life, then you must need to know the OBS alternative on Linux. What we will recommend for Linux OS is Kazam. Kazam has been developed for screen-casting. Without any doubts, it is one of the best choice for beginners.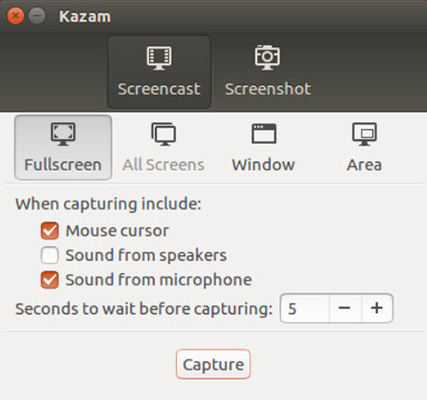 You can choose record the whole or part of screen, and even application window.
You can not only capturing screen but also take a screenshot using Kazam
You can choose to record audio from your speaker or microphone.
It is lightweight and suitable for beginners.
Basically you are limited to configure settings while using this program.
It doesn't support webcam recording.
The software seems not to be developed actively right now.
Part 5. OBS Alternative for Android - Screen Recorder
Apart from the OBS alternatives for desktop users, it is very common nowadays to record screen on mobile devices. Under these circumstances, you try OSB alternative for Android - Screen Recorder, with which you can record your screen everywhere.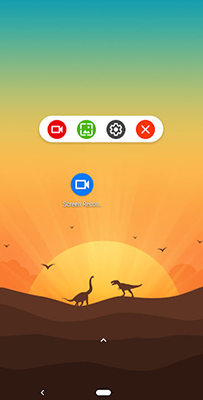 Supporting multiple languages: English, Turkish, Italian, and more.
You can choose to save your recordings anywhere you want, including your SD card.
You can also use your cameras (from cam and rear cam) while recording.
You can draw notes on your screen while recording.
It is free to use.
Internal sound for recording is not supported in Android 9 and lower versions.
It won't record after the countdowns with no reason.
However, if you have an iPhone/iPad and you would like to record your iOS device screen, you can skip to the next part for details.
Part 6. OBS Alternative for iPhone - iOS Screen Recorder
Trying to record screen on your iOS device but don't know which application is the best one for you? Well this part will introduce the top application of OBS alternative for iPhone: iOS Screen Recorder.
In fact, Apple allows you to record screen and capture audio with its inbuilt recording service, so in iOS and later, you can easily create screen recordings in your iPhone/iPad/iPod Touch.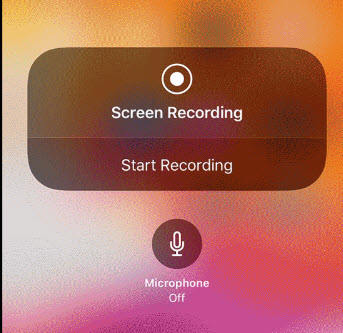 It is free and safe to use.
There is no need to install an application at all.
You can also use your cameras (from cam and rear cam) while recording.
It will also capture the sound from your microphone.
It is easy and convenient to share recordings without cables between Apple devices.
You can't edit your recordings like what other applications can do for you.
Conclusions
There you have it - the best OBS alternative software for different operating systems. No matter you are using Windows computer, Mac, Linux, Android, or iOS devices, you will find the top recording services for each device. Wish you all luck.
FAQs about iMovie
1. What can I use instead of OBS?
Instead of OBS, you can also try the following software according to the operating system:
Windows: XSplit, Vmix, ApowerEdit
Mac: ApowerEdit, Camtasia Studio
Linux: Kazam
Android: Screen Recorder
iOS: iOS Screen Recorder (inbuilt tool)
2. Is vMix better than OBS?
Well, it depends. vMix and OBS are both free to use, while vMix offers a Pro version that has more features. For example, OBS supports unlimited inputs, while vMix with 4 inputs, and vMix Pro with 1000 inputs. OBS supports only 1 streaming service while vMIx supports 3. Therefore, in my own opinion, vMix Pro is better than OBS, and OBS is better than vMix (free).
3. Is obs the best streaming software?
There is no doubt that OBS is one of the best streaming software as it is open-source, free, flexible, and powerful. Meanwhile, OBS is also the top pick for many people, especially when we talk about live streaming. But you should always consider OBS alternatives because OBS sometimes may stop working.