Why Does My Twitch Stream Keep Ending, How to Fix
Twitch is the one of the most well-liked live streaming platforms used all over world. But in spite of its fame, users end up facing issues and asking questions why does my Twitch stream keep ending. The Twitch ending issues greatly hamper the user experience. These issues can be very irritating and can impact its ease of use. This article talks in detail about these issues as well as offers a solution to this issue. Read below to know more.
Summary
Twitch stream keep ending can due to bad internet connection, software conflicts, Twitch server, or your device hardware issues. Here we get the perfect solution for you.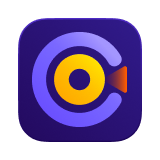 Part 1.

Why Does My Twitch Stream Keep Ending?

"I'm currently trying to stream on the Twitch on my xbox and it does work but my stream keeps randomly ending without warning." If you also have Twitch stream keep ending issue, take a look at what may cause your twitch stream keep ending firstly.
Your Internet connection is too slow
Software conflicts between Twitch and other software running in the background
Hardware specification aren't powerful enough to stream on Twitch
Twitch will experience server issues
Part 2.

How to Fix Twitch Stream Keep Ending/Freezing/Lag?

Below are some solutions that you can try if you still have the Twitch stream keep randomly ending question.
1. Check Your Internet Connection
Internet connectivity can be a reason for users to face Twitch Stream not working. If you are facing this issue, you must be able to solve or detect it easily. Having a strong internet bandwidth is compulsory and is also needed to ensure that you are getting a good bandwidth every time. The best metho to check your internet connection is by running a simple and quick speed test. Just check your connection via a speed test whenever you are about to use Twitch.
2. Use A Computer with Better Specifications
Among tons of reasons responsible for Twitch Stream not working, computer specification is one of the major one. Apart from the strong bandwidth that is needed to stream, it also takes a lot of power from your device to stream it flawlessly. That is why having a computer with good specifications is the least that you can do.
3. Use a VPN
Another reason for Twitch randomly stops might also be associated with issues in a particular region or country. There is a simple solution for this. Just use a VPN! Users can head directly to a VPN site or select to install a VPN browser extension.
4. Disable Firewall and Antivirus Running in the Background
Particular firewall and antivirus tools impact the Twitch stream. Different firewall settings may be avoiding running twitch flawlessly. All you need to do is disable the firewall and antivirus to see if anything changes with the issue.
5. Change a Browser or the Browser Settings
Probably the simplest step to take in finding a fix for Twitch ending randomly with good internet is to try using a different browser. If your twitch ends randomly for reasons unknown or does not even start, then it is possibly to disable hardware acceleration, disable browser extensions and clear the browser's cache.
To disable hardware acceleration: Open chrome and click the 3 vertical dots placed in the right-top corner of the window. Go to Settings, then expand the Advanced section, then click on System. Locate the Use hardware acceleration when available option and disable it.
To disable browser extensions: Open chrome and click the 3 vertical dots placed in the right-top corner of the window. Go to More tools, then click on Extensions. Remover the the extension you want to remove.
To Clear the browser's cache: Open chrome and press Shift + Ctrl + Delete to open the Clear browsing data menu. Select All time and check the Cookies other site data and Cached images and files section. Finally, click on the Clear Data button.
Part 3.

Use a Streaming Software to Stream on Twitch More Smoothly without Buffering

One of the best solutions to try is to use a separate streaming software for your stream to run flawlessly and smoothly. And the best tool for doing so is none other than HitPaw Screen Recorder. The tool is perfect to suffice your streaming needs and can be used for livestreaming on Twitch. Below are some extraordinary features of the tool. Have a look.
Easy integration with Twitch and ideal for newbie streamers
Live stream on Twitch, Facebook, as well as YouTube
Simultaneously broadcast to multiple stream services
Access a range of gaming overlays, graphics and design elements
Improve the quality of Twitch streaming experience
Step 1:Download and install HitPaw Screen Recorder on your PC and then launch it. On main interface and tap Live option and click Live Streaming option.

Step 2: Tap the Add Source option to add Screen, Game, Webcam, Window, Texts or Images you want to Live Stream using HitPaw Screen Recorder.

Step 3: Open the Twitch live streaming platform and Twitch Studio. Select HitPaw Virtual Camera below the camera list of Twitch Studio.

Step 4: Enjoy your live streaming on HitPaw Screen Recorder.
FAQs of Twitch Stream Keep Ending
Q1. Why is my stream lagging on Twitch?
A1. Your Twitch stream may lag due to issues with your internet connection, inadequate hardware for streaming, or background applications. You can check them and enhance your streaming experience.
Q2. Why does Twitch keep pausing on mobile?
A2. Twitch may pause on mobile because of poor internet connection, bad device performance, outdated app versions, or cache issues. Addressing these factors can help you prevent interruptions during mobile streaming.
Conclusion
In short, we just had a look at different reasons as to why Twitch stream keeps ending randomly. In addition to this, we also had a look at different solutions that can be used to solve the issue. Lastly, we saw that HitPaw Screen Recorder is the perfect tool to suffice all the streaming needs and can be used for live streaming on Twitch.