How to Stream Zoom Meeting to Facebook Live with Detailed Guide
Being the world's leading conferencing platform, Zoom has more than 300 million users right now. Zoom has turned out to be an effective standard for online meetings. It is developed for hosting online webinars and meetings. Today, in this article, we will talk about how to stream Zoom meeting to Facebook Live. This feature is very helpful and a number of people prefer using this streaming feature. Before moving forward, note that users must have a paid subscription of Zoom in order to use the Zoom live stream to Facebook feature.
Summary
You can easily stream Zoom meeting to Facebook live with Zoon steaming feature or use HitPaw Screen Recorder to live stream Zoom meetings on Facebook, YouTube and and other 30+ platforms simultaneously.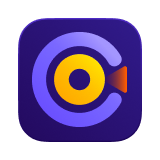 Section 1.

Activate the Live Stream of Your Zoom Meetings

This section is talks about the steppingstone in order to begin with how to live stream zoom on Facebook. Read below to know more.
1. Login to your Zoom account. Go to "Settings" and scroll down to "In Meeting (Advanced)".

 

2. Turn on "Allow live streaming meetings." and make sure to check off Facebook, Workplace by Facebook, and Youtube.
Section 2.

Start a Zoom Meeting or Webinar to Live Stream on Facebook

How to live stream from Zoom to Facebook? You can go live on Facebook when you, as the host, have started the meeting. Below is how to start a Zoom meeting to live stream on Facebook. Read below to know more.
1. Start a Zoom meeting as you normally would. Click More option in the bottom right, then click Live on Facebook.

2. A Facebook window will pop up with stream destination options.

3. Select where particularly you need to go live on Facebook. For example, users can select their own timeline, a page, or a group.

4. You can preview the Zooming meeting on Facebook. Enter your title and description, adjust settings as needed, and then click Go Live. Now, your meeting is live on Facebook.
Section 3.

Finish Zoom Live Stream to Facebook

When the broadcast is complete, you can stop streaming Zoom meeting on Facebook. This section talks about how to end the live stream. Read below to know more.
1. Once you have completed your Zoom Facebook live stream, go back to the Zoom window, click on the "more" button, and select "Stop Broadcast.".

2. This will end both the Facebook broadcast and the Zoom Meeting.

3. If you have recorded the broadcast, it would process and then save to your local machine.
Things to Note in Live Streaming Zoom On Facebook
Here are some things that you need to remember before you start to know how to live stream on Facebook from Zoom.
1.

Live streaming to Facebook feature is only available as a premium feature and will not be presented to users if they are using free account on Zoom.

2. Once users begin their live stream, they will need a dual monitor step up at their end:

The Facebook live monitor where the meeting is being broadcasted to Facebook.
The zoom application monitor where they are conducting the meeting

3.

When the live stream is finished, the video will be saved automatically to the Facebook page.

4.

The Zoom stream will have a delay of almost 15 seconds on Facebook.
Bonus Tip:

How to Stream Zoom to Facebook Live/YouTube and More Simultaneously

There are more easy and effective ways is to use a streaming tool like HitPaw Screen Recorder, which can help you stream Zoom meetings effectively on Facebook without any trouble. With it, you can effectively live stream Zoom meetings on Facebook, YouTube and more. Follow the below steps to know how to use this tool.
Step 1: Download and install HitPaw Screen Recorder on your computer and then launch it. On main interface and tap Live option and click Live Streaming option.

Step 2: Tap the Add Source option to add Screen, Game, Webcam, Window, Texts or Images you want to Live Stream.

Step 3: Go to Zoom and select HitPaw video source from the camera list.

Step 4: Users can live stream with different platforms. Select HitPaw Camera after opening all the platforms you need to live stream from. If users need to live stream and record at the same time, they can do that as well.
Conclusion
All in all, we just had a look at how to live stream on Facebook from Zoom. In addition to this, we also had a look at HitPaw Screen Recorder that can help users effectively live stream Zoom meetings on Facebook and other platforms.