What Sites are the Best to Watch Free Movies with Subtitles 2023
In today's world of OTT platforms such as Netflix, Amazon Prime Video, Hulu, Disney+, and many more, there are some people who wish to enjoy the content from all these websites but without shelling any dime. Hence there are number of platforms that offer free movies with subtitles so that you can enjoy the movies without any hole in the pocket. If you are hunting for such sites, this article is definitely for you. Keep reading to know more about these sites.
Part 1.

10 Best Sites to Watch Movies with Subtitles in 2023

This section lists the top 10 sites where users can watch movie with subtitles. Read below to know more.
1. Tubi
Tubi is one of the best sites that can be used by viewers for watching movies online with subtitles with thousands of free TV shows and movies. Some of the content cannot be viewed for free but only rented. However, many of them are free of cost to stream. There are different collections and genres to select from along with the Trending Now and Leaving Soon sections. The only drawback that users can face here is the frequent and annoying ads.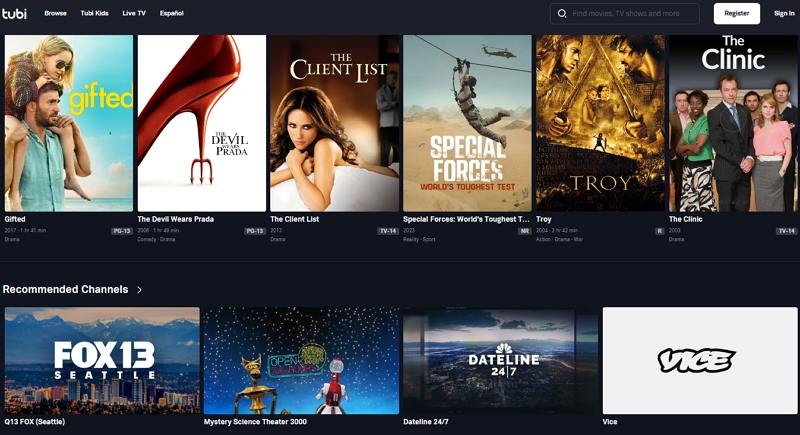 2. FMovies
FMovies is a downloading and torrenting website that provides free movies with subtitle that can be found on popular streaming platforms such as Netflix for free. The policy of no payment and subscription is what makes it popular among the users. It is majorly a torrenting site and any video on FMovies is user-generated.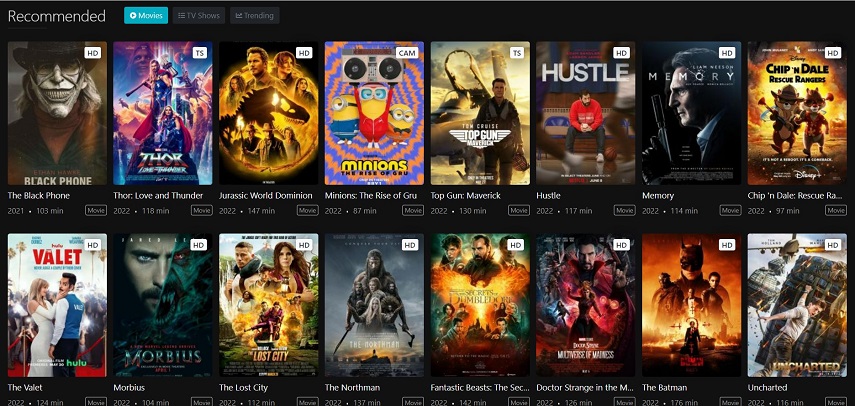 3. MoviesJoy
MoviesJoy allows users to stream and watch movie with subtitles in highest possible quality. The platform comes with a vast library of movies and shows. Users can search for video based on country, genre, TV shows, movies, and top-rated IMDB content. In addition to this, users can also install the Android app on your phone for experiencing the service.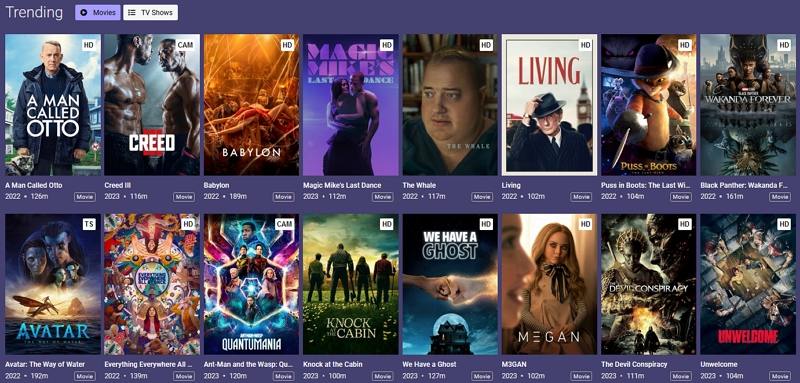 4. MoviehdKH
Another best option for watching movies with subtitles is MoviehdKH. The platform can be used to stream thriller, adult, action, and other movie genres in highest possible quality. When streaming videos here, users can activate the PiP mode and full-screen display.

5. Vudu
Vudu is a streaming platform owned by NBCUniversal and Warner Bros Discovery but operated by Fandango. Users can purchase digital movies but there is a very huge library of free content, as well. With more than 11,000 movies to select from, the platform has the biggest free movie catalog. This is because the platform supports ads, which users have to sit through prior to the beginning of movie. With so many movies, it is not shocking that there is a lot of low-quality content on the platform. But there are tons of movies, as well. The platform specializes in action, horror, thriller, and comedy movies, but there is a huge variety in general.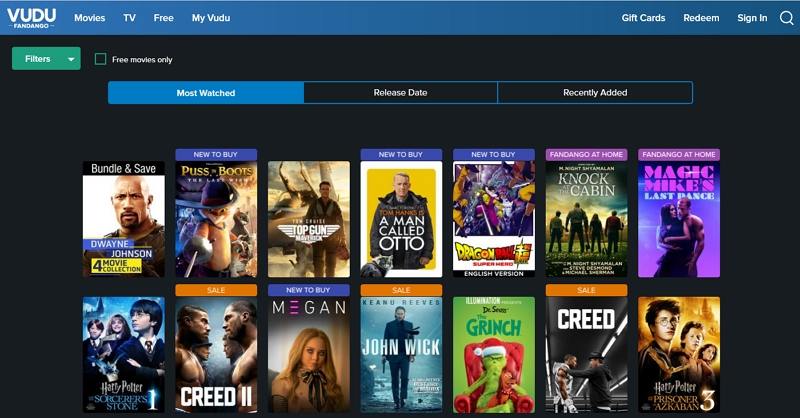 6. FMoviesto
FMoviesto is the mirror site of FMovies. The difference here is that this site is not a torrenting site but a streaming platform. With a user-friendly interface, users can easily find their favorite movies here. Apart from this, the platform works pretty much same as options by offering tons of free movies with subtitles.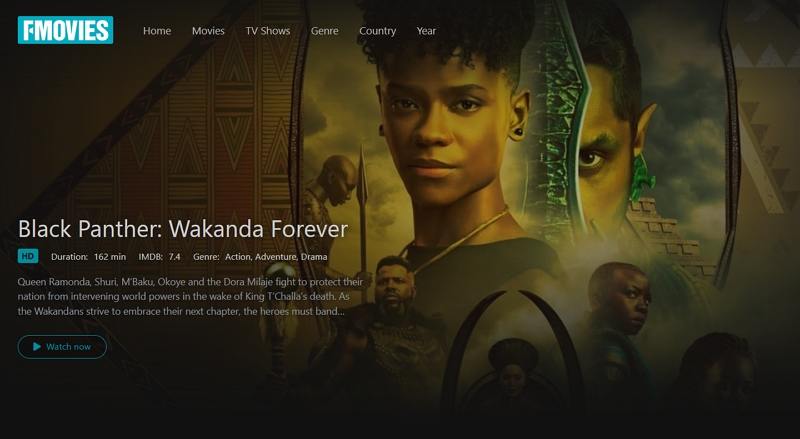 7. AZ Movies
AZ Movies is an online streaming platform with a huge catalog. Almost every film can be found on this platform. This is a platform developed for true movie fans. It has over 70 genres, from War-based, Horror, Action, to anything users have ever heard about. One of the best things about this platform is that it is active. The updates keep hitting on a daily basis, so new releases are present all the time. In addition to this, if the platforms' curators are missing something, users can request from their end, so the film they have in mind becomes online available.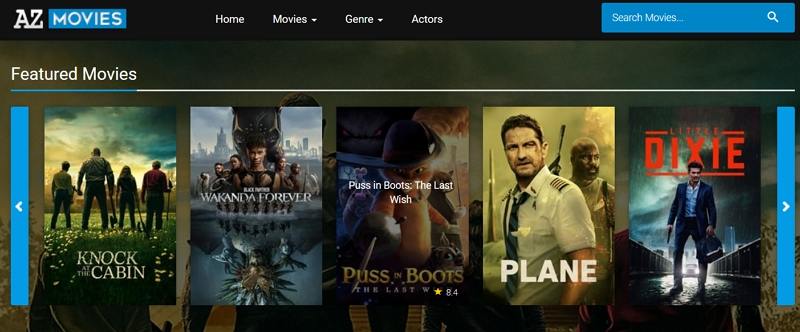 8. WatchSoMuch
WatchSoMuch is a streaming platform with a vast collection of movies and TV shows that users can watch and download for free. The site enables users to watch premium content without shelling a dime. The movies and TV shows on this platform are offered in highest possible quality but users can also stream them in HD and 3GP resolution.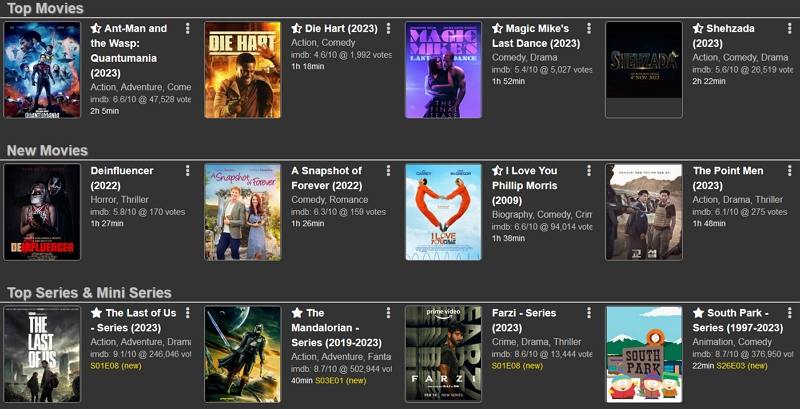 9. TinyZone
TinyZone permits users to watch all their favorite TV shows, movies, and much more without any cost. This streaming platform is unique since it offers users with high-quality videos for free. With a huge range of movie genres, from comedy to action, there is something for every user. In addition to this, with no registration and login needed, users can enjoy the show without any trouble.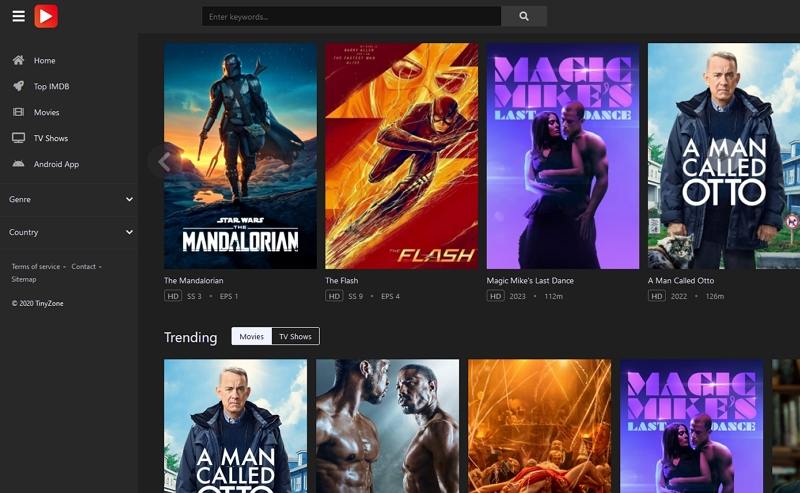 10. AFDAH
AFDAH is a popular site for users who are seeking to catch up on their favorite movies and TV shows. The platform comes with a vast library of high-quality HD videos for users of all ages.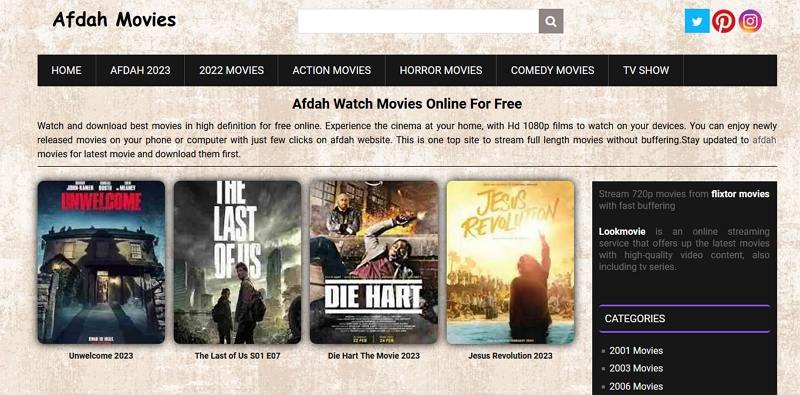 Part 2.

5 Websites to Download Movie Subtitles Free

Now that you had a look at the top sites where you can watch movies, this section lists the sites where you can download subtitles for free. Have a look.
1. YIFY Subtitles
YIFY Subtitles provides a very user-friendly and attractive interface for downloading subtitles for free. Every title comes with a full-page data on the movie, including rating, release date, and length. The site is piracy-free and safe to use.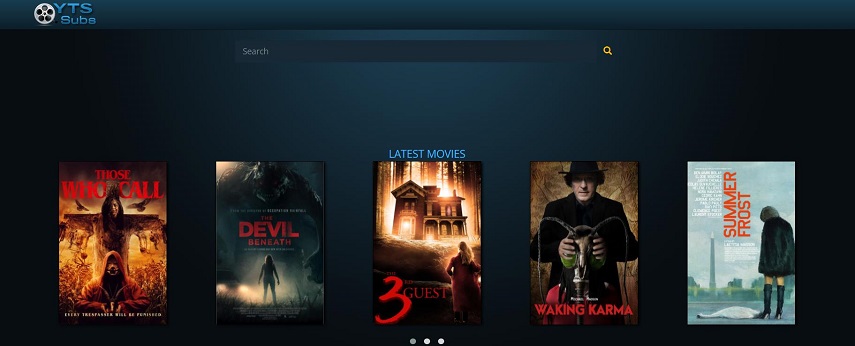 2. OpenSubtitles
OpenSubtitles is one of the best sites to download subtitle. It is available in different languages, including Dutch, English, Spanish, Italian, and Polish. This subtitle downloading platform has a search feature that allows users to filter their searches by year, country, season, type, or episode.

3. Podnapisi
Podnapisi is a popular platform for downloading subtitles and uploads the latest subtitles for TV series, movies, and mini series. The site is one of the best options for downloading subtitles due of its high accuracy, good quality, and frequently updated subtitles. Ratings on the sites are provided for users to easily identify quality subtitles.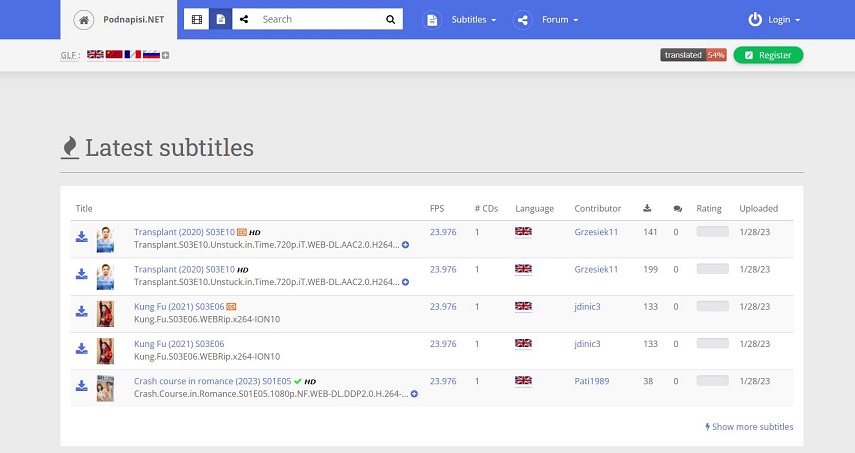 4. Subscene
Subscene is a popular website that allows to download SRT files (files that have subtitle data) in a huge range of over 60 languages. The platform adds new movies to its library every day and offers a simple user interface.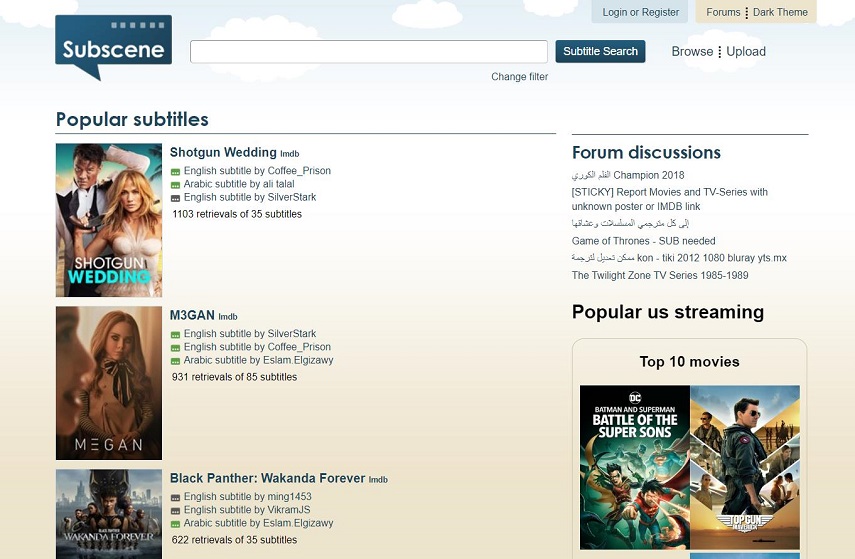 5. Moviesubtitles.org
Moviesubtitles.org has more than 128,000 subtitles for both old and new movies, and that too in alphabetic order. It is predicted that there have been more than 33,281,702 free subtitles downloads for 20000 movies so far. This offers users the guaranteed with a lot of options to download subtitles in addition to download English subtitles for free. Apart from this, all the free movie subtitles are provided in a zip.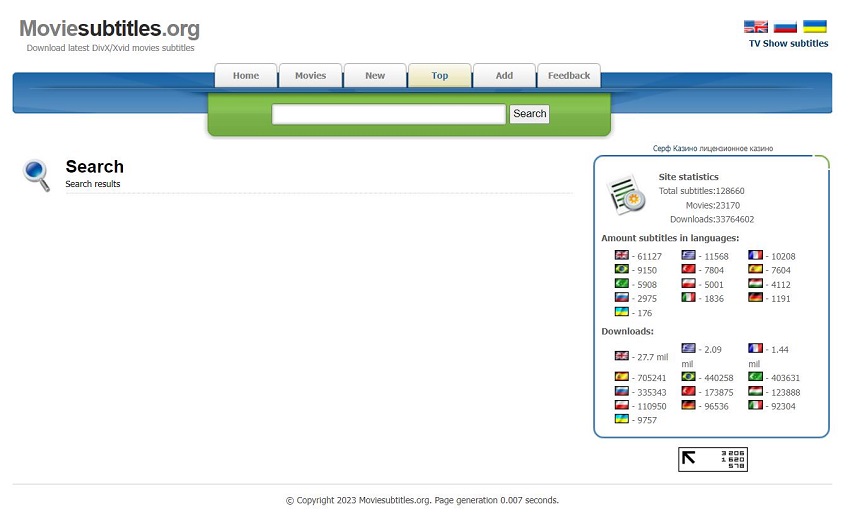 Part 3.

How to Add Subtitles to Movies for Watching Offline

What if you have a movie and subtitle downloaded separately and wish to add the subtitles to the movie for better viewing experience? Well, this can be possible with HitPaw Video Converter. The tool can help in effectively adding subtitles to your movies. In addition to this, it comes with tons of advanced features. Have a look.
Easily add subtitles to any movie regardless the format of the video
Support adding of subtitles in different languages
Download movies and videos from more than 1000 sites
Help in converting the video in desired formats and as per user needs
Come with batch conversion mode for easy and fast conversion.
Follow the below steps to know how to use HitPaw Video Converter to add subtitles to movies.
Step 1.Download, install, and launch HitPaw Video Converter on your device. Search and download subtitles from any of platforms mentioned earlier.

Step 2.Open HitPaw and add your movies here. Click go to subtitles >> Add subtitles and select the subtitles that you have downloaded.

Step 3.Lastly, click the Convert option to export.
Conclusion
In a nutshell we just had a look at different sites that can help to download movies and subtitles. In addition to this, we also saw that users can easily add subtitles to movies with the help of HitPaw Video Converter.