Best VR Movies and Free VR Movies You Should Watch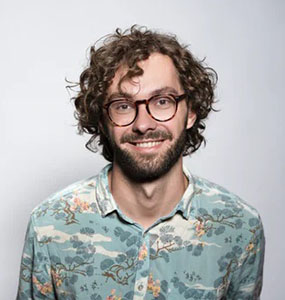 Joshua Hill
Get lost in the VR movie and experience it to the fullest. VR movies are taking over the film industry. But creating a 3D movie along with a punching storyline is not an easy task. Not all producers are able to design catchy VR movies, therefore only a few of them are successful. If you are into VR movies then you are at the right place. Here you will get to know everything about VR movies.
Part 1. What is VR?
Virtual reality is the latest technology that lets the user experience an environment or surrounding that does not exist in reality. This technology can only be established by the computer that enables the individual to interact with 3D surroundings in such a way that it seems real. This technology triggers nearly all the senses of a human being, for example, seeing, hearing, touching, as well as smelling too. Well, this technology is captured by the filmmakers, they use virtual reality technology in their films. And guess what? The audience loves this idea. But the problem arises that VR is a complicated technology, not every filmmaker can create an exhilarating movie using VR technology. Therefore, here we will list down the Best 3D VR movies that are worth watching.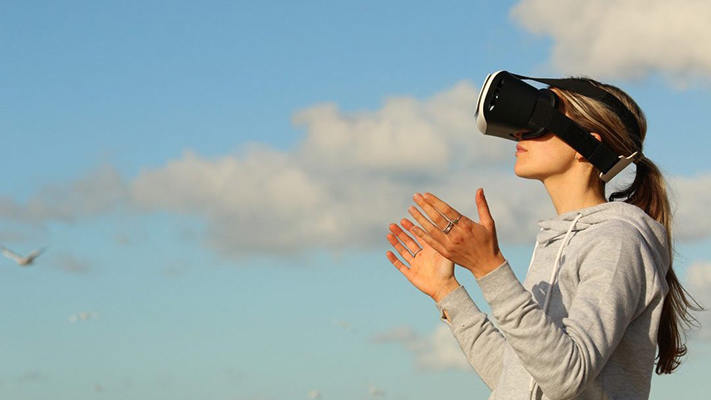 Part 2. Best VR Movies
There are many VR movies out in the film industry but not all of them are up to the mark. Some movies have not used VR technology in a proper way while others have a very miserable storyline. There are only a few VR movies that have an intense storyline and have used VR technology in the right way, making the audience get lost in the movie. To make it easy to identify which VR movies you must watch, below are some of the best VR movies that are worth watching.
1. Invasion
The Emmy award-winning short animated VR film is just the film you need to watch, no matter which age category you fit into. Baobab Studios has directed this 3D VR movie in the best possible way. The narration by Ethan Hawke and mesmerizing animation further attracts the audience. Basically, it is a film about two aliens who dream to rule over the world and when they arrive at the Earth, they are welcomed by two cute bunnies.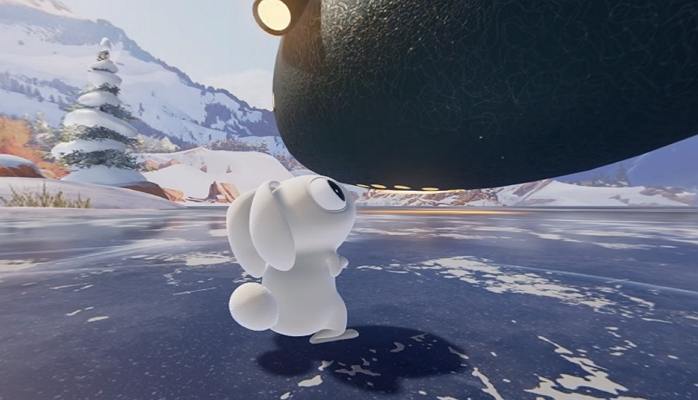 2. Walking New York:
Walking New York is a 3D VR movie which is directed by Zach Richter, Chris Milk, and JR. This film was designed in 2015 in order to begin the NYTVR platform. Walking New York exhibits the introduction of street art in New York City on a large scale. The French artist JR tried to create a poetic knowledge about the history of New York City.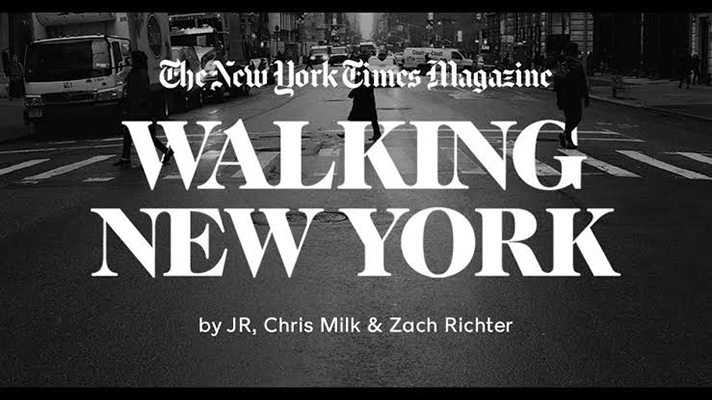 3. Jungle Book
Disney did an amazing job of creating a VR movie "Jungle Book". The audience was able to view the entire movie being Mowgli while he meets King Louie. The viewers were able to get a complete 360-degree view of the surrounding, this made the audience get so much involved in the movie that they forgot about what is actually going around them.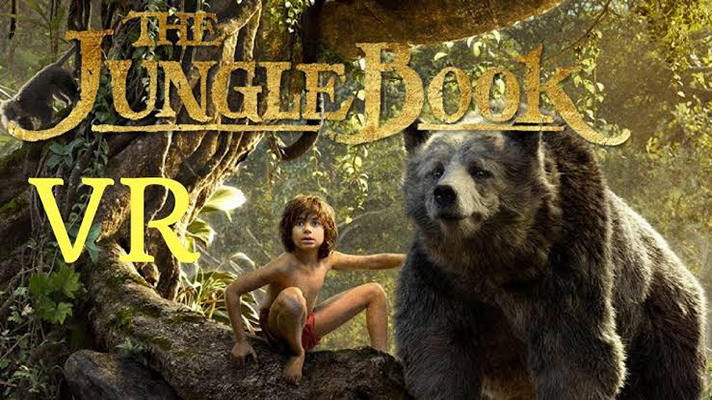 4. From Nothing
This movie has used VR technology in such an amazing way that Oculus has also listed this movie on its official store. The graphic along with audio and VR technology makes a movie that you can never forget. It is an ideal movie who is new to VR, as all they need is a headset. In this movie, the architect folds buildings in a very beautiful way.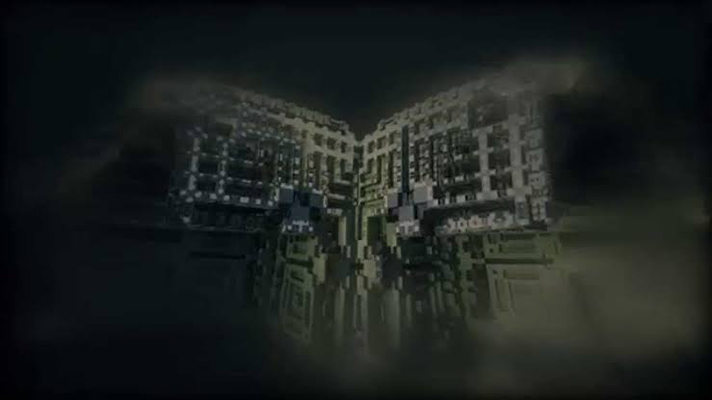 5. It: Float
Get ready for some screams and shrieks. The It: Float is one of the scariest 3D VR movies. The movie is based on the story about children, specifically from "The Loser Club", disappearing from the town of Maine. An evil, creepy clown, Pennywise, is responsible for disappearing children. Warner Bros along with SunnyBoy Entertainment launched this horrifying short film. Get ready to meet the clown and explore the sewers of Derry.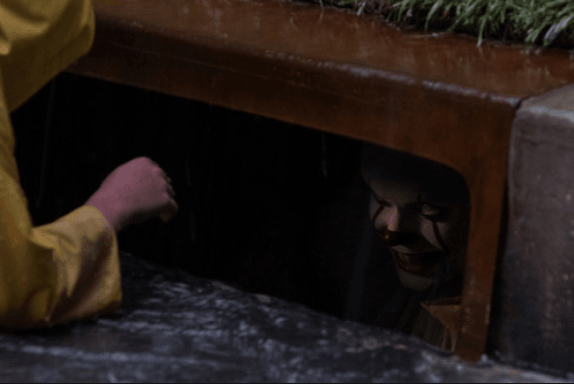 Part 3. Free VR Movies
Do not want to spend money on subscribing to platforms like Oculus Rift, PlayStation VR or others just to watch VR movies. Don't worry there are several movies that can be seen without paying a single penny. And these VR movies are also worth watching. Below are some of the free online VR movies along with their short introduction.
1. The Rose and I
Penrose launched the movie " The Rose and I" at the Sundae Film Festival 2016. This free VR movie online is about the bond between the rose and its guardian. The movie takes place in cities that are situated on clouds. The positional tracking permits the viewer to enjoy all the angles of the setting.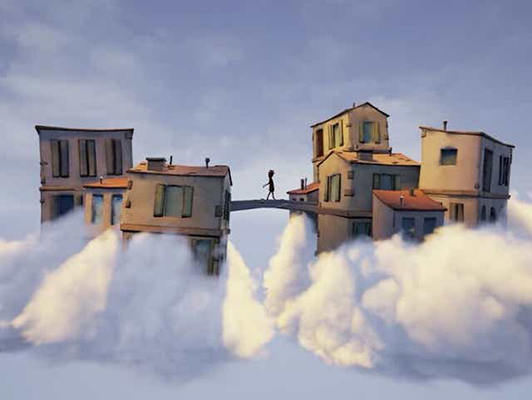 2. Allumette
Allumette is the second free VR movie launched by Penrose. It was premiered in April at the Tribeca Film Festival. This 20 minutes beautifully-directed movie is known to be the longest VR movie created. The movie is basically about a deep relation of love and sacrifice between the young girl and her mother. Just like the Rose and I, the setting of the movie is in the city that is situated on the clouds.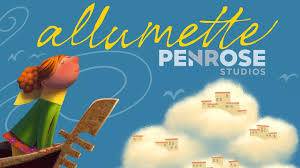 3. Colosse
It is a real-time free online VR movie with an amazing captivating visual and storyline. The story is about the long lost spirit who is named Colosse. The Colosse discover the principles of panic, superiority, and loyalty. The viewers will get a better perception of what's going on in the movie due to the ability to explore the 3D surrounding. The highly styled aesthetic along with critical sound effects draws the attention of the viewer substantially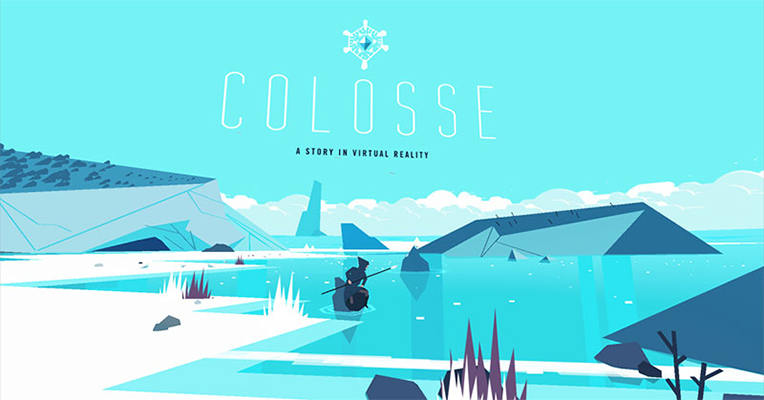 4. Spirit Realm
This VR movie will take you to a completely different dimension. The director, Matthew Reed, has tried to take the audience to the spiritual worlds and astral planes of immersive space, by creating a very short one minute VR movie. You are not required to take actions, just simply enjoy what's going around by simply sitting or laying down. The unique yet attention-grabbing audio is created by James Raymond.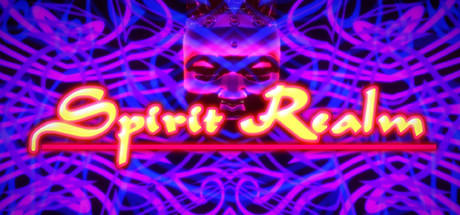 5. Surge
This short VR movie is like a music video with amplifying sounds of falling streams, stones dropping in streams. The music is mingled with a mesmerising landscape which makes it more impressive for the viewers. In Surge, you will get to discover the stunning virtual landscape along with a rhythmic music track. It provides the viewer with an amazing experience without having any storyline.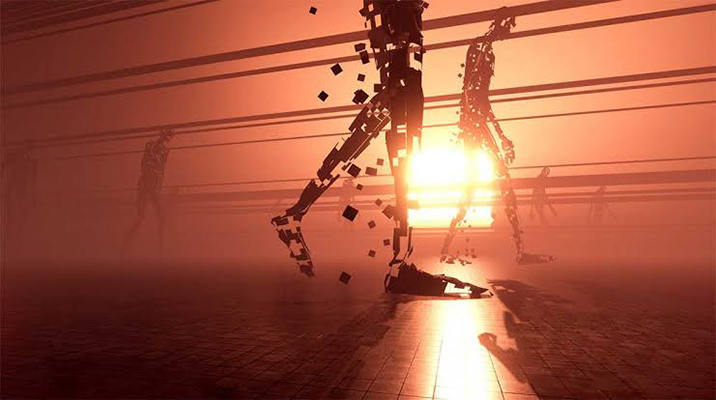 Bonus Tips: A Powerful Video Editor to Edit VR Movies
Want to edit your own VR movies? Editing videos is the most important part in the process of making a VR video. HitPaw Edimakor can edit video, audio and image. Besides, it allows users to add music, text, stickers, transitions and effects to the video. What's more, you can also split, crop, delete, zoom and resize the video in it. I strongly recommend using this tool due to the following reasons. You can easily edit any error or add soundtracks to your VR movie or any other video clips in just a few taps here and there.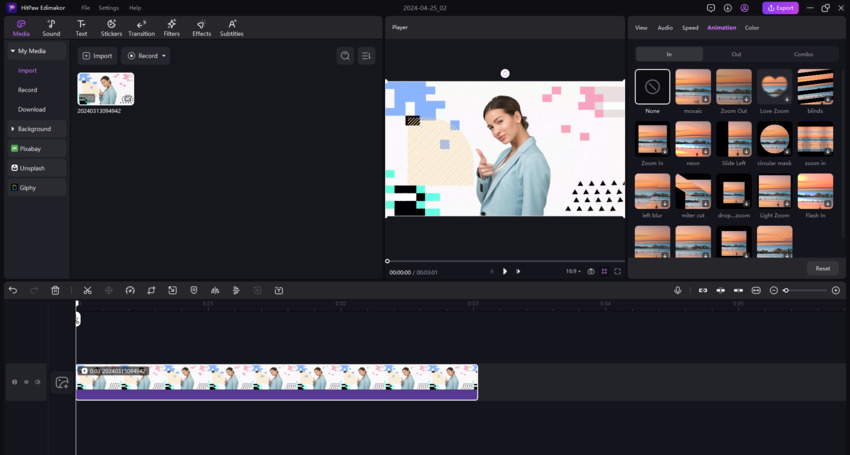 Features of HitPaw Edimakor:
It is very easy to use the software due to its easy to understand designing and functionality.
With a user-friendly interface, it is very well organized, making it a handy tool for users.
You can easily export videos to many formats you want to.
Offers a lot filters, stickers, transitions and text effects, as well as it comprises all the essential cropping, cutting and splitting tools you can ever ask for.
Add music tracks or can use the original video sound.
Conclusion:
Well, here I can conclude by quoting that VR technology is growing rapidly in the film industry and gaining a very positive response from the audience. And when you are watching VR movies, you can use HitPaw Edimakor to record it to make your own review videos and post it to your Youtube.