How to Convert YouTube to MP3 Using 2Conv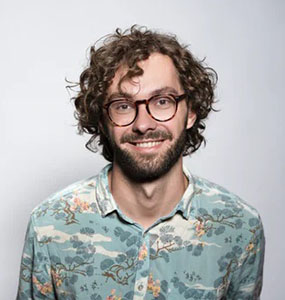 How often are you watching a YouTube video but get captivated by the background music! I bet quite often. But unfortunately, YouTube doesn't offer any official method to convert a video file into an MP3. Before you start worrying, the good news is that one can easily download and convert a YouTube video into audio using a third-party software like 2Conv. If you're new to this online application, worry not as we will walk you through everything you need to know about mp3 converter 2Conv along with a how-to guide. This article aims to provide a detailed guide on how to convert a YouTube MP4 file using 2Conv mp3 converter.
Part 1: What is 2Conv.com
2Conv is a popular online tool that allows users to download and convert videos into MP3 files effortlessly. Once the file is converted, you can easily save it on your computer and play it later during your comfort zone. Besides, you can also convert videos to 2Conv MP4 with it.
It is compatible with over 20 online platforms including YouTube, Instagram, Vimeo, and so on. Similarly, the program supports more than 20 popular languages, so people from anywhere in the world can enjoy its services.
What makes it stand out is its compatibility with all popular browsers and ease of use, making it a go-to choice for many users.
Part 2: Is 2Conv Safe and Free
The first question that comes to mind while using any online tool is whether it's safe to use or not - and quite understandably. Using an unreliable tool can infect your computer with malware or leak your personal data.   
The good news is that 2Conv mp3 converter has proven to be a reliable tool. Having thousands of satisfied customers, 2Conv can be considered a safe method to convert YouTube videos quickly. We also did our part of the research and find it worth using.
What's more, this service is free of cost for all users. You can convert as many videos as you want without spending a single penny.  
Note that you can convert videos that are shorter than 60 minutes. Additionally, many users complain of losing the audio quality while using this program but since 2Conv mp3 is 100% free, it's worth a try.
Part 3: How to Convert YouTube to MP3 in 2Conv
Converting any YouTube video via 2Conv video converter is as simple as it can get. The best thing about this video to mp3 converter is you don't need to install any plug-ins or go through the tech-savvy registration process to convert the YouTube videos.
Just head to its official website and start the process without any technical complications. Here's how to do that:
Step 01Copy the link of the YouTube video you want to convert and go to 2Conv.com on your web browser.
Step 02Paste the link in the search box and confirm MP3 as the output file format. hit Convert to proceed.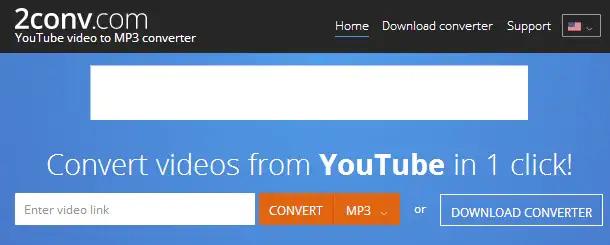 Step 03Depending on the video size, the program will take a few minutes to convert your file into audio. After that, you can either save it on your computer or share it directly via Dropbox.
Part 4: Best Alternative of 2Conv to Convert to MP3
If you're looking to change YouTube Videos to MP3 without compromising the audio quality, then HitPaw Video Converter is your ideal choice. It offers a click-through process to convert any video into MP3 format so as even first-time users don't feel any issue using
As opposed to 2conv video to mp3, HitPaw Video Converter allows users to convert multiple videos into MP3 simultaneously. On top of that, it supports 1000+ audio and video formats, giving you the freedom to convert to any format with just one click.      
Thanks to its sleek interface, HitPaw Video Converter always meets the expectations of the users when it comes to high audio quality.   
Text Guide for Converting YouTube Videos
Follow the below steps to convert YouTube videos to MP3:
Step 01Install HitPaw Video Converter to your desktop and then launch it.
Step 02Now, upload your YouTube videos into the program.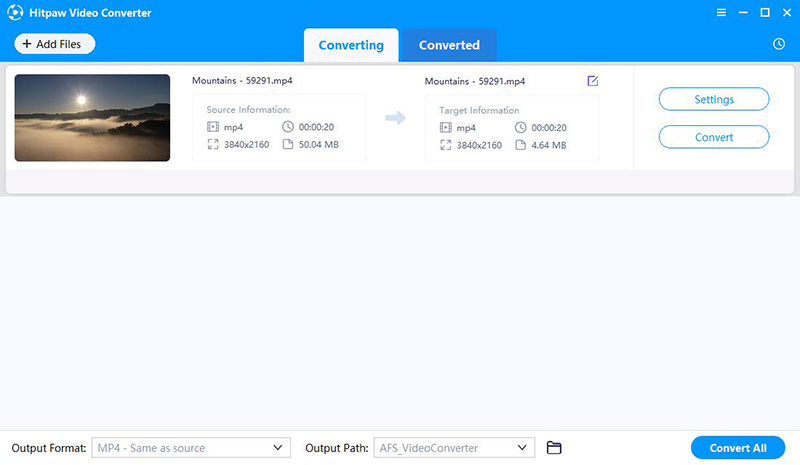 Step 03Click Setting button to choose Audio option. Then choose MP3 format.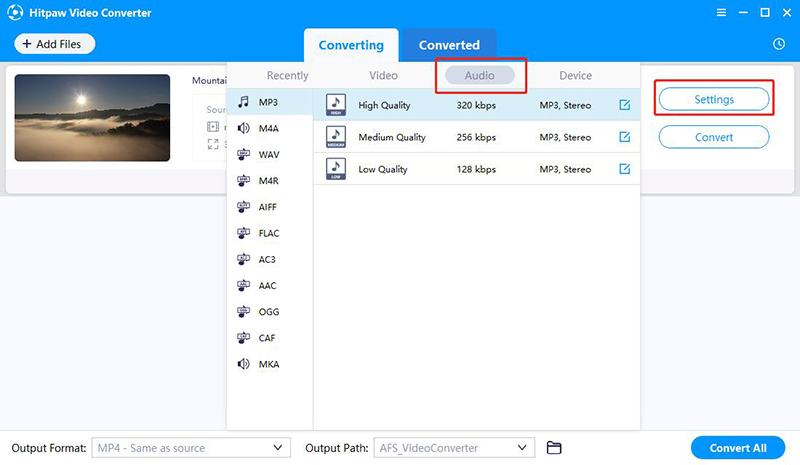 Step 04The program will hardly take a few minutes to convert and save the output files in the designated folder. Finally, open the folder location and check out your brand-new MP3 file.
Part 5: How to Convert Youtube Video to MP3 Using Video Editor
Now that you have successfully converted YouTube videos into MP3, it's time to make them even more captivating via HitPaw Video Editor. This simple yet feature-rich software offers tons of audio editing tools that anyone can use with ease to edit MP3 videos.
Using this tool, you can cut unnecessary part of the audio clip and adjust its speed, volume, and fade-ins, and fade-outs. With just a few clicks, you can create a stunning audio file to soothe your ears.
The best thing is it doesn't compromise the audio quality during the editing process which is why we highly recommend this software.    
5.1 The Features of HitPaw Video Editor:
Various audio editing tools including fade-ins and fade-outs
Splitting audio and extracting audio from video
Adjust audio speed and volume within a clip
Offers a huge library of aesthetic filters, transitions, and stickers
A complete video editor, offering cut, crop, rotate, resize, split, mirror, and other tools
Allows multi-layer video editing
Advanced picture in picture mode
5.2 The Steps to Get MP3 Audio in HitPaw Video Editor:
Checkout how easy it is to edit MP4 videos in HitPaw Video Editor.
Step 01Launch the program and click on "+" to import the YouTube MP3 files. Again, drag and drop them into the timeline.
Step 02If you want to edit the audio of the video. Then you need to detach the audio from the video first. Right click on the video to choose Detach Audio option.
Step 03Finally, click on Export to save the file on your computer. Make sure the output format is selected as MP3.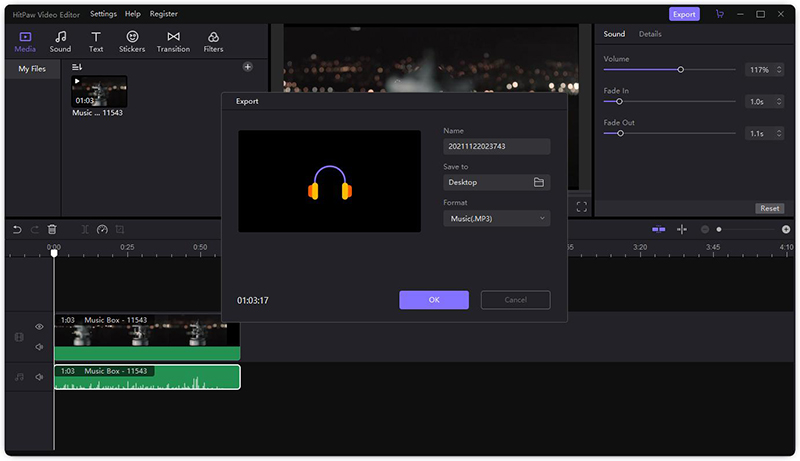 Conclusion
To wrap up, this article provided a step-by-step guide on using Youtube to mp3 converter 2conv. We found out that 2conv is a reliable tool to convert YouTube files into MP3 format but it often reduces the audio quality during the process.
Thus, we recommend you using HitPaw Video Convert to convert the unlimited number of YouTube videos into MP3 in a jiffy. Aside from that, use HitPaw Video Editor to get access to tons of basic and advanced audio editing tools to customize your audio clips.