5 Quick Ways to Download Private YT Video with High Quality
There are tons of free YouTube private video downloader that users can use to download their private videos on YouTube. However, not all of them can provide the best results. In this article, we have brought you some of the best tools and methods that can be used to download your private YouTube videos in Ultra HD, 1080p, 4K, 8K. Read below to know more.
Summary
If you want to download private YouTube videos with the a tool for best performance, here we get the best YouTube private video downloader for you to download YT videos in Ultra HD, 1080p, 4K, 8K.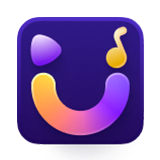 Part 1.

What is YouTube Private Video?

When uploading a video on YouTube, users can change the privacy settings for that particular video to Private, Public, or Unlisted. YouTube Private Video means people can view the video only if they are invited to view the video. In addition to this, people must have their own YouTube accounts and the maximum number is 50 usernames. Private video will not be shown on your channel list and under any search results. If you try to share it with somebody who was not invited, they will not be capable of viewing it.
Part 2.

Best Way to Download YouTube Private Video in 1080P or Higher Resolution

The best and the safest private YouTube video downloader right now in the market is HitPaw Video Converter. The tool supports more than 1000 platforms, including YouTube, from which you can download YouTube videos including the playlists, channels, video subtitles even the private, unlisted, and blocked ones. The advanced multi-threading tech that boosts the download speed 120x faster.
Download private YouTube videos in in Ultra HD, 1080p, 4K, 8K
Download your entire YouTube playlist in bulk with high speed
Download and convert YouTube videos in various formats
Built-in editing features to personalize videos at your will
No watermark on the downloaded videos
Follow the below steps to know how to download a private YouTube video using this tool.
Step 1.Download and install HitPaw Video Converter and open the converter. Select the Download option on the main interface.

Step 2.Copy the video URL after opening YouTube in the system browser window. This is the same video that you wish to download.

Step 3.In the app, go back to the Download section in the tool. Click on the Paste URL option. This will paste the copied link to the interface automatically.

Step 4.After the link is pasted, the tool will automatically analyze the link. Users can choose to download YouTube private video as an audio, video, or thumbnail in the pop-up window.

Step 5.Once the process is done, users can preview the saved videos from the file location on their PC.
Part 3.

How to Download Private YouTube Video Online Free?

One of the best YouTube private video downloader online, Download4.cc has the ability to download videos from 1000+ websites. This online platform has been developed for all platforms including Android, Windows, and Mac OS, since it works online. The platform not only allows the users to download any video they wish but can also be used to convert videos to other formats. Follow the below steps to know how to use this private YouTube video downloader online.
Step 1.Play the private video you wish to download. Next, copy the link of this video.

Step 2.Now, on your browser open download4.cc, paste the copied URL in the search box of this online downloader.

Step 3.Now, click the Download option or hit Enter. After some time, download4.cc will search for all the compatible formats and show them on the page. Choose the format you wish to download video in and tap the Download option.
Part 4.

How to Download Private YouTube Videos on Android and iPhone

On Android phones, you can download Termux from the Google Play Store; on iPhones, download A-Shell from the App store. Follow these simple steps and download any private video on your Android and iOS device. The codes only vary on step 4 for both Android and iOS.
Step 1.Type termux-setup-storage and hit enter.

Step 2.Input cd ~/storage/downloads and then enter.

Step 3.Text pkg install python -y then enter.

Step 4.Type pip install –upgrade youtube-dl on Android but pip install youtube-dl on iPhone; then enter.

Step 5.Input youtube-dl [Private Video URL] -u [your account] -p [your password] but replace the information in the square brackets.
Part 5.

How to Download Your Own Private YouTube Videos?

Users can also download private YouTube video online directly from YouTube. YouTube lets its users to do that very easily in the studio. All you have to do is follow the below steps carefully in order to know how to download private YouTube video.
Step 1.Open YouTube homepage and tap the hamburger menu icon on the screen on the upper left corner.

Step 2.Next, click the Your Video option and users will go to the studio page.

Step 3.On the video section, users will need to search the private video that they need to download.

Step 4.Tap on the three dots and then click the download option.
Conclusion
In a nutshell, you just had a look at some of the best methods that can be used to know how to download private YouTube video. Users can download the private videos directly from YouTube or using online platforms such as download4.cc. But the best and safest method is to use HitPaw Video Converter, and it can do much more than just downloading videos from YouTube. You can choose any method based on your needs and get to downloading!