The Easiest Way to Download TikTok Video without Watermark (High Quality)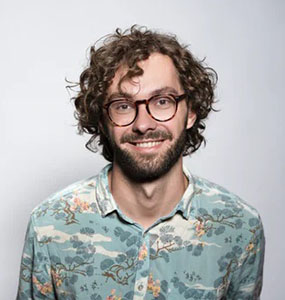 Anybody can download videos from TikTok through the app. But the major drawback of this method is that users get the end output with the TikTok logo as well as the name of the account from which the video was downloaded. This watermarks irritates the users and hence people are looking for TikTok video download without watermark. If you are one of such users, then this is the right place for you to land. This article talks about the different methods that users can use for Tik Tok download video without any watermark. Have a look.
Part 1. The Best TikTok Video Downloader without Watermark (No Limits)
As mentioned earlier, downloading videos directly from TikTok leads to adding watermark. The best way to download TikTok video without watermark is to use a Tik Tok video download tool that can solve your problem easily. One such tool is HitPaw Video Converter. This software does exactly what is expected.
Download a TikTok video without watermark in seconds
Save TikTok videos with full HD/4K/8K quality
Batch download videos from TikTok without lags
No limits on the number of videos you can download
Inbuilt video player for opening your TikTok videos
Additional features to edit TikTok videos by cutting, merging, and more
100% free, safe, ad-free, and user-friendly
Follow the below steps to know how to use this TikTok video downloader without watermark.
Step 01Download and install the tool. Select the Download section to download your video.
Step 02Open the TikTok video that you want to download and copy the URL.
Step 03Go to the tool in the Download section and click the Paste URL option present at the upper left corner of the screen.
Step 04Once the link is pasted, the tool will analyze the link. All you have to do is selecting a format to download TikTok video no watermark.
Step 05Once the video is saved, users can preview the output videos on your computer from the file location.
This is the best method to download video TT with lossless quality. Enter a link for a TikTok video or a song listed on the service, and you'll get a quick preview, including the video's title, and options to save it as an MP4/WEBM video or an MP3 audio file. Not only TikTok video, but also allow you to download YouTube vidoes, Twitter videos, Snapchat Videos, etc.
Part 2. Popular Online TikTok Video Downloader You Can Consider
Apart from the above mentioned tool, users can also use other online TikTok video downloader no watermark tools. Below we have curated a list for you. Have a look.
1.Download4.cc

Download4.cc is a free online TikTok video downloader without watermark. It enables you to download videos from over a thousand different platforms, including TikTok, YouTube, Facebook, Twitter, and more.
Pros
1000+ Websites supported
Clean of any sort of virus
No ads, totally free to use
No other tools needed
Cons
Can't export Ultra HD videos
2. SnapTik

SnapTik is one of the best online platform to download TikTok video no watermark. The platform does not charge any fees, it is easy to use, and it is fast to process. While using this platform, there is no requirement to install or download a separate tool for downloading TikTok videos. In addition to this, the speed of this platform is ultra-fast quick when it comes to downloadTikTokvideos.
Pros
Easy to use
Free to use
Fast downloading speed
Cons
Security issues
Needs stable internet connection
Output quality not up to mark
3. Ssstiktok

Ssstiktok is another online platform that can be used for TikTok download video without watermark. With this tool, users can save TikTok videos in MP3 lossless quality or high-quality MP4 format.
Pros
High quality output
Simple to use
Cons
Sometimes not able to download videos
Data security concerns
4. SaveTT.cc

Users can know how to download a TikTok video without the watermark using SaveTT.cc online TikTok video as well. The platform will assist you to download videos on TikTok without watermark. Users can access it on PCs, desktop, iPad, smart phones (iPhone, Android), and tablets. The platform save the video in high-definition as well. All you have to do is follow the onscreen instructions and you are all set to use this tool smoothly.
Pros
Works on any device
Offers high quality output
Cons
Data security concerns
Needs stable internet connection
Part 3. Reliable TikTok Video Downloader without Watermark APK You Can Try
Apart form online platforms, users can also use TikTok video downloader without watermark APK and apps. These apps are available on the Play Store and can help you download tiktok video without watermark iPhone and Android easily. Read below to know more.
1. TikDown - TikTok Video Downloader without Watermark APK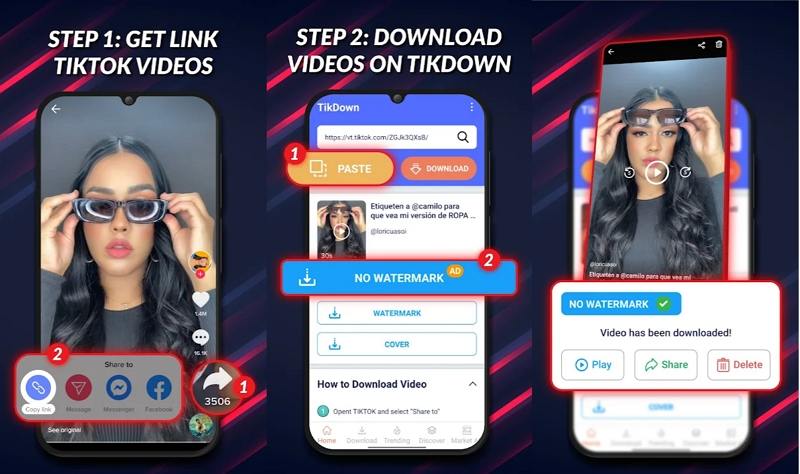 TikDown - Tiktok Video Downloader is one of the best TikTok video downloader app that lets users to do exactly what the name suggests. The app downloads videos free of cost from TikTok as well as other video hosting platforms on your mobile.
Pros
Super fast download speed
Simple UI
Cons
Lots of ads and not safwe to use
2. SnapTik Android App - Tik Tok Video Downloader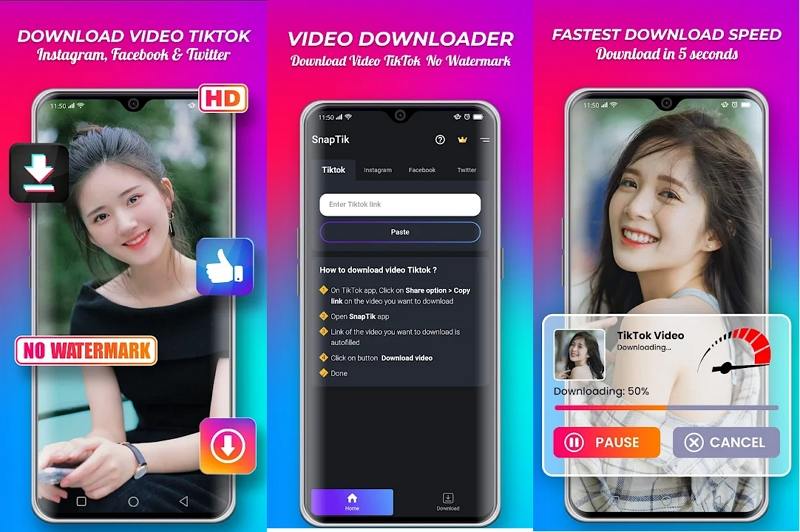 Another app that users can use to download TikTok videos without any watermark is SnapTik. TikTok downloader - download video TikTok without watermark - snaptik can download not only TikTok videos with no watermark, but also videos from Facebook, Instagram, and Twitter. The app comes at no cost and is free for users to download.
Pros
High quality output
Easy to understand
Cons
Crashes often while downloading
Conclusion
In a nutshell, you just had a look at different methods that can be used to download TikTok video without watermark. Amongst all the methods that we had a look at, using HitPaw Video Downloader is the best option. The tool can download videos from TikTok without watermark easily that too with highest quality of videos. Other methods mentioned in the article will also suffice your needs but will come with certain flaws and drawback.