Fast and Easy Ways to Save TikTok with Watermark
TikTok is a popular video sharing platform and users all over the world love to save TikTok with watermark. If you are one of the users that are not aware of how to save the video, then this article will definitely help you. This article talks about some of the best methods that can be used to save videos on TikTok with/without watermark. Read below to know more.
Summary
How do I download a TikTok video with watermark? An efficient tool like HitPaw Video Converter can easily help you save TikTok videos with/without watermark in high quality.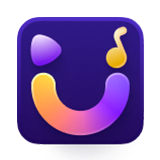 Part 1.

How to Save TikTok with Customize Watermark in HD, 4K, 8K Resolution

HitPaw Video Converter is one such tool that allow users to download TikTok video without watermark. The Edit feature of the tool provides the option to add watermark to the downloaded video. Hence, users can save TikTok video with your own watermark based on your need.
Download any TikTok videos in high quality
Add personalize watermark to downloaded TT videos
No limit on number of TikTok video downloads
Safe and easy to use without any security issue
No fancy video editing skills are required
Follow the below steps to know how to save TikTok video with watermark using this tool.
Step 1.Download and install the tool. Select the Download section to download your video. Open the TikTok video that you want to download and copy the URL.

Step 2.Go to the tool in the Download section and click the Paste URL option present at the upper left corner of the screen.

Step 3.Once the link is pasted, the tool will analyze the link. You can then save it as audio, video, or thumbnail.

Step 4.Click the Download button to start downloading the video. You can pause and un-pause saving when they wish for.

Step 5.Once the process ends, your can see the video under the downloaded section.

Step 6.To add watermark, click edit and then watermark. You can either add a text watermark or an image watermark to your download TikTok videos as you like.
Part 2.

The Easiest Way to Save TikTok with/without Watermark Free Online

SSSTIK is an online downloader that can be used to save TikTok video with watermark without any limitation on downloading the videos. This downloader is very different from other similar apps in the market. The tool can download videos from TikTok with as well as without watermark. This feature make it one of the easiest tools used to save TikTok videos with watermark. Users can download this app on Google Play and Apple Store.

Follow the below steps to know how to use this tool to save from TikTok with watermark.
Step 1.Search a video that you wish to save to your computer or mobile phone. Click Share and then click Copy link to copy the video link.

Step 2.Paste the link in the text field of SSSTIK and click on Download.

Step 3.SSSTIK will analyze your TikTok video link and provide you the video without watermark or video with watermark.

Step 4.Users can select the one as per their preference to download.
Part 3.

How to Directly Download and Save TikTok with Watermark?

This is the standard method to save TikTok with watermarks and well-known among user. However, if you are not well aware of this method, the below steps will tell you how to download videos. The process is same for apps (iOS and Android) of the social media app.
Step 1.On your mobile device, open the TikTok app and find a video you wish to download.

Step 2.Click the arrow icon on your screen in the lower right part, below the likes icon and comments.

Step 3.Click Save video option or the download icon. Users may require to grant the permission to TikTok app to access gallery or camera roll if you have not already.

Step 5.Click Done or share your downloaded TikTok video to another channel.

Step 6.Your downloaded video from TikTok must now visible in the camera roll of your smartphone.
Video Tutorial Guide
How to Download Tik-Tok Videos on Your PC/Laptop/Mobile Phone (100% Work)
Frequently Asked Questions about TikTok with Watermark
Q1. Where are Downloaded TikTok Videos Stored?
A1. Whenever users save a video on TikTok, it will be saved stored on the phone's camera roll or gallery and not on the TikTok app. Therefore, users can only find the video in their phone's gallery.
Q2. What is a TikTok watermark?
A2. A TikTok watermark is a logo that is imprinted on top of the video. The reason of a watermark is to make obvious the origin of the media. Hence, users cannot repost it without attribution. TikTok adds a watermark with the username of the original poster as well as their logo.
Q3. How can I add TikTok logo to video?
A3. The videos comes with TikTok logo by default when you post them TikTok.
Conclusion
All in all, you just had a look at different methods that can be used to save TikTok with watermark. The best method is to use HitPaw Video Converter since it can download videos not only from TikTok but also from different other platforms and you can add your own watermark to downloaded TikTok videos based on your needs.