4 Ways to Download Twitter Videos to Your iPhone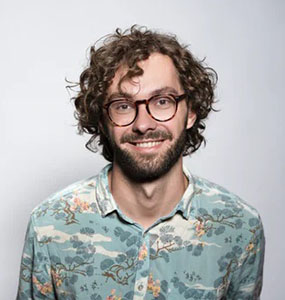 Joshua Hill
Being one of the most prominent social media networks, Twitter does not enable users to download videos to their iPhone, as do other social networking sites. Because of Apple's strict copyright policies, it is challenging to acquire an app on the App Store that enables you to convert and download Twitter videos. What if you want to save any Twitter videos to your iPhone for offline viewing or share and modify them with friends? Is there a way to download videos from Twitter to your iPhone? Yes, there are many ways to download Twitter videos iPhone. We'll discuss these ways below.
What's the primary reasons to download twitter videos to iPhone? Well, you may need to download a Twitter video to your smartphone at times in order to share it with someone, view it again without internet access, or for proof. While the official Twitter app and website allow you to save photographs, there is no official option to save videos to your computer. There is, however, a workaround!
How to Download Twitter Videos on iPhone?
It's a little tricky to download videos from Twitter to the iPhone. But tricky does not imply impossible! We still have several workarounds to assist you in finishing it. We recommend you Download4.cc and Twitter video downloader that is both safe and free.
Download Twitter Videos to iPhone by Online Tool
Method 1. Download4.cc
Downloading videos from over 1000 websites is as simple as a mouse click. Download4.cc is available for all operating systems, including Windows, Android, and Mac OS. The service not only enables users to download videos but also converts YouTube videos to various file formats. Download4.cc is a trustworthy website. The website has no broken links or problems, making it a highly safe platform for its visitors.
The good news is that Download4.cc is free to use. You may use Download4.cc to convert a YouTube video to an MP3 file. Videos may be converted to a variety of audio file formats and then downloaded for offline listening.
How to Use Download4.cc?
Step 1. Click the download button next to play the video. Then, copy the URL.

Step 2. Paste the URL into the top-of-the-page search box, then click 'Download' button.
Step 3. Wait a minute. Download4.cc can analyze the corresponding video download link and displays all downloadable formats on the website.
Step 4. Right click the mouse button on the download button and select "Save Link As" to save the video (we recommend using this method, please do not click the download button directly).
Method 2. Twitter Video Downloader
Twitter Video Downloader is a free web application for downloading and saving Twitter videos and GIFs. It extracts Twitter video links from tweets and allows you to save Twitter videos or music to your PC, Android, or iPhone. This service is simple to use , requires no registration and is accessible in a variety of languages.
How to Use Twitter Video Downloader?
Step1: Copy and paste the URL of the video you want to download.
Step2: To begin the downloading procedure, click the 'Download' button.
Step3: Choose the mp4/mp3 format to download, then click the 'Download' button.
Method 3. Downloader of HitPaw Video Converter
HitPaw Video Converter is a freesoftware to downloading and saving Twitter videos. It allows you to download the Twitter video link from the tweet and allows you to download the Twitter video or music to your PC, Android or iPhone, and of course you can send it again to social media for friends to enjoy. You can also convert and edit the video, and the service is simple and easy to use..
How to Use HitPaw Video Converter?
Step 1: Copy and paste the URL of the video you want to download.
Step 2: Return to the HitPaw Video Converter "Download" window. Click the Paste URL sign, or place the mouse directly in the dotted box, the APP will automatically paste the copied link into the interface and open a dialog window.
Step 3: After pasting the URL, HitPaw Video Converter will automatically analyze the link. You can choose to save it as a subtitled video, audio, or thumbnail in the pop-up window.
Step 4: If you also want to edit the downloaded file, please click Add to Edit List, the file will be moved to the editing area. Finally, click Export and save it to your computer.
Download Twitter Videos to iPhone by App
Watching and sharing videos on Twitter is simple, but downloading videos from Twitter is a complex operation since Twitter does not allow users to save videos. You'll need to utilize some different Apps to accomplish this purpose. That is why we are forming this piece.
Method 1. MyMedia – File Manager
The MyMedia app is incredibly useful for those of you who are looking for a fully-featured file downloader and manager, featuring an in-app web browser, media player, and image viewer, complete with folders for storing your downloads and password-protection for extra security.MyMedia app for iPhone is a powerful file manager app that enables you to manage files on your device. You can play the files, manage them and export them to your computer.
How to Use MyMedia?
Step1: The Browser area will be the first thing you see when you launch this App. The default home page has a helpful description of what MyMedia - File Manager is and how to utilize each of its functions.
Step 2. Downloading files is pretty straightforward with this app, basically requiring you to tap a link, which MyMedia will detect as a download URL and present you with the option to either download the file or open the link.
Method 2. Documents by Readdle
Simply, the Documents by Readdle App has a built-in browser that downloads or saves Twitter video iPhone by putting URL, unlike Chrome or Safari browsers merely play the video and do not enable you to download/save it. The browser acts as a video downloading software for you, allowing you to store any video whose URL you've input.
How to Use Documents by Reddle?
Step1: Launch Twitter on your iPhone after downloading the Documents by Readle App from the App Store. Tap the drop-down arrow > 'Share Tweet through' > 'Copy Link to Tweet' on the relevant video post.
Step2: Open the 'Documents' App> press the browser icon (Safari-like found on the bottom right corner). Search to http://twittervideodownloader.com using the built-in browser in Documents.
Step3: Paste the copied URL here and then press the 'Download' button. Allow the download link to be produced. Now, click 'Download Video,' and then enter the video's name and destination location.
Step4: When you tap 'Done,' the video file will begin to download to your iPhone. So far, the video has been saved to your 'Files.'
Step5: Go to 'Files,' press your pointer on the video, then 'Share,' then 'Save video,' and the video will be saved to your camera roll.
Conclusion
We hope you understand how to save Twitter videos to the iPhone by following the methods and theirs the step-by-step instructions above. It is up to you to choose the best tools like HitPaw Video Converter to downloading Twitter videos for your iPhone. The purpose of downloading videos from Twitter should be accomplished without problems.