How to Watch Members Only Videos on YouTube for Free in 2023
Sometimes you try to watch a video on a channel and find out that its streaming is available for members only. In other words, you must subscribe before you watch it. But do you want to watch membership videos on YouTube for free?
If that's what you need, this post will explain how you can watch members only YouTube videos without paying anything.
Save YouTube Videos to Computer
HitPaw Video Converter supports saving videos from YouTube to MP4 or extract audio from YouTube videos for offline playback. You can download YouTube videos, playlists, and channels without login.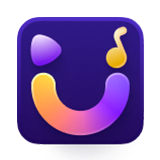 Part 1. What is Member Only Videos on YouTube?
YouTube always strives to bring something new to the table. This time it has given a vital feature to YouTube content creators. YouTube content creators can upload videos that their active members can only see.
Simply put, YouTube introduced paid membership features with additional perks for the members only. These members only videos include other perks such as emojis, badges, and much more. You can set this feature on the desktop only. However, it can differ depending on whether the video is new or existing.
Part 2. Is it Possible to Watch Members Only YouTube Videos without Paying for the Subscription?
Yes, it is possible to watch members-only videos on YouTube. There are two methods. The first method is to sign up for the premium trial and enjoy videos for one month. Another option is when a member watches and records the video. So, others can watch it without getting a membership.
Part 3. How to Watch Members Only Videos on YouTube for Free
You can watch members only videos on YouTube for free. In the first step, you would get a premium trial. And in the second step, once you get access to the members only video, you will watch and record it. 
1. Use the Watch Members Only Videos Free Trial to Play the Video
You can sign up for a free trial to access members only YouTube videos. You need to open your Google account on your desktop in one tab. In the second tab, open your YouTube app. Now on the top right corner, click on the profile icon and select membership and purchase. And pick a free trial. Now you can watch members only YouTube videos for free for a month. 
2. Use A Screen Recorder Tool to Record the Video
When finding the best screen recording software, you come across a wide variety of them. However, nothing works better if you need a user-friendly screen recorder, like HitPaw Screen Recorder. The whole process of recording is automated. You can record, stream and share as many videos as you like. It supports 4K video quality so that users can always expect the best quality and results.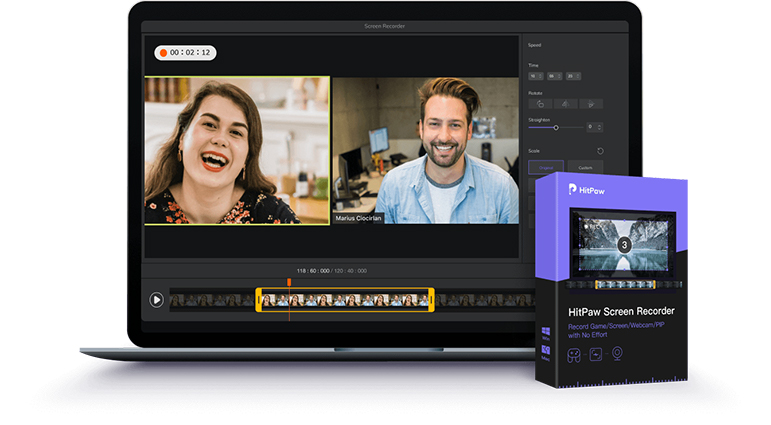 How to Record the Members Only YouTube Videos with HitPaw Screen Recorder?
Here are five steps you need to follow in recording a screen via the HitPaw Screen Recorder.
Step 1.Download and Install Screen Recorder software on your device. Run the software and choose the "Screen" option from the home tab.

Step 2.Screen will appear in front of you. Long clicking the screen would let you customize your recording area. If you want to record the full screen, press the space bar.

Step 3.Once all settings are completed, you will click on the recording icon to start recording. 

Step 4.Once you are done with recording, click on stop, which will stop the screen recording process. Click on the right-side icon and open the output folder where you can check your recorded video.
Part 4. FAQs of YouTube Members-Only Videos
Q1. Why can't I download members only YouTube videos even if I have paid for them?
A1. There are many reasons that you can't download a video even when you have paid for it. 
Poor internet connection: If you want to download a video, your device must be connected to a 3mbps or faster Wi-Fi network.
Downloading unavailable: Some videos are not available for download. In that case, you will see that downloading arrow option is not apparent like it usually appears in other videos, or it may be grayed out. 
Expired membership: Check your membership tab. Maybe your membership needs renewal, or it has expired.
Location issue: YouTube premium option is only available in specific countries. You can't download the video if you are in a location where the premium option isn't available.
Q2. How do I watch a member only stream?
A2. You need to be an active channel member and meet its specific level criteria to watch the member-only stream. Channel creators make a live stream and send a notification to members. All the members get the notification, but only members from a certain level can watch it. They can click on the stream and watch it. Other members will get the notification and message that the content is member-only.
Part 5. Ultra-tips: Best Downloader for YouTube Videos with Highest Speed
Finally, you have an idea of how you can watch and record members only YouTube videos. But do you also know that YouTube won't allow you to download general videos. What if you want to download a YouTube video for editing or offline playback? In that case, you can rely on  HitPaw Video Downloader and Converter. You can download your playlist at an exceptional speed.
The best part of this YouTube video converter is that you can download and convert YouTube videos up to 8K, and download the conver thumbnail and subtitles along with the video. Besides, users can also extract audio from videos as MP3 file. After the video is downloaded, you can also do video editing via the same software.
Features of HitPaw Video Converter
Download and convert the videos in 120X fast speed.
Supports downloading playlist from YouTube, Spotify, Bilibilit, SoundCloud, etc.
Supports YouTube and other 10000+ sites without hassle.
It can convert videos and audios to 1000+ formats. 
Batch processing features save you time.
Other usefule features are available: Convert Apple Music and spotify Songs to MP3.
AI vocal remover and noise remover.
Batch convert, compress and edit images.
It's easy to create some gifs from the videos.
How to download YouTube videos with Hitpaw Video Converter?
Here are some steps you need to follow.
Step 1.Download and launch the HitPaw Video Converter on your computer.

Step 2.Open YouTube from your browser. Play a video you want to download. Now copy its URL.

Step 3.Paste the URL in the download window. You can either click on the paste URL sign to automatically paste the link or drag and drop the URL in the interface window. 

Step 4.Once you paste the URL, the software will check the URL. It will display audio and video info on the screen. Now you can select the subtitle and the file type. You can choose the formatting as you please as is your requirement and need.

Step 5.Click the Download button, and the video will start downloading. You can pause the download or resume it quickly as and when needed.
Related Read:
Part 6. Conclusion
Finally, you have a clear picture of how to download members only YouTube videos for free. It starts with getting a free premium trial and then recording the video screen through the HitPaw Screen Recorder. This fast and efficient tool will do the quality recording.
And when it comes to downloading your favorite music playlist video from YouTube, you should rely only on the HitPaw Video Converter. It will download as many YouTube videos as you like while letting you convert them into MP4 or any other format of your preference.