[7 Ways] How Can I Download YouTube Videos Without Any Software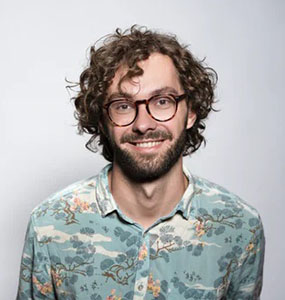 Joshua Hill
Almost all YouTube videos don't support offline features. You still won't be able to hear the song if you don't have any internet connection. You may want to download the video and watch to it later without any internet connection. That is why every single person who uses YouTube, has searched at least once, "how can i download YouTube videos without any software?
The good news is that the problem is legit to solve, you want to download YouTube videos without any software right? We will show you how to do that with and without any software.
Why People Want to Download YouTube Videos Without Any Software?
People like to download YouTube videos. But why? Let's explore?
YouTube offline video view option is not enough and doesn't let you enjoy most of the videos later.
To enjoy the song or video later.
Turn video to mp3 song to create own playlist.
To keep important or useful video handy when the internet will be not nearby.
How Can I Download YouTube Videos Without Any Software
Let's learn how can I download YouTube videos without any software. It's easy and simple. Most of the time you can do it without using any software unless you turn it into a different file format such as mp3.
Use HitPaw Video Converter to Download YouTube Videos
Although HitPaw Video Converter is a relatively new software, its various performances are worth having. Downloading YouTube videos to computers, mobile terminals and social media is no longer a difficult problem. HitPaw Video Converter can be perfect help you solve these problems. Download media from YouTube websites with a single click.
Launch HitPaw Video Converter and choose the Download from the top column.
Copy video URL. Open the YouTube site window and copy the URL of the video you want to download.

Copy into the window and HitPaw Video Converter will automatically analyze the link. You can choose to save it as video, audio or thumbnail in the pop-up window. Also, choose to download videos with subtitles.

You can pause and resume saves as needed. After the process is complete, you can preview the saved video from the file location on your computer.

In the end, click Export and save it to your computer.
SS Method to Download YouTube Videos Without Any Software
SS method will let you download any video from YouTube without installing any kind of software on your computer. Best thing is SS method works on any type of device: mobile phones, laptops, Windows or Mac. You can even use the SS method to download YouTube videos on any browser too!
You can also convert YouTube videos to mp3, MP3 etc using the SS method and only restricted videos by YouTube are not allowed to download by this method. SS method is also known as Save From method.
How to use the SS method to download YouTube videos
Search for a video on any browser that you want to download from YouTube.
Click and play the video then pause it.
Find the video URL and type in "SS" before "YouTube.com…"
Now click enter.

You will be redirected to the website savefrom.not, which is known as the "SaveFrom" page. You will get all the information about the video from here.

Next to the video link in the green box, you will find the download option.
There is also a drop down menu from where you can download the video as mp3, mp4 etc.
The video will be downloaded to your desired format.
Use Online Service to Download YouTube Videos Without Any Software
Another great way to download YouTube video is to use online services or platforms. These online services offer more formats than the SS method. Below you will find the best 5 online platforms to download YouTube videos. Let's get started.
Download4.cc
This free YouTube video downloader tool allows you to download videos or music from almost all platforms.Just enter the video/music playback link or you can also use keywords in the search box at the top of the page to search the video you want to download.

Click the video you want to download then click the "Share" button on the video playback page to copy the sharing link. You can also do it by copying the link from the browser tab.
Paste the link in the search box at the top of the page to Download or just press Enter.
Download4.cc will search out all the downloadable formats for you. After selecting the desired format and start, the page will jump to the video playback page. Just right click on the video or download button and save as to select the desired directory to save the video.
Y2mate.com
One of the simplest platform to download videos from different popular video sharing platforms. If you want less features but need to download video then chose Y2mate without any hesitation.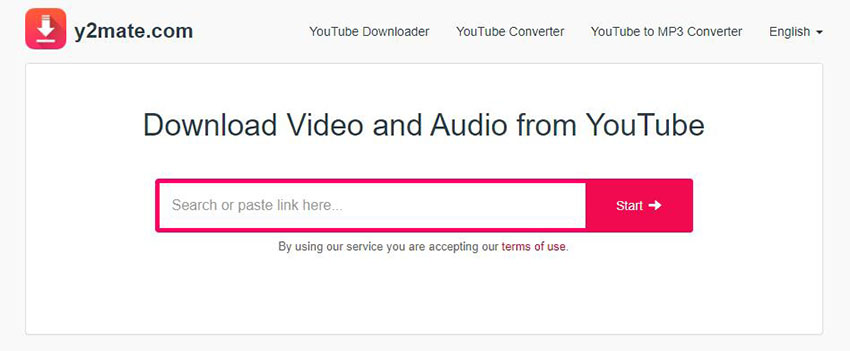 Features:
Supports HD and SD video downloading.
Download video in MP3, MP4, AAC, 3GP, FLV, MO or WMV format.
Google Drive or DropBox saving features.
Supports all browsers.
Cons:
Batch downloads are not supported.
Google Chrome Extensions to Download YouTube Video Without Any Software
Want to record your smartphone's screen to create tutorials, share game clips to different platforms or want to make cool projects, then you must need a good screen recorder app for your iPhone and android. Below you will find best 5 apps for your iPhone and android devices.
Addoncrop
Video Downloader professional
Flash Video Downloader
Addoncrop
Want to download videos from all the popular video sharing platforms from your chrome, then use this plugin without any hesitation. It supports 1080P, 720P, 480P, 360P resolution output. No need to be tensed of being redirected to other websites where you don't want to be! Just add the extension to your chrome browser & download the video you want.
Video Downloader Professional
Just like other fantastic chrome extensions, Video Downloader Professional is also very easy to use and supports different output resolutions. Easy to operate & you can set output resolution easily while downloading.
Flash Video Downloader
One of the easy and beginner friendly chrome extension for downloading videos from different popular video platforms such as YouTube, Facebook etc. Supports HD video downloading so enjoy downloading your favorite videos.
Conclusion
Downloading video from different platforms is now a necessity because internet connections are not always available. And you can use HitPaw Video Converter to download YouTube videos with a single click. But the need to enjoy a video or see it later is mandatory.