Complete Knowledge about YouTube Movie Clips for You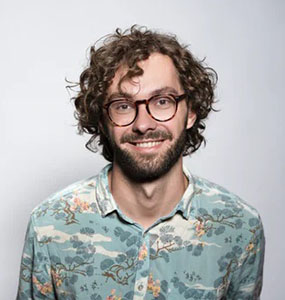 There are many people who want to upload edited movies and videos on their YouTube channel, but they are worried that they will be sanctioned by YouTube or the official movie due to copyright issues.
In this case, we need to understand the rules of YouTube content usage, and we can also tell you how to use clip videos on YouTube and how to download them. So, let's take a look at how you can use copyright free movie clips for YouTube.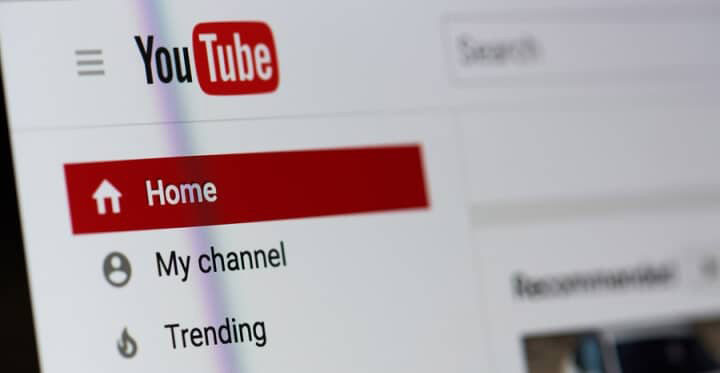 Part 1. YouTube Movie Clips Copyright-Can You Use Film Clips on YouTube?
Yes, you can. Just follow the rules of YouTube. In order for YouTube movie clips to qualify as lawful usage, there are a few conditions. Now, let's have a look at those factors.
Educational Content
Adding movie HD hot clips to your YouTube videos should only be done if the content is informative and does not violate copyright. "Fair Use" is usually defined as a video that is educational or at the very least commentary.In other words, your contribution transforms the original work's meaning or message in some way.
A video of the scene alone is unlikely to have a transforming effect if you don't say anything about it. You may qualify for Fair Use, though, if you add narration or commentary to the movie sequence as part of the transformation process.
Negativity About the Film
Many times if your video is negative, this can also affect whether or not you can add a movie clip to your YouTube video. As a result, if the response is unfavorable, the company is more likely to pursue legal action for copyright infringement on your part.
Clips from a film are sometimes used to make a video regarding whether or not a film is good or bad. If you produce a video on why a scene is awful, why an actor's performance was bad, or why the film didn't measure up to your expectations, this also applies.
Usage Duration of Video Clips
If the scene from the film is shown for a shorter period of time, it is more likely to be considered fair use. In most cases, they expect you to keep it around 10%. Despite the fact that many on the internet mention 10%, no one has defined how long you may use the content.
If you're going to talk about a whole movie, don't utilize more than a few minutes from each segment. Don't just watch the entire film because that will guarantee a copyright violation.
Part 2. How to Use Movie Clips on YouTube without Copyright
YouTube content providers regularly face copyright difficulties when they post videos using no copyright movie clips. As a result, companies suffer financial damage, copyright disputes arise, and channels are shut down. Although this is the case, it does not have to be. You can use movie clips without fear of violating copyright laws.
Here's how to use movie clips on YouTube without copyright:
Give credit
Show a maximum of 5 seconds of a single clip
Add commentary
Play a maximum of 5 seconds of audio of a single clip
Crop footage
Part 3. How to Download Movie Clips from YouTube Videos for Edit for Free
For many of YouTube's excellent movie clips, including some high-definition movie clips from Movieclips that are licensed by official film companies, people may want to download them to your computer to watch. You can also download and edit content and use it as content that needs to be uploaded to YouTube, just add the corresponding comments according to the rules mentioned above. Can you use movie clips on YouTube? Let's take a look.
With HitPaw Video Converter, you can do a lot of cool stuff with your video files on both Mac and Windows. If you regularly need to convert video for work or pleasure and don't have access to high-end equipment, this is a great option to check out.
Marvelous Features of HitPaw Video Converter
Download YouTube videos as MP4 in 8k/4k resolution
Download music from YouTube directly
Supports the conversion of over 1000 video and audio formats
Batch video conversion of up to 5000 files and 120-fold speed increase
With the built-in editor, you can quickly and easily edit your videos and audio.
100% virus-free, no adware, spyware, or other types of malware
Step 02 Copy the Video URL. Using the system browser, open the website (YouTube) where you want to download a video and copy the URL.
Step 03 Paste the URL and Choose the Format. Go back to the Download window. A dialog box will appear after clicking the Insert URL sign, which will automatically paste the copied link into the interface. Alternatively, you can just drag and drop the video URL into the interface's video box.
HitPaw Video Converter will automatically scan the URL when you paste it. The visual and audio data provided by the original video will be shown by this software. With HitPaw Video Converter, you may download videos up to 8K. If you want to download the thumbnail of the cover, you can do so.
Step 04 Downloading YouTube Video. To begin downloading the You tube film clips, click the Download button. You have the option to pause and restart saving at any time.
Step 05 Save and Edit Your Project. You'll find the finished video under the Finished section. If you want to edit the downloaded video after it has been converted, you can do so by opening the output folder (s).
Related Topics:
Part 4. FAQs about YouTube Movie Clips
1. How do I find movie clips on YouTube?
You won't believe this, but there are actually sites where you can get movie clips that include the right word. QuoDB is one of these kinds of places. There is also the Movie Clips Channel on YouTube, which is another option.
However, you are welcome to conduct a search for movie quotes directly on IMDB if you prefer. When you go to this website, you will see a search box where you may type in the quotation or phrase you want to find from a movie.
2. What is Movieclips YouTube Channel?
Movieclips is both a YouTube channel and a company that provides users with streaming videos of movie clips and trailers from Hollywood film studios. Movieclips YouTube channel is also known as Fandango.
3. Are movie scenes copyrighted?
There are a number of people who own the copyright on film and television clips, just as there are for music clips. It's quite simple to use music clips, however, it's more difficult to use movie clips with permission.
In most cases, film clips need to have releases from the actors, narrators, and voices that appear in the clip. Additionally, the owner of the film or television program needs to provide permission, and a fee needs to be paid to the directors guild and the writers guild.You must get permission from the composer, lyricist, and record label if the film clip includes music.
Part 5. Conclusion
You may be a movie fan who enjoys watching movies and would like to include some movie scenes in your films that you upload to YouTube, or you may want to build a YouTube channel devoted to movies. When it comes to using movie clips on YouTube, you're probably curious about the restrictions that are in place.
We have explained the fair usage policy of YouTube videos in this guide. Moreover, we also explained how you can use HitPaw Video Converter to download YouTube videos and edit them to upload on your channel without any copyright issues.
Still thinking about can I use movie clips in my YouTube video? Use HitPaw Video Converter and you won't experience any problems.