How to Download Deleted YouTube Videos with Ease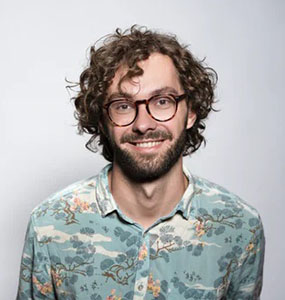 To be sure, YouTube continues to add millions of new users every day. For many people, this is the place where they save and share video clips from the things they see and do in their everyday lives.
In certain cases, videos you've saved or uploaded and downloaded are gone from your device's storage. The most common reason for a YouTube video to be removed is because of a copyright or content violation.
Fortunately, we may still retrieve and download deleted YouTube videos, regardless of the reasons for their deletion. You can easily watch and download YouTube videos that have been removed from the platform.
Part 1. How to Download Deleted YouTube Videos with a URL
Seeing a notification that your favorite video has been removed from your playlist is a pain. But you don't have to worry about how to download deleted YouTube videos with URL since the following way will make it simple for you to do so. It is a great deleted YouTube video downloader.
You may restore and save YouTube videos that have been erased and save them for offline viewing with appropriate URL sourcing. Downloading videos from YouTube and other streaming sites, such as Vimeo and TED.com is easy with this application. In the sections below, you'll find instructions on how to download deleted YouTube videos.
Wayback Machine is the deleted YouTube video downloader online. Web pages, books, audio and video files, images, and even software applications are all being saved by Wayback Machine employing archiving technology. It is possible to retrieve and recover a YouTube video that has been uploaded and deleted using this YouTube deleted videos downloader.
1

Enter the URL of the deleted YouTube video in the search box of Wayback Machine and hit "Enter" to begin searching online.

2

In the event that you are unable to paste the Youtube download deleted videos into the URL field, you may just enter the URL of the YouTube website and select a time period from which to search.

3

You may either save the video for later viewing or download it using internet video downloaders to watch it on your own time.
Part 2. How to Find and Watch Deleted YouTube Videos without a URL
The problem arises, though, if you don't have access to the video's original URL. In a global village, the internet connects all of us. People ask if I download a YouTube video and it gets deleted, what to do? For example, even if a YouTube video has been removed, you may still see the deleted video without a URL since users frequently duplicate and share videos with their friends and followers across many social media sites.
In order to ensure that you may view your favorite YouTube video once more, we will search the internet for deleted YouTube videos in order to locate them.You'll need to give this method your complete attention if you want to discover the video you've been searching for so long that you've landed on this page.
Here is how to recover YouTube downloaded videos:
1

Go to the Google search box by opening a new browser tab. Google Search Operators, a weapon in the arsenal of any SEO professional, is what we're going to use today.

2

Type "site:www.youtube.com + the name of the video" into Google's search bar.

3

Thus, Google will only search the YouTube databases for videos containing our search terms, increasing our chances of stumbling onto a long-lost video. For example, if you know the video was posted on Facebook, you may modify the site URL in the search field, substituting YouTube with Facebook or any other social networking platform.

4

As soon as you locate the video's URL, you may simply copy and paste it into the Internet Archive. You'll be able to see a removed YouTube video thanks to the archive.
Part 3. FAQs about Downloading Deleted YouTube Video
1.How to recover deleted YouTube videos from youtube support?
You can recover your deleted YouTube videos in your channel by contacting youtube support team. Just go to the YouTube Help center and click on Get support. Choose "Get Creator Support"and email your request to the YouTube.
2. What happens when a YouTube video is deleted?
Deleted videos on YouTube can no longer be accessed through any methods. The video will no longer appear in search results or playlists, and direct links to the video will indicate that the uploader deleted it.
Deleted videos on YouTube can no longer be accessed through any methods. The video will no longer appear in search results or playlists, and direct links to the video will indicate that the uploader deleted it.
Part 4. Ultra-tips: Download YouTube Video Like a Charm with HitPaw Video Converter
For many beautiful videos, it is very troublesome to retrieve the video after it is deleted, and the longer it is deleted, the more difficult it is to retrieve. So it is recommended to see a good video or movie, use HitPaw Video Converter to download and save it locally.
HitPaw Video Converter is an excellent video converter using which you can download any YouTube video in high-quality. It allows you to download fast-batch download of YouTube videos. Moreover, you can edit the downloaded videos.
Some of the top features of HitPaw Video Converter include:
Supports the conversion of over 1000 video and audio formats
Batch video conversion of up to 5000 files and 90-fold speed increase
10000+ popular websites convert to high-quality MP4, WebM, MP3, and WAV formats
With the built-in editor, you can quickly and easily edit your videos and audio.
100% virus-free, no adware, spyware, or other types of malware
Here is how to download YouTube videos using HitPaw Video Converter:
Step 02 Open the website (YouTube) where you wish to download the video and copy the URL using the system browser.
Step 03 Make your way to the Downloads tab. After pressing the Insert URL sign, a dialog box will pop up that will automatically enter the copied URL into the interface. Instead of copying the video's URL, you may just drop it into the interface's video box.
When you paste a URL into HitPaw Video Converter, it will automatically scan it. This program will display the original video's visual and audio data. You may download videos up to 8K using HitPaw Video Converter. Downloading the thumbnail of the cover is allowed.
Step 04 Click the Download button to begin downloading the YouTube videos. You may pause and restart saving whenever you like.
Step 05 In the Finished section, you'll find the finished video. To edit the video once it has been converted, access the folder in which the video was saved.
Part 5. Conclusion
This article provides a comprehensive introduction to how to recover deleted YouTube videos from your own channel or from the channels of other users.
If you read it, you should have a better understanding of what steps to take and what to anticipate from a piece of data recovery software. All-in-one solutions like HitPaw Video Converter definitely help you.