Top 4 Ways to Download a Part of YouTube Video Quickly and Efficiently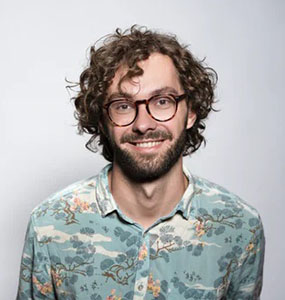 To this day, you may not need to download YouTube Video for many kinds of reasons. There are many familiar tools that can help you download a portion of YouTube video. In this topic, we will help you solve the troubles of choosing which one is the best to download a part of YouTube video after testing and filtering the inferior tools for you.
Part 1: The Reasons Why People Want to Download Part of a Video from YouTube
Of course, some people may hold the suspicion about why we need to download portion of YouTube video when a complete video is also available for them? Tell apart the reasons from the following contents:
Reason 1:
With a lot of useless information mixed in with long videos, downloading a complete video becomes worthless compared with YouTube video part downloading. So more and more people would like to download a part of a YouTube video that contains valid information instead of a long one.
Reason 2:
Limited space limit people's operation. The video is too big to be input into the device which doesn't have enough space, meaning that you can only download certain part of YouTube video.
Reason 3:
People only want to share a specific part of the video on their social media, which means they only need to download segment of YouTube video. If there are multiples of clips they want to share contained in one video, they can also cut and download YouTube videos into pieces.
Part 2:The Best Way to Download Part of a YouTube Video Efficiently
If you want to cut and download only certain part of YouTube video efficiently, don't hesitate to choose HitPaw Video Converter. After the repeated testing and collection of users' feedback, HitPaw Video Converter has become the best way to download YouTube videos without losing quality.
It will not only help you achieve the goal of downloading part of YouTube video on PC/Mac, also help you cut YouTube videos like a charm. You can cut the video into different segments, rearrange clips in the new sequences, or remove any unnecessary parts, while you can save videos all in one go with video quality can be achieved to even 8k after cutting.
Scroll Down to learn the outstanding features of HitPaw Video Converter
Easily cut YouTube videos into different segments
Download YouTube video without losing quality. The output quality can be achieved to 1080p, 2k, 4k, or even 8k
Download YouTube playlist and channels in bulk with ultrafast speed
Download media from 10000+ popular websites including YouTube, Instagram, TikTok, Facebook and etc
Convert video to 1000+ formats and devices at 120X speed without losing quality.
Built-in editors empowers you to cut YouTube video, merge multiple videos, create GIFs from a video, and even add watermarks.
All-in-one converter that supports conversion from photos, videos, DVDs, and audio.
20+ lightweight tools are integrated.
Here you will learn how to download part of a YouTube video with HitPaw Video Converter
Step 02 Find the YouTube video you need to download and open it in the browser. Copy the URL of the video.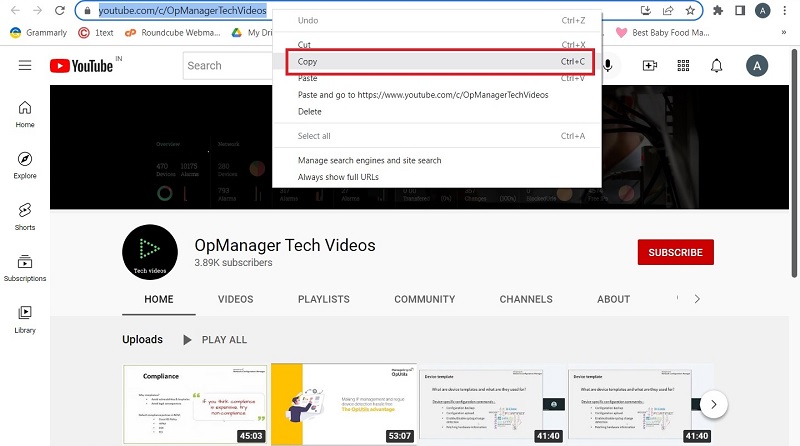 Step 03 Paste the URL into the program and choose the format you need to save as. If you need to download YouTube videos in batch or download your playlist, just click Multiples URLs or Download Playlist. Do choose the high quality the output video if you need to download part of a YouTube video in HD.
Step 04 Start downloading the YouTube video by clicking the Download button. You can continue or pause the download as you need.
Step 05 You can find and play the downloaded video in the Finished tab. Start editing the video by clicking Add to edit list if you can cut the downloaded YouTube video into the pieces.
Step 06 Find the video in the Editing tab of Edit. You can click the trim icon to start trimming the video. And choose the output quality of the video such as 4K after cutting.
Most tools on the market can tell you how to download part of YouTube video in standard definition. So as we can easily imagine, you will definitely be bound to be upset about don't know how to download part of YouTube video in HD. Don't worry, just easily cut and download part of YouTube videos in the quality you like with HitPaw Video Converter, your troubles will go away soon.
Part 3: Other Ways to Download YouTube Video Fragment
If you do not focus on quality when you try to rule out how to download a part of YouTube video, there are 3 standout tools we will recommend to you. Since they are all online tools, you will get away from the trouble of lacking space for desktop software on a computer because you can download part of YouTube video online easily.
Way 1: Veed
As a powerful video editor, Veed can help you download only a part of YouTube video without any difficulty. And it can help you make your video really colorful with its tool library. What might make you pause is that the price is quite high and will not be suitable for you if you want a free way to download part of video from YouTube.
You can try to download only part of YouTube video with several simple steps: just copy the URL of YouTube video you need to download and enter it in Veed, select the time period you want in the video and cut it, and export it finally.
Way 2: YT Cutter
The key to downloading part YouTube video is how to cut the video into pieces with straightforward functions easily as a pie. YT Cutter is the tool you need indeed if you are keener on simplification when you need to download YouTube video fragment. It allows you to access YouTube and download part of video without registration, and if your video is within 1 minute, it will be totally free for you.
Unfortunately, this online website must be constantly optimized and improved since it will always report error when you try to download video.
To make things part of YouTube video downloading much more convenient, the steps of how to download specific part of YouTube video is very simple. Just enter the YouTube video URL and cut it, then export the completed video.
Way 3: Hashcut YouTube
Hashcut is a friendly tool for you to download part of YouTube video. You don't need to download hashcut as it can be accessed via any browser. To cut out the unnecessary parts from a long clips, Hashcut finishes the work with a couple simple clicks on the button the same as the general tools: copy and paste your URL of YouTube video into Hashcut online website, cut the video and then share or export.
But if you want to download part of youtube video online with a beautiful website interface, maybe you need think twice before accessing it.
Part 4: Pro-tips: How to Save Part of YouTube Video with Screen Recorder Tool
In addition to cutting and downloading YouTube videos directly, you can also save part of YouTube video by recording the specific part. HitPaw Screen Recorder is your best choice if you consider solving the troubles with in this way.
How to save part of a YouTube video with HitPaw Screen Recorder? You need to follow a few steps:
1

Download and launch HitPaw Screen Recorder on your computer.

2

Open the YouTube video you need to save and cut in website browser.

3

Click on "Screen" from the home interface.

4

Select the area you need to record. You can either choose full screen by pressing the Space bar or custom recording area by long clicking.

5

Start to Record by clicking on the recording icon. During the recording process, you can click the pause button to pause to recording. If you want to finish the recording, just click on the stop button.
Part 5: Bottom Line
The same as all functional tools, there will be more and more options with the development of technology and society. So it will become more deliberate to make a choice. As we introduce above, you can choose the right one based on the price, interface, and functions of the tools.
But if you take all factors into consideration, such as you may want to download videos in 2k, 4k even 8k, you will find HitPaw Video Converter is the best one because there is no other downloader can help you save the high-quality video except this. So just download and try it!