How to Fix YouTube Buffering on Desktop and Moblie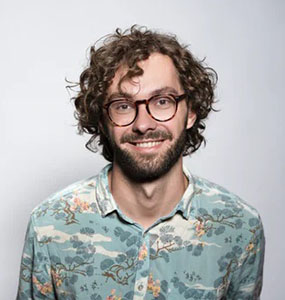 YouTube is an endless source of entertainment where you can go and play a video as per your interest. However, this fun becomes out of reach when your video streaming is slow. Nothing feels as frustrating as when YouTube keeps buffering.
And this frustration turns into anxiety when the timing is crucial for uploading your new YouTube channel video. So, if you are dealing with YouTube lagging or buffering issues, it's time to find some practical solutions.
Part 1. Why is YouTube Buffering Now?
Before you seek a solution for YouTube video buffering, it's better to know the exact cause behind this problem.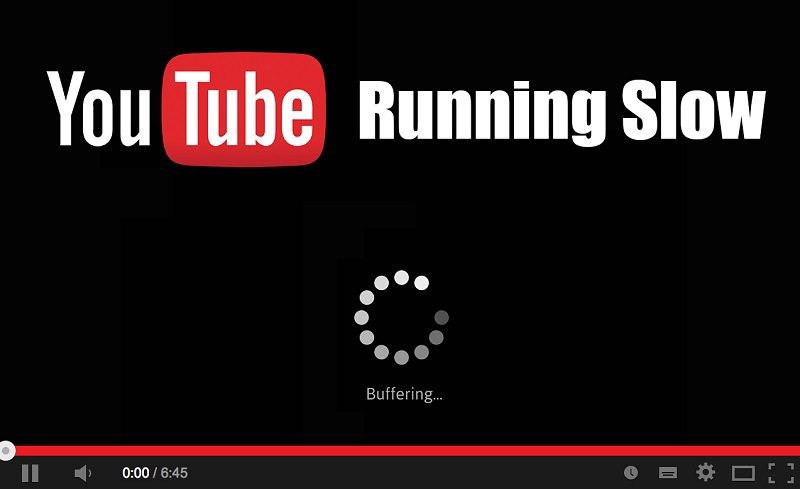 Here are five main reasons behind the YouTube buffering problem:
1. Unstable Internet and Wi-Fi
Most of you already know that a poor internet connection or an unstable network is the primary reason for YouTube buffering. When you are using YouTube in an area with a weak Wi-Fi signal, you often experience this issue. Your internet speed should be at least 1Mbps to enjoy smooth YouTube video streaming.
2. Browser Cache and Cookies
Sometimes, your YouTube buffering with good internet because your storage space is filled with cache and cookies. As a result, YouTube videos require some loading space. However, your video doesn't load quickly when you don't have adequate space.
3. High Video Resolution
If you try watching an HD video like 1080p or 720p on a poor connection, a YouTube slow buffering issue occurs. You can fix it by switching to low-quality videos like 144p, 240p, 360p, or 576p.
4. Ad Blocking Software or Third-party Add-ons
You may have some third-party ads and ad-blocking software installed on your device. The reason YouTube keeps buffering is that they are incompatible with YouTube.
5. Outdated Flash Player
When you experience YouTube video keeping buffering on a fast network, the most probable reason behind this issue might be an outdated flash player. It's easy to fix this issue, update your flash player or deal with any other issue this software has.
Part 2. How to Fix YouTube Keep Buffering 
Whether you are facing YouTube buffering on Android, iPhone, or computer, you can fix this issue by following the guides mentioned below.
1. How Do I Stop YouTube from Buffering on the Desktop?
Here are some solutions you need to try when you are watching a video on your computer that keeps pausing and buffering. a. Check and test your internet
You can check and test your internet connection by visiting a speed test website from your browser. Wait for a few seconds, and it will display your internet speed. It's good to have at least 1Mbps speed for watching SD 360p and 480p videos.
Recommended speed for video quality 4K is 5Mbps, HD 1080p is 5 Mbps, and HD 720 is 2.5 Mbps. You must upgrade your internet package if your internet speed is lower than required.
b. Deleted browser cache and cookies
Sometime you will find that youtube buffering with fast internet. You may have too many caches and cookies stored on your browsers. To enjoy a high browsing speed, you need to clear the cache. For both Chrome and Firefox, you need to delete the cache.
To clear cache on your Chrome open your browser, and click on the three-dot icon in the top right corner. Next, please choose settings from the drop-down Menu. Next, click on privacy and security from the left sidebar, and then you need to tap on the clear browsing data button.
Next, you must choose the advanced tab and check all the boxes except passwords, other sign-in data, and autofill from data. Once you click on the clear data option, your chrome cache will be cleared.
c. Reduce the resolution of video from high to low
Maybe you are experiencing this issue because you are watching an HD video. First, you should reduce its resolution. Here is how you need to do it: On your video, click on the gear icon on the top right corner of a video screen.
The second thing to do is to choose the quality tab from Menu. And then pick a lower resolution.
d. Turn off Ad blocking software
If you have installed ad blocking software on your browser, you need to turn it off to fix the YouTube buffering problem. You can turn off add-ons and ad-blocking extensions on your computer by following simple steps.
First, click on the Gear icon on your browser. Choose Tools from Settings. Click on the Manage Add-ons option. Choose Toolbars and Extensions from the left sidebar. Right-click on an ad-blocking extension and tap on Disable button.
e. Updated Flash Player
Due to some technical issue, your browser may have blocked Flash on the YouTube website. Therefore, you need to allow it to continue streaming. Here is how to do it: first, open the YouTube website and click on the lock icon from the left side of the URL. Then, choose site settings from the Menu.
Locate Flash in the options of the drop-down Menu. Click on Allow.
2. How Do I Fix YouTube Buffering Problem on iPhone and Android?
If you are facing YouTube keeps buffering on an Android or iPhone device. Here are some solutions you need to try.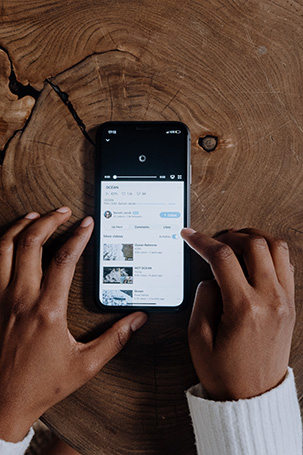 a. Restart Your device
Maybe your phone has a RAM issue or some other technical problem. Restart the device to deal with this issue.
b. Restart Your device
Sometimes, outdated applications are the main reason for YouTube constantly buffering. 
Here is how to update your app: Go to the Google Play store. Choose My apps and games from the Menu> YouTube. And click on the update button.
c. Clear Application Cache
Maybe your application storage is filled with cache, and that's why you are facing YouTube buffering on your iPhone.
Here you can do that:
1.

Go to Settings and choose a storage option.

2.

Click on Applications and then select YouTube.

3.

Tap on the Clear Cache option.
Part 3. Best Software to Help You Stop YouTube Buffering by Downloading Videos
You may try all the troubleshooting options, but YouTube keeps buffering on Android or a computer. Maybe the issue behind the slow buffering of video is that you are watching it online. You can't wait until things get better. As you all know, YouTube videos risk unavailability and deletion. In this situation, you need a solid solution available as a HitPaw Video Converter.
Once you install this software on your computer, you won't have to worry about fixing technical issues of YouTube buffering. This software lets users download a video or a batch of multiple videos at an exceptional speed. So, users can get rid of YouTube buffering issues once and for all.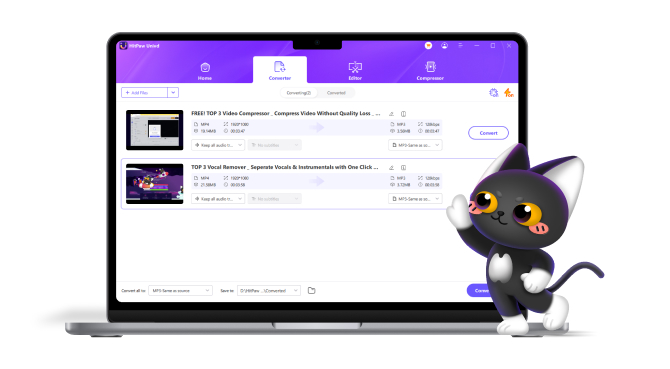 HitPaw Video Converter Features:
It is capable of converting 1000 plus audio and video format video without any compromise on quality.
Download YouTube videos up to 8k and 4k, and then edit them the way you like
Bulk video downloading is made possible with its batch feature.
Download videos from 1000 plus popular websites like Vimeo, YouTube, Facebook, Instagram, TikTok, and many others.
Users can download playlists and channels in bulk at high speed.
How to Download YouTube Video with HitPaw Video Converter?
Follow the below-mentioned steps:
Step 01 Download the HitPaw Video Converter. Launch HitPaw Video Converter and select the Download tab.
Step 02 Open the YouTube website on your computer browser. Copy the video link from the browser URL bar.
Step 03 Go to the Download window and Paste the URL by clicking on the Paste URL sign. The link will be copied automatically. You can also drag and drop the URL in the interface box.
The software analyzes links and displays video info. Select the subtitle and the file type. Also, it would be best if you decided whether you wanted to download the cover thumbnail or not.
Step 04 Click on the "Download button." You can also pause and resume while the video is downloading.
Step 05 Once video downloading completes, you can find it in the Finished tab. After downloading, you can edit the video or play it in the built-in player.
Part 4. Conclusion
Finally, you have to get a clear idea of what causes the YouTube buffering problem and how to fix it on your Android, iPhone, or desktop computers. If you try all the solutions but YouTube keeps buffering, the best solution you can go with is the HitPaw Video Converter.
This software allows you to have smooth video streaming without worrying about low internet speed and other technical issues. This option is ideal for those who are non-techy and don't want to follow troubleshooting guides on their own.