YouTube TV Buffering:Why and How to Fix it with Full Solution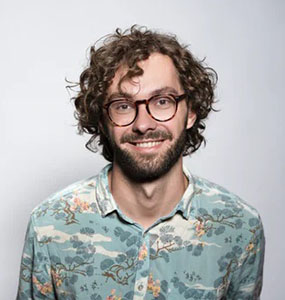 Do you want to keep up to date with the latest events and daily broadcasts happening around the world? If yes, then nothing is better than YouTube TV. 
More than 5 million people use YouTube TV for live streaming of sports, news, and other regional broadcasts. This paid membership provides access to over 85 channels and live streaming services around the globe. 
Although YouTube TV is best for live events it keeps buffering. Moreover, the coverage is limited and you might feel annoyed due to YouTube TV buffering problems. Therefore, in this article, you will learn how to fix YouTube TV buffering issues and enjoy a stress-free broadcast. 
Part 1. Why does My YouTube TV Keep Spinning?
Out of all the possible issues, the most annoying and irritating one is YouTube TV always buffering. Undoubtedly, it disturbs the whole streaming and you can't enjoy your favorite show. Here are some common reasons that can cause YouTube TV buffering issues. 
1.Low Memory
Why my YouTube TV keeps buffering? One of the major reasons for your YouTube TV constantly buffering is running low on storage. During online media play, the relatively low RAM or insufficient storage highly contributes to the lagging factor and thus your streaming slows down. 
2. Network Connection
It is no doubt that a stable internet connection is the most vital factor when you are watching a live stream or any broadcast. Without stable wi-fi connectivity, your service will slow down and YouTube TV will keep buffering on smart TV. 
3. Outdated App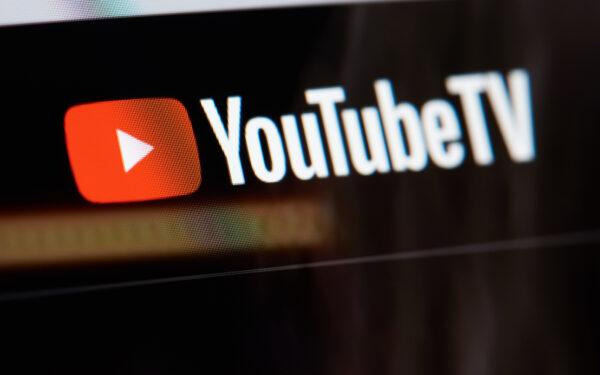 If you have an old YouTube TV subscription and have not updated it for a while, there are maximum chances of its buffering. To clear the caches and fix the bugs, it is crucial to keep your app up to date with the latest Google upgrades. 
4. Cache Data
While you are using the app on a daily basis and spending your luxury time on it, plenty of cache data is stored which causes freezing. The best way to avoid this is to keep clearing all cache data so your YouTube TV does not crash. 
5. TV Issues
Whether you are using YouTube TV on mobile, laptop, or any OS version, you have to check if there is any problem with the device or TV. If yes, then it is a wise idea to upgrade your OS version and use a new compatible device.
6. High-Resolution Videos
Everyone wants to watch their favorite show in full resolution and highest quality. However, it can cause YouTube TV buffering problems. Hence, it is recommended to watch the video in the standard resolution with a super-fast internet connection. 
7. Multiple Users
As YouTube TV gives the facility to share the subscription with family and friends, multiple accounts using it at the same time can cause buffering issues. Therefore, you should make sure that multiple devices do not connect simultaneously. 
8. Incompatible TV/App or Browser Issues
To keep up with the latest updates and live streaming, it is important to use a compatible device for YouTube TV. Using a well-supported and compatible server can highly reduce the YouTube TV buffering problem. 
Part 2. 6 Ways to Fix YouTube TV Buffering Issue 
To keep up with the latest updates and live streaming, it is important to use a compatible device for YouTube TV. Using a well-supported and compatible server can highly reduce the YouTube TV buffering problem. 
1. Restart your Browser & Devices
Many buffering issues are solved just by restarting your PC, web browser, or app. To restart, just press the power button for 30 seconds on your laptop. If you're using it on mobile, simply hold the side button or swipe up. 
2. Close & Reopen the YouTube TV App
If your YouTube TV is constantly buffering, exit the app, reload it, clear the cache, and then start watching the videos. Sometimes exiting the app and re-opening it can highly solve the buffering problem. 
3. Check for an App or Device Updates
Always ensure that you have the latest system update to use the YouTube TV app. If you are using the outdated version, uninstall it now and again install the newer version so you don't face any lagging issues. 
4. Check your Internet Connection
For a better watch experience, you should have a stable internet connection. Mostly YouTube TV runs efficiently on an internet speed of more than 3Mbps. Hence, you should have this data speed to reduce YouTube TV buffering issues. 
5. Change the Video Resolution
A super HD or high-quality video resolution can highly impact the speed and working of your YouTube TV app. Thus, it is recommended to downgrade your video resolution to at least 480 p or 360 p to avoid buffering. 
6. Check on your Location Permissions
One of the most common reasons for YouTube TV always buffering is you have not provided access to your location. Make sure to enable location services and give permission to the YouTube TV app for a better live experience. 
Part 3. Why My YouTube TV Still Keeps Buffering and How to Fix it?
Have you tried all the possible solutions but still your YouTube TV keeps buffering? Relax, we have got you covered. Out of all the users, more than average use it on their mobile devices and hence find it difficult to process the video resolution which leads to buffering on YouTube TV. 
Therefore, the best solution to solve this buffering problem is by installing a video converter. To download high-quality YouTube TV videos, the HitPaw Video Converter is most recommended in the market. The reason lies in its high-speed video processing and ability to edit videos completely.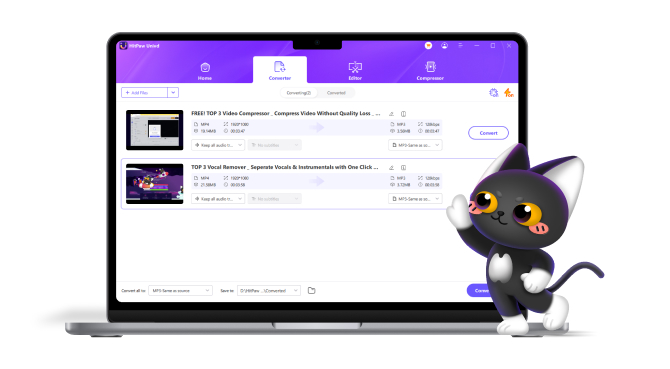 Features of HitPaw Video Converter
Simple to download iTunes, Apple Music, YouTube playlists and videos from more than 10,000 sites such as YouTube, Instagram, TikTok, Facebook and etc.
Its 90 times faster than any other video downloader when downloading YouTube Videos
It can convert more than 1000 audio and video files
Has built-in batch video processing features of cutting, merging the downloaded YouTube Videos
The video-editing feature level up its functionalities
Equipped with audio, and video processing technology
How to Download YouTube TV Videos with HitPaw Video Converter?
You might be wondering how you can download YouTube TV videos with the help of the HitPaw Video Converter. Don't worry. It is super easy and does not require any technical knowledge. All you have to do is install the HitPaw Video Converter and follow the below-mentioned steps:
Step 01 From your device, download the HitPaw Video Converter and launch the software on your screen. 
Step 02 Now, choose the video you want to download and copy the link to your clipboard.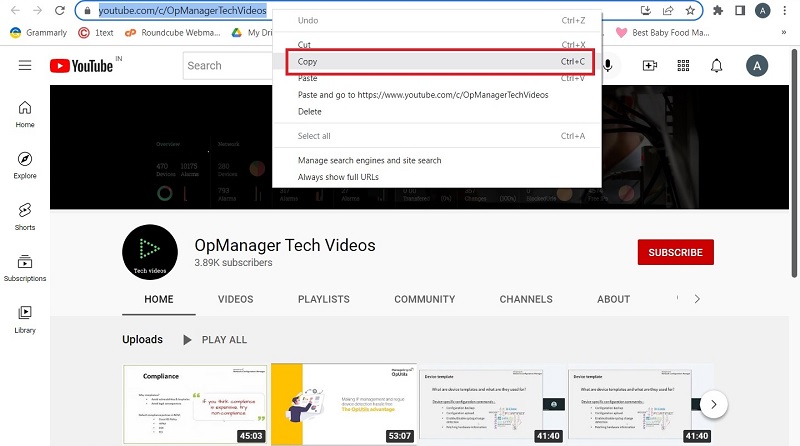 Step 03 Paste the desired video link in the dialogue box. The HitPaw Video Converter will analyze the link type. Select your preferred file type and other video details. 
Step 04 Finally, you are all set to download your favorite video from the YouTube TV app. Click on the download button and it will start downloading.  
Part 4. FAQs about YouTube TV Buffering
1. What is the Difference Between YouTube and YouTube TV?
Aligned with YouTube's interface, YouTube TV is a movie-streaming service that allows users to watch live broadcasts and tv shows on demand. You can use it on your smartphone, tablet, TV, or on PC. Moreover, YouTube TV is a paid membership for those who want to enjoy unlimited live sessions and shows without the fear of storage limits. 
On the other hand, YouTube is a completely free search engine that allows people to watch every kind of video on a daily basis. You can share or leave feedback on the videos you watch and can interact freely with the audience. With more than one billion users, YouTube is the most used video-sharing platform than any other online site. 
2. How to Fix YouTube TV Buffering on Firestick?
If you are using YouTube TV on Firestick and still facing YouTube TV buffering issues, here are the seven easy ways that can help you out. 
Close the YouTube TV app and start it again.
Clear cache and turn off background processing.
Restart your Fire Stick. 
Keep your YouTube TV and Firestick up to date.
Make a stable and secure internet connection.
Installing a VPN can also help in solving buffering issues.
Do a FireStick factory reset.
Part 5. Conclusion 
YouTube TV buffering issues are very common and can be solved easily with the help of some tools and strategies. Although there are multiple options to fix this issue, the best one is to use the HitPaw Video Converter as it is super-efficient and compatible with all devices.