How to Convert Video to TikTok Format without Watermark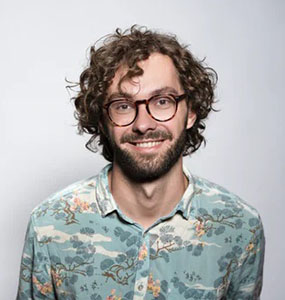 Though TikTok features a built-in download button that allows users to save videos to their phone. The TikTok logo flashes in the upper left corner or lower right corner of the downloaded video, however. The TikTok logo is disliked by some. As a result, they may ask if there is a way to get TikTok videos without the watermark. Here is where the TikTok mp4 converter comes in the picture. In this article, we'll show you how to convert TikTok videos without the watermark using mobile apps and web resources.
Part 1: What Video Format Works for TikTok
If you want to upload a perfect video on tiktok to attract more people to watch it, you have to have some knowledge about the requirements of tiktok videos, such as the requirement of video format for TikTok. The following are the details about Tik Tok video format:
1

MP4 and MOV are the video formats used by TikTok.

2

TikTok's commercial video formats are.AVI and.GIF.

3

The maximum length of a TikTok video is 60 seconds. TikTok's video duration limit has been raised from 60 seconds to 3 minutes.

4

The dimensions and resolution of TikTok videos are 1080x1920.

5

The maximum file size for TikTok is 287.6 MB for iOS and 72 MB for Android. The maximum size for advertising is 500 MB.

6

Orientation: TikTok videos are optimised for mobile viewing. On TikTok, vertical videos work best, but horizontal films are also acceptable.

7

9:16 aspect ratio is the ratio but it is also possible to use a 1:1 aspect ratio, but it won't be full-screen.
Part 2: Top 3 TikTok MP4 Converter to Convert Video Format
What if your video format is not MP4? At this time you need a Tik Tok video converter. We will present 3 excellent video converter software below.
2.1 HitPaw Video Converter
A software that converts video files of any format for free.HitPaw Video Converter and editor both online and offline that allows you to change the format and edit your video. While using this app, you won't get any limitations any watermarks or ads. Most impoirtantly, It provides thousands of video formats which can definitely helps you get video in TikTok format. Besides, it is very simple to operate , It is a video editor that doesn't require the usage of trained professionals. To accomplish all of the functions, it's as easy as 1-2-3. It provides the highest level of security without any charge as an online video converter that lets you change the format of your video and edit it.
To ensure that your submitted file can only be read and altered by you, we use a 100 percent secure connection. One-Stop Video and Audio Converter for Different Devices
It can convert video to MP4, MOV, MKV, M4V, and 1000+ other formats. Video to audio conversion is no longer a problem with HitPaw Video Converter. Do not worry if you don't know what formats your devices support; HitPaw Video Converter can help you figure it out.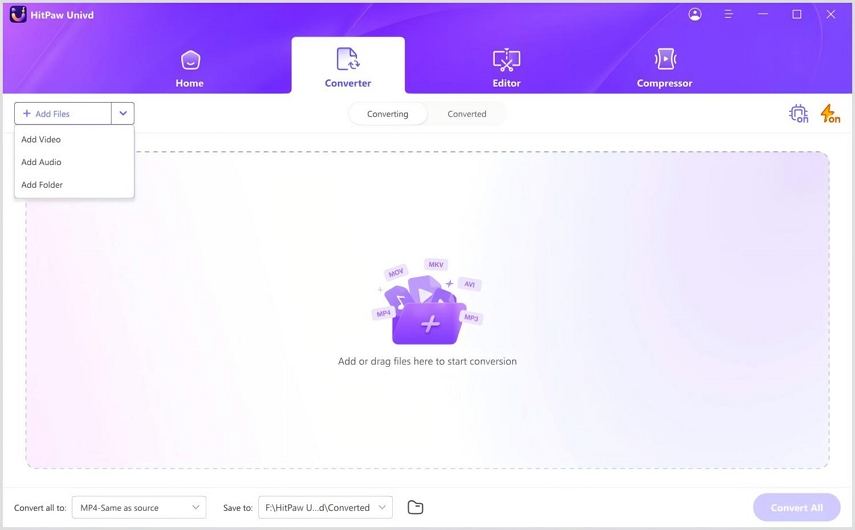 Pros of HitPaw Video Converter:
Easy-to-use design.
User-friendly interface.
Provides thousands of video and audio format.
Convert video or audio in bulk.
Works well on many device, such as PC, iPhone and Android.
Cons of HitPaw Video Converter:
× No batch processing mode now.
But HitPaw features regular updates, so users can have more new features when using its apps. So the feature of batch processing mode may come soon. If you are interested in its various formats and features, you can also read this article for more information.
2.2 Movavi Video Converter
Are you looking for a good free video converter? Movavi has released a new PC converting app that has many of the features of a premium programme but is completely free. Download the free Tiktok video converter for Windows and begin converting any file to a different format in no time.
Pros of Movavi Video Converter:
Movavi is a powerful app that provides many features, and here we list some of them.
This application can effortlessly convert any file to a format that your phone, tablet, or television can understand.
They offer exactly what you're looking for: a free programme with a UI that's simple to use.
No quality loss while lowering your file size.
Powerful batch conversion feature.
Cons of Movavi Video Converter:
× Clumsy interface.
× Needs $39.95 per year.
× Lack of many basic functions.
× Donwloading videos online is not available.
2.3 WinX Video Converter
WinX Video Converter can convert almost any video, including 4K/HD HEVC recordings from GoPro/DJI/DSLR cameras, YouTube clips, and DVD/Blu-ray rips. It can convert video to 200+ formats, including AVI, WMV, M2TS, MKV to MP4, HEVC to H.264/MPEG-4, and tweak 4K or high frame rate video parameters flexibly for trouble-free playback or uploading, and convert video to 200+ formats, including AVI, WMV, M2TS, MKV to MP4, HEVC to H.264/MPEG-4 to fit all screens. There are no third-party plugins required!
Pros of WinX Video Converter:
The rapid video converter uses a Super Transcoding Engine and a Multi-core CPU to give a 20x real-time speed increase.
The High-Quality Engine can improve image quality and make everything appear to be crisper.
Cons of WinX Video Converter:
× Not user-friendly interface.
× Cost more time to convert a longer video than others.
× Provides limited features.
Part 3: How to Convert TikTok Video to MP4 for Free without Downloading
SssTikTok is a high-quality TikTok downloader that allows users to convert TikTok videos to MP3 or MP4 format by just pasting the URL. It's completely free and doesn't contain any of those irritating advertisements. This web software can also easily download videos from LinkedIn and Twitter, in addition to TikTok. Yes, the website is available in a variety of languages. It is one of the best tiktok converter to mp4.
Pros of SssTikTok:
Free to download videos without any watermark.
No need to log in before converting.
No need to worry about the safety problem of download.
Cons of SssTikTok:
× A web-based online TikTok video converter.
× Only used to download TikTok videos in Safari.
× May have some potential risks.
× Make your TikTok videos with lower quality.
Part 4: How to Convert TikTok to MP4 with Video Editor without Watermark
HitPaw Edimakor is a powerful video edit that can produce high-quality MP4 videos. You can cost little to use all of its features without being bothered by a watermark.
Features of HitPaw Edimakor:
HitPaw Edimakor features a lot, and now, let's have a brief look at some of them.
Allows to edit videos in various formats and export video in MP4 format.
Provides all basic editing functions, which can perfect your TikTok videos.
Quite easy to nevigate interface.
Does many edits on videos with simple clicks.
How to Convert Video for TikTok in HitPaw Edimakor:
In HitPaw Edimakor, all edits on videos can be easy. Here are the steps to get your TikTok video in MP4 format using HitPaw Edimakor.
Part 5: Which Solution is the Best
| | HitPaw Video Converter | HitPaw Edimakor | Movavi Video Converter | WinX Video Converter | Ssstiktok |
| --- | --- | --- | --- | --- | --- |
| Compatibility with device | iOS, Android, Google, etc. | PC | PC, Mac | PC | iOS, Android |
| Without watermark | Yes | Yes | Yes | Yes | Yes |
| No quality loss | Yes | Yes | Yes | Yes | No |
| Price | Free | Not free | Not free | Not free | Free |
| Fast convertion | Fast | Pretty fast | Medium | Fast | Slow |
As you can see in the above table, if you want to get all the features which app you should refer to, I think you know the answer by looking at the above data. Wondering how to format videos for TikTok that can add quality to your account? Go for Hit Paw video editor to make awesome videos without any editing issues.
Conclusion
You can now save Instagram/TikTok videos without the watermark in a variety of ways. This opens up a lot of opportunities for you. You can share the videos whenever you want and keep your social media presence up to date. So, pick your favourite videos and repost your favourite content with ease. If you want to edit TikTok video easily and convert tiktok to mp4 without watermark, try HitPaw Edimakor.