How to Enjoy and Edit TikTok Videos Online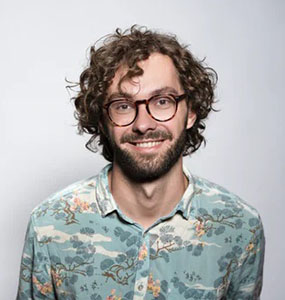 TikTok is a video editing app that provides short video clips with good manipulating tools and make your video look good. To give your videos a professional look, video editing is most preferred. So if you are interested in getting your videos edited without watermark , we are here to help you out. Here, we'll provide you with best free online TikTok video editors. Keep calm and read the whole article to know more!
Part 1: Can I Watch TikTok Videos without Downloading Any App?
Do you want to watch TikTok videos online but you are out of your storage and also don't want to waste your time in downloading the app and is searching for a shortcut, then you are at right place. There is no need of downloading the app to get amazed with the videos.
Official Website:
TikTok can be used online, so you can just simply go with their official website i.e. and you can enjoy any kind of video without any difficulty. Sign up your account in the official website of TikTok and you can enjoy all features of TikTok on your computer.
Social Media:
There are several social media apps that are widely used for communication and amusement purposes worldwide. Some of the apps like Instagram, YouTube, Facebook and TikTok have nowadays conquered the world. These are apps that provide a good quality content in form of videos. They are widely used by most content creators to show their content on a bigger platform. Just search TikTok on those social media, and you can watch interesting TikTok videos effortlessly.
Part 2: How to Download Video Online without Watermark ?
The simplest way to download a video without a watermark is to download it as a live image and convert it to video. TikTok videos can be easily download in TikTok, but those videos will be come with an annoying watermark. To download TikTok videos online without watermark, here we will introduce one method to you.
SnapTik is one of the best online TikTok video downloader which can be free to download TikTok videos online without any watermark. Just paste the link of the video, and click Download, and you will easily get you video on your computer.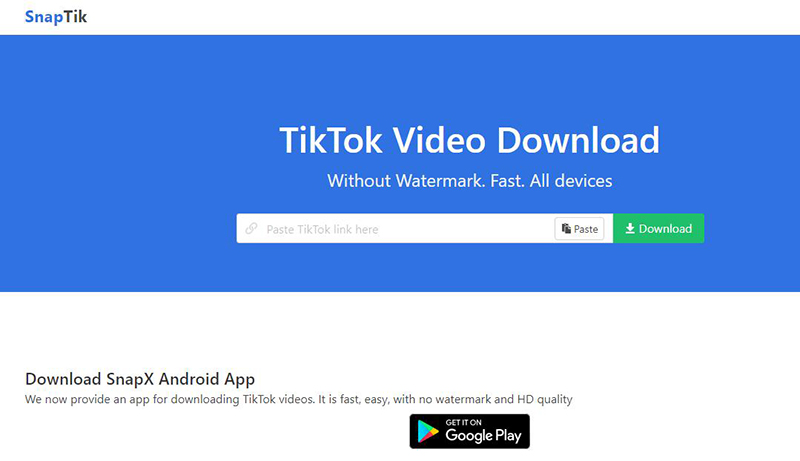 Part 3: Top Five Free Online Editing Tools to Edit Downloaded Videos
Video editing is important because it is the key to blending images and sounds to make us feel emotionally connected and sometimes truly there in the film we're watching. It's a safe assumption to say that video editing is among the most important jobs in the film industry. There are several apps that we can use to edit our videos online for free with simple and easy methods. Some of these apps and their details are as follows:
1. HitPaw Online Video Editor:
HitPaw Online Video Editor is most convenient editing app that allow it's users to edit their videos without any difficulty. It is easy to operate, specially for beginners this is very helpful to get their videos look professional. It is far away from lengthy procedures like downloading software and all. It has several features to amaze its users. For instance, it can remove watermark and also can convert videos to gifs.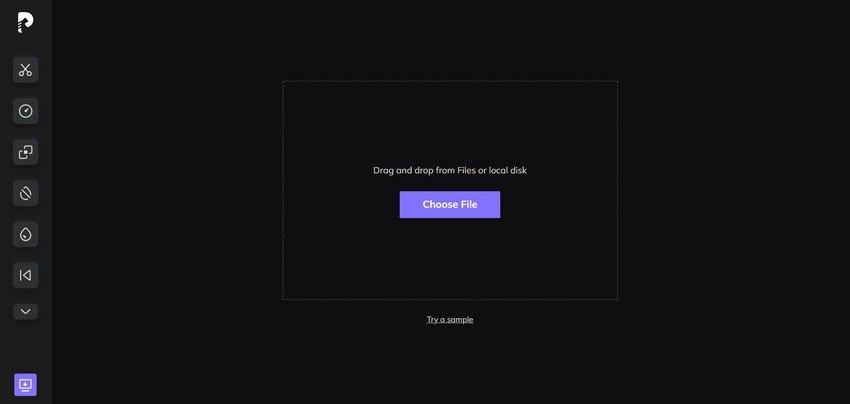 2. Clipchamp:
Clipchamp is an online video editor designed to make video creation easier for everyone, even for those who have no experience. It allows you to combine your videos, photos, and audio files, and add text and effects, and save the finished video to your computer. You can also add stock videos , music or audio effects. Just sign up for a free account on the homepage and start editing your videos right away.
In Clipchamp, all video creation steps are completed locally on your computer. Assets such as images, pictures and sound are accessible directly to your hard drive and can be used almost immediately, bypassing the time-consuming process of loading in the clouds.
3. Clideo Video Editor:
Clideo video editor is a unique tool that comes with flexible set of editing features such as compressing, resizing, rotating etc. Images, Gifs, video files can easily be edited using clideo. It also has some other features like stop movement, speed ,zoom browsing etc. Everything can be done completely online and there is no need to download or install any app at all. All video files are always well protected with the premium security encryption that comes with it. Users can choose from a variety of formats, resolutions, and other features to create amazing videos instantly.
4. FlexClip:
It is a free TikTok video editor app that helps everyone edit TikTok video without watermark. With TikTok's rich online video editor, you can edit TikTok video in your browser without any hassle. Allows you to add text, do voice-over, add logos, transitions, filters, and more. In addition, Flex Clip offers rich free music, videos and photos, and templates. They are all free to use, and you can download your latest TikTok videos without watermark. Click the Start Now button to start editing the TikTok video now!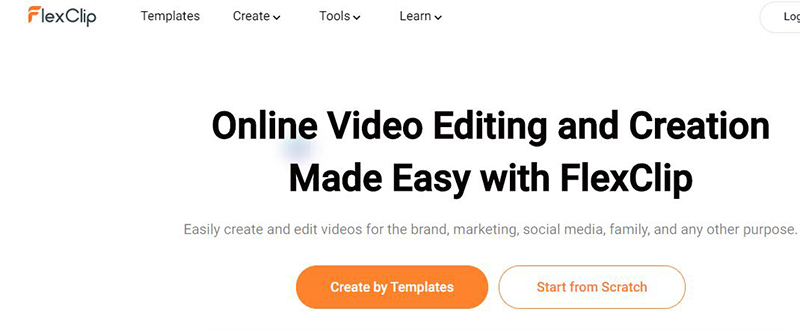 5. VEED:
It is the best piece of browser software that allows subtitles, editing, output / coding, and many other advanced features that other editors can compete with. The free version is amazing, but the Pro version is more than perfect. The level of quality allowed by VEED is amazing.
Part 4: How to Make Edit on TikTok Video Online Free?
Wandering to make a TikTok video and upload it but don't know how to get it done? Don't worry! We will guide you to the whole process from making to editing and then from editing to uploading. Here takes cutting video in HitPaw Online Video Editor as an example.
Step 01Head to the official website of HitPaw Online Video Editor, and click on Cut Video in the Popular tools.
Step 02Click Cut Videos Now, and upload your file.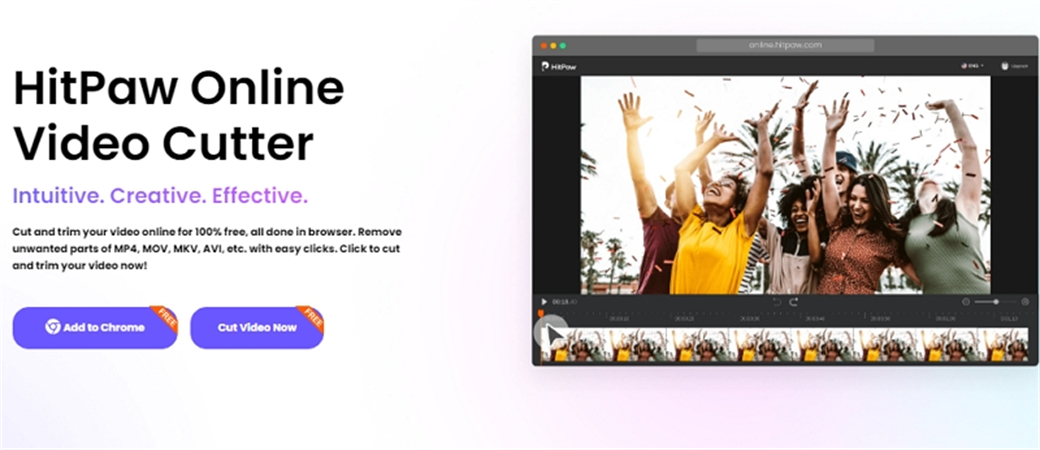 Step 03Slide the slider to choose the parts you want to cut, and finally click on the Save button if done.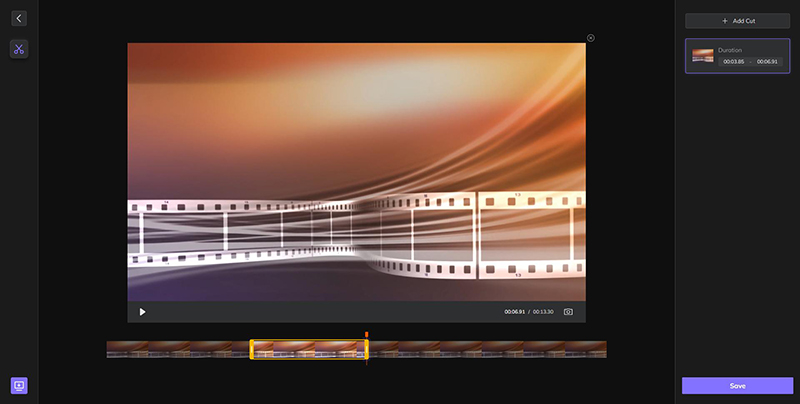 Note:
The size of your video should not larger than 20MB.
Extra Tip: An Easy-to-use But Powerful Video Editor - HitPaw Edimakor
In case you don't want to use mobile phone to edit your video, then we have another good option for you! Other than the mentioned method, if you want to edit your video in a more professional way then you can use HitPaw Edimakor. Upload your video on the browser to edit. Then cut your video to your required length. Adjust brightness and transparency effects. Add music and here you are done with your video. Upload and enjoy!
You can edit your video on big screen like desktop and computer as well. HitPaw Edimakor will be best option for you in this case. So get your PCs ready and open HitPaw Edimakor and here you go ! Get your video edited easily.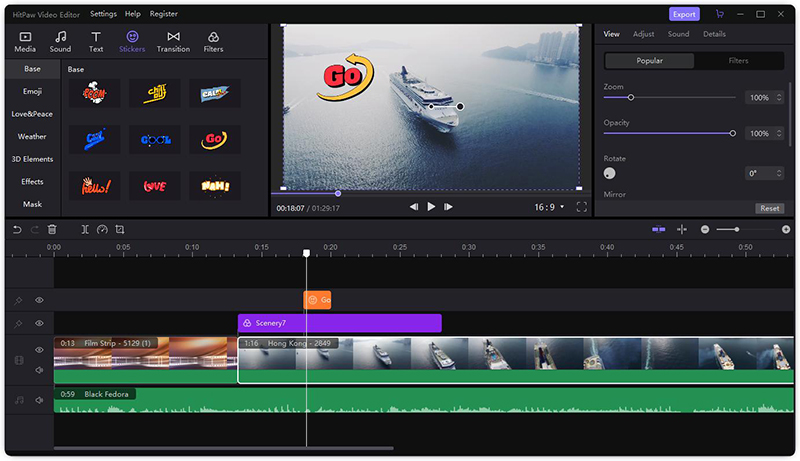 HitPaw Edimakor features a lot, and we will list some of its features here.
Provides almost all video editing functions.
Extremely easy to use, perfect for both beginners and professionals.
Edits videos, audios and images easily.
Allows users to add text, music, stickers, transitions and filters to the video.
Extract or mute audio
Conclusion
From above discussion, we have introduced the ways of enjoying and downloading TikTok videos online. We can also conclude that there are several online editing tools that are very helpful to make our downloaded TikTok videos look amazing. They are are very helpful and convenient to use. It is up to you which one do you prefer most. The recommended one is HitPaw Edimakor as it is simple to use and also has great features. Hope you enjoyed reading it!