How to Crop A Video on iPhone Effectively 2023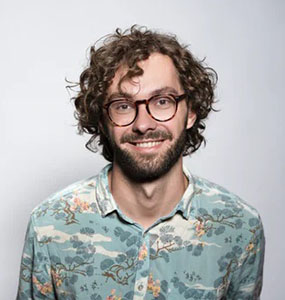 Joshua Hill
Have you captured just the perfect videos on your iPhone that only require a bit cropping to resize the footage as your needs? Read on and find out the best ways on how to crop videos on iPhone effectively.
One question that pops up in the minds of many iPhone users is can you crop a video on iPhone? The answer is a big Yes. Gone are the days when cropping video on an iPhone was a tech-savvy feat.
Now, you have got a myriad of apps to adjust the size of your video according to your requirements, not to mention the built-in Photos app. We have rounded up the most competent iOS applications for cropping your videos without losing the quality.  
Part 1: Crop A Video on iPhone with Photos App
Photos App is the built-in feature of iPhone that stores your media files. Not many know that this app can crop a video as well as apply several effects on it. iPhone crop video using Photos App is a straightforward task and it won't take you more than a few seconds to achieve the purpose.
What's best is you don't need to install third-party app to crop a video.
Features of Photos App:
Crop a video.
Trim and rotate videos.
Apply effects.
Customize the slow motion.
Edit photos.
Text Guide of Photos App:
Here's how to crop a video wiht Photos App.
Open the Photos App and select the video you want to crop. Tap Edit.

Now, tap the "Crop" icon as shown in the figure.

Now, adjust the corner of the rectangular grid to crop the video. Hit Done when you're finished to save iOS crop video.
Limitations of Photos App:
This app has some major downsides including:
Limited editing features
No customizable video export option
Good only for very basic editing
Part 2: Crop Video on iPhone via iMovie
iMovie is another official iOS video editor that is available at the App Store for free. It is a full-featured editor offering a myriad of photo and video creating and editing tools to refine the videos as needed. If you have no idea whether iMovie is a good software or not, this iMovie Good for Video Editing can give you the right answer.
All it takes is a few taps to adjust the size and length of a video using iMovie. Follow the below steps to learn how to crop a video in iMovie:
Install iMovie on your iPhone. Launch it after installing.

Tap "Create New Project" > Movie, and import a video from your Photos app.

After the file is loaded, hit Create Movie to get started.

Tap on the timeline, a small magnifying will appear on the top-right corner. Tap it.

Now, use your two fingers to Zoom in or Zoom out the video as you want.  

When you're done editing, hit Done and tap the Export icon at the bottom of the screen to save it.
User-friendly interface.
Comes with built-in special effects and video enhancement features.
Easy to learn.
Supports few video outputs.
Lacks advanced editing.  
Limited export options.
Part 3: Cropping Video on iPhone through InShot Video Editor
Having 4.9 ratings and 100m+ downloads, InShot is probably the most popular iPhone Video Editor. You will find all basic editing features like cut, trim, crop, adjust, rotate, adjust speed, and so on. On top of that, you can add or remove the background music. Besides cropping, it can also easily help you solve the problem of how to cut a video on iPhone.
It entails an easy to navigate cropping process. All you need to do is To crop a video install and launch InShot Video Editor. Then. import the video and tap the Crop icon. Adjust the edges of the box to crop the video according to your requirements.  
Tons of exciting transitions, effects, and filters.  
No watermark.
Slideshow maker.
Add text and emoji.
Add motion to layers.
Not suitable for advanced editing.
No multi-track editing.
Part 4: Cropping Videos on iPhone by LumaFusion
LumaFusion is another top-ranked video editor for iOS users that expands the feature-list of iMovie. It gives you many more editing tools and features on a user-friendly interface to edit videos seamlessly.
If you're thinking of trying your hands at cropping videos on iPhone 11, try LumaFusion now. Here's how to crop a video on an iPhone using LumaFusion:
Install LumaFusion from the App Store.
Launch it and import a video from Photos App.

Hit on the Crop icon on the quick tab and adjust the rectangular box to adjust the video size.

Save your project finally.  
Advanced timeline.
Multitrack editing.
Create multilayer titles.
Create slow/fast motion videos.
Edit time-lapse clips.  
Large in size.
Paid service.
Unexpected bugs during editing.
Part 5: Highly Recommend: the Best Software for Cropping Videos on Desktop
We have learned 4 ways to crop video iPhone, but you can also try desktop apps in order to have a better experience of editing. If you want to crop videos on a desktop efficiently and without losing quality, then use HitPaw Edimakor. HitPaw editing capabilities goes far beyond simple cropping. It comes preloaded with all the basic and professional grade editing features that you expect from a premium video editor.
Unlike its competitors, HitPaw offers a simple and innovative interface, making it easy to explore its editing features without any tech-savvy procedure. With just a few clicks, you can create a better and completely new video. No wonder, beginners love to try this wonderful software and showcase their editing skills.  
Features of HitPaw Edimakor
Below are the stellar features of this powerful app
Crop videos with just one click.
Trim, rotate, zoom, mirror, and adjust the videos.
A huge library of video transitions and filters
Dozens of funny stickers.
Add cinematic titles or text of any sort.
Add background music.
Edit audios.
Text Guide of HitPaw Edimakor
HitPaw offers a straightforward procedure to crop a video. Check out yourself how to do that:
After installing HitPaw Edimakor, launch it on your computer.

On its Home interface, click on Drag & drop files here to import the videos. Then, drag and drop them to its timeline.

Now, hit the "Crop" icon above the timeline. On the pop-up window, either select a custom crop ratio or manually adjust the rectangular bar to crop your video.

Apply further editing actions if you want. Finally, hit on Export to save the output file.
Conclusion:
This article shows that there're tons of simple and easy to use apps for cropping a video on your iPhone. We have walked you through several top-ranked apps along with the detailed steps on of cropping a video on iPhone.
Choose the software that suits your needs and preferences. But as far as cropping videos on a desktop goes, we strongly recommend users to install HitPaw Edimakor and edit videos like a pro. In case you want to crop Instagram videos, this No Crop & Square for Instagram Tool is the right option for you.