Is iMovie Good for Video Editing? Find Solutions Here!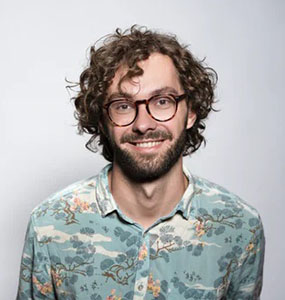 Joshua Hill
iMovie is Apple's offering of a video editor for Mac and iPhone users. It has been around for a while and has kept to a formula of simplicity and functionality. Apple has the idea of keeping functions at the minimum, if at all, and it carries unto iMovie as well. The article highlights how the video editor compares with other similar applications, as well as its functions.
What is iMovie?
iMovie is a video editor that runs on iOS and macOS devices. It originally started in 1999 as a bundled application in the 8th version of macOS. It came with Mac models that had FireWire enabled. Since 2017, iMovie has been available for download on iOS and macOS devices.
The application has editing features such as effects and filters. However, Apple intended iMovie to be a consumer product, as opposed to being a professional one. It is because they have another professional video editing software.
By implication, iMovie only has the basic video editing tools, and the interface isn't as professional-looking as the competition. It answers the question, "is iMovie good for editing?" notwithstanding, the several features that are in the application work smoothly, and it implements video functions without any errors.
What Can iMovie Do?
Some of the fundamental video editing tasks that iMovie can do are:
Video Effects
iMovie can apply several different video effects to a clip. It includes video cropping and stabilization, transition addition, and colour settings. The Video Editor also can edit multiple video clips simultaneously, as well as changing audio properties.
Trailer Creation
With the video editor, you can create movie trailers. It has several templates that you can use to stitch video clips into timelines. Each of the timelines has a storyboard pane that you can label, and they have the list of clip types you can out in them.
App Preview Creation
App developers on the Apple App Store can use iMovie video editor to make previews for their apps. It allows them to make a description of their app using videos, rather than images.
Importing/Exporting
iMovie has a version for iOS and macOS. It allows you to import and export video projects from one version to the other, for ease of operation. Additionally, if you have cause to want to move the project to other extensive Apple video editing applications, you can export it from iMovie.
Is iMovie Good for Editing?
Technically, yes. It is a good video editing application if you won't be doing some complex technical video editing. iMovie has some of the fundamental features that simply implement video editing features. The following are some of the reasons you can consider picking iMovie for video editing.
The interface is uncluttered
iMovie has a minimalist interface that puts the most fundamental elements in positions where you can easily find them. Once you open the application, you get two tabs that represent Media and Projects. On the left tab, you would find the option to start a new movie editing, or a trailer editing project.
You would also find conveniences such as dark mode support from the later versions of the application.
It supports newer hardware
The iMovie video editor is a proprietary Apple application. It means that you can only use the application on an Apple hardware (which is either a Mac or an iPhone). With the latest version of the software, it has features that make better use of newer hardware. For example, iMovie supports the touch bar on newer MacBooks.
Apple Intends it for Consumers
It explains why the video editing software is "plug-and-play," and requires very little technical know-how. For beginners asking the question "is iMovie good for editing on iPhones?", the application does sufficiently well. Also, there are no technical elements, since Apple surmised that you might need more professional software for it.
How to Use iMovie to Edit Video
The following are the step by step processes on how to edit video projects on iMovie.
Open the app to begin using it. The app is in the dock area of macOS and the applications folder of the iOS interface. If you cannot find the app there, you can download it all over again in the App Store.
Choose a Library within the iMovie application. You can pick a library from a past iMovie project or the "all events" from your Mac device to use.
Create a new movie by adding a video clip to the project timeline. From there, you can trim the clip and save the cut. You can also split the clip and combine them.
Save your projects after you're through. To save your iMovie projects when you finish, tap on the iMovie window and then Share to process the next step.
You would then choose the File, and then change the video information to your desires. Tap on next, and it takes you to the destination folder where you can save finally.
Export your projects when you are ready to leave the iMovie environment. Tap on the Share icon, which you can see at the top-right corner within the application.
Then, pick out the destination you to which you want to export, it could be YouTube, iTunes, or other social media outlets. You have finished editing a video.
How to Use HitPaw Edimakor to Trim Video
You can trim and crop videos with HitPaw Edimakor, enhance video effects with music, and add texts, stickers, transitions or filters to your videos. For a simple video this may be all you need. Following the step to start edit your video.
Install the software to your desktop first.

Open the application, and click the Drag & drop files here to import your files to the program.

Drag and drop your videos to the timeline.
Click on the video you want to trim, and put your mouse in your clips front or tail part. Slide the slider to trim your video successfully.
Click on the Export button if everything is done.
FAQs about iMovie
1. Is iMovie good for editing YouTube videos?
No. It works well if you are hoping to create a simple video. However, it doesn't hold up well for videos that have increased complexity. YouTube videos generally have a high technical requirement, and you can use other video editors.
2. Is iMovie good for beginners?
Yes. The layout and implementation of the application make it easy to access basic video editing elements. You can open the software and start using it with little or no technical know-how.
Conclusion
iMovie is a video editing app that is suitable for individuals who don't want to get into editing that is too technical. It is also a perfect option if you have invested in the Apple ecosystem, and need a simple video editor for app previews and movie trailers. You can also choose HitPaw Edimakor to trim your video with few clicks in seconds on your computer.