How Much RAM Do I Need to Edit 4K Video? Quick Answer Here!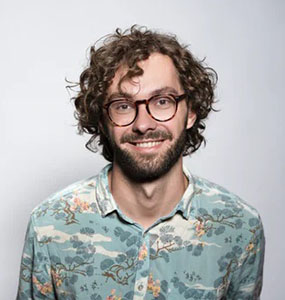 Joshua Hill
Are you looking for a new video editing desktop computer or a video editing laptop? Do you want to upgrade your current system to help you with video editing?
If yes, you need to make sure that your hardware is strong enough for the type of editing projects. RAM is one of the most significant hardware parts for your video editing needs.
Stay tuned and learn how much RAM do I need to edit 4k video?
What is RAM, and What is the Feature of It?
RAM (Random Access Memory) is a part of the computer's Main Memory, which is directly accessible by CPU. Your computer uses RAM to load data as it's much quicker than running the same data directly off of a hard drive.
Features of RAM are as follows:
RAM helps computers to load and write data quickly so that one can run applications more smoothly.
RAM is volatile, which implies that its contents are lost when the device is powered off.
There are two main types of RAM: static RAM and dynamic RAM.
What Does It Mean by the 4K Video?
4K video resolution is a high-definition (HD) video that has four times the resolution of 1080p HD video. A 4K video, also known as Ultra HD video, refers to a TV resolution of 3,840 x 2,160 pixels.
That's four times as many pixels than in a full HD TV, a total of about 8.3 million pixels. Having so many pixels means a higher pixel density. A 4K video is clearer, better, and sharper than a normal HD video.
How Much RAM Do I Need to Edit 4K Video?
While editing, a PC will utilize the RAM to put RAW documents and to get to them when required. Presently, the size of those RAW documents has a tremendous job. 720p video documents will, for the most part, take around 3MB of RAW records, while 4K will possess around 30MB.
Considering everything, you can see that editing high- quality video requires more RAM. Different RAM serves in editing different sized videos.
Here is a list of RAM amounts you will need to consider when editing a 4K video:
8GB - If you are editing 720-1080p documents, you will be happy with this measure of RAM. It isn't extraordinary. However, it can satisfy your needs. Here, editing 4K is beyond the realm of imagination. An 8GB RAM is insufficient to edit a 4K video.
16GB - If you need to edit 4K documents, this measure of RAM is adequate, however, not perfect either. You will have issues with foundation tasks that a PC utilizes; in this way, you should adjust your utilization and editing forms.
32GB - With this measure of RAM, you will have the option to edit a wide range of documents, including 4K. Right now, it is known to be the ideal RAM limit, which offers the most focal points you are going to require. More or less, you won't need more than 32GB of RAM for 4K editing.
What Else Will Affect the Speed to Edit 4K Video?
There are several other factors apart from RAM which can affect the editing speed of a 4K video. These factors include
Clock Speed: The clock speed (or clock rate) is stated in megahertz (MHz) or gigahertz (GHz), and refers to the speed at which the processor can execute instructions. The faster the clock, the more instructions the processor can complete per second.
Front Side Bus (FSB) Speed: The FSB is the interface between the processor and the system memory. As such, the FSB speed limits the rate at which data can get to the CPU, which in turn limits the rate at which the CPU can process that data. 
Screen size: Look for a monitor that offers a good compromise between screen size and portability with plenty of travel cases to choose from. This will help in speeding up the editing process.
Screen Resolution: If you're editing in 4K and you can swing the cost of a 4K or higher monitor, go for the higher resolution. It will make the editing process smoother.
Supported video resolutions: Use resolutions like DCI 4K (4096 x 2160), standard-def NTSC or PAL for legacy projects, and frame rates like 1080PsF 23.98/24 to speed up your editing.
The Better and Best System Setup Options for Editing 4K Video
There is a list of computers that can assist you in editing your 4K video. This list includes; Apple iMac Pro, Microsoft Surface Studio 2, Corsair One Pro i180, Apple Mac Pro (2019), and Lenovo Yoga A940. However, there are systems that are categorized as better and best for editing 4k video.
1. Better Base System
A better base system recommended is Intel Xeon processor E5 V3 family (1CPU- 12cores each), 32GB RAM, 1GB of video RAM, and 8 TB SSD RAID.  
Its typical base work stations include; Lenovo P900,* HP Z840,* Dell Precision* 7910, Boxx Apex* 4, Apple Mac* Pro.
This base system is adequate in editing 4K video, however, it is not considered the best.
1. Best Base System
The Alienware Area-51m has laid claims to being one of the best video editing computers out, thereby being able to transcode a 4K video to 1080p in 6 minutes.  
It has a space station aesthetic that is powered by an overclockable 9th Gen Core i9 desktop processor and the latest RTX 2080 GPU.
What Is the Best Video Editor for Editing 4K Video
When it comes to comprehensive features, easy-to-use deasign, HitPaw Edimakor is undoubtedly the best one. This all-inone video editor provides you with almost all video editing functions. You can easily crop, split, rotate, cut, zoom and mirror the video. What's more, adding text, music, stickers, transitions or filters can be easily done in it. Follow the simple steps below to create a compelling 4K video.
Download this software to your computer first.

Click Drag & drop files here to open your 4K video or just dra and drop your video to the main track.

Click the Filters option, and drag the filter you want to a new track.

Click on the Export button to save your video.
FAQ's about RAM for 4K Video Editing
Is 8GB RAM enough for 4k video editing?
An 8GB RAM is not enough for 4k video editing. 4k videos are very sharp and clear and contain over 8million pixels. An 8GB RAM cannot handle it. 8GB RAM is only enough for editing projects which are smaller than 1080p. Also, you may need to close all the other programs to free up some RAM to continue editing.
Do I need 32GB RAM for 4k video editing?
Yes, you need a 32GB RAM for 4k video editing. With this measure of RAM, you will have the option to edit a wide range of documents, including 4K. Right now, it is known to be the ideal RAM limit, which offers the most focal points you are going to require.
What is a more important RAM or processor?
Both RAM and processor are equally important. However, if you're working on a video, your RAM capacity will determine the maximum project size. RAM allows the computer to do more and the speed at which it can operate these 'more' processes depends on the speed of your processor.
Conclusion
To conclude, RAM is a crucial part of your computer. The range of your RAM is directly proportional to the speed and smoothness of your working process. So, if you are a video editor, you need to be very careful about your hardware, its capacity, and range.
In order to edit a 4K video, 32GB RAM works best. It is known to be the ideal RAM limit. It allows you to edit your document while also keeping your other background programs open.
To edit an attractive 4K video, HitPaw Edimakor stands apart. It helps you create an eye-catching 4K video with several clicks.