Can I Edit Video with Google Video Editor Online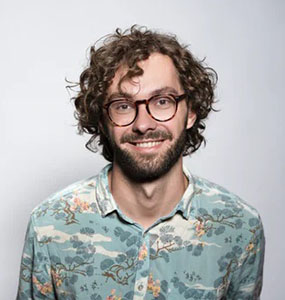 Joshua Hill
This article aims to provide everything you need to know about "Can I Edit Video with Google Video Editor Online?" Plus, it will discuss a professional desktop video editor for making stunning videos.
Gone are the days when editing and creating videos was a prerogative of professionals. Now, all you need is a computer and a good internet connection to create and polish your videos. The internet is awash with editing tools that help you edit video clips without going through tech-savvy procedure.
In the article, we are going to talk about the Google Chrome online video editor to showcase your editing skills and create customized results. Since online editors are basic in functionality, we will also walk you through a comprehensive video editing software for desktop. Read on and find out.
Part 1: Does Google Have a Free Video Editor
Yes, Google has an online video editor available to users. Recently, Google has partnered with MovieStudio Video Editor that acts as a  Google free video editor online for making, editing, and recording videos in a rather intuitive way.
Just as any online editor, users don't need to install any third-party tool on their computers and instead, start editing videos directly. Movie Studio has over 1 million installs with satisfactory ratings and can act as a go-to editor for basic-grade editing. As expected, this tool is compatible with all Google products including Google Sheets, Google Calendar, Google Slides, Google Forms, and so on.
This program is more common among beginners due to its simple and clean interface. Here are its highlighted features:
Features of Google Online Editor  
Edit videos quickly.
Add background music and images to videos.
Mix videos.
Add text and titles to video clips.
Record video and audio.
Supports MP4 and WEBM video formats.
Available for free.
Downsides of Google Editor
Very limited editing features.
Video quality is compromised.
Uploading videos is a slow process.
Not suitable for advanced editing.
Supports limited audio and video formats.  
Part 2: How to Edit videos on Google Online
Using Movie Studio to video edit Google is a straightforward task and even non-technical users don't face any issue. Just like any online tool, you don't need to install any tool on your computer. All you need is an active internet connection to start editing.   
Text Guide of Movie Studio
Movie Studio offers just a couple of basic yet useful editing features. Here's how you use this application:  
First of all, head to Movie Studio on your web browser. (Wait for 20 seconds or so for the website to process your request.)

Now, hit on "Media" > Choose File, and select a video from your computer that you want to edit.

Then, drag and drop the video in the timeline.

Now, you can edit the clip as needed. Extend or shorten the video time (trim) or add text or images to it.

When you're done editing, hot on the download icon at the bottom-right screen to save the project.  
MovieStudio is a good option of Google video editor online free, as it can add photos and texts to your video or adjust its length, but it doesn't go beyond that. Also, it takes too long to upload a video and download the edited one. Thus, users have to rely on professional editing software for creating videos efficiently.   
Part 3: Want to Create Effectively? Use HitPaw Edimakor Desktop
When it comes to the best editing software for desktop, HitPaw Edimakor stands apart. This software makes editing task much easier and fun oriented with its appealing and user-friendly interface.
Unlike its competitors, HitPaw Edimakor doesn't bombard you with unnecessary options and instead, display all the editing tools in an intuitive way to ensure ease of use. You can remove unwanted clip, adjust the speed, and crop, rotate, and resize a clip easily. Additionally, you can incorporate background music to make your video even more catchy.
Aside from basic editing features, HitPaw Edimakor acts as a video converter and allows you to change the format of a video clip to any other format without compromising the quality. With the number of stellar features it offers price, HitPaw Edimakor is your best bet for a comprehensive video editor at a user-friendly.
Features of HitPaw Edimakor
Below are the features that make HitPaw Edimakor an ideal editing software for both beginners and professionals.
Cut, crop, trim, rotate, resize, and merge videos.
Adjust a video's opacity as well as its background.    
Modify the speed of your clips.
Create picture in picture.
Hundreds of built-in transitions, filters, and stickers to enhance your video.
Add background music.
Add cinematic titles and text of any sort.
Delete or mute original audio.
Extract audio from video.  
Split audio, fade in and fade out audio.
Tons of editing options for your videos.
Pros of HitPaw Edimakor
Easy to install and use.
Offers a trial period.
Comes with an innovative and modern interface.
24/7 free tech support.
Text Guide of HitPaw Edimakor
Check out yourself how easy it is to "Trim" a video using HitPaw video editor:
Begin by installing HitPaw Edimakor from the official site or the Download button below. Launch it.

On its Home interface, hit on the "+" icon to import video file you want to crop.

Drag and drop it to the timeline. Now, you can perform any editing action on the video clip.

Select the video in timeline, and hit on the crop icon at the quick toolbar. Adjust the rectangular box to change the size of your video. Then, click on the OK button.

Finally, click on Export to save the edited video on your computer.
Conclusion:
Hopefully, you get all the relevant information about online video editor Google including its highlighted features and disadvantages as well as how to use it. Users rely on this tool to add text and photos to video clips but it doesn't offer any advanced editing features.  
Use HitPaw Edimakor to get all basic and professional editing features along with an intuitive interface. With this tool installed on your computer, editing videos is like walk in the park even for not-so-tech-savvy users.   
Feel free to ask any questions pertaining to HitPaw Edimakor.