How to Get and Add Stickers to Videos on TikTok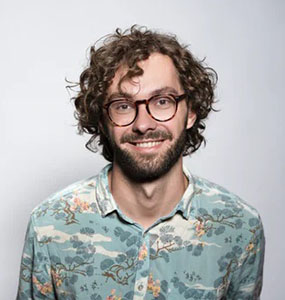 TikTok has already become one of the most popular entertainment platforms, having almost a billion active users. Adding stunning stickers is a great way to captivate your audience and get more reactions on your videos. But unfortunately, most content creators still don't know how to get stickers on TikTok. Given this, we are here with a detailed guide on everything you need to know about TikTok sticker. Additionally, this article will discuss a professional desktop tool that offers a huge library of TikTok stickers to users. Read on to find out how to do stickers on TikTok.
Part 1: What Kinds of Stickers Does TikTok Have
TikTok offers quite a handsome collection of stunning stickers that can make ordinary videos look great. Users can display their creativity by using the right stickers for their stories.
Here are six categories of stickers in TikTok:
1.1 TikTok Recommended Stickers
Most TikTok users put these stickers on their videos. This category includes some of the best TikTok stickers including time mentions, hashtags, poll, etc.

1.2 Decorative Stickers for TikTok
Expect a lot of hearts, stars, crowns, and other wonderful stickers to decorate your video and take it video to the next level.   
1.3 Text Stickers for TikTok
Just as its name indicates, this category includes tons of animated text emoji's that you can place on your video and adjust their size or/and duration. All you need to do is choose the relevant text emoji and rest assured, expect tons of extra reactions on your video.
1.4 Mood Stickers for TikTok
Are you feeling happy or sad or do you want to go out and have a blast! Display your feelings by selecting a relevant sticker and dragging it onto your video.
1.5 Lifestyle Stickers for TikTok
No matter if you are a sports fan or an avid foodie, or if you love to drink coffee and dress in stunning attire, this category will provide you a plenty of options to get a sticker that suits your lifestyle.  
1.6 Nature Stickers for TikTok
This category involves stunning stickers of flowers, animals, clouds, the sun, and other natural things. Depending on where you're shooting the video, choose a tik tok sticker that resonates with your theme to get maximum likes.
Part 2: Where Are the Stickers on TikTok
Any content creator can access TikTok stickers without any hassle. Remember that users can add stickers on their mobile app while editing the video as TikTok doesn't allow you to add stickers through its website.
If you wondering how to find stickers on TikTok, the answer is simple. Simply create a TikTok video or import a clip from your phone's gallery and the app will show a list of available stickers. Just as shown in the figure below, you have dozens of stickers to choose from including decorative, text, lifestyle, green screen, bumper stickers, and so on.   
With these categories, you can easily navigate to your favorite stickers and apply them with just a click.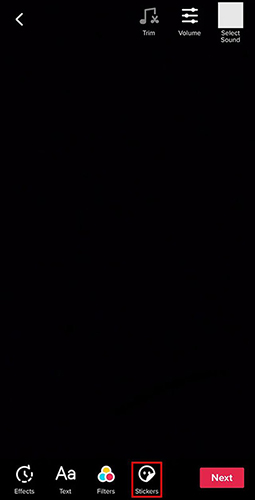 Part 3: How to Add Stickers to Videos on TikTok
The problem of how to use sticker on TikTok can be solved as simple as it can get even for the beginners. Just like other platforms, TikTok finding and using stickers on TikTok is just a few clicks away. However, the real test is choosing the right sticker that goes with your video.
Follow the below steps to use stickers on a TikTok video:
Step 01Launch the TikTok app on your smartphone.
Step 02Tap the "+" icon to record a new video or hit Upload. When recorded, tap the red checkmark to get started or hit Next if you want to import a video from your gallery.
Step 03Now, tap the Stickers option at the bottom of the screen. TikTok will display a huge library of in-built stickers.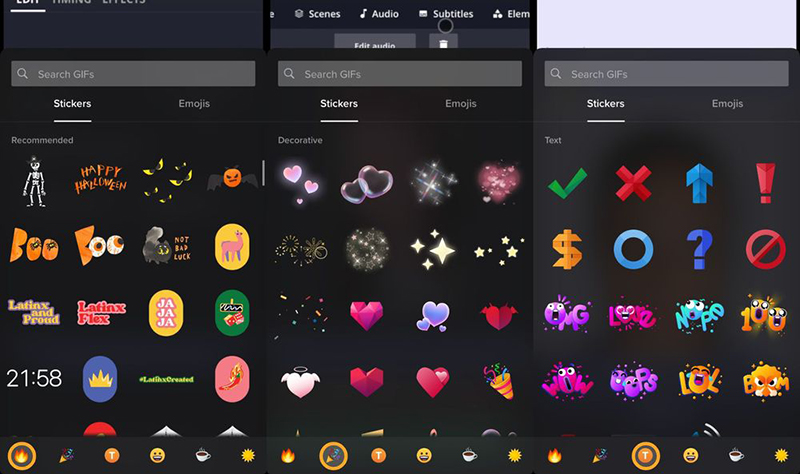 Step 04You'll see six categories at the bottom of the screen. Navigate through the categories and simply, click on any sticker to preview it.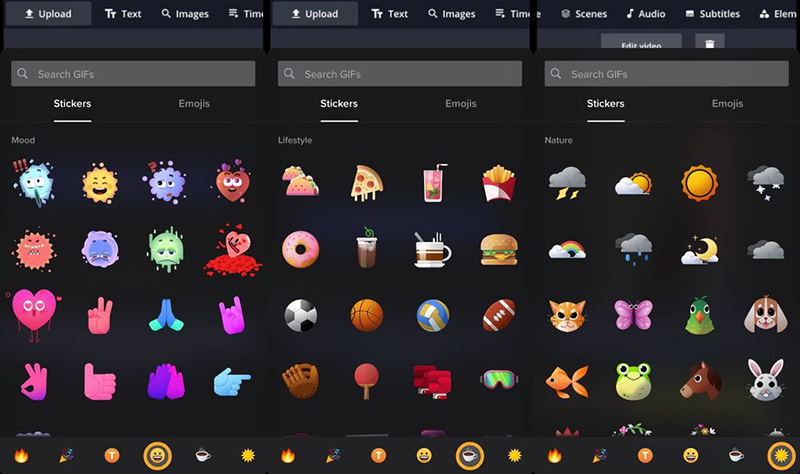 Step 05Now, adjust the position and size of the sticker as you want.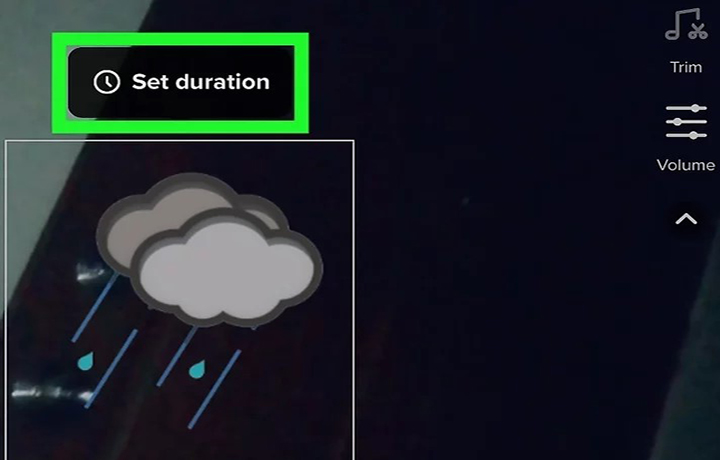 Step 06Finally, hit Next to upload your TikTok video with a sticker.
Hopefully, you won't feel any difficulty in how to do stickers on TikTok, no matter if you're an iPhone user or Android.
Part 4: Another Easy Way to Add Stickers to TikTok Videos
If you want the easiest way to add stickers to any TikTok video, then HitPaw Edimakor becomes your ideal companion. It comes preloaded with tons of in-built exciting stickers for TikTok that you can apply with just one click.
Aside from that, HitPaw is a complete video editor that can help you create a stunning video from scratch in just a few minutes. Thanks to its stellar features like precise timeline, multi-layer editing, advanced PIP mode, and tons of audio and image editing features, HitPaw is a go-to choice for both beginners and professionals.   
Features of HitPaw Edimakor:
Select from a wide array of stickers to add to your TikTok videos
Tons of aesthetic transitions, filters, and video effects
Precise timeline to edit specific points
All basic editing tools like cut, crop, zoom, rotate, change video speed, resize, mirror, and so on
Separate audio and video
Add texts of any sort as well as change background music
24/7 customer service
Text Guide of HitPaw Edimakor:
Here's how to add stickers on TikTok using this remarkable software:
Step 02Hit on the "+" icon to import the TikTok videos you want to edit. Drag and drop them to its timeline to get started.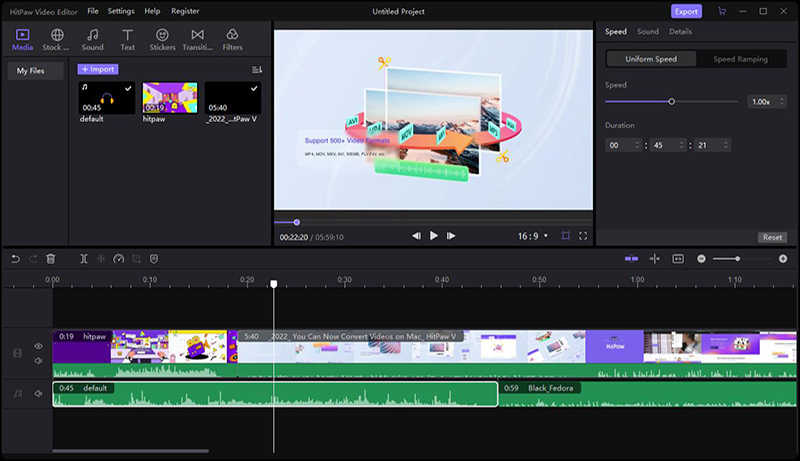 Step 03Now, hit "Stickers" on the top tab. The program will show tons of stickers on the screen. Just click on the sticker to preview it. Drag the sticker on to the video to apply it.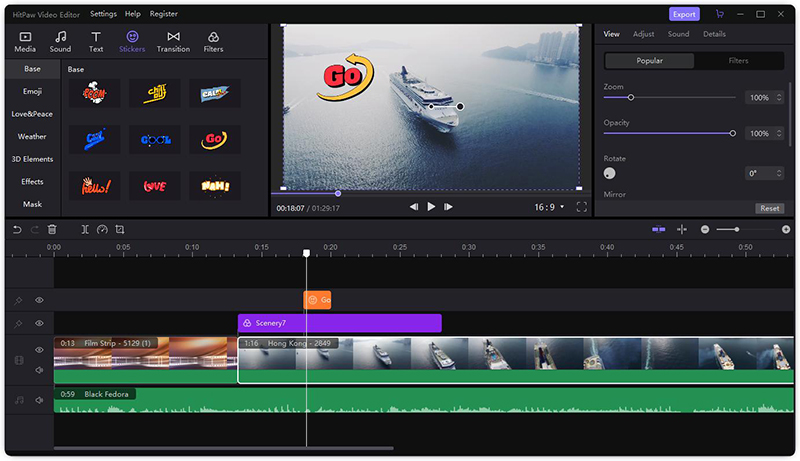 Step 04Use the two sliders on the timeline to adjust the duration of the sticker. You can also mirror the sticker as well as adjust its opacity as needed. Once you're done editing, click on Export to save the output file.
Conclusion
To sum up, this article shows that adding stickers to TikTok videos can make your videos look much more appealing to the audience. But not many users are content with in-built TikTok stickers due to limited options.    
That's where HitPaw Edimakor comes into play. This powerful software allows users to select from an array of aesthetic stickers and add them to their videos with just one click. Just go through step-by-step guide to learn how to put stickers on TikTok using HitPaw Edimakor. In case you still want to add transition effects to your TikTok videos on TikTok or HitPaw Edimakor, here is an article for you.