How to Use Green Screen on TikTok in 2023
As a savvy creator in the social media world, you know it's essential to stay up-to-date with the latest technology—especially if you're producing content for platforms like TikTok. If you're serious about branching out your creativity and leveraging the green screen to shoot high-quality videos for your followers, then this guide is perfect for you! I'll walk you through the basics of how to use green screen with TikTok in 2023.
From mastering effects settings on green screen software programs to embracing creative techniques while shooting on location, by the end of this blog post, you will know all the tricks and tips needed to take full advantage of the green screen when utilizing TikTok. So roll up those sleeves, and let's get started!
Part 1. What is TikTok Green Screen?
The green screen effect is excellent if you're looking for creative ways to enhance your TikTok videos! The TikTok green screen feature allows you to remove the background from any image or video and replace it with a new background.
This way, you can create immersive and eye-catching videos that take editing beyond just filters and music. It's easier nowadays to find an appropriate background, clip art, or even footage from other sources to achieve the perfect video. Be sure to experiment with different elements, like different backgrounds and footage, as this will help make your TikTok experience much more fun!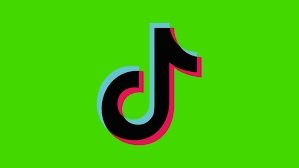 Part 2. How to Do Green Screen on TikTok
Have you seen those stunning videos with changing backgrounds on TikTok? Want to know how to make one? It is simple and fun! You can do it with just a few taps on your phone screen. Follow these steps on how to do a green screen on TikTok:
Step 1: Open TikTok and click on the "+" button at the bottom of the screen.

Step 2: Tap the Effects option and browse the Trending category to find the "Green Screen" effect. When you click on the green icon, the default virtual background will appear on your screen.

Step 3: You can also customize your virtual background. To do that, slide your finger above the Effects option and select an image from your phone's gallery.

Step 4: Once you have selected the desired background, hit the red button to start recording your video.
Step 5: After recording, you can edit and enhance your video, add text or sound, and post it on TikTok!
Now you know how to do a green screen on TikTok! Be creative and have fun with your videos. You can use any image you want to create your customized backgrounds. It's a great way to share your talent, showcase your creativity and get more views on your TikTok page. So go ahead and experiment with the Green Screen effect and share your creations with the world!
Part 3. How to Green Screen on TikTok with Multiple Pictures/Videos
Are you looking to step up your TikTok game and create some visually stunning videos with multiple backgrounds? Well, look no further because TikTok has now made it possible with their latest green screen effect modification! Let's dive into the steps on how to Green Screen on TikTok with Multiple Pictures/Videos:
Step 1: First things first, head over to the green screen option on TikTok and select a picture from your mobile phone that you'd like to use as a background.
Step 2: Once your background picture is selected, hit the recording button and release it for the following clip.

Step 3: Now it's time to open the effect toolkit and tap the Green Screen option again. This time, you can slide the pic thumbnail column to choose another picture that you'd like to use as a background. If you don't have any other images on your phone, don't worry! You can simply hit the "+" icon to browse through all the pictures on your smartphone.

Step 4: Now, for fun, you can record another clip with a different picture background by pressing the red button. The blue bars that appear above will tell you how many clips you've already shot, making it easier to keep track of your progress.
So, there you have it, folks! With just four simple steps, you can now create stunning videos on TikTok with multiple pictures or videos as your backgrounds. Feel free to get creative and experiment with different combinations of photos to make your videos stand out. Who knows, maybe you'll even become the next TikTok sensation!
Part 4. How to Fix When TikTok Green Screen Video Effect Not Working?
Using the green screen effect on TikTok can make your videos more creative and fun. However, sometimes the green screen effect may not work properly. This can be very frustrating, but don't worry! Try the following tips to fix the issue and get back to making amazing videos.
1. Restart TikTok App
One of the simplest ways to fix the green screen problem is by restarting the TikTok app. You can do this by closing the app and reopening it. This can help clear any temporary glitches or bugs that may be causing the issue.
2. Update TikTok App
If the problem persists, you can try updating your TikTok app to the latest version. This will ensure you have all the latest bug fixes and updates, which may solve the green screen issue.
3. Clear TikTok App Cache
Another way to fix the problem is by clearing the TikTok app cache. This will help remove any temporary files and data that may be causing the issue. You can do this by going to your phone's settings, selecting the TikTok app, and clearing the cache.
By following these simple steps, you can quickly fix the green screen video effect problem on TikTok and continue making amazing videos. So, don't let the issue discourage you from showing off your creativity and having fun on TikTok!
Part 5. Pro tips: How to Save TikTok without Watermark
TikTok allows saving videos to computer, but the official way to save TikTok videos will display a watermark. In this case, we can use a TikTok video downloader tool like HitPaw Video Downloader and Converter.
What Is HitPaw Video Converter?
HitPaw Video Converter is a one-stop solution to download, convert and edit videos. It supports to download videos from TikTok, YouTube, Bilibili and other 10000+ sites without watermark. The downloaded video can be converted to different formats and devices. Also, the built-in editor allows us to edit the videos for customized demands.
Apart from the must-have downloader, converter and editor, HitPaw Video Converter provides a varies of useful tools including AI vocal remover, noise remover, background remover and compressor, image editor, 2D to 3D converter, and so forth.
All features can be tested for free. Download HitPaw Video Converter free and download TikTok videos no watermark now.
Step-by-Step Guide: How to Save TikTok without Watermark using HitPaw Video Converter
Step 1: Launch HitPaw Video Converter
Download and install HitPaw Video Converter on your computer. After the installation is complete, open the software and choose the "Download" tab.
Step 2: Copy the Video URL
Go to TikTok and find the video you want to save without a watermark. Copy its URL by clicking the "Share" icon and selecting "Copy Link."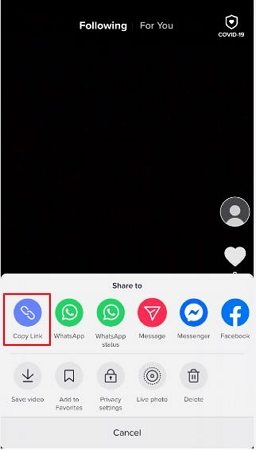 Step 3: Paste the URL and Analyze
Return to HitPaw Video Converter and click the "Paste URL" button. The link will automatically be pasted onto the interface and this program start analyzing the link.
Step 4. Choose Desired Format and Quality
After analysis, depending on the original video, here you can see different formats and qualities that the original video provides. Choose the desired format and quality, and click the Download button to start downloading TikTok videos without watermark.
Step 5: Downloading TikTok Video
The download process is fast. You can access to the downloaded video from the Downloaded tab.
In conclusion, using HitPaw Video Converter is a quick and easy way to save TikTok videos without any watermark. This program also supports batch downloads, so you can copy and paste multiple TiKTok video links to download quickly.
The Bottom Line
In conclusion, there is no doubt that the green screen is a valuable and exciting tool for editing your TikTok videos in 2023. It can be used to create a professional look for your online content that will attract more attention and engagement from viewers. With the step-by-step method outlined above, you should have no trouble adding unique elements to your videos with a green screen. Remember to use the HitPaw Video Converter as a final step to save your TikTok without watermark!
With this guide, you now have the tools to become an experienced green-screener on TikTok in this ever-changing digital landscape. So why don't you start creating captivating content with a green screen today? Showcase your creativity and film without any limits!