Best TikTok Photo Enhancers to Upscale Images Effectively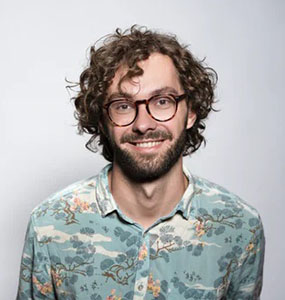 Want to become a TikTok celebrity rather quickly? All you need is a competent enhancer app to improve the quality of your TikTok photo and entertain your audience like never before. This article will walk you through several TikTok photo enhancer apps that anyone can use with ease.
Becoming a TikTok sensation quickly isn't easy no matter how good your content is because you are against millions of fierce competitors. But there's one thing you can do to stand out as the fan-favorite – use an app that makes pictures clear TikTok to give best content to your followers.
Given this, we are here with a curated list of TikTok photo enhancer tools that you should use to produce content that attracts millions of viewers worldwide.
Part 1: How to Make Blurry Pictures Clear on TikTok without Any App
Not many TikTok content creators know this but the app provides a built-in editing feature to clear a blurry picture without using any third-party tool. Even though the enhance filter TikTok you get is basic, but still powerful enough to clear the pictures you capture with TikTok.
However, the built-in editing features TikTok offers are not a perfect choice if you want to take your photo editing to the next level. That is why we will show the best third-party apps that equipped with advanced features to help you enhance whatever you share on TikTok.  
Part 2: 5 Best TikTok Photo Enhancer Software to Increase Image Quality
Below are 5 most sought-after photo enhancer apps available to users in 2021. Give them a read and find out which app is best for you.
2.1 HitPaw Photo AI
When it comes to the best and most expansive app that fixes blurry photos TikTok, HitPaw Photo AI stands apart. It offers a one-click process to enhance your TikTok photo and make it less blurry.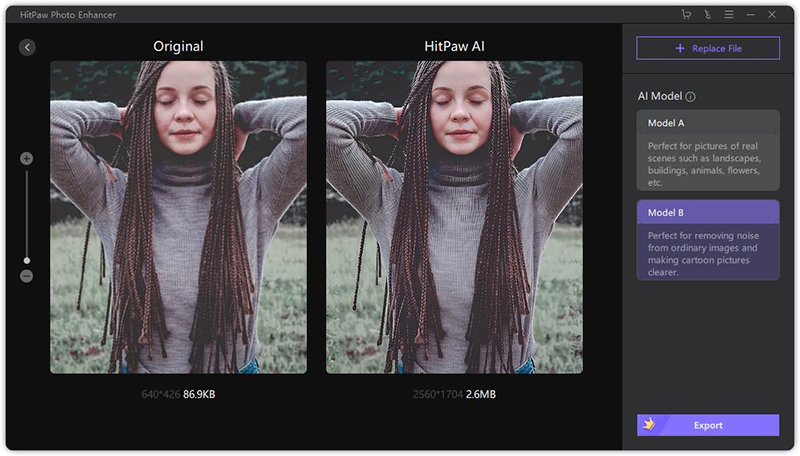 What makes it so popular is its powerful AI modes that upscales blurred or damaged photo quite remarkably. Using cutting-edge artificial intelligence, HitPaw Photo AI sharpens the old and vintage photos in just a few seconds. Its interface is so sleek and simple that even a 10-year old can easily install and use its features.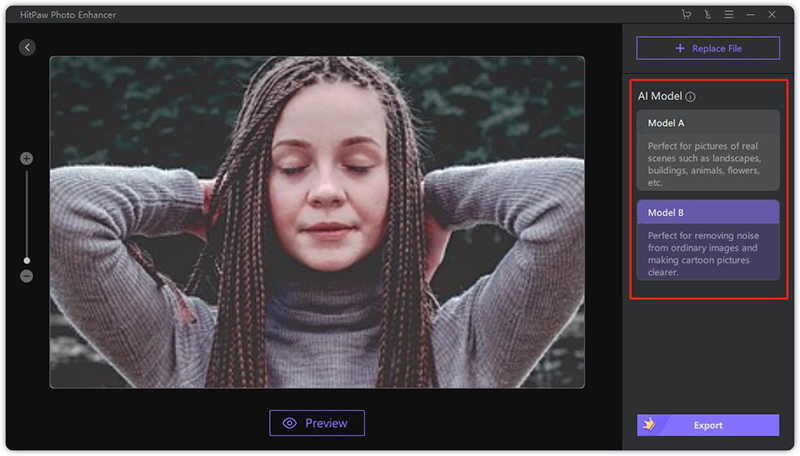 Features:
One-click auto-enhancement of TikTok photos
Upscales blurry, damaged, or old photo
Preview effect in real-time
Increase image size without compromising its quality
Provides 2 AI modes for enhancing portaits or landscape images
2.2 Remini Photo Enhancer App
Want a simple yet effective app that restores old photos TikTok? Install Remini Photo Enhancer and make blurry and old TikTok photos much clearer in a jiffy. It employs advanced AI technology to turn even the blurriest of pictures into HD images.
Additionally, you can compress, transform, edit, and apply tons of editing effects on TikTok photos effortlessly. But users may need some time to get used to its interface.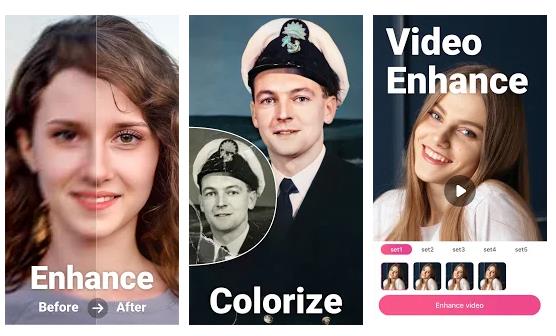 Features:
Transform grainy and old TikTok photos into high-quality images
Increase resolution of images
Sharpen and unblur out of focus pictures
2.3 Adobe Photoshop CC
Adobe Photoshop CC has been the market standard for professional-grade photo editing for quite some time now. Using this app, you can make TikTok photos clearer with just a few clicks. It comes loaded with many advanced editing tools including smart sharpen, brush smoke smoothing, and removing specific objects from the photo.
The huge popularity of this tool bodes well with professional editing tools it offers, providing limitless editing capabilities to pro users. However, Adobe Photoshop CC is far too expensive, $29.99/month, for basic use.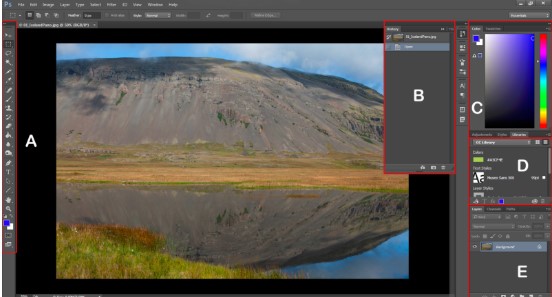 Features:
Enhance an image as well as repair flaws such as red eyes
Adjust color and filters
Add text
Drawing on images with a pen
2.4 GIMP
Looking for an open-source app that makes photos clear TikTok? Look no further as GIMP is a professional photo enhancer available for free to all users. It is a perfect alternative to premium software for high-end photo enhancement.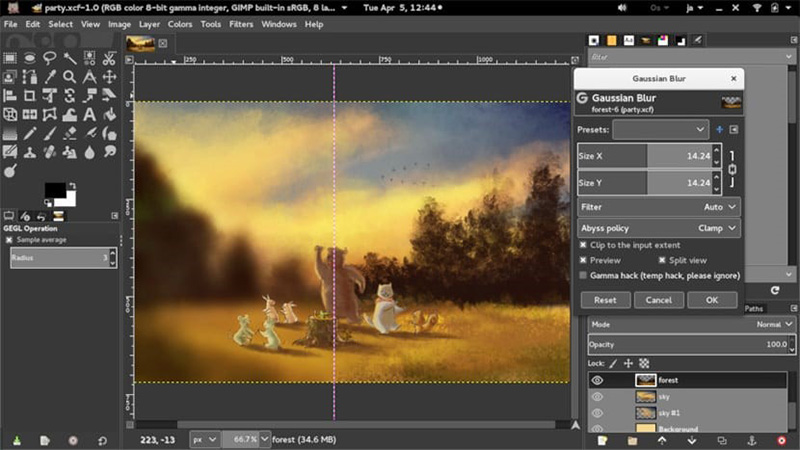 Features:
A range of image enhancing tools
Open-source with no ads
Built-in photo healing tools
Intuitive interface
2.5 Fotor
Another top-ranked app that makes blurry pictures clear TikTok. Don't get confused by its simple interface, it offers all the features that you need to enhance your TikTok photos. Aside from that, it also offers basic editing tools from preset effects to collage to make your photos more impressive.
However, it's not an ideal choice for users who want a professional-grade photo editor. Since Fotor is completely free, it is worth a try.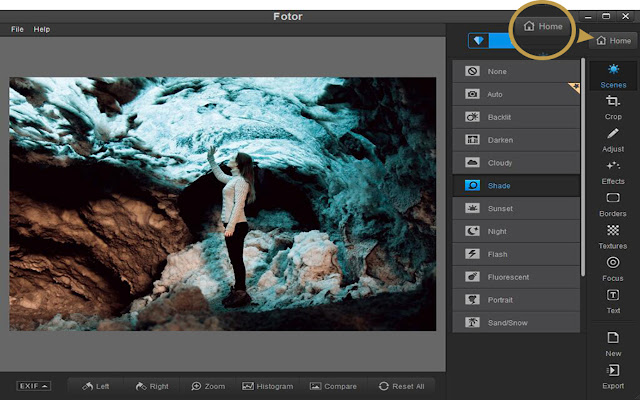 Features:
Upscale images easily
Provides a plenty of templates
Many photo editing effects
Sleek interface
Part 3: Best App to Increase TikTok Video Quality - HitPaw Edimakor
Videos are at the heart of TikTok content. Once you have made a stunning video, it's time to increase its quality using a professional editing software – HitPaw Edimakor. Aside from offering a huge library of aesthetic video filters, transitions, stickers, and effects, it also allows you to export the video in 720p, 1080p, 2560*1440 or 3840*2160 resolution.
With just a few clicks, you can transform an ordinary-quality video into HD to give the appealing graphics to your followers.
3.1 The Features of HitPaw Edimakor
The below impeccable features make HitPaw the best TikTok video editor:  
1

All basic editing tools including cut, crop, adjust, mirror, zoom, and so on

2

Export videos in higher resolution

3

Tons of amazing video filters, transitions, and effects

4

A precise timeline to ensure exact position of video effects

5

Multilayer video editing

6

Add background music

7

Separate audio and video

8

Add cinematic titles and text of any sort
3.2 How to Increase TikTok Video Quality Using HitPaw Edimakor
Check out yourself how to make TikTok videos higher quality using to HitPaw Edimakor.
Step 01Click the below button to download safely. Once downloaded, install HitPaw on your computer. Launch it.
Step 02On its main interface, click on "+" to import your TikTok videos and drop and drag them into the timeline.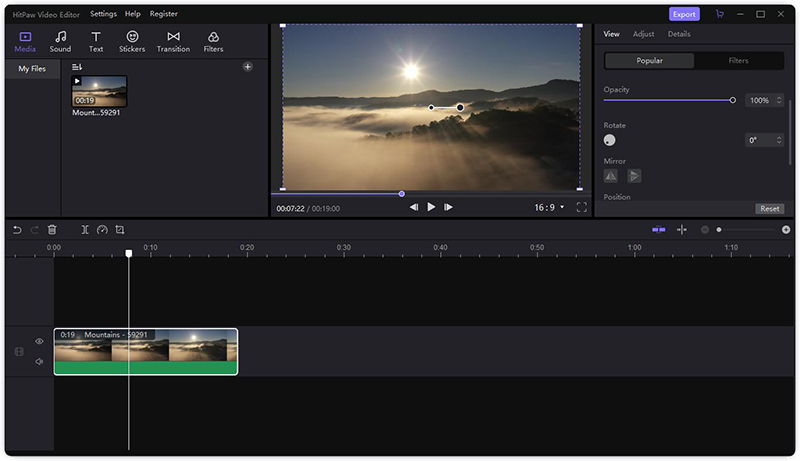 Step 03Here, you can apply any editing effect you want, such as adding text, filters and transition, and so on. When you're done, simply hit on Export. On the pop-up window, click on Resolution and select the highest resolution to improve the video quality.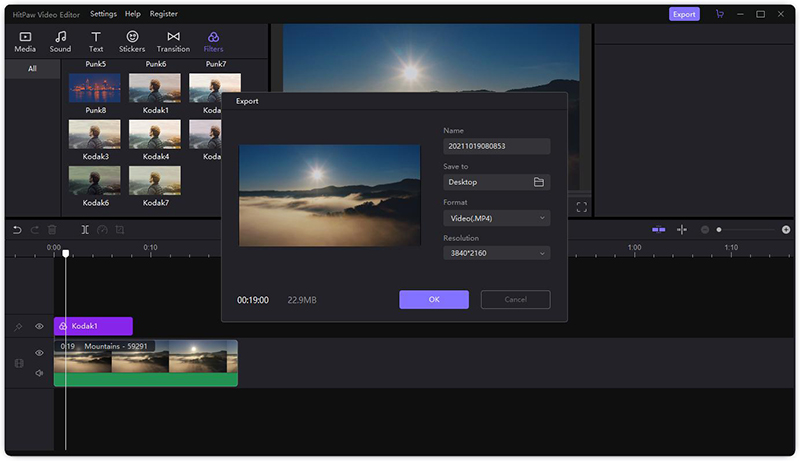 That's how to get better camera quality on TikTok using HitPaw Edimakor. Just 3 steps required to get ideal videos of higher quality.
Conclusion
To sum up, this article has outlined several tools along with their features to enhance your TikTok photos. Depending on your requirements, choose any software you want but as far as our recommendation goes, HitPaw Photo AI is the best app that makes photos clearer TikTok. It's easy to use and cost-friendly.
Plus, install HitPaw Edimakor to improve the quality of your TikTok videos in just 3 simple steps. For any queries, feel free to ask.