Various Ways on How to Extract Audio from YouTube Video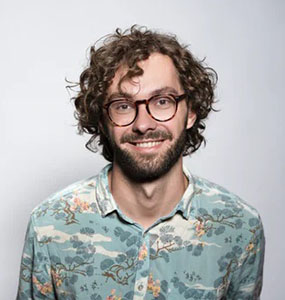 Joshua Hill
If you love streaming official music videos on YouTube, you may come across a song for which you need the audio. YouTube does not include any feature that lets users extract audio from video directly. However, there are different means you can use to extract audio from YouTube videos and save them as MP3 files.
Is It Possible to Extract Audio from YouTube
Presently, YouTube only allows users to stream videos without support for audio extraction. YouTube users can only upload, download and share video content only. To extract audio from YouTube videos, 3rd party apps or websites are required.
How to Extract Audio from YouTube Video on Desktop
Many tools can change YouTube videos to MP3 format. Here are some top-notch tools you can use to extract audio from YouTube online. To answer, "How do you extract audio from YouTube?", we have provided detailed steps below.
For Desktop: Use HitPaw Video Editor's Detachment Function
HitPaw Video Editor is a robust video editing solution. It is now available on Windows and Mac coming soon. HitPaw comes in both free and paid pricing plans. HitPaw Video Editor is compatible with virtually all internet-enabled devices including PCs. As an all-in-one video editing software, HitPaw Video Editor can be used to trim, crop, add/remove audio, add effects, and convert video to other video formats.
Some major features of HitPaw Video Editor include:
Separate sound and video.
Easily editing video without professional knowledge.
Tons of sound, text, sticker, transition and filter materials.
The HitPaw Video Editor can edit videos and also extract audio from YouTube videos in just a few steps.
Firstly, you should download the YouTube video via Download4.cc.

Then, download the HitPaw Video Editor from the below button.

Run HitPaw Video Editor, and import files into media box, and drag the file on the track.

Now, you will find you are using the amazing tool. Click "Export" on the top-right corner. On the window, select the "MP3" format.

Now, you find that the audio is extracted from the video successfully. It's easy as 1-2-3.
Use Download4.cc
Download4.cc is another online converter that is well known. Users can download videos from different platforms including Facebook, Instagram, TikTok, YouTube, ESPN, and Manu other channels. Download.cc also offers users the option to download videos in MP4 or MP3 formats. It takes just a little time to convert the YouTube video into audio before downloading it.
Visit the YouTube official website and copy the link to the target YouTube video.

Visit Download4.cc on your internet-enabled device or PC

Paste the YouTube video link in the text box that appears on the download4.cc page.
Click Download. Wait for the conversion to complete and Save the audio file.
YouTubetoMP3 Converter
YouTubetoMP3 Converter is free to use. It doesn't require any registration and there are no restrictions to the size of the file a user can convert or download. YouTubetoMP3 Converter can also convert videos from different platforms including Daily Motion, Vimeo, Facebook, Twitter, Instagram, and thousands of others.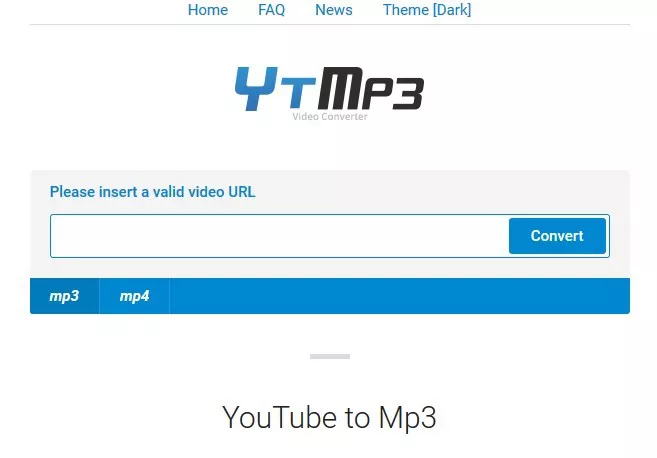 Some special features on YouTubetoMP3 Converter include:
Option to store downloaded videos or audio on the cloud via Google Drive or Dropbox.
High-quality MP3 files at 320 kbps.
YouTube video search box for locating specific YouTube videos.
Visit YouTubetoMP3 offical website. Search a YouTube video or paste the link of a YouTube video on the search box.
If you used keyword search, choose the target video. If you pasted the YouTube video link, simply click on the drop-down menu to choose MP3 quality and click the convert button.
Let the conversion process run to completion and download the audio file.
MP3Skull
MP3Skull is another popular YouTube video converter site that has enjoyed lots of patronage over the last few years. Unlike many other free online converters, users are not disturbed by annoying pop-up ads. New users are not required to register and there is no need to download software.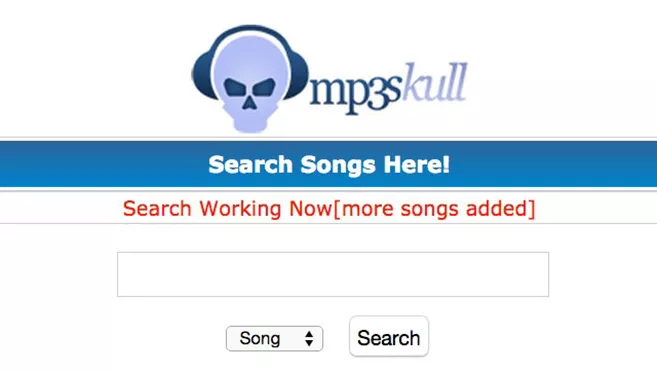 Follow the steps below to use MP3Skull.
Go to YouTube.com to copy the link of the YouTube video you want.
Open the software in another tab/window.
Paste the YouTube link to the video in the MP3Skull converter and click the Convert button.
Wait for the conversion to complete then click the download button to save the MP3 file.
4K Video Downloader
This is an offline YouTube-MP3 downloader. It can extract audio from YouTube MAC and Android. It comes in both free and paid versions. The free version comes with pop-up ads while the paid version costs $15 and does not contain ads.
The 4k Video Downloader features include:
Multiple audio output formats such as OGG, M4A, and MP3 formats
Choose between original, high, medium, or low-quality audio options
Copy YouTube video link to extract audio
How to Easily Convert Audio to Other Formats
In case you need to convert audio to other formats such as aac, wav, 3gpp, etc, the HitPaw Video Converter can change the audio format.
HitPaw Video Converter is available on PC. With 60X faster conversion speed, users can use HitPaw Video Converter to change almost everything about their video effects and format to suit their needs. The audio track format can also be changed from one format to another. The HitPaw Video Converter is capable of converting video/audio into more than 800 different formats. You can convert video to audio with it and vice versa. By the way, besides converting format, it can also download files from 10000+ sites and make some simple edits on the converter or downloaded files. All in all, this all-in-one video converter is worth a try. The steps below explain how to use the HitPaw Video Converter.
Visit HitPaw's official website to download and install the HitPaw Video Converter software on your Windows PC.

Launch the software and tap on Convert options. Then add the audio to the program.

Select the audio format you want.

Click on Convert All to start sonversion. After finishing converting, you can find your audio in converted list.
Frequently Asked Questions
1. Is it legal to extract audio from YouTube video?

It is not illegal to convert YouTube videos to audio. However, US copyright laws often prohibit people from using an online converter to download free music MP3 from their official YouTube videos. In other countries, copyright laws may allow users more freedom to download content from online YouTube converters.

2. What is the best way to extract audio from YouTube video?

The best way to extract audio from a YouTube video is to use free online YouTube converters. You only need to copy the YouTube link and allow the MP3 download button for the video to pop up.

-->
Conclusion
HitPaw is the best tool that accommodates all video editing needs. It can cut, replace, add and change video format. Apart from extracting audio from YouTube videos using HitPaw Video Editor, you can also add the generated audio to a new video project via HitPaw Video Converter. HitPaw provides many ways to help you solve the problem of how to extract audio from YouTube videos.