How to Extract Subtitles from MKV Free in 2023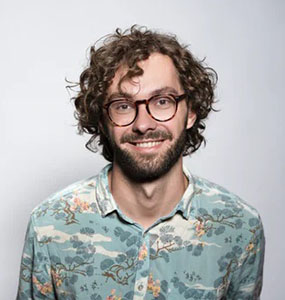 There are times when you download a video file, and it is in MKV file format. A Matroska Multimedia Container file, or a MKV file, is one which consists of video, audio and subtitles. Sometimes you may want to extract one of these media info for various reasons.
If you are looking a way on how to extract subtitles from MKV files, here we will introduce how to extract MKV subtitle.
Part 1. Scenarios of Extracting Subtitles from MKV Videos
There are scenarios where you want to export subtitles from MKV videos. Among these, we have listed some these scenarios here:
To add subtitle to another video which is in different language.
It is most helpful when you are practicing a new language. Remove subtitle help you pay more attention to those learning videos.
Sometimes with the help of these subtitles people copy the powerful dialogues of a movie. Extracting subtitles will help to restrict the dialogues until the movie goes public.
Extract the subtitles from a low resolution video and add it to a high resolution video can improve the visual experience.
Part 2. Free MKV Subtitle Extractor – MKVExtractGUI-2
MKVExtractGUI-2 is one of the best free MKV subtitle extractor tools. It is easy to use and you can extract subtitles in just a few clicks. Using this tool, you can extract subtitle from MKV file to ASS, SRT and SUB file format.
Follow these below-mentioned steps to know how do I extract subtitles from an MKV file using MKVExtractGUI-2.
1

To extract subtitle from MKV, download and install the MKVExtractGUI-2 and MKVToolNix on your computer. Open the MKVToolNix and then paste the MKVToolNix file in its folder. Start or launch the MKVExtractGUI-2 file by clicking on it.

2

Now, open here the MKV file that you want to extract subtitle from. Here, you will find various track of audio, video and subtitles, you can choose the subtitle file to extract from the video file.

3

After, selecting the subtitle option to extract the file, click on the 'Extract' button. It will start extracting the subtitles from the MKV file in ASS, SRT or SUB file format.
Part 3. FAQs of Extracting Subtitles from MKV
1. Can VLC Extract Subtitles from MKV?
We know that VLC is great media player and you can also convert files from one format to another using VLC. Unfortunately, there is no way to extract subtitles from MKV files in VLC.
However, you can disable MKV subtitles in VLC. Here are the steps:
Open VLC and click the All button > Video > Subtitles/OSD, uncheck the option of "Auto Detect Subtitle".
2. What Are the Types of Subtitles?
There are various different types of subtitle formats that you can use to extract subtitles from a MKV file. You can extract subtitles from a video in .STL, .SRT, .890, .CIP, .PAC, .SSC, .SUB, and .XML file formats.
Part 4. How to Add Subtitles to MKV and other Videos
After extracting the subtitles from an MKV file, you can add it to other videos with HitPaw Video Converter in a click. No matter what the source video is, HitPaw video converter comes into handy.
HitPaw Video Converter is professionally designed to deal with video conversion and download.
Some of the Outstanding Features in HitPaw Video Converter:
Convert video and audio files to 1000+ formats.
Built-in editor to make a video stands out.
Add subtitles with SRT, ASS, SSA and VTT formats.
One-click image converter. Supports HEIC, JPG, JPEG, PNG, SVG, TIFF and WEBP.
Download videos from 10000+ sites including Instagram, Facebook, Twitter, YouTube, etc.
Batch operation and hardware acceleration.
Create GIFs from videos.
One-Click to Add Subtitles to a Video with HitPaw Video Converter
You can extract subtitles from MKV and then add the subtitle to a new video easily with HitPaw Video Converter. Here are the steps.
Step 02 Add your video(s) to this program. You can check the subtitle status under the video meta info section.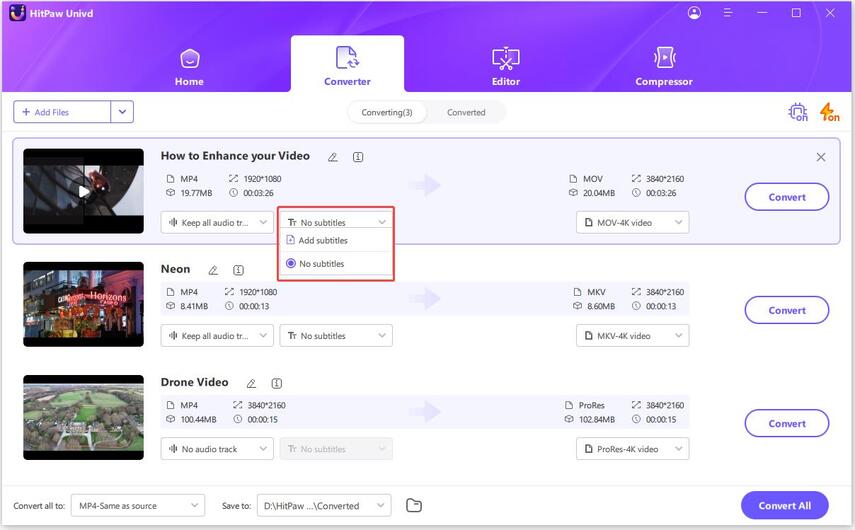 Step 03 To add subtitles to this video, you just need to click the "Add subtitles" option. In the prompt window, you can choose the subtitles that you've downloaded or extracted from other videos. HitPaw Video Converter supports adding subtitles in these formats: SRT, ASS, SSA and VTT.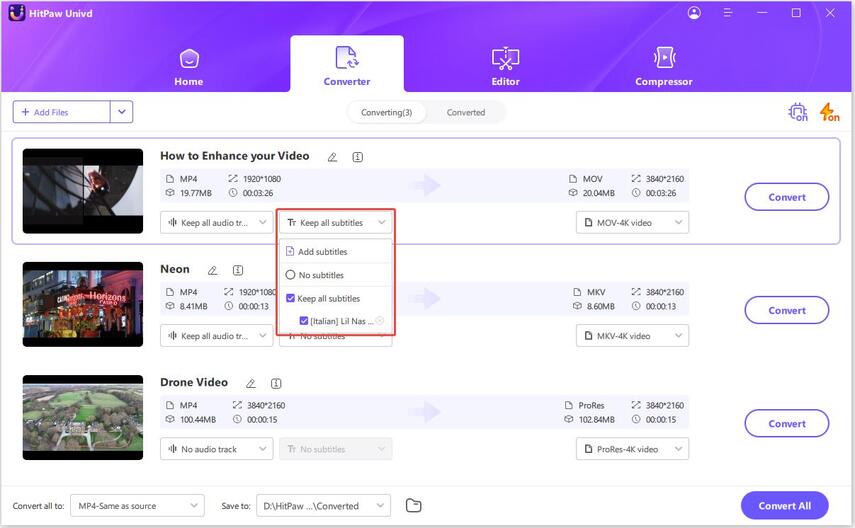 You can add as many as subtitles you want to a video, and the added subtitles will be sorted in descending order according to the import order.
Step 04 After adding the subtitles, you can select an output format for the video. This program provides 1000+ output formats and users can customize the encoder, frame rate, resolution and bit rate for each format.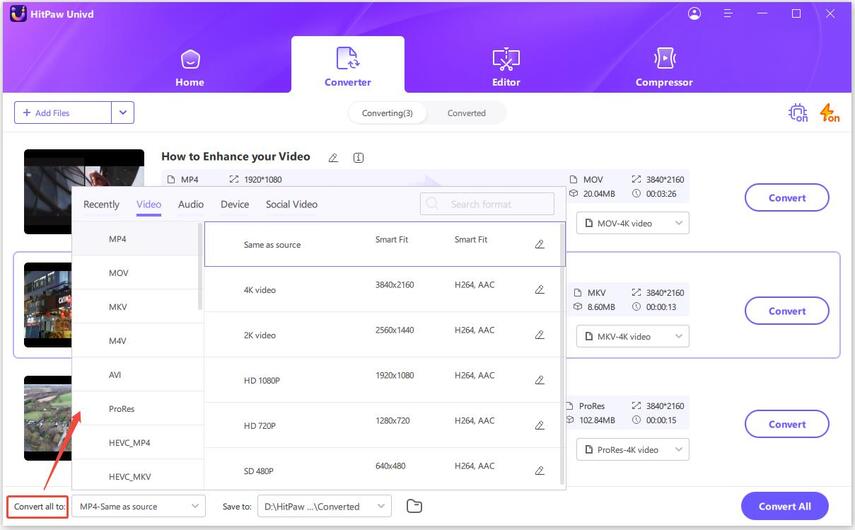 Step 05 Now, click the Convert or Convert All button to start converting the videos to the format you desired. After conversion, you can enjoy the video with subtitles as you like.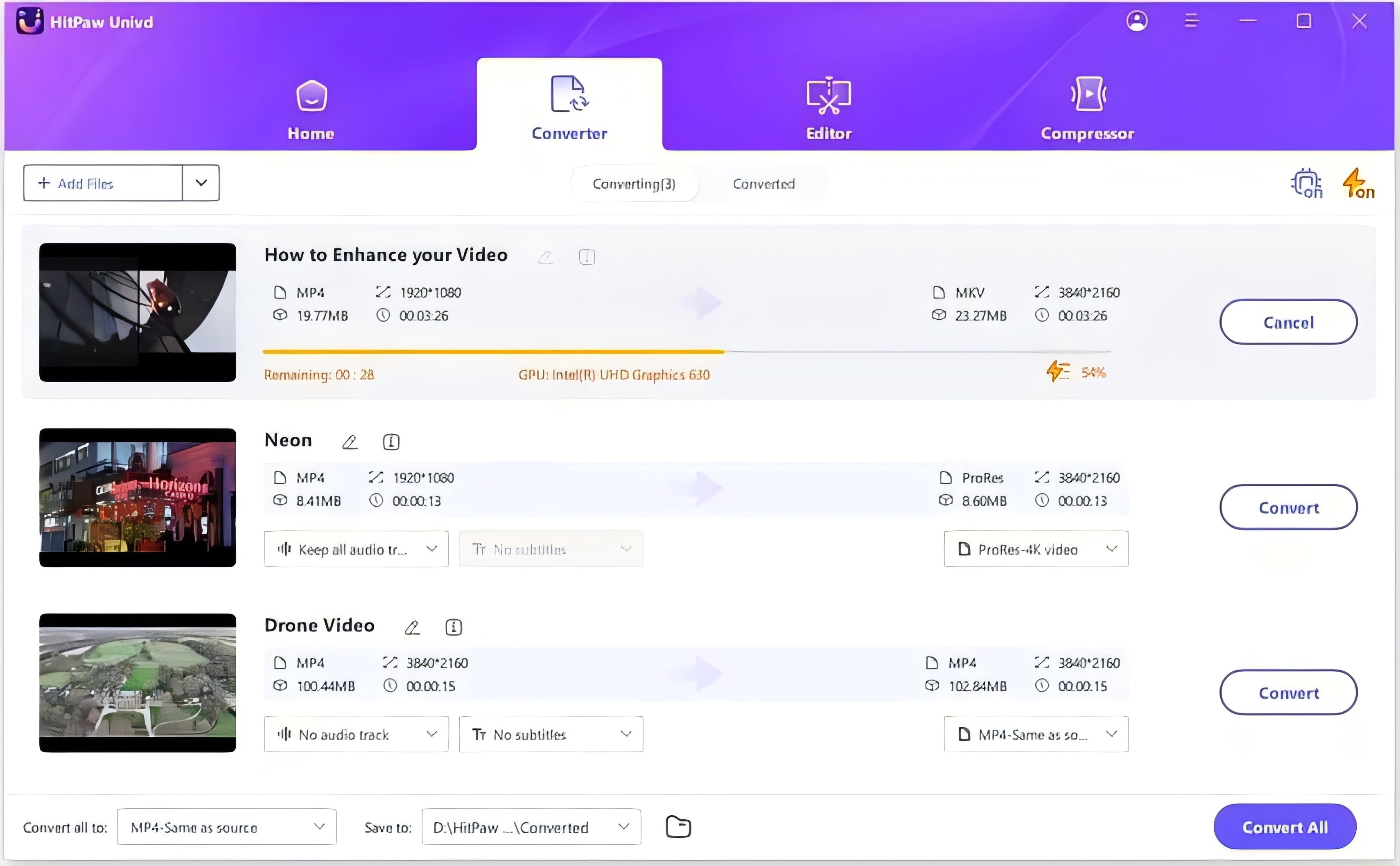 The Bottom Line
Here, we have presented one of the best way to extract subtitles from MKV files with the help of MKVExtractGUI-2. After extracting MKV subtitles, you can add subtitles to videos with HitPaw Video Converter in a click.