The Ultimate Guide to Convert JFIF to PNG Easily and Fast
Being a photographer in the age of social media is great - you can earn well and find multiple career opportunities to excel in your life. However, one of the most annoying things about being a photographer is the aftermath of a photoshoot.
Editing the pictures and converting them from JFIF to PNG is a tedious task. But do not worry. This article will discuss everything you need to know about JFIF converter to PNG. Read on to explore more about it.
1.

The BEST Solution to Convert JFIF to PNG and Enhance Your Photo

If you are looking for a tool that can convert JFIF to PNG - HitPaw Photo AI is one of the best tools to get this job done. It is equipped with many other features that will help you edit your photo along with converting it to any other desired format.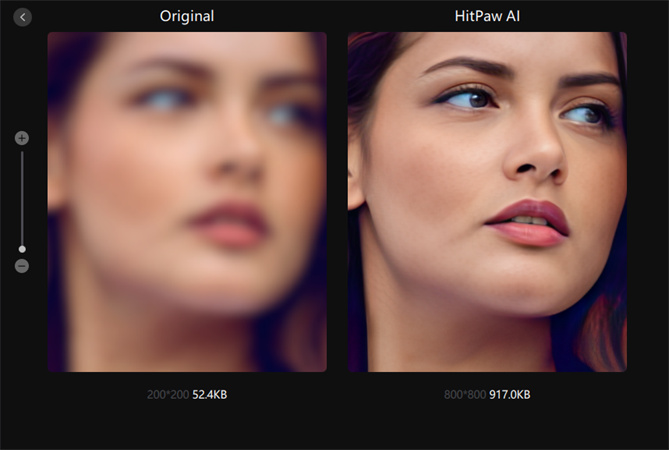 Moreover, HitPaw Photo AI can help you unblur your pictures in just a single click, imagine saving hours of your work time. Yes! It sounds great. Other than that, you also batch-process your photos. It is available on Windows, Mac, and android. So you can easily work on multiple devices.
Here are the pros of using HitPaw Photo AI:
It can enhance images in one click
Turn JFIF to PNG, JPG and more
You can batch-process photos
Compatible with Windows and Mac
No quality loss after conversion
Here is how you can use the HitPaw Photo AI to convert your photos.
Step 1.Download the HitPaw Photo AI tool from the website and install it on your computer.

Step 2.Upload a JFIF photo from your computer.

Step 3.Choose an AI model that works for you.

Step 4.Preview and export the PNG file.
2.

Instant But Not Fast and Safe - Top 5 JFIF to PNG Converters

If you do not want to download a tool on your computer for any reason - you can use fast online tools to convert JFIF to PNG. However, there is a catch to it. These online softwares are not safe to use.
Convertio
Convertio is an online converter JFIF to PNG. The best thing about it is that it's an easy-to-use tool that everyone can use according to their requirement.
You don't have to download any tool for it, just log onto the website and convert any picture from JFIF to PNG. Other than that, the process for conversion is also really simple. All you need to do is upload the picture, choose the format you want to convert, and then download the picture from JFIF to PNG convert.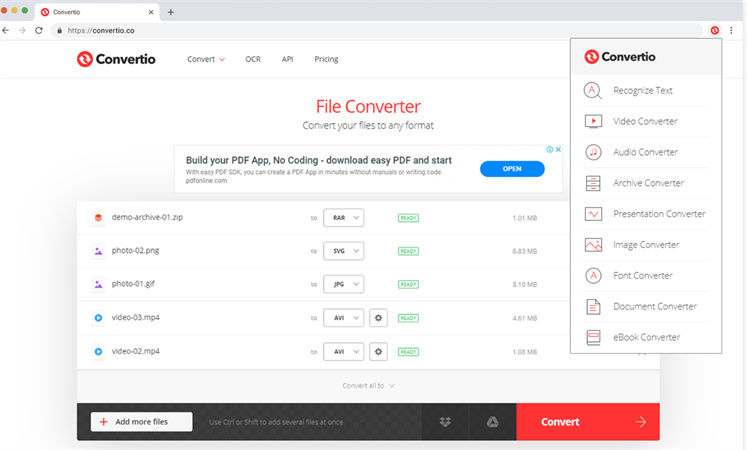 Apart from the converter tools, you can also avail other services like audio converter and document converter. In short, you will not have to hop onto different websites for different tasks. Convertio will have your back in everything!
Cloudconvert
Cloud convert is perhaps the best online JFIF converter to PNG you can use. Mainly because it has several features that are not common among online converters. For example, cloud convert supports more than 200 formats for different types of conversions. You will no longer have to hop onto different platforms for different jobs.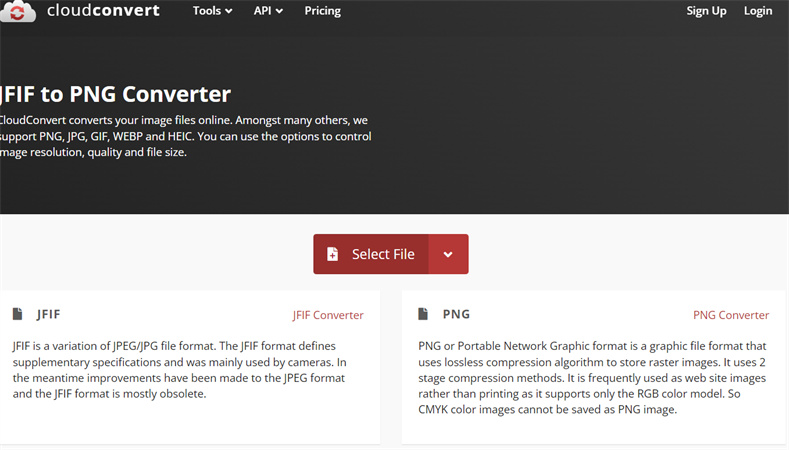 You can do everything from a single website. Other than that, cloud convert also has a robust API. This means that the website will get integrated with your apps easily.
Cloud convert also supports high-quality conversion. You can download your photos in high quality so that your work's quality is not affected. Most importantly, cloud convert claims that its website is safe from any malicious cyber security threats. So your data will be completely safe here.
Freeconvert
Free convert is a comprehensive converter website you can utilize for several tasks. The best thing about it is that it's extremely easy to use. Even your grandma would be able to convert her pictures from her wedding on here (just a joke).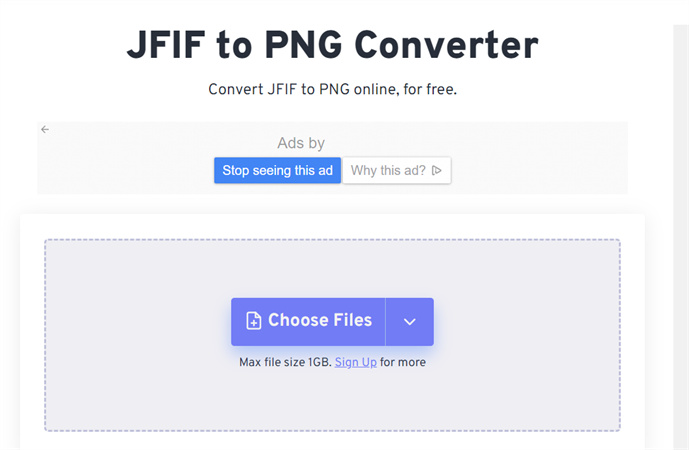 Free convert can convert files of up to 1 GB. So you can easily convert high-quality pictures and download them on your device. Another great thing about free convert is that it also has advanced options for editing your pictures. You can choose the compression levels and image quality to change things according to your liking.
Anyconv
Anyconv is an amazing JFIF to PNG converter. The best thing about it is that the website has been designed specifically to cater to people that are not tech-savvy.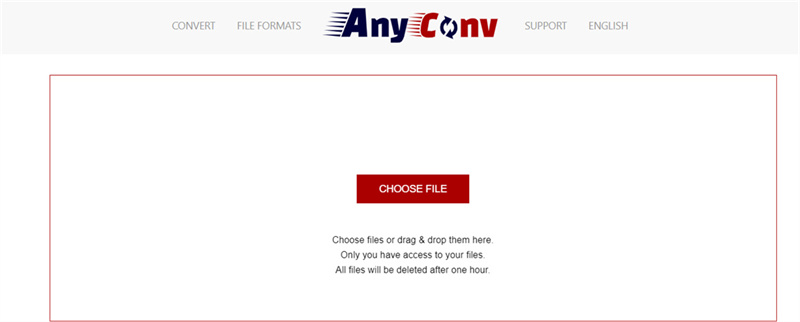 Hence anyone will be able to use this website without any hurdles. There are several formats available here that you can choose from. Although the website does not compromise on the quality of the image but if you're looking for a quick fix - anycov will have your back.
Online Convert Free
Online convert free is a comprehensive tool that you can use to do a number of things, including converting JFIF to PNG. The website has options that will help you resize, compress or crop your image.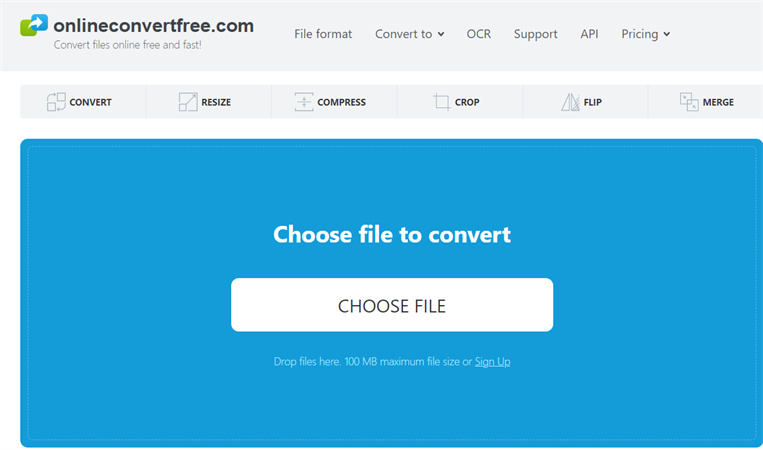 Therefore, If you're in a tricky position where you don't have access to any editing software etc - you can easily access the online convert free website and get the job done within a few seconds.
Miconv
Miconv is another handy website that you can use as a converter JFIF to PNG. The website has a basic interface so you won't need to follow any complicated steps to convert your pictures into different formats.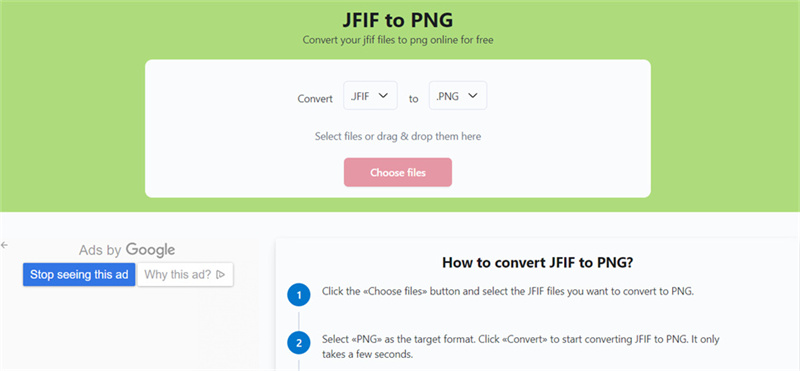 One of the biggest downsides of using online converters is that you are not sure about their security. However, miconv is safe to use. Your pictures will be safe from any hackers that are luring you around on the internet. But there is a catch to it. Miconv is filled with pop-up ads. So you will have to deal with them. Other than that, it's all glitter and gold!
Conclusion
One of the most annoying things to do as a photographer is to figure out a way to convert files on the go. However, there are many software available on the internet that will help you convert images from JFIF to PNG within a few seconds. The HitPaw Photo AI tool is the best of all.