Secrets to Increase Your Sale - 6 Poshmark Photo Tips
Selling on Poshmark is a really profitable game. If you are looking to start your business on Poshmark, you must know the tips and tricks to be successful on this platform. From product photography to marketing tips everything requires your proper attention.
Moreover, you need to be one step ahead of the current trends to generate huge revenue. In this article, we will shed light on product photography for Poshmark and how to enhance a Poshmark photo to the level it looks extra cool.
1.

6 Poshmark Photo Tips that Is Illegal to Know

Here we have explained six effective and important tips on how to take good Poshmark photos. By following these tips you can have professional-looking photos of your products.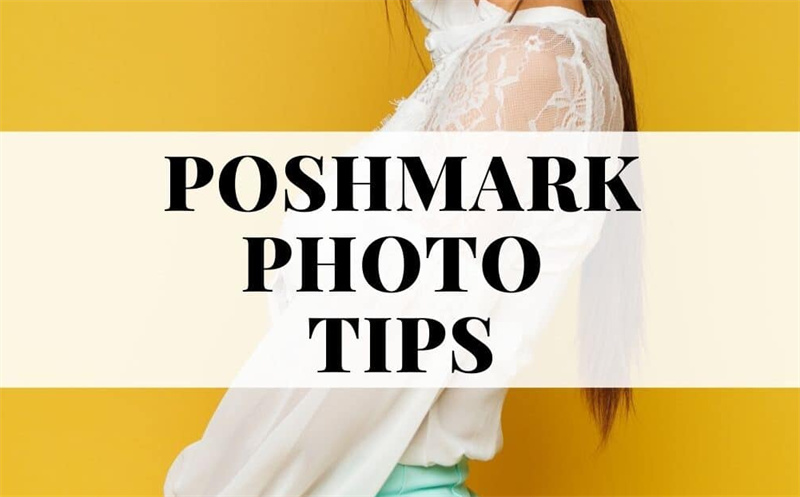 Get Your Equipment Lined Up
Starting with the basic yet important tip for a Poshmark cover photo which is getting all your equipment in one place.
In this equipment, you must have a DSLR, a backdrop to have consistency in photos, a good studio lighting kit to stage the shoots outdoors, and a tripod that will help you in a longer exposure.
Prepare a Perfect Backdrop
In the poshmark photo tips, a very important factor is the backdrop of your picture. It removes distractions and creates a sleek modern look. This way you draw the attention of everyone to the product rather than anything in the background that creates an unpleasant look.
You can also get a clear background by HitPaw Online Background Remover. With the help of this software, you don't need to arrange a backdrop for your product photography and all the hassle it follows.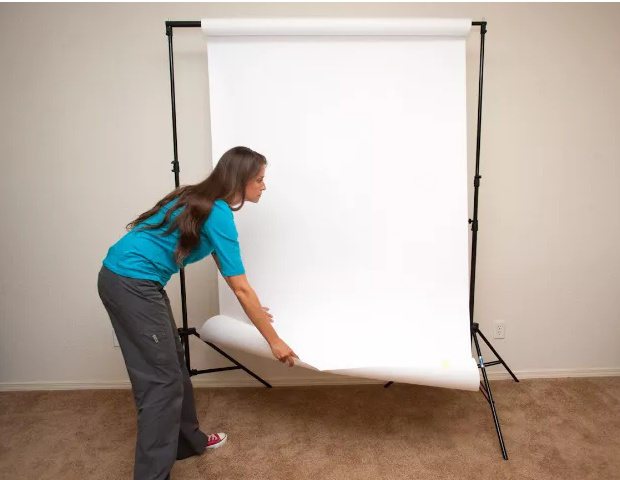 Apply Good Lighting
Nothing looks perfect without good lighting no matter how beautiful it is. If you have bad lighting it makes your product photos look old and dingy. Undoubtedly you can adjust the brightness once the photoshoot is completed.
But it's better that you already have an at least optimal lighting setup. In this regard, natural lighting is also the best solution to show the color and texture of the product accurately. However, avoid intense sunlight because it can create a huge contrast effect which will lead to the loss of minor details of the product.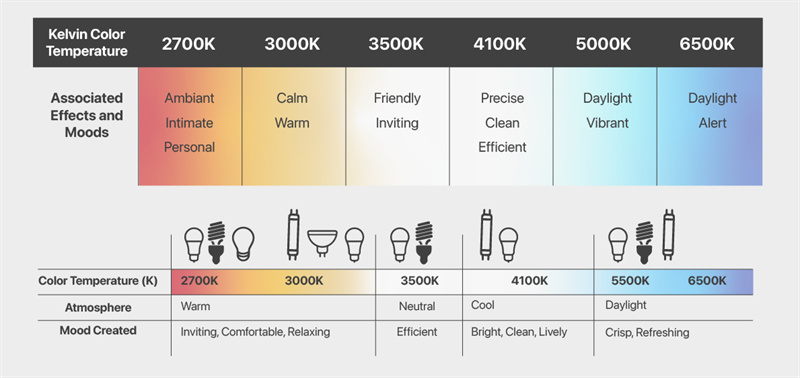 Stage Your Photo
Once everything is ready, the next important tip is to stage your photos in a way that they look appealing and follow a consistent style of all your product listings. If you want to capture flat photos, then iron the clothing for the best results.
Also, add your style to help buyers to imagine themselves wearing that clothing. If the product contains other accessories, arrange them in a way that they fit in a square composition and nothing is out of frame.
Pay Attention to Details
It's all about the details. Even some people zoom in on the picture to see what everything looks like in a closer view. So, make sure the close-ups of your clothing items look perfect.
This only thing that can make your product unique and special especially when it meets the customer's expectations. So, be sure to show the details including the insole, the outsole of shoes, the inside pockets of a bag, etc by using the zoom feature of the Poshmark app.
Crop Your Works
Cropping the unnecessary parts of the final image is also essential to make it perfect. So, the last touch of your photos includes brightening up the image a little bit, cropping the frame to the ideal details of the product, and adjusting the contrast, and color balance.
However, avoid using filters since it changes the actual color of your product and also dulls the attractiveness of the product.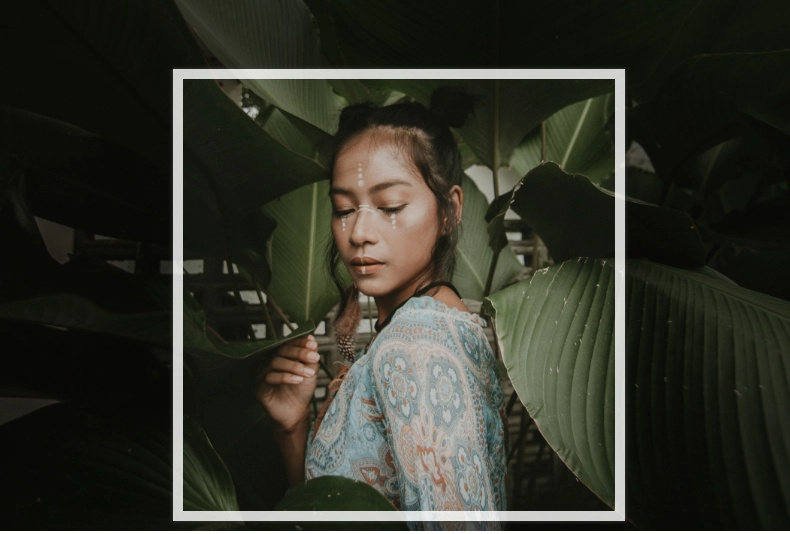 2.

Best Photo Editor for Poshmark to One-click Beautify Your Listing Photos

As we explained earlier that the last important step includes the final editing which you have to do manually. What about using a photo editor for Poshmark which can do all this in just one click?

Yes! HitPaw Photo Enhancer can enhance your photos in just one click. This AI-powered software performs the task in a professional and elegant way and you will be amazed after seeing the final results. So, this only thing that can take the pressure off of editing pictures separately. With this tool, you can get all pictures done in just one go due to the batch enhancement feature.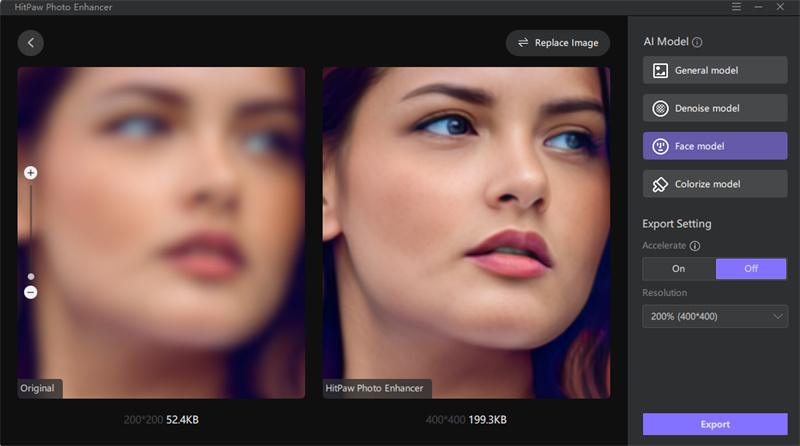 Batch Enhancement
100% Automatic photos enhancement
Four AI models are available
Quick photo editing
Here is how to use HitPaw Photo Enhancer to edit your pictures in one click
Step 1.Download and install the software by clicking the button below.

Step 2."Choose Images" option to select a photo or photos. You can also choose the drag-and-drop method to add your pictures.

Step 3.Now select an AI model which suits the nature of your picture. There are four AI models which all serve a different function.

Step 4.Next, start the enhancement process. You can also view the picture after applying the AI model by clicking on "Preview the effect".

Step 5.Once you are satisfied with the result, save the photo by clicking the "Save" button.
3.

FAQs of Poshmark Photos

Here we have answered some commonly asked questions that sellers on Posh mark usually wonder. See the section below to know the answers related to how to take photos for poshmark.

Q1. What size should Poshmark pictures be?

A1. The minimum poshmark photo size is 320px by 160px. However, you can also go with the larger image resolution by following a 2:1 ratio like 1200px by 600px or 1920px by 1080px.

Q2. What is the best time to share on Poshmark?

A2. The best time of sharing on Poshmark is the evening time. Because at this time, people are usually relaxing and having a "Me" time. So, the hours between 5 and 9 pm are very important to share on Poshmark.

Q3. Is HitPaw Screen Recorder free to use?

A3. This 30-minute rule was devised so that the seller can complete the entire task in just 30 minutes of work. Because it is really a tiring and daunting thing to share your entire inventory multiple times in a single day especially when you have hundreds or even thousands of items in your closet.
Conclusion
Selling on Poshmark comes with different tactics to be followed. If you have mastered product photography for a Poshmark photo then you will see the results in your selling on Poshmark in no time. We recommend you add more beauty to your photos by using HitPaw Photo Enhancer since it got all you need.