5 Useful AI Subtitle Generators for PC & Online 2023
Gone are the days when people used to spend hours making subtitles for their videos. But now, using an AI subtitle generator, you can quickly generate subtitles and simplify your labor. Yes, you heard it right. There are numerous free AI subtitle generators available that help you create automatic subtitles within minutes. Do you want to know more about these online AI Subtitle Generators? Continue reading this article; here we have mentioned the 5 free AI subtitle generators you can try in 2023.
Part 1: Best AI Subtitle Generators for PC
If you are tired of creating subtitles manually, then it's time to shift to automatic ways so you can generate the subtitles without any hassle. In this section, we have mentioned one of the best AI subtitles generators for PC users. Let's discuss what is it and how it can help you generate AI subtitles for free.
1. HitPaw Edimakor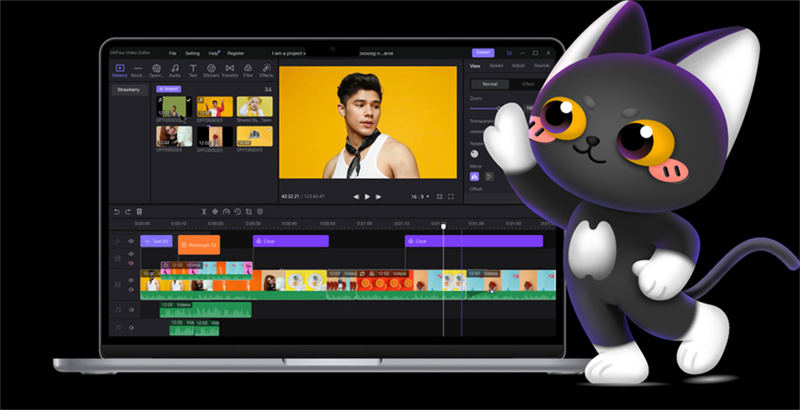 When it comes to generating subtitles, what could be better than using HitPaw Edimakor? This tool is used to enhance video quality, but users can also try it to generate automatic subtitles. On top of that, this software helps you to add unlimited subtitles to all of your videos. Once you have added the subtitles, you can download the videos in different formats.
Features:
User-friendly interface
Add auto subtitle to Davinci Resolve
Best AI SRT generator
Works with different formats, including ASS, VTT, and SSA formats
Pros
Convenient and Fast
Best for beginners
Comes with strong Built-in AI tools
Compatible with various formats, such as MP4, AVI, RMVB, WMV, MKV, MLV
Cons
The free trial version adds a watermark to your videos
Price: Free-Trial: Yes
Basic: $19.95 per month
Standard: $39.95 per year
Premium: $59.95 one-time purchase
Part 2: 4 Free Ai Subtitle Generators Online
When it comes to AI Subtitle Generators online, there are lots of options available, but it is important to select the right subtitle AI generator so you get the right subtitles. If you are struggling to find free AI subtitle generators, we got you covered. Below we have mentioned the top 4 tools that will generate automatic subtitles for you. Let's discuss these tools.
1. Veed.io
The first free AI subtitle generator in our list is Veed.io. It is an auto subtitle maker that comes with lots of wonderful features, such as editing subtitles, making voiceover recordings, and more. On their website, you can find different tutorials which will guide you on how to generate subtitles.
Features:
Automatically generates subtitles after uploading the video
Get subtitles within minutes
Offers different options for editing subtitles
Powerful video editor
Pros
Add subtitles for different platforms, including YouTube, TikTok, etc
Clean and responsive interface
Allows styling your fonts
The free plan is also available
Cons
Pricey when it comes to subscriptions
Price: Free-Trial: Yes
Basic: $14.20per month
Standard: $24.03 per month
Premium: $32.76 per month
Business Plan: $70.99 per month
2. Zubtitle
Zubtitle is another AI SRT generator that creates automatic subtitles for movies. With this app, you can automatically get the subtitles without translating anything. What's more, it allows you to download the transcription files in multiple formats, such as .TXT and .SRT. You can also use it to edit videos, add logos, and more.
Features:
Generates automatic subtitles for your movies
Create videos with free templates
Download files in TXT and SRT formats
Edit the text and timing of your subtitles
Pros
Get subtitles without manually translating them
Creates subtitles in multiple languages
Automatically transcribes your speech and convert it into captions
A free trial is also available
Cons
You can only edit videos of 20 minutes in the paid version
Limited caption style options are available
Price: Free-Trial: Yes (Edit 2 Videos per month)
Basic: $19 per month
Standard: $45 per month
3. SubtitleBee
SubtitleBee is a free AI subtitle generator that has a massive library of 120 languages from where you can choose your favorite subtitles. With this app, you can add your logo and make your work authentic. It also works with different platforms, such as Facebook and YouTube.
Features:
Generate subtitles with one-click
Allows you to create subtitles for Facebook videos
Add custom fonts according to your desire
Easy to use and has a straightforward interface
Pros
Auto-generate subtitles using Audio file and video URL
No need to download this app; just upload the video online
Preview the videos before downloading it
Cons
You can only edit 10 minutes of video in the free version
Expensive
Price: Free-Trial: Yes
Basic: $19 per month
Premium: $45 per month
Business Plan: $129 per month
4. Animaker Subtitle Generator
The last tool in our list is Animaker subtitle generator which is known best for generating automatic subtitles. This tool was ranked 50th in software awards 2022. The method of using this tool is straightforward.
Features:
Auto-translate subtitles to 100+ languages
Generate subtitles with three clicks
Format your subtitles
Add 2+ cool animations
Pros
Best for beginners and non-designers
Create subtitles without any hassle
Offers Professionally crafted templates
Offers 500+ premium music tracks
Cons
Price: Free-Trial: Yes
Basic: $12.5 per month
Standard: $25 per month
Premium: $39.76 per month
Business Plan: Custom Pricing
Part 3: FAQs of AI Subtitle Generator
Q1. Which AI generates subtitles?
A1. Apart from the above tools, there are different AI tools you can use to generate subtitles, such as Nova A.I, Flixier, etc.
Q2. Is there a way to auto generate subtitles?
A2. Yes, you can use all the above tools to auto generate subtitles. All these apps will help you get your desired subtitles within minutes.
Q3. Are subtitles made by AI?
A3. Yes, AI can help generate subtitles very quickly, which automatically saves time and effort. Once the subtitles are generated, human editors can refine them accordingly.
Part 4: Final Thought
That's all, folks! In this article, we have mentioned all the free AI subtitle generators that you can use in 2023. All these tools have free trials, so you can easily try them before purchasing their premium packages. Furthermore, you can also check Reddit for finding new AI subtitle generators.