Where to Find Free High Quality Kawaii Wallpapers and Backgrounds
Kawaii wallpaper is one of the most searched and trending topics on the internet right now. A number of users are fan of such wallpapers. These wallpapers are famous among teens and are popular in number of regions. Kawaii wallpapers also offers an aesthetic look to your device, weather it be desktop, Android, or iPhone. If you are among such users that are looking for some cute kawaii wallpaper, then this article will definitely help you. Today we will talk about different sources that will help you download such wallpapers suitable for desktop, Android, and iPhone devices.
Part 1.

Free Websites to Download Kawaii Wallpapers Online
1. Wallpaperaccess.com
Wallpaperaccess provides popular pink kawaii wallpaper and comes with a search tool with a dedicated category for kawaii wallpapers. It comes with an intuitive wallpaper database and has decent filters to get rid of unwanted content.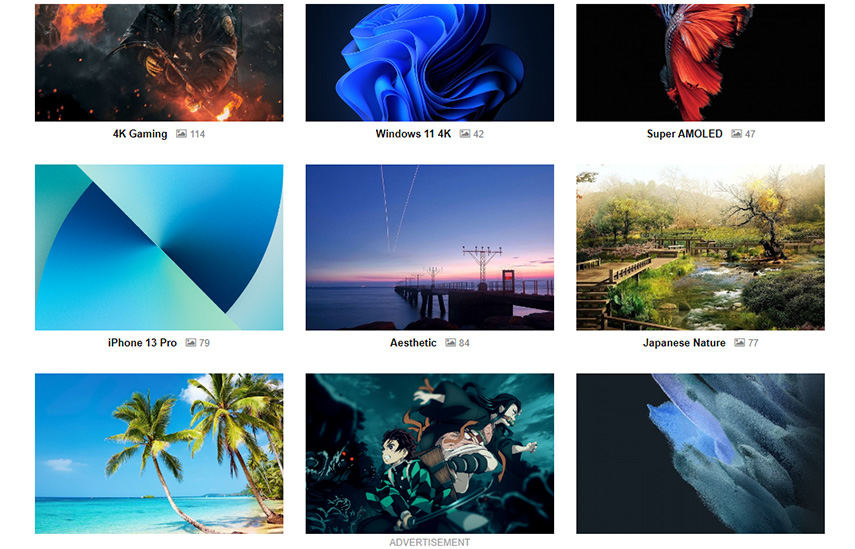 2. Wallpapers.com
Wallpaper.com justifies its name since it is home to some of the popular kawaii wallpaper for laptop. With a huge collection of kawaii wallpapers to offer, the platform is a hub to many kawaii fans. Users may expect it would be difficult to find sections such as kawaii wallpaper PC, but they can trust on the site's massive collection. In fact, the site has a very good search and filter system to assist narrow down options.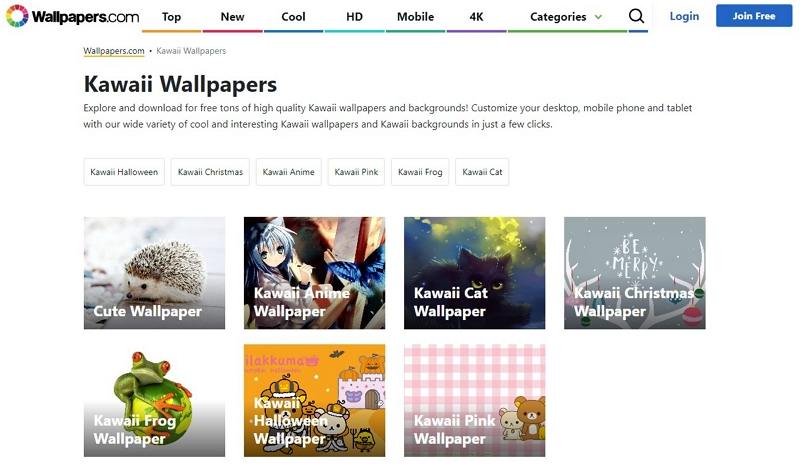 3. Wallpapercave.com
Wallpapercave is another website that can offer you with cute galaxy kawaii wallpaper using its huge database of wallpapers. Users can find all their required wallpapers with the help of its database. The resolution of the images is also good and is enough to suffice user needs.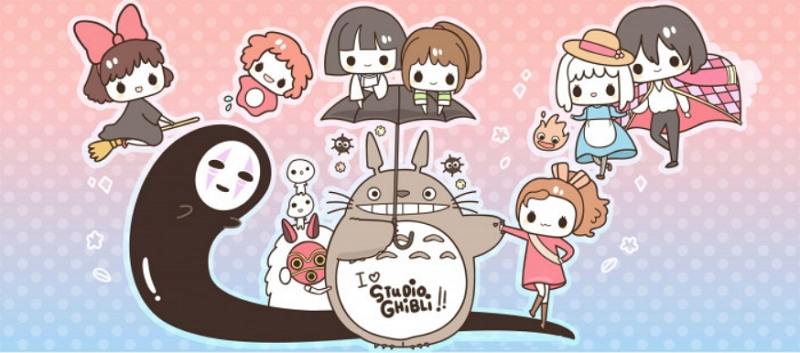 Part 2.

Kawaii Wallpapers App for iPhone/iPad

This section talks about different apps that can be used to find kawaii wallpaper HD for iPhone and iPads. Read below to know more.
1. Kawaii Wallpapers Cute
Kawaii Wallpapers Cute app comes with top gallery kawaii wallpaper and has one of the best UIs. You can find high definition, unique, and guaranteed kawaii wallpapers for your iPhone or iPad right here on Kawaii Wallpapers Cute. You can also view wallpapers in a scrollable gallery within the app.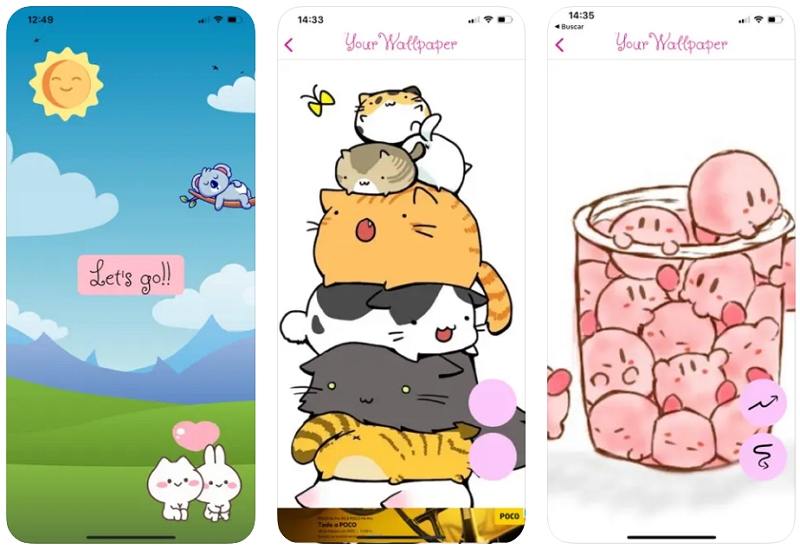 2. Lovely Kawaii Wallpaper Pretty
Another app in this list that offers best kawaii wallpaper cat options is Lovely Kawaii Wallpaper Pretty. It has a lot of wonderful collection Wallpapers kawaii and all those lovely  Kawaii Wallpaper comes with many Sanrio characters like my melody, little twin stars, unicorn, hello kitty, gudetama, and aggretsuko. If you like any wallpaper you can click on the "favorite" button and save the wallpaper.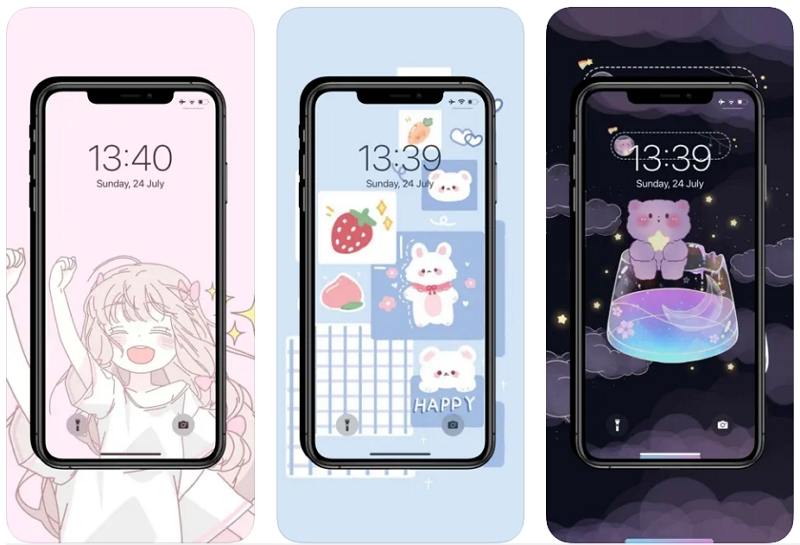 3. Kawaii Wallpaper HD
With Kawaii Wallpaper HD app, users get the option to choose from a huge range of blue kawaii wallpaper. With so much options at disposal, this app is enough to close down your search for kawaii wallpapers.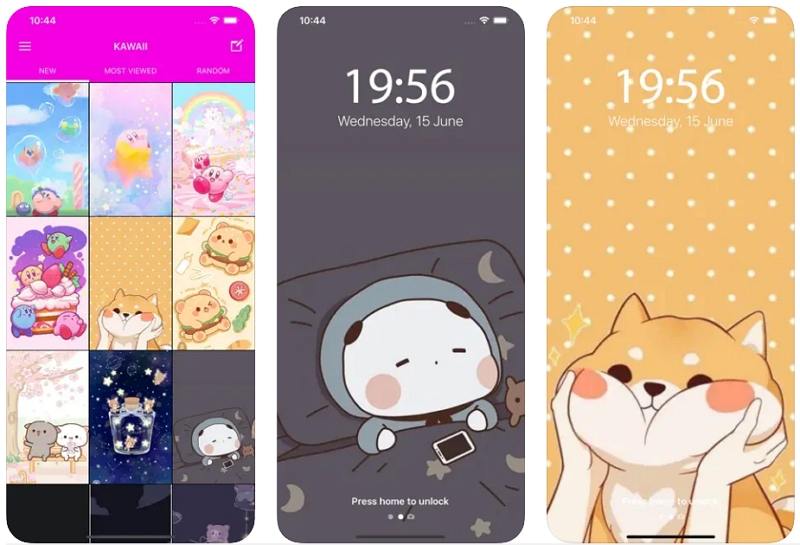 Part 3.

Cute Kawaii Wallpaper App for Android Phone

This section talks about different apps that can be used to find kawaii wallpaper pink for Android devices. Read below to know more.
1. Cute Kawaii Wallpaper
Cute Kawaii Wallpaper app on Android is one of the best solutions to get cute pink kawaii wallpaper. It comes with many Sanrio characters like my melody, little twin stars, unicorn, hello kitty, gudetama, etc. With its huge database of wallpapers you get tons of options to select from.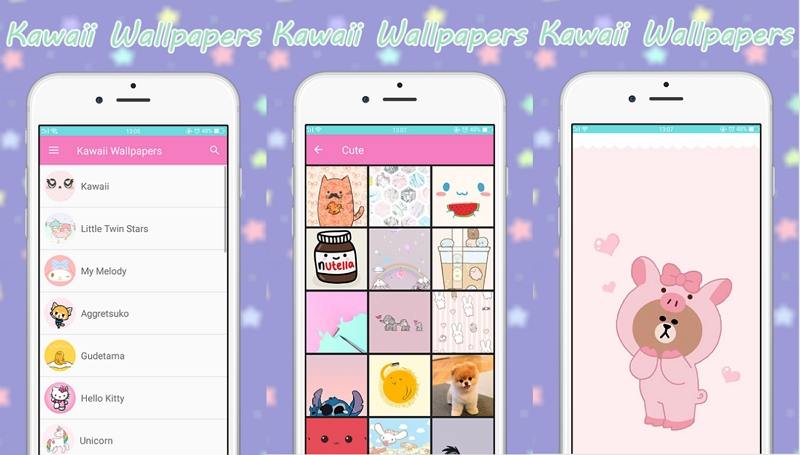 2. Kawaii Wallpaper Anime
Similar to other apps in this list, Kawaii Wallpaper Anime app also is one of the best sources for kawaii wallpaper blue. It has kawaii food, kawaii watermelon, kawaii pets, kawaii anime, kawaii emoji, kawaii unicorn, kawaii ice cream kawaii flower, dress up, kawaii cute keychains, kawaii otaku, and more cute kawaii wallpapers. It has a very clean UI and is easily available on the Google Play Store.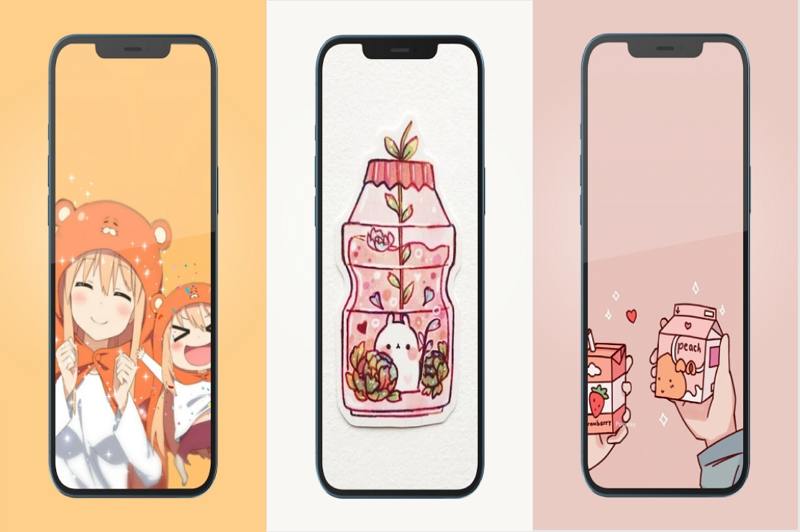 3. Kawaii Wallpaper
Last, but not the least, Kawaii Wallpaper app offers the best cute pastel kawaii wallpaper and you get to select from different curated sections such as popular, recommended, and random wallpapers. It have many new amazing collection of Cute kawaii Wallpaper category like Unicorn wallpapers and panda wallpaper.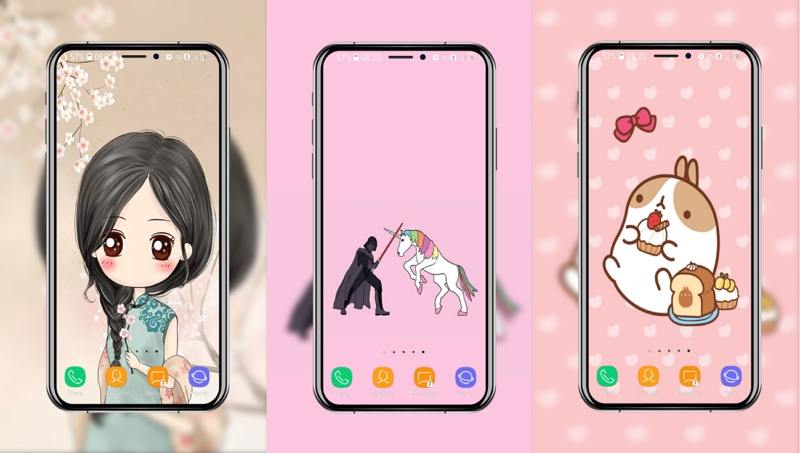 Bonus Tip:

How to Improve Quality of Your Cute Kawaii Images in One Click

Speaking of which, have you ever felt that the kawaii wallpaper you downloaded is not up to the mark when it comes to quality. At such times, you need to enhance the image and increase it quality using an enhancer. One such tool that can be helpful is HitPaw Photo Enhancer. The tool offers enhanced enhancing models to automatically get rid of all the blurriness and noise, thereby enhancing the image and taking it to a new level.

It is ideal for auto enhancing images and enhance the quality. In addition to this, the tool also comes with batch mode that allows users to process more than one photo at the same time. This save time and efforts that would have been otherwise wasted on enhancing different pics one by one. Follow the below steps to know how to use this tool.
Step 1.Download and install the tool on your device. Launch the tool and import your photo that you need to enhance.

Step 2.Tap the Choose File option or just drag and drop the original photo to it.

Step 3.The tool offers 4 AI models for users namely general model, denoise model, face model, and colorize model. Lastly, the Colorize model makes your black & white photos colorful and lively.

Step 4.After you upload the image, tap the Preview option to process the photo.

Step 5.Preview the effect and tap the Export option to save the final output.
Conclusion
In short, we just had a look at different sources from where users can get the best kawaii wallpapers. In addition to this, we also saw that you can enhance low-quality image or phone easily and smoothly with the help of HitPaw Photo Enhancer.