How Do I Get a Denoise Photo - Software to Remove the Annoying Noise
Clicking pictures with a lot of noise is common these days. We can't be professional photographers and that adds to the reason why every picture doesn't look up to the mark we want to see. Talking about removing noise it's tough to uplift the visual appearance of your pictures without disturbing the quality.
However, there are many tools available that focus on recovering the details of your images without degrading the quality. In this article, we will introduce some online tools and a desktop-based tool to denoise photo. Read on to find the best among both types of noise reduction tools.
1.

Editor's Pick: Best One Click AI Photo Denoiser that Worths A Try

Noise reduction certainly comes with a lot of challenges if you have to do all the quality enhancement manually. Even it's a challenge for many professionals to make your images crips and clear by photo denoise.

However, this challenge becomes more doable when it comes to HitPaw Photo AI. This AI photo denoiser uplifts your pictures in just one click using AI technology.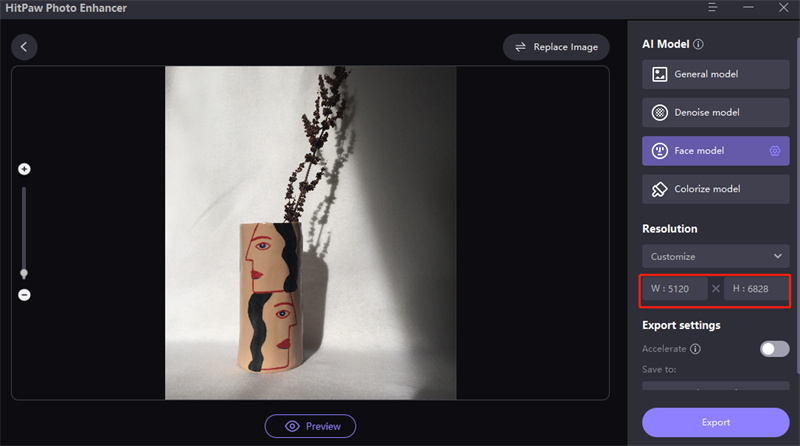 You just select a relevant AI model or multiple models to process your photo and it shows the magic within a few seconds. So, it's easier than ever to denoise a photo using this AI denoiser which works using deep learning technology to give you as natural results as possible.
AI one-click enhance
4 AI models
Customize your photo size to 2K/4K
Support batch enhancing
Here is how to denoise your boring photos using HitPaw Photo AI:
Step 1.Download and launch HitPaw Photo AI on your computer

Step 2.Add your image by clicking on "Choose files". You can also import a picture using drag and drop method.

Step 3.Next you will see 4 models (general model, denoise model, face model and colorize model) All these serve a different purpose. So, choose the denoise model as it deals with high ISO or low light images and proceed with it.

Step 4.Click the preview button to process the photo. Wait for a few seconds.

Step 5.You can also check the effect before saving the photo by clicking on "Preview the effect". If you are satisfied, press the export button to save the enhanced photo.
2.

Top 5 Popular Photo Denoisers Online in 2022

If you want to denoise photo online then in this section we will talk about some popular tools which provide good results.
ImageLarger
ImageLarger is an online tool to denoise any kind of image. It improves image quality while using cutting-edge noise removal algorithms.
This tool is based on AI noise reduction technology and helps you to remove noise from images taken by a digital camera. As it's 100% automatic, you can expect it to be fast in its functionality. Moreover, it also increases the photo quality to some points.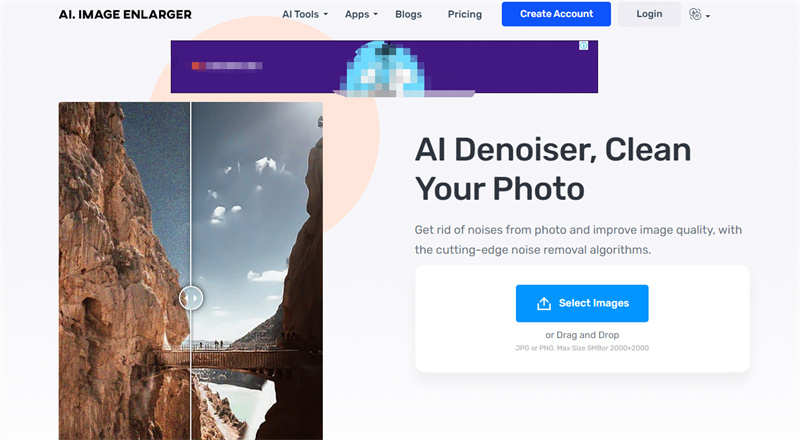 ImageChef
ImageChef is another online noise removal tool that offers its services free of cost. You don't need to register for anything. Just upload your image and choose the level of removing noise from the slider and process your image.
Moreover, you can download your enhanced images without any watermark. It supports JPEG, PNG, GIF, and HEIC Extensions.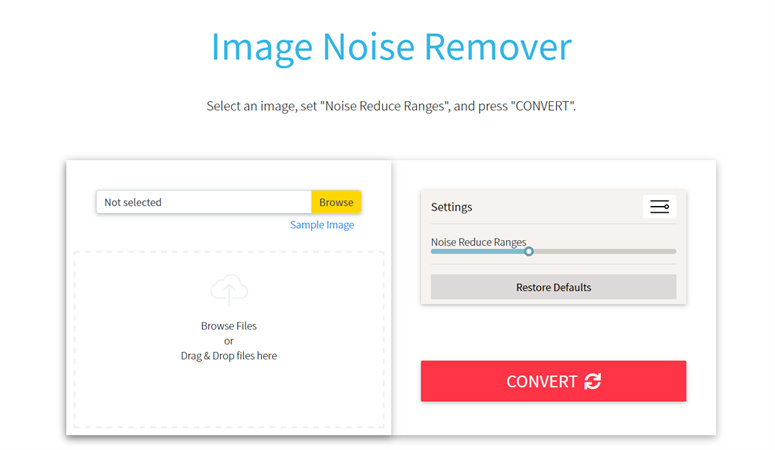 Pinetool
Pinetools online site offers different photo enhancement features. You can correct the color, enhance a photo or perform a number of edits using it.
With the help of its noise removal tool, you can get rid of noise from digital images. Just go to this online site, upload your file, and press "Remove noise" and all done.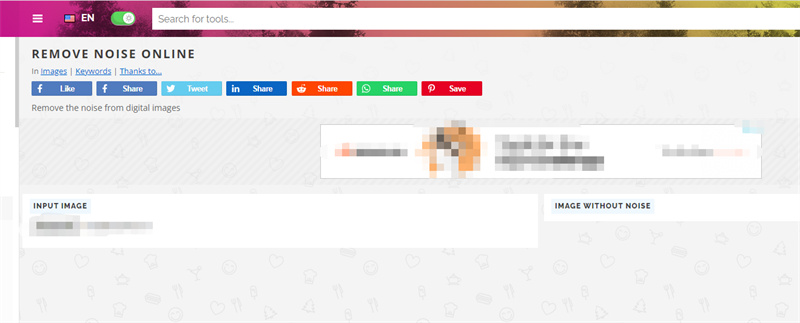 Online Photo Converter
This Online Photo Converter Tool is effective in denoising an image. You can also use it for turning your photo into a pencil sketch or resizing an image and photo to black and white.
To remove noise, just upload your image (max of 5MB), select the denoise level from 1 to 6, choose the quality of the image, and press OK. It will take some time to process your image and you will get it within a few minutes.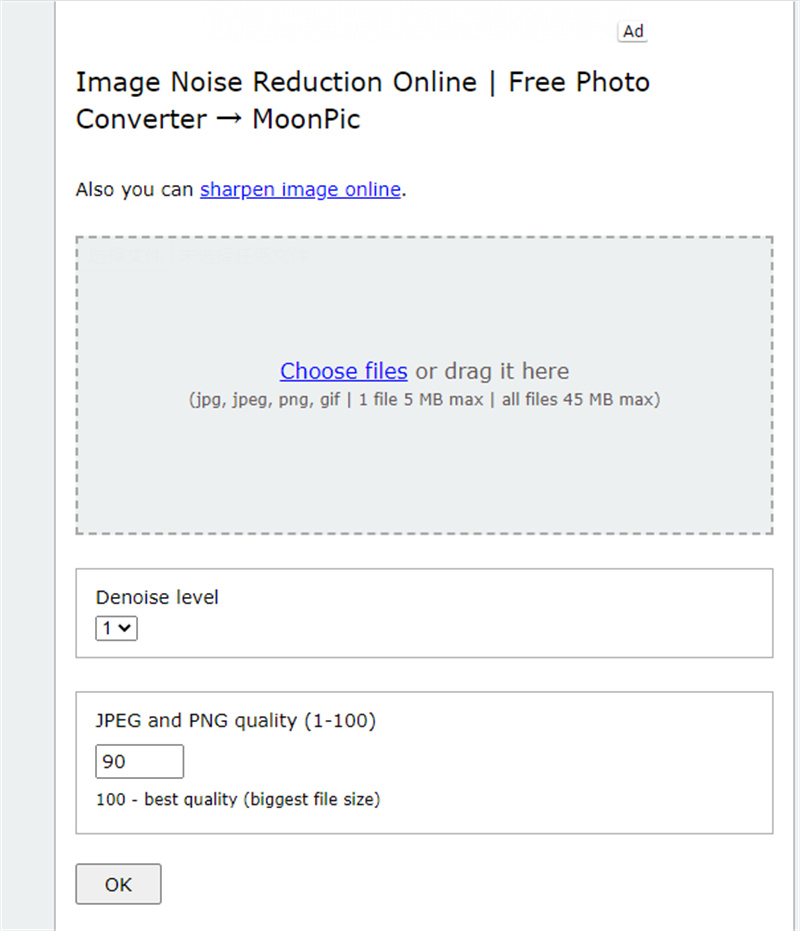 Denoise Laboratory
The last one we have on the list is Denoise Laboratory. This AI photo denoiser works using a convolutional neural network to detect the parts of the image having noise. It removes noise from your images in real-time.
So, whether it's the main noise which is shot noise or any other digital noise, this online tool can remove all those while providing you good quality images. Moreover, you can also use it to improve the quality of low-signal images.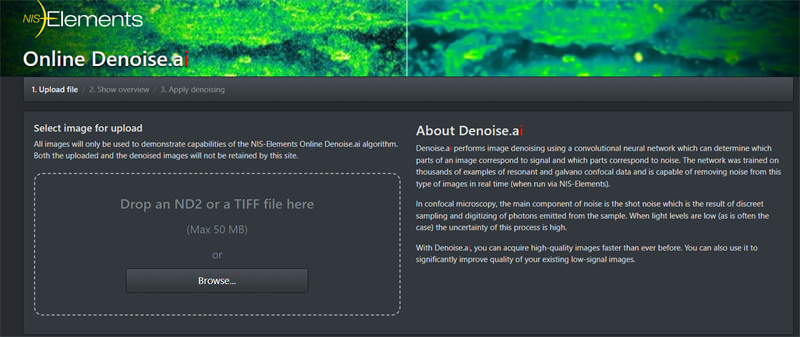 3.

Why Do You Need HitPaw to Denoise Your Photo?

Now the main thing is how you decide which option is good. As online tools look tempting due to the fact that you don't need to download any app on your device just all the hassle comes online. However, there are some limitations that make such tools less effective and not as good at providing high-quality results as professional software can.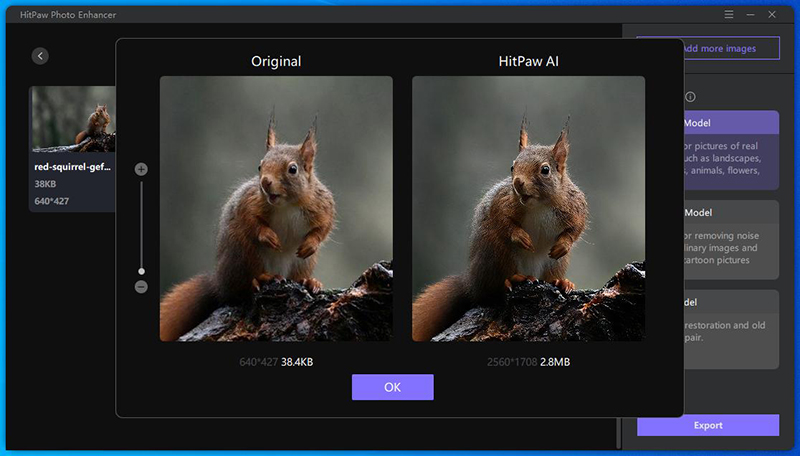 HitPaw Photo AI is the best photo denoise software as it gives you the best results in just a few seconds. Talking about the quality of enhanced images then you can expect them to be excellent and way better than an online tool can.
Pros of HitPaw:
AI-powered and 100% automatic
Batch enhancement of multiple images
Faster speed
No virus or ads
Cons of online tools:
A lot of ads and irrelevant stuff
Slow loading and processing speed
Require a stable internet connection
Limitation on the size and number of images you can process
Conclusion
That's all about our picks to denoise photo. However, nothing can beat HitPaw Photo AI in its functionality as it provides the best results you can ever imagine. All without any hassle or manual editing. So now there is no need to worry about a noisy photo, go wherever you want to click a photo and feel free to process it using HitPaw Photo AI.