[Free & Paid] Best 10 Batch Photo Resizers for Your Windows/Mac
Batch photo resizers allow users to process and resize multiple images at once, rather than having to resize each image individually. There are dozens of them available online, however, we have done the research and saved your precious time to outline the top 10 applications that can batch photo resize.
1.

[BEST Solution] How to Batch Resize Photos Without Losing Any Quality

There are multiple batch photo resize software available online which can help you resize photos keeping the original quality intact. We have one such software "HitPaw Photo AI" which enables you to perform all the tasks in the same place.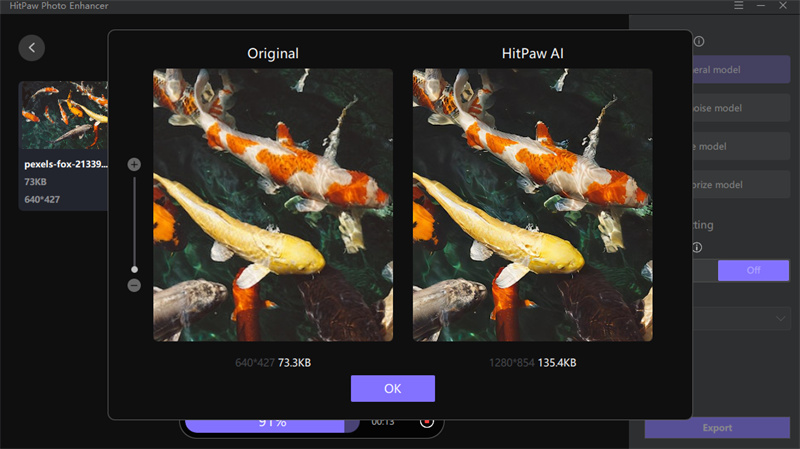 We highly recommend using HitPaw Photo AI for a better, fast, and more reliable user experience. With this software, you can batch and resize many images at once without any hassle. Apart from that, it is an AI-based tool so no need to worry about manual editing.
AI one-click enhance
Support batch sharpening
Customize your photo size
Available for Windows and Mac
Here are the general steps on how to batch resize photos.
Step 1.Download and install the software on your computer by the button below.

Step 2.Add the photos you want to edit by clicking on the "Choose files" button or by dragging and dropping them into the software.

Step 3.Select your desired AI model from the available options.

Step 4.Preview the changes in the "Before" and "After" sections of the software and export if you're satisfied.
2.

9 Other Popular Photo Resize Software for Your Desktop Device

You can find plenty of batch photo resizer freeware on the main net, and it requires time and focus to find the best one among them, however, we have paved your way easily by doing the research on your behalf and finalized other top software which you can find below.
BatchPhoto
It is a software tool for editing and managing large numbers of digital photos. It allows you to apply various edits, such as resizing, cropping, and color adjustments, to multiple photos at once, making it a useful tool for photographers and graphic designers.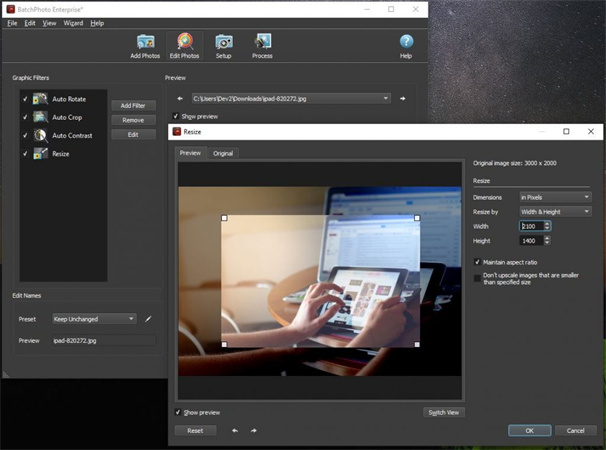 Some of the features of BatchPhoto include the ability to batch-rename files, add watermarks, captions, and date stamps, convert images between different file formats, adjust the brightness, contrast, and color balance and create photo albums and web galleries.
PhotoSize
It is an online tool that can help with its user-friendly interface. You can easily reduce the size of your photos by simply uploading your images (you can select multiple files at once) and selecting the "Resize" filter in the second step of the process.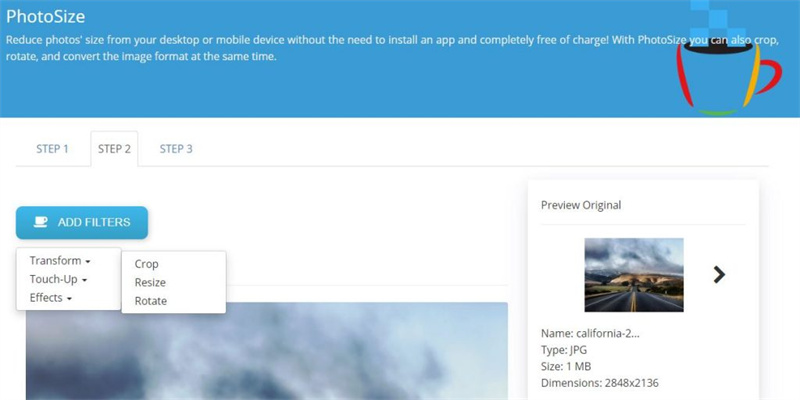 You can then choose from preset sizes or manually enter the desired dimensions for width and/or height. In addition to resizing, PhotoSize also offers other useful features such as cropping, rotating, adjusting contrast, brightness, and saturation, and adding artistic effects like black and white, sepia, and charcoal.
ACDSee Photo Studio
It is a powerful photo editing software that offers batch-processing capabilities. To resize multiple images at once, you must first enter the "Manage" mode. Then, select the images you want to resize and go to "Tools" > "Batch" > "Resize". In the dialog box that appears, you can choose how to resize your images, whether it's by percentage, specific pixels, or print dimensions.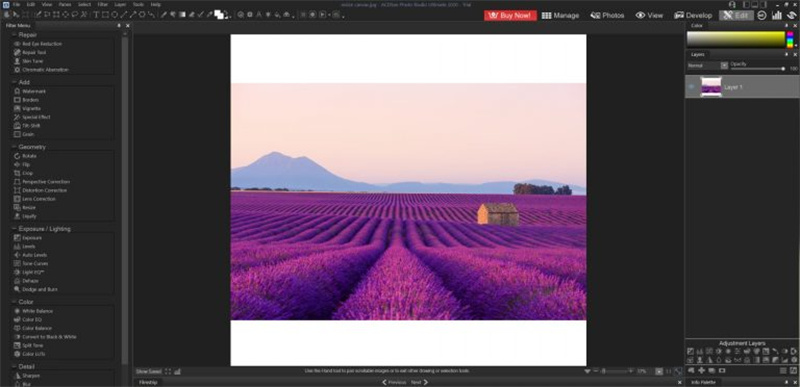 Fotosizer
It is a Windows-based software created for the purpose of reducing photo size. The user face is divided into two sections; on the left, you can view your images, and on the right, you have access to the available features.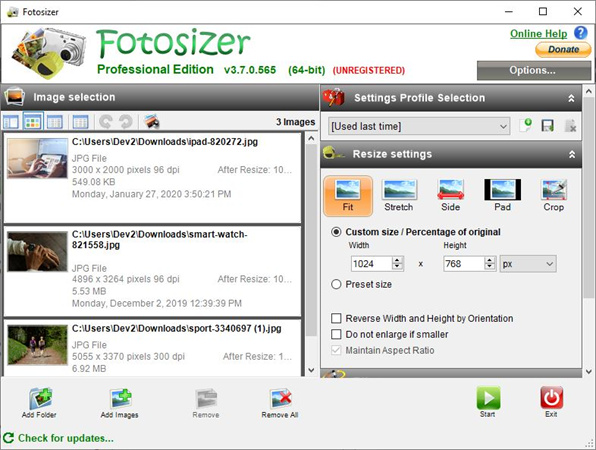 It has various resizing modes, which include manually setting new dimensions for width and/or height, selecting from a wide range of preset options, resizing only one side of the photo, and adding padding to make all images the same size.
Light Image Resizer
It offers a range of preset profiles that you can choose from, or you can create your own custom profile. Alternatively, you can manually enter new dimensions for width and/or height in pixels, percentages, inches, or centimeters. It also has different modes like Fit, Stretch, Center, Crop and Extends to Square that can be used to resize the images.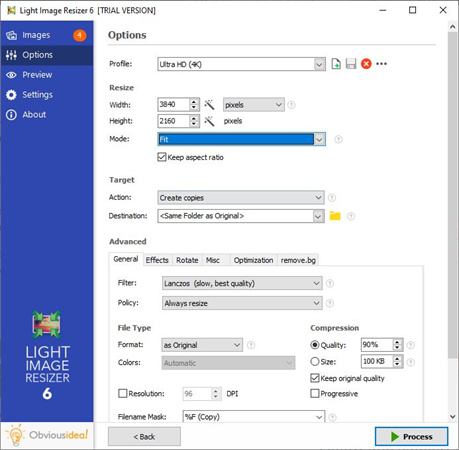 FILEminimizer Pictures
This program helps you to significantly decrease the size of your photos while maintaining their quality. The program offers four compression levels, including strong, standard, low, and a customizable level that allows you to adjust the compression settings to your liking.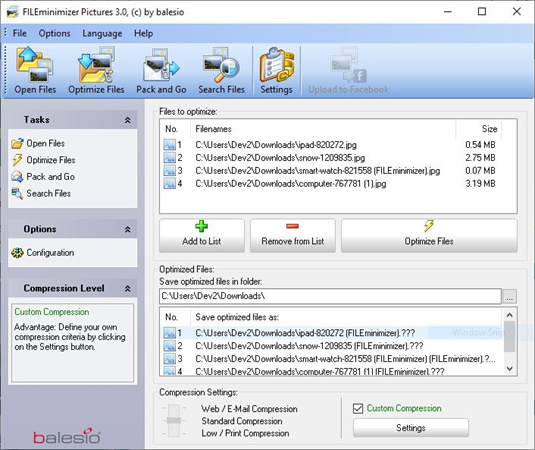 FastStone Photo Resizer
It is software that you can use to resize your photos, though the interface may take some getting used to. To access the resize option, you need to click on the "Advanced Options" button, and then select "Resize" from the options available.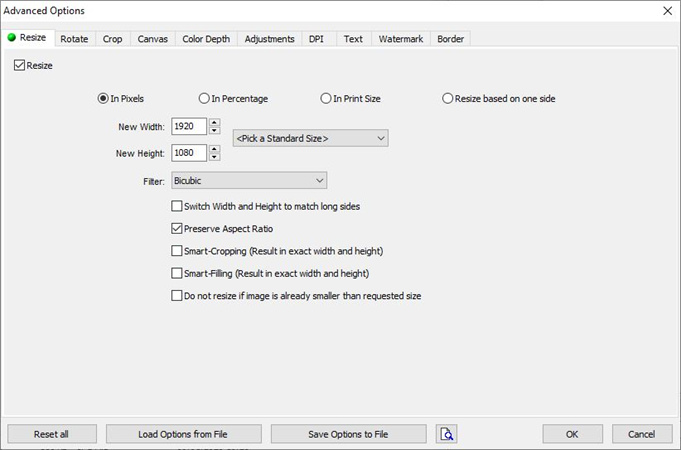 Image Resizer
It offers a modern and visually appealing interface in comparison to other similar tools. To resize your photos, you need to follow three simple steps: select the files you want to resize, choose your resize settings, and then select your output settings.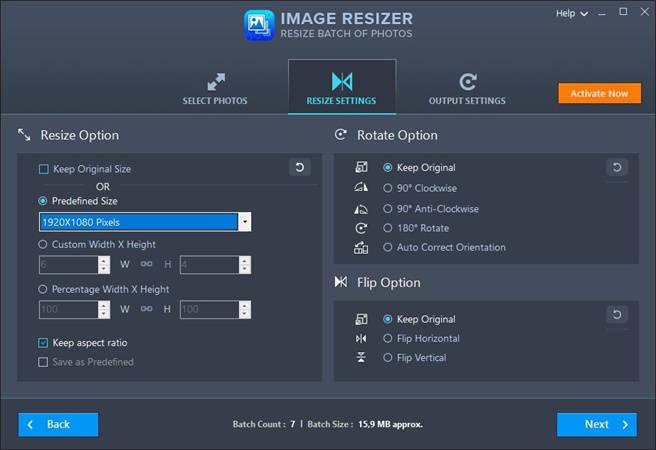 Photo Resizer
With this tool, you can optimize images, either individually or in bulk. The application has an intuitive design and its main window includes a side-by-side comparison of the original and modified image. The program offers three main options for editing: crop, resize, and compress.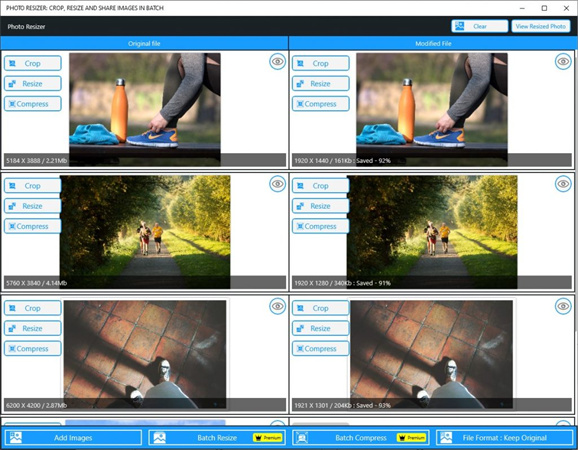 Conclusion
If you are a professional photo editor then you may know how difficult it is to process a lot of pictures at once manually. Having a proper tool to do all the processes lessens your hassle. We hope you have found your best batch photo resizer from this article. However, we recommend you to go with HitPaw Photo AI since it is an AI-based software that totally eliminates the need to process multiple images in one go.