Top 12 Video to Audio Converter in 2023 [Fast and Safe]
You might feel the need of an ideal video to audio converter every now and then. You might need to convert your favorite video from YouTube to MP3 or you might need to use the audio of a music track for other reasons. At such times video to audio converters can be very handy. In this article, we will have a look at top 12 converters divided across different platforms such as Windows, Mac, Online, Android, and iOS. Keep reading to know more about these converters.
Part 1. 5 Best Video to Audio File Converter for Windows/Mac
This section talks about some of the best video to audio file converter options that can be used for Windows and Mac. Have a look.
1. HitPaw Video Converter
HitPaw Video Converter for Windows and Mac is one of the best YouTube video to audio converter that allows users to download and convert videos not only from YouTube but also different platforms. It is an all in one video converter tool permits users to convert, download, and edit videos easily.
Highlights
Convert video to mp3, wav, m4a, flac, ogg, amr, mp2, and m4r
Download channels and playlists in bulk at quick speed
Extract audio from video files from YouTube and other popular platforms
Add-on editing features that enhance your video and audio experience.
Convert iTunes Music, Apple Music, Spotify, Deezer music to MP3
120X faster video conversion speed without loss of quality.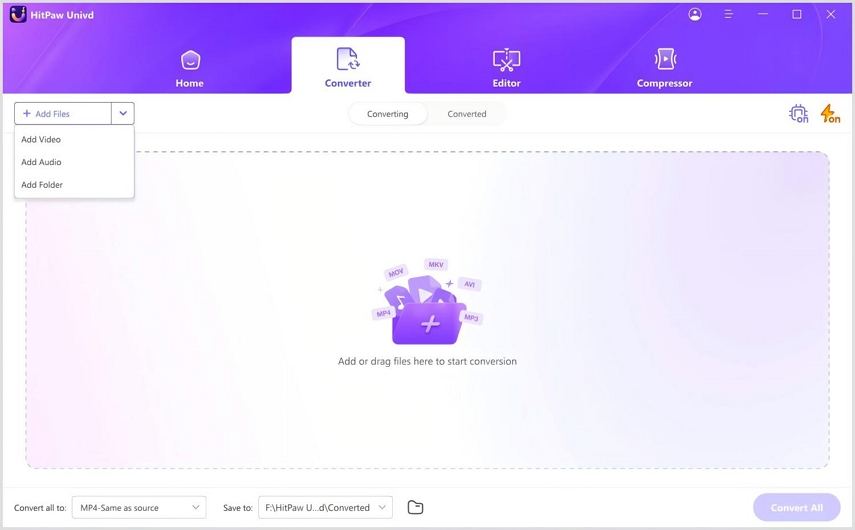 2. VLC Media Player
VLC Media Player is not just a great playback tool but is also a video to audio converter - MP3 converter. The tool can do a whole lot of other things such as convert videos in to different formats. Users can convert between a huge range of supported video files with the help of this player. It works great for most codecs and formats but there are a few problems and the conversion feature is not the best.
Highlights
Works on all platforms
Free and open-source
Offers audio and video stream download options
Cons
Outdated UI
Lacks video editing capabilities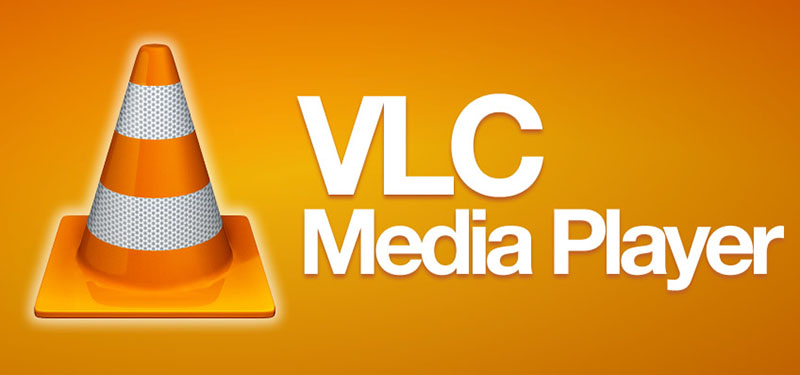 3. HandBrake
HandBrake is another open-source video to audio MP3 converter tool that works on Mac OS, Windows, and Linux. It is a powerful and convenient converter that provides extensive video file format support. In addition to this, it has different video conversion presets for various devices.
Highlights
Hardware acceleration
Batch conversion
Manual & automatic scaling
Cons
Sometimes resulting files get corrupted
Overwhelming for new users
Occasional crashes
4. QuickTime (Mac)
Another free video to audio converter is QuickTime and the best part is you do not actually need to install it separately. Although it is only a media player app for most people, it can assist you convert video to audio files. There is a feature in the app that allows users save only the audio section of your video. This way users do not need to install any other apps.
Highlights
Less-screens to go through to perform the conversion
Produces Apple supported audio file
Works with any video file
Cons
Cannot convert videos that do not open with QuickTime
Does not offer many audio formats for conversion
No support for the popular MP3 format
5. FFmpeg
FFmpeg is a free project that creates programs and libraries for manipulating and handling multimedia data. It can manage the complete process of video and image manipulation, transcoding, conversion, playback, and streaming. It is the most popular image and video processing tool and is used by many firms across different industries.
Highlights
Supports a wide range of codecs and filters
Excellent codec and filter support
Supports all major audio/video formats
Cons
Not easy for beginners
Cross-platform support is also limited
It doesn't provide audio and video I/O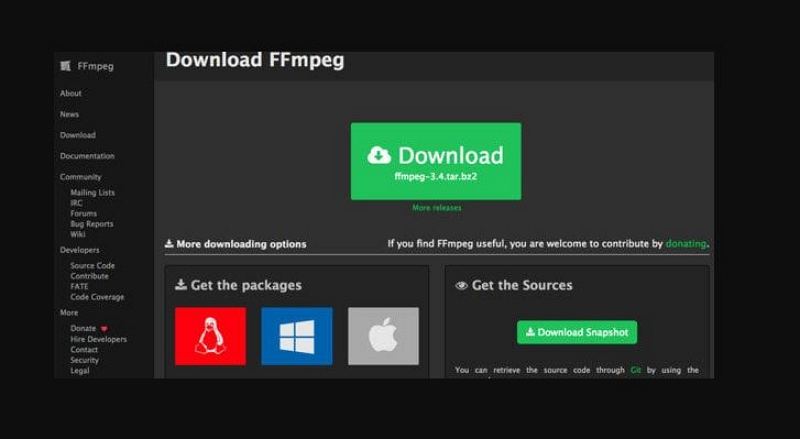 Part 2. Top 5 Video to Audio Converter Online
This section talks about the top video to audio converter online options for you. Have a look.
1. HitPaw Online Video Converter
HitPaw Online Video Converter is one of the best online converted that you can get. It is basically the online version of the HitPaw Video Converter that you just had a look at earlier. It provides almost same features and is very easy to use. The conversion process just take few seconds and you do not need any expertise to use it.
Highlights
Completely free
Easy to use
No limitations, no watermark, no ads
High-level security
Works on any device
Constantly updated features
Cons
Limited supported formats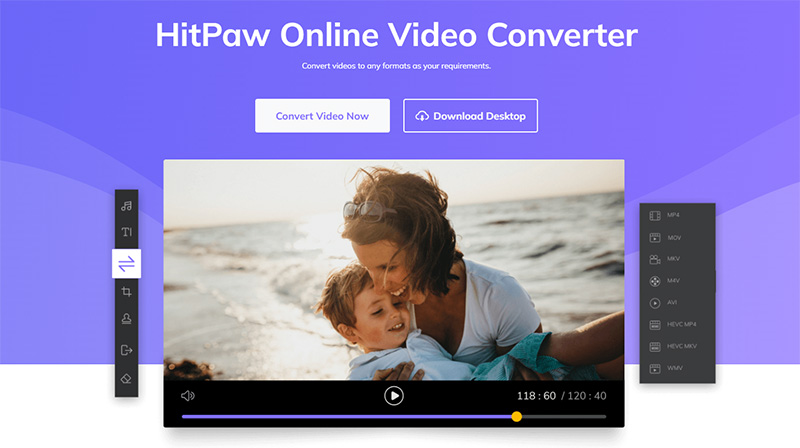 2. Audio Convert
Audio Convert is another solution for all your file conversion requirements. And all it needs is a functional browser. As an online converter, it supports conversions between popular video formats and it permits users to add files from their local PC or using online URLs.
Highlights
Supports more formats
Support for Dropbox and Google Drive
Cons
Not free
Size limit of 100 MB
3. FreeConvert
FreeConvert is not just any media converter but it allows users to convert almost any file format to any format users wish to. It has an audio converter too that allows users to turn any of their videos into audios using the web browsers. Users can upload their input file from different sources and then easily choose an output format for conversion. It follows a simple 3-step approach to assist users convert the videos to audio format.
Highlights
Ability to select any format
Three-step conversion procedure
Cons
Confusing as the platforms has many more options than required
File conversions take forever sometimes
4. VidConverter
VidConverter is just another online converter in our list. The platform allows users to add audio and video files separately for conversion. The tool supports different formats such as mp4, m4v, mov, avi, flv, mpg, and wmv. The platform is very simple to use and needs no brainstorming.
Highlights
More than 200 format supported
Fast and simple to use
High - quality conversions
Cons
Limited supported formats
Takes forever for conversion
5. Online Video Converter
Online Video Converter is an online converter that allows users to convert video and audio files to different media file formats. For a conversion such as video to audio, users can quickly load their video file and the platform will get it converted to an audio format quickly. The files can be uploaded from different sources as well. Users have different enhanced options to play with in case they wish to customize something before they go ahead and convert.
Highlights
Add metadata to your audio file
Elegant and easy user interface
Convert multiple videos to audio at once
Cons
Ads can be annoying sometimes
Security concerns
File downloads often fail
Part 3. Best 2 Video to Audio converter iPhone and Android
This section talks about the best conversion apps for your Android and iOS devices. Have a look.
1. Media Converter - video to mp3
The Media Converter - video to mp3 is a video to audio converter iPhone app that allows users to convert videos to audio formats without any trouble at all. Once you download the app, users can import the videos they wish to convert to audio format and the app will get that done within no time.
Highlights
Dropdown menus to choose file formats
Clean user interface
Access compressed archives
Cons
Many features need upgrading
Sometimes it will not allow you to select a video from your device
Intrusive ads
2. Video to MP3 - Video to Audio
If you use an Android smartphone or tablet, then Video to MP3 - Video to Audio is the app that can be helpful. With this app, your Android device can perform conversions such as video to audio and that too without any. This app is available on the Google Play Store and lets users to extract audio from your video files without any hassle. All that it needs users to do is upload the video into the app, select the format they want their output file, and they are all set.
Highlights
Trim videos before converting them to audio
Offers both simple and advanced modes
Preview files before conversion
Cons
Sometimes videos converted to audio have blank music
Trimmed videos can go out of sync
Gets sluggish occasionally
Conclusion
Having said that, we just had a look at top 12 video to audio converters. Amongst all, HitPaw Video Converter is the best options that one can try for conversion. All types of video files can be easily converted to MP3, WMV, WAV, FLAC, AAC, and other popular audio formats in just a few clicks. You can also choose the quality of the output audio file as needed.