Everything You Want To Know About The NBA Playoffs 2023!
NBA Playoffs 2023 is the post-season tournament by National Basketball Association. Since the second round of the NBA Playoffs has begun, a lot of storylines are in queue to feel thrilled about. It's time to look at the schedule, playoff teams, and highlights.
So if you are eager to know the details, along with the channels to watch the live streaming of NBA Playoffs 2023, you are at the right place. Even this article also covers the method of enjoying the NBA Playoffs games in high quality using upscaling software.
Part 1. Basic Info Of The NBA Playoffs 2023
Whether you want to know about the NBA Playoffs 2023 dates or its teams, you are at the right place. Even you will learn about the sponsorship, schedule highlights, and who won the NBA finals. So let's take a plunge into the details!
1. What is the NBA Playoffs 2023 Dates?
NBA Playoffs 2023 began on April 15 and will end with a final game as soon as June 9 and as late as June 18. It depends upon the length of the NBA playoff's previous round.
2. How Many NBA Playoff Teams In 2023?
NBA Playoff teams 2023 are also in accordance with the traditional playoff bracket. It means a total of 16 teams will take part, eight teams from each of the Western & Eastern Conference.
3. Who won the NBA Finals 2023?
The second round of the NBA Playoffs has started. However, NBA Finals 2023 will begin on June 1 that can be scheduled as long as June 18. So the winning team is yet to be announced!
4. Sponsorship
Google Pixel is the sponsor of the NBA Playoffs for 2nd straight year. It is named as 2023 NBA Playoffs by Google Pixel. It is a multiyear agreement with Google Pixel, which is why logo branding is being provided to them on all venues, digital properties, and even on telecasts.
Part 2. Where To Watch The Livestream Of NBA Playoffs 2023?
Here are some leading platforms to watch the live streaming of NBA Playoffs 2023. Let's take a plunge into their details:
1. Fubo TV
Price: $69.99/mo (Pro), $79.99/mo (Elite), $99.99/mo (Ultimate)
Fubo TV is an excellent method to not only watch live NBA games and shows but also highlights in Spain, Canada, and the United States. It streams live TV from over 200 channels without any cable requirement. You can enjoy it on any of your devices.
However, the unique feature is its Cloud DVR which offers 1000 hours of space for recording shows, games, etc. Plus, it enables you to start watching for free on a trial basis. Even you can cancel your subscription whenever you want.
2. YouTube TV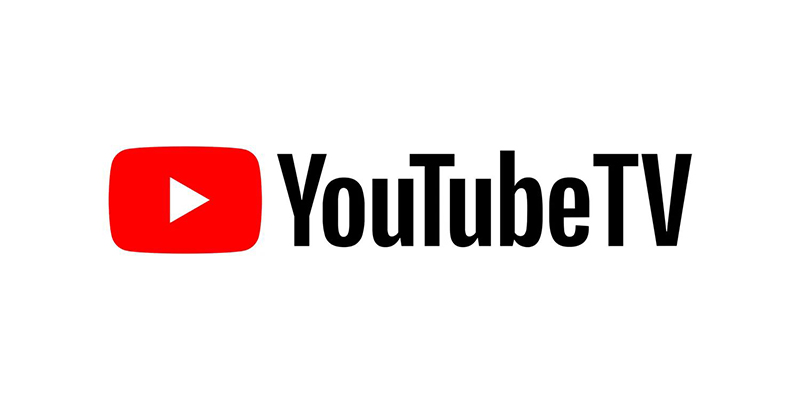 Price: $64.99/mo for first 3 months & $72.99/month later
YouTube TV is a great choice if you want to enjoy NBA Playoffs 2023 live streaming in the USA. It lets you watch live TV from 100+ channels, including news and sports. Also, you can go for the on-demand entertainment collection whenever you want.
In addition, you won't require any satellite dish to start watching. However, the best it provides is unlimited DVR space for recording. Even you will get rid of the hidden fees regarding broadcasting, DVR, box rental, and cancellation.
3. Hulu + Live TV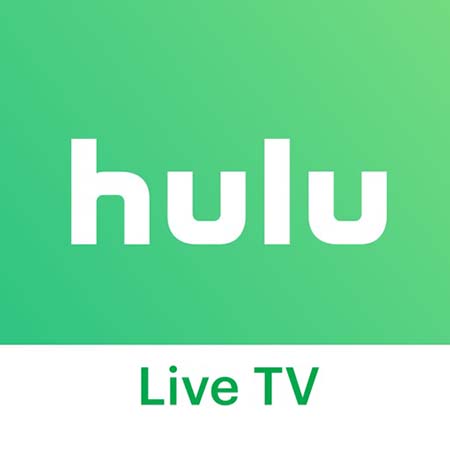 Price: $68.99/mo (Hulu + Live TV) and $82.99/mo for Hulu (No Ads) + Live TV
Owned by Disney, Hulu + Live TV is a great streaming service for watching NBA shows and games that provides live streaming and on-demand TV from 85+ channels. It is also famous as MVPD (Multichannel Video Programming Distributor) in the US.
As the name implies, you can access the Hulu catalog of content. Like YouTube TV, the DVR space is unlimited to record and enjoy a personalized library. Besides, ESPN+ and Disney+ bundles are also included for free.
Part 3. FAQs of the NBA Playoffs 2023
Q1. How long is the 2023 NBA season?
A1. The 2023 NBA playoff season began on April 15, 2023; however, its final will be in June 2023. This second season will be of almost 2 months. Mainly, the 2022-23 was the 77th season of the National Basketball Association. It was played from October 18, 2022, to April 9, 2023. An NBA All-Star game was also held on February 19, 2023.
Q2. Did the Lakers Eliminated the 2023 Playoffs?
A2. No, the Lakers have not been eliminated. In fact, they have been qualified for the 2023 Playoffs after beating Minnesota Timberwolves in the play-in game. Even they succeeded in the first round of playoffs after defeating Memphis Grizzlies.
Q3. How many games are in an NBA season per year?
A3. An NBA season comprises 30 teams, one from Canada and all others from the USA. Each team has to play 82 games in an NBA season per year. The league consists of two conferences, and eight teams from each one qualify for the playoffs. However, the finale is held between the two final teams from each conference.
Part 4. Extra-tips: How to Watch NBA Games In Higher Quality
Many people share NBA game highlights on social media; however, these clips are often blurry for various reasons, such as reduced resolution, camera instability when shooting, etc. So if you want to watch higher-quality NBA games, it's better to use a video upscaling tool. The most recommended solution is HitPaw Video Enhancer since it runs over mature AI technology and provides you with the best output.
This AI-enhancing tool with a simple & clean interface makes it effortless and super quick to improve video quality. While processing, you can not only select the desired AI model but also preview the output video without watermarks before exporting. Besides AI upscaling, its other features include resizing video, removing noise, sharpening video, and more.
Features:
Help you enhance videos up to 4K/8K resolution
Remove noise from videos to overcome the blur
Offer auto enhancement with GPU acceleration
Support batch processing to save your effort
Preview without watermarks
100% safe to use with NO Ads
Here is the process to enjoy NBA Playoffs highlights in much better quality:
Step 1. First of all, open the official page of HitPaw Video Enhancer software. Click "Download," go to the Setup page, set the destination, and tap "Install." Also, click "Install Setting" if you want to change the language. After installation, press the "Start" tab.

Step 2. Now, launch the program and click "Choose Files" from the interface. You have to browse and import the desired NBA Playoffs highlight into the program.

Step 3. After that, look at the different AI models available in the column on the right-hand side. Choose the "General Denoise Model" and wait for processing.

Step 4. Once the processing is finished, you can tap "Preview Effect" under the video to check the output.

Step 5. If it's what you want, go back, adjust the output "Resolution" & "Format," and hit the "Export" button. Comply with the on-screen instructions, and you are all done!
Learn About HitPaw Video Enhancer:
Part 5. Conclusion
Since NBA Playoffs 2023 is underway, everyone wants to know all the relevant information. But going through this article, you must be aware of NBA Playoffs dates, teams, sponsorships, winners, and more. You can surely enjoy the game.
In contrast, if you want to watch NBA Playoffs games in high quality, HitPaw Video Enhancer is the best choice. It helps you quickly enhance your videos, automatically working over AI algorithms. So let's try it once!