How to Change MOV to MP4 on iPhone | 3 Easy Ways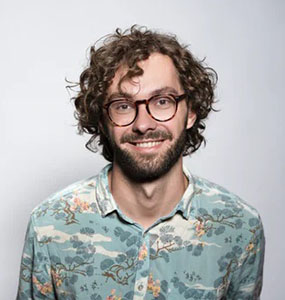 There are several techniques to convert MOV to MP4 iPhone, but not all of them are simple and effective. An iPhone video converter is required if you wish to convert videos taken on your iPhone to MP4. Three of those converters are discussed in this post to assist you in converting your videos. Your recorded videos are kept in the Photos app so you may watch them later. These movies are in the MOV file format, which can be viewed on both an iPhone and a Mac. The problem is that the MOV file format is not supported by all systems. For example, Windows does not accept MOV by default, therefore you'll need to install a programme to watch these films. You convert your iPhone videos to MP4 format, which allows them to be played on nearly any device. Following are 3 was to convert MOV to MP4:
Part 1: How Do I Convert MOV to MP4 on iPhone for Free
When it comes to iPhone video converters, there are a number of possibilities. A simple Google search will bring up a big number of converters in front of you, allowing you to select one or more from the list.
If you haven't discovered a suitable converter yet, we can make some recommendations. The following are a few of the best and free Mov to mp4 tools for converting your iPhone videos.
To convert a MOV file to an MP4 file, you don't need any additional software. You can only accomplish this work using iMovie. You can convert mov to mp4 on iPhone free.
iMovie is a video editing programme that comes preloaded on Mac computers. The steps are as follows:
Step 01Launch the iMovie programme, which is a built-in video editing software for Mac.
Step 02Go to the File menu and choose "New Movie" from the drop-down menu. If you are asked to choose a theme, select "No Theme".
Step 03Select "Import Media". Browse for and add the MOV file you wish to convert by choosing and pressing the "Import Selected" button in the right-bottom corner.
Step 04The chosen MOV video will open as a new Project. Next, navigate to the app's toolbar, click File, and then select the Share option.
Step 05In the succeeding window, click the File button and, if necessary, update the preferences before clicking the Next button.
Step 06In the new pop-up box, specify where you want the converted MOV file to be saved. Finally, to finish the MOV to MP4 conversion, click Save.
1. The Pros of iMovie:
Beginners and users with little to no expertise will benefit from this.
Also works well on Mac.
iMovie is a straightforward interface that gives me complete control over all components of an edit line, including transitions, titles, music, and video.
It offers comprehensive features.
2. The Cons of iMovie:
It doesn't have the same amount of versatility as more professional-level editing software.
When the processes get too overwhelming, it may crash.
Only works for MacOS and iOS(no Windows version).
When working with huge files, it takes up a lot of storage space and can be sluggish.
 MOV is a popular video format that can be processed by a variety of video converters to change .MOV to MP4 on iPhone. However, not all of those converters can guarantee that the video quality will not be compromised throughout the converting process. MovP4 is a 3.5-star software that is adequate. The app is available for free.
MovP4 is currently ranked #278 among the best free iPad Reference applications.
It's so simple and easy to convert videos to movp4. It can easily help you solve your problem of how to change .mov to .mp4 on iPhone. Following are steps:
Step 01First select the video on the camera roll which you want to convert.
Step 02Select the video format into which you want to convert your video.
Step 03Congratulations! Your video is ready in the format you desire.
1. The Pros of MovP4:
With a simple user interface, it can easily change MOV to MP4 on iPhone.
Check your files before converting them.
2. The Cons of MovP4:
There are no frequent updates.
Does not convert audio from the microphone.
MovP4 does not appear to be particularly safe.
Occasionally, the conversion will come to a halt.
Here are the 2 converters to change .MOV to MP4 iPhone. If you are a desktop users, there is also a wonderful .MOV to .MP4 converter for both Windows and Mac. Let's move on to next part.
Part 2: Another Effective MOV to MP4 Converter for Desktop Users
If you're looking for a batch MP4 video converter for Windows or Mac, you've come to the right place. HitPaw Video Converter will give you with the advantages of many tools for a variety of reasons. It supports over 1000 media file types and includes various tools for editing, downloading, and converting. It is an excellent choice for converting videos, not only because of its fast conversion speed, but also because of its high output quality with no loss. HitPaw Video Converter is the finest free video to MP4 converter if you want to convert video to MP4. It is compatible with Windows.
1. Advantages of HitPaw Video Converter
HitPaw Video Converter is an all-in-one tool. There are some of the benefits of HitPaw Video Converter below.
1

The best video converter option for converting videos to MP4 in any format.

2

Its UI is incredibly user-friendly, making it simple to learn.

3

Support for over 1,000 video formats, including MP4/AVI/MKV/MOV/WMV and others.

4

Batch converting MOV to MP4 at 120x faster speed

5

By pasting URLs, you may download videos from over 10,000 video sharing websites.

6

The application is completely safe to download and install on any operating system.

7

It is capable of converting videos from one format to another without sacrificing quality.
2. How to Convert MOV to MP4 Using HitPaw Video Converter
To convert this data, follow these steps:
Part 3: Frequently Asked About Converting MOV to MP4 on iPhone
1. Is there a limit to how many files I can convert?
There is no limit to the number of files you may convert with HitPaw video conversion software, so feel free to use it as much as you like.
2. Should I convert MOV to MP4?
It may be preferable to maintain your videos in MOV format while editing. When it comes to posting your movies to the internet, however, it is advisable to convert them Mov to MP4 first, since it is the most suitable of all video formats.
Conclusion
Video conversion is not without its difficulties. Many applications degrade the quality of your films, while others may be incapable of converting huge files. In some circumstances, you may have a large number of files to convert and hence want a quick converter. In this discussion, we will go through the finest and easiest MOV to MP4 converter software available. However, if you want the best, we recommend using the HitPaw Video Converter, which works best without sacrificing video quality. It can transcode all videos and audio at faster rate.