Top 7 Singing Apps that Make You Sound Good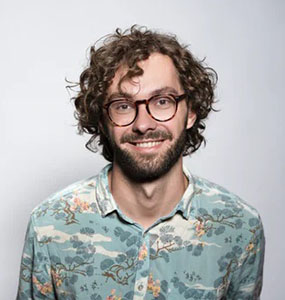 Most people love to do singing. Singing can release stress levels, boost immunity, and enhance memory & mental health. Many people want to sing, but they don't have the talent to sing. So how to make your voice sound better? or how to have a good voice? Here are various apps that can assist you in making your voice sound better. Now you can promote your passion for singing admirably. Apps that make your voice sound good when singing a song in a way that won't let you down while performing a vocal task. This is the perfect guide that will let you know how to get a better singing voice by using a voice editing app for singing.
Part 1: Top 7 Amazing Apps That Make Your Singing Voice Better
Now, you can enhance your passion for singing without having professional skills. These are the seven best voice recording and singing apps to make your voice sound better.
1. Voloco: Perfect for Auto-tuning
Voloco is the best voice enhancing app that is one of the best options for singing. This app is for you if you want to know how to get better singing voice. It's an exclusive app that provides ultimate assistance for recording soundtracks.
Also, it can ensure demos, video performances, and voiceovers. Now, you'll be capable of evaluating your singing through Voloco. It's the best voice-enhancing app. It can deduct unnecessary background noise while your practicing period. It's a great solution if you are confused about how to have a good singing voice?
Features of Voloco:
Record soundtracks and demos
Ensure amazing voiceovers
Keep your data & progress on track
Remove background noise automatically
Ensure the correct pitch of the Voice
Provide effects to polish your recording
Comes up with free beat library
Automatically detect the critical beat during your singing
2. Vocal Coach App: One of the Best Pitch Changers
It's a perfect application for vocal coaching. Now you don't need to go to any singing academy to learn singing.
You can improve your vocal through the training sessions of this application. It can enhance your voice pitch and prepare you for better singing. Now, you can fine-tune your voice.
Also, the Vocal Coach App will ensure four different learning processes such as vicarious, experiential, systematic, and diagnostic. It will let you know how to get good voice for singing?
Features of the Vocal Coach App:
Adjust playback speed very well
Friendly interface
Improve your singing & voice pitch
Ensure multiple learning approaches
Allow you to see the on-screen animation
3. FL Studio Mobile: the Perfect Environment for Music Production
FL Studio Mobile provides a complete music production environment. It can take your singing experience to the next level. It's a dream app for any signing lover. You can perfectly record your vocals.
If you want to know how to have a good singing voice, FL Studio Mobile is perfect for you.
Features of FL Studio Mobile:
Edit audio tracks
Organize content
Cut, mix & add music
Helps you to create a fantastic song
Pattern-based music sequencer
Best featuring for HIP HOP & EDM producers
4. Sing Sharp: Singing App that Makes You Sound Good
Sing sharp is an excellent music application that will enhance your vocal and ensure better performance in terms of singing. It will not only improve your singing skills, but also it can encourage or promote your musical outlook.
It's a pretty good app, especially for beginners, even if you don't know how to make your singing voice better? This app will train you entirely.
Features of Sing Sharp:
Warm-up your vocal exercises
Evaluate your practice: the lowest & highest pitches
Ensure basic to advance stage vocal exercises
Allow an ultimate method for songs Record & Playback
Permit you to customize your singing
Mobile-friendly app with an easy interface
5. Perfect Pitch: Best App for Promoting Your Singing
Stop asking this question yourself: do I have a good singing voice?
If you don't have a unified voice for singing, no worries! A perfect pitch is the best solution for your problem. It can dramatically change your singing better. The most important thing about this app is that it comes with unique strategies. These strategies can improve your singing and promote it as well.
The application consists of different levels that allow you to improve your singing by step by step process. It will provide easy-to-understand music lessons if you are a person who currently starts singing. It's a superb voice recorder enhancer. Also, it's a singing voice editor app free available for you.
Features of Perfect Pitch:
Import your favorite songs from digital media
Allow you to practice songs
Detect & display your singing pitch & vocal
Ensure real-time evaluation and accuracy
Permit you to tune to vocal easily
Promote your singing in step by step process
6. StarMaker: the App that Discovers the Next Generation of the Music Industry
It's a technology-driven music app that can explore the future singing stars. It can allow you to record your Karaoke songs with different vocal effects. The effect may include: Warm, Vinyl, Party, Distant, and Fascinating.
Also, it can provide you with beautiful filters that you can use to edit your music videos. It has all the attributes that help you to create a music video. Use this app if you think you are a singing star in the upcoming future.
Features of StarMaker:
Comes along with various voice effects
Provide unique filters to beautify your music video
Correct your pitch in a professional way
Give a reward for every song
Generate in-app traffic flow to your social media account
Help you to become a verified singer
7. KaraFun App: Comes up with the Best Karaoke Party Ideas
Karaoke songs are the best way to enhance the enjoyment level of your party. No worries if you don't know how to get a better singing voice for karaoke songs. If you have a passion for singing, you can use the KaraFun application that will allow you to sing karaoke songs most efficiently.
In this application, you'll get a fantastic collection of Karaoke songs with singing management. This music collection will provide you with many ideas that you can sing.
Features of KaraFun:
More than 48000 studio-quality songs
Allow you to customize any melody and its tempo
Ensure 100% focus and keep you on track
Exclusive features to boost your Kara party
A complete singing management system
Part 2: How to Record Your Sound with High Quality for Better Sharing?
How to record my sound with high qulaity for sharing? Now you can record your musical video by just using a screen recorder. HitPaw Screen Recorder is a two-in-one formula that is a perfect application to record your your songs without any quality loss. It's the best voice editing app for singing that allows screen recording in an efficient way. You can trim or edit voice notes after the video has been reordered. In this application, you'll find various attributes that can enhance your singing even if you are confused.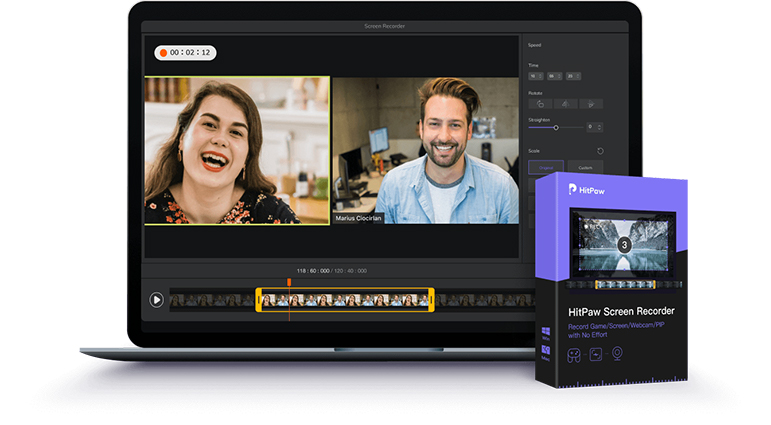 The Outstanding Features of HitPaw Screen Recorder
Permit you to record video from various devices
Promote your live videos and songs on famous streaming platforms
Device and network problems can't affect your process
Comes up with video meeting tools and features to encourage singing
Easy editable option and user-friendly interface
Step By Step Guidance: How to Record Video with the HitPaw Screen Recorder
It's not a complicated task, you need to follow a few steps if you want to record your music video with this app.
Step 01 First, run HitPaw Screen Recorder on your device. if you don't have one, download HitPaw Screen Recorder
Step 02 Now, tap to Select Recording Area when ready to start.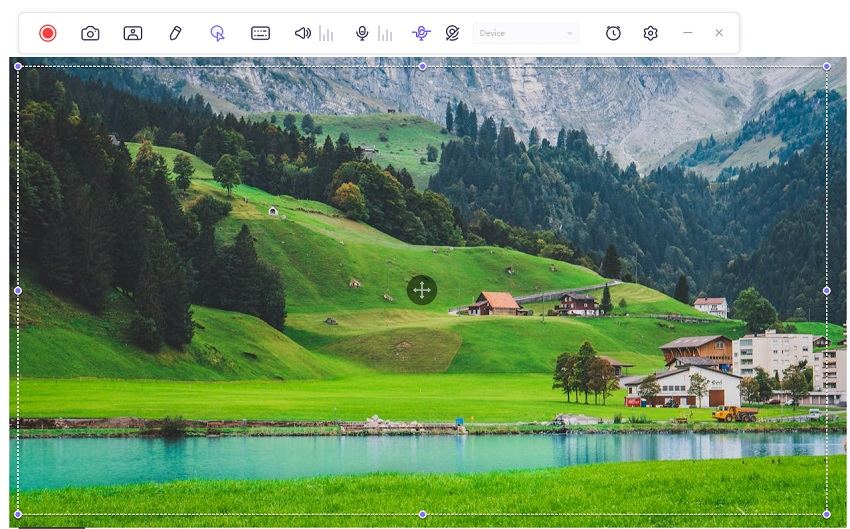 Step 03 Let's customize or adjust recording Settings according to your suitability.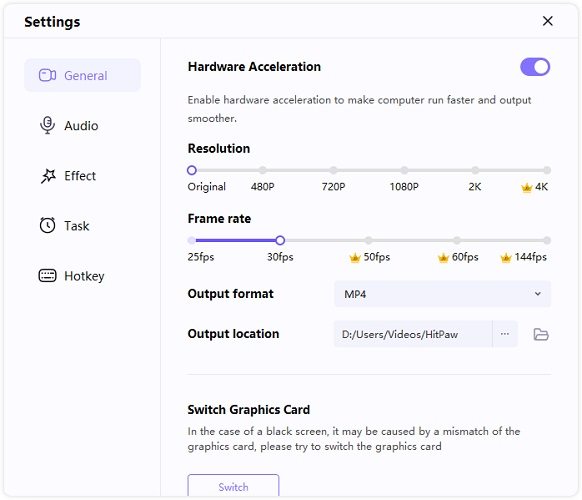 Step 04 From here, you can start recording.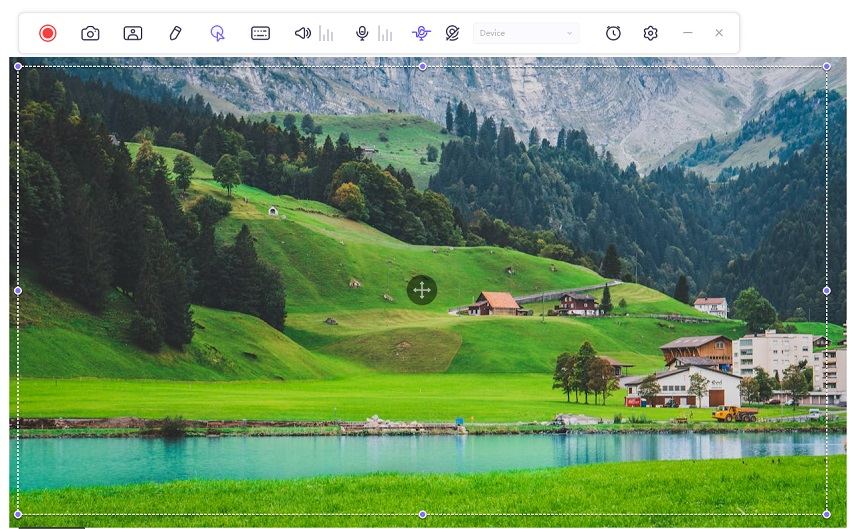 Step 05 After completing your video recording, you can stop Recording and Editing your video using various features.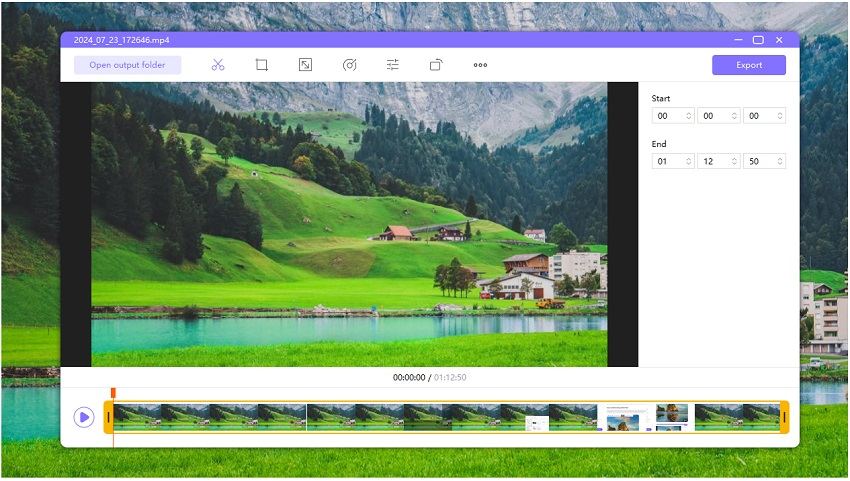 Part 3: Conclusion
You can now be a pro singer using some extraordinary song recorder apps. In this article, we provide you with the answers to how to make your voice sound better when singing. Also, we guided you about the top 7 apps that can improve your vocal skills. This complete review will teach you about singing editing apps & ultimate ways to improve vocal and song proficiency.
So, if you were confused, how to make my singing voice sound better? I'm hoping now you have gotten the perfect Solution. Furthermore, HitPaw Screen Recorder is a wonderful tool that can't become a hurdle in your process due to device and network instability. So get this app and enjoy two-in-one applications with next-level quality.