10 Best AI Face Generators Online | Turn Text & Photo to Anime
Here are the best 10 AI anime face generators online I picked carefully!

>

You can try any of them and have fun with your creativity! Transform yourself or your friends into anime characters, or to create your own original characters based on your preferences. Spark your great imagination and get the amazing images now!
Part 1: 10 Best AI Anime Face Generators (Top picked)
10 AI Anime Face generators free online picked for you. Enjoy your fancy AI art journey now!
No complex spells. No long line to wait. All you should do is depict the anime face you want and give it a click. Then, an AI anime face will be done within seconds!
Features of HitPaw 4AiPaw Art Generator Online:
Free AI Art Generator;
No Ads;
Offer a quick, easy, secure, and safe processing system.
It provides a diverse set of pre-trained models and templates
Works will be kept online for 3 days;
How to Use the HitPaw 4AiPaw Art Generator?
Create Now!
Step 1.

Open the website of this AI tool on your browser. Then, click "AI Art Generator" to enter the prompt or press the lucky dice icon to generate one automatically.

Step 2.

Select the desired "Style" below, i.e., Anime, Sketch, etc. Also. And you can pick up an artist like Miyazaki, Andy Warhol, or others.

Step 3.

Finally, click the "Generate" tab and opting for "Size" and "Saturation" levels. Once done, hit "Generate" and wait for seconds. You can download an completed fancy image soon.
Midjourney is a generative artificial intelligence program with great algorithms, releasing new model versions every few months.
It generates different style images from natural language descriptions, called "prompts", similar to OpenAI's DALL-E and Stability AI's Stable Diffusion.

Features:
Numerous models for you to generate;
Finest art images with supper high quality;
Professional designer's excellent assistant;
Great algorithms for creating a supper complex image;
Complex prompts needed: Not a newbie friendly tool;
Stable Diffusion is a remarkable tool that turns text into lifelike pictures. It lets you create beautiful artwork instantly, giving creative freedom to billions of people.

Features:
Easy to use;
High quality images;
GPU enabled and fast generation;
Anonymous;
No limitations on what you can enter;
Long line to wait;
GPT-3 demonstrated that language can guide a big neural network for text tasks. And Image GPT proved this works for creating high-quality images too. It is taking it further by showing that describing visual ideas with language is now possible.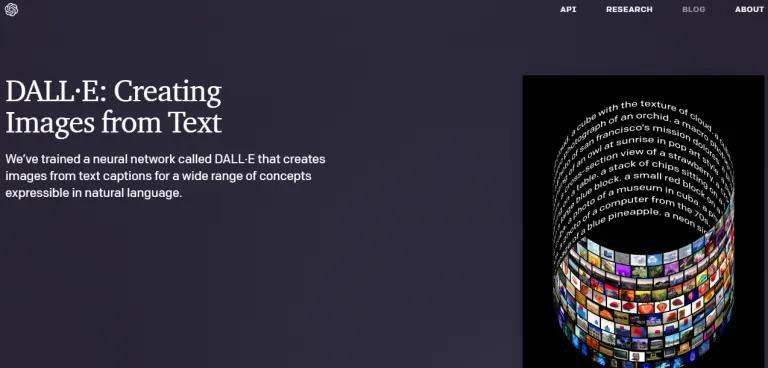 Features:
Drawing multiple objects;
Visualizing perspective and three-dimensionality;
Generates finest and photorealistic images;
Intelligent image editing and variation features;
Large model creates very impressive results;
Easy prompts;
5. ZMO.AI Anime Character Creator
Make your customized anime character online for free. Just by describing your own profile of anime characters, this AI anime character face generator will create similar anime character based on your own data.
Moreover, just upload one image, and it will generate endless anime character variations for you in seconds.

Features:
Not free online;
Lots of AI tools offered;
A dozen of art styles can be chosen;
Easy prompt and steps to generate;
6. Fotor AI Anime Art Generator
Use Fotor's anime AI generator to transform your photos into stunning anime! All you need to do is upload a photo of yourself, and our advanced AI technology will analyze your facial features and apply AI anime filter to turn you into an anime character in no time.

Features:
Not free online;
Sign in to use;
A dozen of art styles can be chosen;
Easy prompt and steps to generate;
Enable you to remove the background;
Highlight the image colors with color splashing;
Leave watermarks on images created for free
7. Selfie2Anime
Using Selfie2Anime, you will get your anime faces generated from photos! Just upload your photos and get your own cute and amazing anime portraits now!

Features:
Free online;
You should offer your email to get the images completed;
Easy steps to generate;
Lots of ads;
8.Waifu Labs - Magical Anime Portraits
A state-of-the-art AI anime face generator that draws custom anime portraits, just for you!
This tool has an artist figures library and creates a perfect character illustration in 4 easy steps. If it sounds like magic, that's because it is! It's totally free to use!

Features:
A free online service;
Only 4 steps to create a figure;
A dozen of pictures generated with one click;
Limit figure models to be chosen;
Watermark on the generated pic;
9.Live3D
This AI anime face generator allows you to quickly and easily create unique AI faces tailored to your needs. Generate AI faces at the speed of your imagination.

Features:
Not a free service;
A dozen of models offered;
Simple acts to use it;
No ads;
10.AILab Tools
AILabTools is an inexpensive online anime face converter with rich anime filters, including many anime filters such as Japanese manga, Pixar, sketch, etc.
Features:
A free online service;
A dozen of pictures generated with one click;
No ads only for paid users;
Part 2: Frequently Asked Questions
Q1. What is the app that turns your face into an anime?
A: YouCam Perfect can turn photo into anime. It provides several art styles for your favorite anime looks that you can share or use as your new Avatar pic.
Q2. What is the free AI that turns pictures into anime?
A: With HitPaw Video Converter AI anime generator tool, you can easily transform your texts/photos into high-quality AI anime art in seconds. Try it now to create your own anime AI art!
Q3. What is the free AI that turns pictures into anime?
A: Here are some anime avatar makers online: 1.Kusocartoon; 2.Cartoonize.net; 3.Sp-Studio;
Extra Tip: The Best AI Face Anime Generator
HitPaw Video Converter is not only focusing on AI Generator. It is a multi-solution for image, music and video converting and downloading.
One of its newest abilities is generating AI art images from text. No complex prompt! No long line to wait! It is also a newbie-friendly software.
Feature of HitPaw Video Converter's AI Generator:
Newbie friendly: Simple prompt&steps;
Random prompts offered;
A dozens of art style can be chosen;
The AI generated anime faces are in a high quality;
How to use it:
Steps:
Toolbox>>Photo>>Ai Art Generator>>Simple prompt/Upload an image>>Select styles/Size>>Generate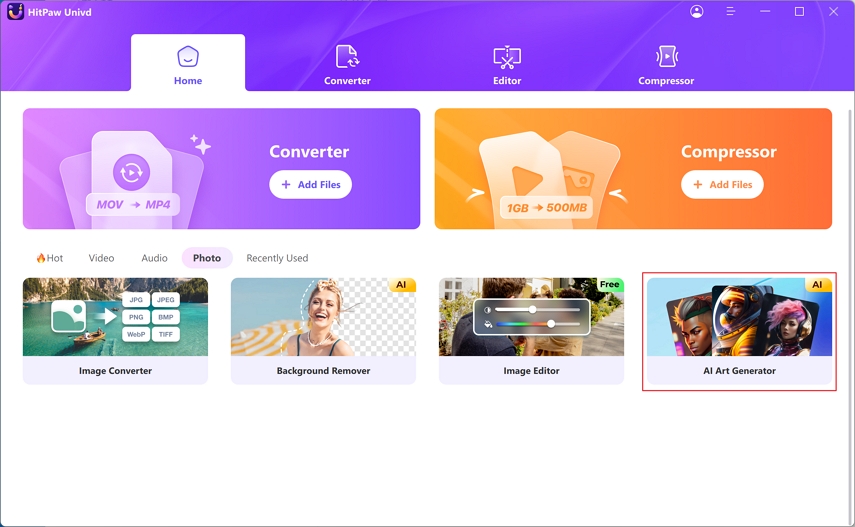 Final thoughts:
Exclude the famous Midjourney, OpenAI's DALL-E and Stable Diffusion, here are 6 more of the best AI anime face generators online picked carefully for you. They are easier to use and more styles & models can be chosen without training.
I highly recommend the HitPaw Video Converter. This tool supports image, music, and video converters and downloaders, etc. It must be an excellent assistant for you.