Why Spotify Application Not Responding, How to Fix
Spotify is an online music streaming platform with its app supporting many operating systems. The platform has millions of daily users subscribed to it. With this, users can access a huge range of podcasts, songs, and videos from artists all over the globe. On the other hand, a number of users cannot enjoy all these features of the platform because the Spotify application is not responding. To come to your rescue, this article will provide some possible solutions and the reasons for this issue.
Pro-tips
Spotify is having an outage on Jan 13th, 2023, which has been confirmed on Spotify Status on Twitter. Thousands of users are effected. We recommend you to use a reliable Spotify Music Converter to save your spoitfy music and playlist/album for offline backup and playback.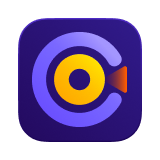 Part 1.

Why Is My Spotify Application Is Not Responding?

Imagine that you have wrapped your work for the day, and you are all set to listen to your new playlist. Unfortunately, you are disappointed only to find Spotify application not responding. Any issue with Spotify on any device can be irritating. There might be various reasons for this issue to happen. If the application is not responding, it might be one of the following reasons:
Spotify will not run owing to a lack of hardware requirements.
Your Spotify is not updated to its latest version.
Spotify has bugs or corrupted files.
Spotify is crashing due to problematic Cache files.
Spotify is not responding due to software and hardware conflicts.
Spotify is not available in your region.
Bluetooth connection issues.
Faulty network connections.
Outages on Spotify's end.
Part 2.

How to Fix Spotify Application Not Responding on PC and Mac?

Now that you have the answer to why is my Spotify application not responding, this section will talk about different solutions that can be used to fix this issue. Keep reading to know more.
1. Restart Your PC or Mac
Restarting your device might not appear like a clear or solid solution. On the other hand, you only need to restart your computer if Spotify not responding. Restarting the computer assists to get rid of all temporary, unimportant, and random data that makes the application slow. Apart from stopping memory leaks, restarting will increase the performance of your computer.
To restart your Mac, all you need to do is click the Apple Menu on the top left corner of the screen and select the Restart option. For Windows, go to Windows >> Power >> Restart to solve Spotify PC not working issue. After restarting your Mac, make certain to check if the issue is solved or not.
2. Check Your Antivirus Program and Firewall (Windows)
In some instances, our antivirus software and firewalls are a bit too protective with our device. If Spotify app not responding issue has occurred, then it is because such programs simply did not distinguished Spotify from the more dangerous apps. If you are facing this issue, check your antivirus software or firewall that may cause your Spotify app to not respond.
1.From the search bar, launch the Control Panel. Click System and Security option. Tap on Windows Defender Firewall settings.

2.Select Allow an app or feature through Windows Defender Firewall option on the left panel.

3.Now, users can view all the apps. Above the box, click on Change Settings option. Here, users can make changes to their current apps.

4.Search and click Spotify Music app. Check all the boxes, such as Public and Private of Spotify. Lastly, click OK to get rid of the Spotify won't open issue.
3. Force Quit Spotify in Task Manager (Windows)
If you have tried the above two solutions and still Spotify application is not responding, then try to force quit Spotify in task manager to fix Spotify app not be responding.All you have to do is follow the below steps.
1.Begin by using the key combination Ctrl + Alt + Del and select Task Manager.

2.A dialog box will be shown. Next, just select the Processes tab and search for Spotify.exe.

3.If the option is present there, click on it and choose End Process to solve Spotify not opening issue.

4.Once done, try to launch Spotify. If it opens normally, then we are all set, and you do not have to bother with next solutions. If not, then you will need to keep on reading.
4. Force Stop Spotify in Activity Monitor (Mac)
If you are still facing the Spotify desktop app not working Mac, then they can also try to kill the Spotify app and then launch the app again to resolve the problem. Force stopping the Spotify app is easy on Mac. This can be done with the help of Activity Monitor on Mac. Follow the below steps to know how.
1.Use the combination Command and Space to open Spotlight.

2.Search for Activity Monitor and open the search result. Click the CPU tab on the top.

3.Choose Spotify in the Process Name list. Tap on the X icon at the top.

4. A confirmation window will be shown.Tap on Force Quit to kill the Spotify app.
There are number of processes in Activity Monitor operating at the same time and it can be troublesome to find Spotify app. If that is the situation, tap on the Search logo on the screen on the right-hand corner and type Spotify. Next, double-click on Spotify and tap on the Quit option on the screen at the bottom. Launch the Spotify app again and it will hopefully solve the Spotify application not responding Mac issue.
5. Reinstall Spotify on PC or Mac
If Spotify won't open on PC or Mac, then you can try reinstalling the app. While it may not seem like the simplest solution, reinstalling an app can resolve most problems. Follow the below steps to know how.
For Windows:
1.Close Spotify app.

2.Go to your Control Panel.

3.Tap on Programs and Features option.

4.Choose Spotify and click Uninstall option.

5.Follow the onscreen instructions.

6.End by downloading and reinstalling the app.
For Mac:
1.Tap Spotify in your menu bar and click Quit Spotify option.

2.Go to Finder >> Go >> Library.

3.Open Caches and delete the folder named com.spotify.Client.

4.Click back and open Application Support.

5.Remove the Spotify folder.

6.End by downloading and installing the app.
6. Disable Hardware Acceleration
If Spotify wont respond still, then disabling hardware acceleration can be a solution. Hardware Acceleration is when your software works together with hardware aspects to increase the device performance. Some users have claimed that disabling the feature helped them get the Spotify application responding again.
1.Navigate to Chrome settings by tapping on the three dots on the screen at the top-right corner. Go to Advanced Settings.

2.Tap on System. Here, tap on the toggle that reads Hardware Acceleration When Available to turn it off. Restart your browser.
Follow the below steps to disable hardware acceleration on Firefox:
1.Launch Firefox and click Menu that is present on the screen on the top-right corner.

2.Navigate to Options > Advanced > General. Uncheck the box that reads Use Hardware Acceleration When Available and see if the Spotify won t open on PC issue is solved or not.
Bonus Tip:

How to Batch Download Spotify Playlist and Songs When Spotify Won't Open?

How to download Spotify playlist and songs when Spotify not responding? And if your happen to face issue, then downloading the playlist and music can be helpful for you to avoid possible loss. HitPaw Video Converter is the tool that can download Spotify songs, albums, playlists, and artists as MP3/M4A/WAV with ID3 tags kept losslessly in batch. What is more, its built-in Spotify web player allows you to listen to music without installing the Spotify app.
Download songs, albums, playlists, and podcasts from Spotify music
Batch convert Spotify Music to plain MP3/WAV/M4A format
100% lossless audio quality maintained after conversion
Retain ID3 Tags and Metadata Information
Built-in Spotify web player can listen to music without Spotify app.
120X faster conversion and download speed
Step 1. Launch HitPaw Video Converter and click Convert Spotify Music on the main interface.

Step 2. Log in to your Spotify account in the built-in Spotify web player. After login, you can listen to music and download songs directly without installing Spotify app.

Step 3. After logging into Spotify account, you can listen to music directly using this browser. When you want to download a song or playlist, just open the track/playlist/artist, and click the Download button beside the browser address bar. This program will start analyzing the track/playlist.

Step 4.You'll need to swtich to the Converting tab. The songs are listed after analysis. Select the songs you want to download, the default output format is MP3 320kbps.

Step 5.Finally, click Convert All to start downloading Spotify to MP3 320kbps.
Conclusion
Having said that, we just had a look at different reasons and solutions if the Spotify application is not responding. Lastly, we also had a look at how to batch download music and videos from Spotify with the help of HitPaw Video Converter. Its Spotify to MP3 converter feature can help save Spotify as MP3 to listen offline.