7 Must-have Shutterstock Watermark Remover for PC/Mac/Online/Phone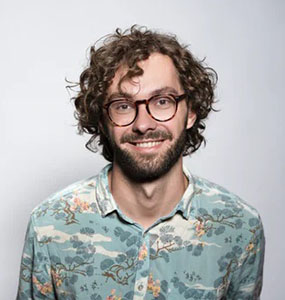 Shutterstock is an online repository for top quality music, videos, and images. Shutterstock creates an avenue for content creators and users to use media in diverse creative ways. Some Shutterstock premium-rate media are paid for. However, the free media come with a watermark. If you want to remove Shutterstock watermark from photos or videos, here are 10 best Shutterstock watermark remover recommended for PC/Mac, online, and iPhone/Android phone.
Part 1. Best Shutterstock Watermark Remover for PC and Mac
Removing Shutterstock watermark will save you lots of dollars that would have been paid as royalty for using media. In case you need some photos/videos for your presentation, using the best Shutterstock watermark remover will rid the photos/videos of unnecessary distractions.
1. HitPaw Watermark Remover with AI
HitPaw Watermark Remover is the best Shutterstock watermark remover that comes with 5 AI-powered watermark remover modes to remove Shutterstock watermark from videos and photos without blurring. You have three selection tools to highlight the areas of the Shutterstock logo, including the marquee tool, polygonal lasso tool, and the brush tool.
Easily remove Shutterstock watermark from image and Video
5 AI-powered watermark remover modes to remover any watermark perfectly
Remove watermarks, logos, stamps, and any other unwanted video objects instantly
Remove Shutterstock watermark while keeping the file's original quality intact
Preview the Shutterstock watermark effect in real time
Well-designed and intuitive interface perfect for beginners
No virus and totally ads-free
Below are the basic steps to use HitPaw Watermark Remover to remove the watermark from Shutterstock videos and images.
Step 01Download and install HitPaw Watermark Remover on your computer.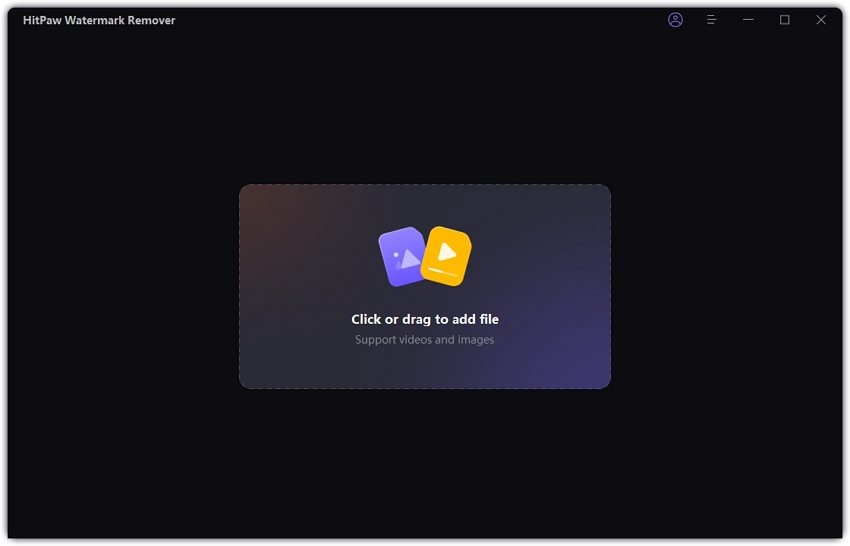 Step 02Upload the image with Shutter stock Watermark or simply drag and drop files onto the interface.
Step 03Select the watermark and a watermark remover mode. The effects of removing watermark vary from different modes.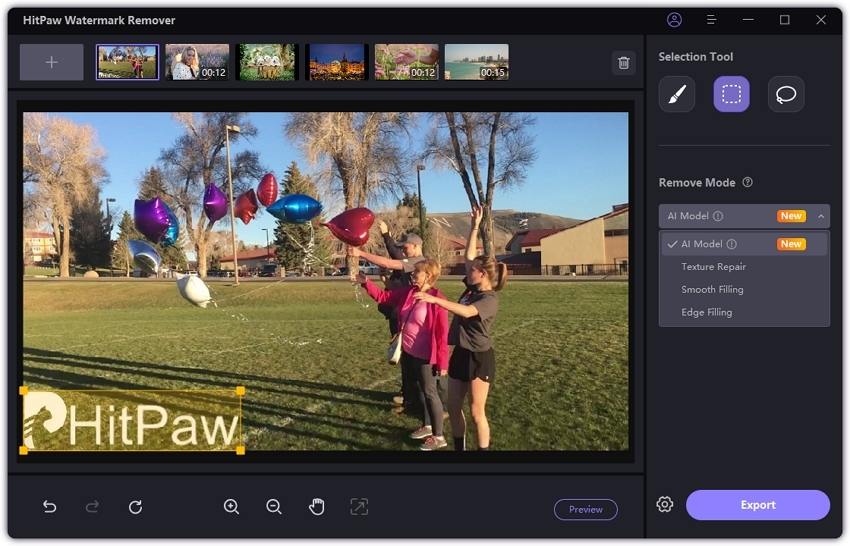 Step 04Click on the Preview button to get rid of the watermark and see how the new image looks. Use Undo/Redo to adjust the image until you are satisfied with what you have. Save the image by clicking Export.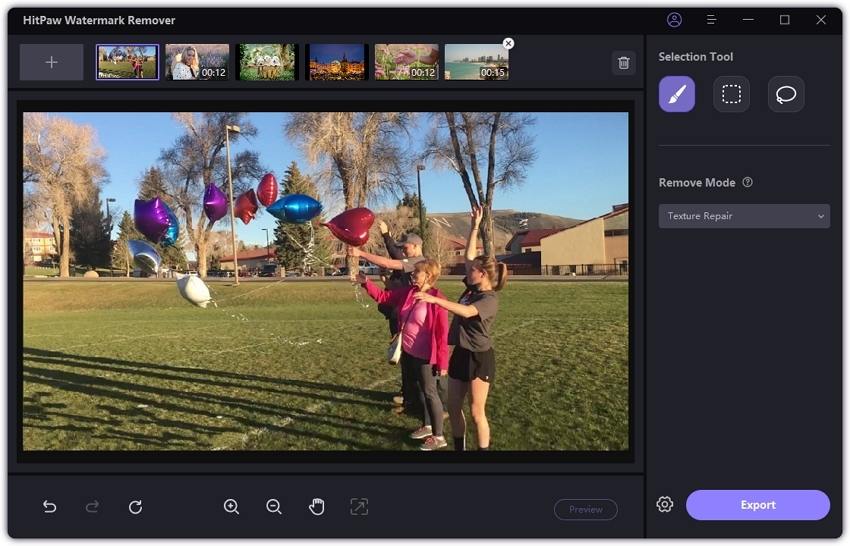 2. Photoshop
Photoshop is the best Shutterstock watermark remover tools for advanced users. You can remove successfully your image or video watermark in a professional way. It can also be used ad shutter stock editor to add watermarks and perform other diverse editing functions.
Removes any watermark from a photo instantly
Offers blur, crop, magically erase, and lasso functions to delete watermark
Best for advanced users who want more photo editing tools
You have a 7-day free trial period
How to remove Shutterstock watermark Photoshop? Below are the basic steps to use Photoshop for Shutterstock remove watermark.
1

Open Shutterstock picture in Photoshop, select the Shutterstock logo with the Rectangular marquee tool.

 

2

Press the right button from your mouse on the selection and click on the Fill option.

3

Select the Content-Aware option and click on the OK to remove watermark. Photoshop can't remove watermark from a Shutterstock video.
3. Inpaint Watermark Remover
Inpaint makes removing a watermark from images as easy as a cinch. After downloading the Inpaint software, you can have a watermark-free image in 2 minutes. You can choose to paint the watermark and make it blend with the image background or you can simply remove the stamps.
Effective at removing unwanted objects from photos
No limits to image count
No limits to image or file size
Easy to get use & started
Follow the steps below to remove stamps and watermarks from Shutterstock images.
1

Download and launch the Inpaint software. Select and open the watermarked image using the Inpaint software.

2

Use the marker tool to highlight areas where the watermark is present. Set the marker so it makes you work faster.

3

Preview the output image before you Export and Save it.
Part 2. Recommended Shutterstock Watermark Remover Online
An online Shutterstock watermark remover would help you easily remove Shutterstock watermark free online without installing any software. However, most online watermark tools have limited features. If you don't mind this, below are some recommended online tools for you.
1. HitPaw Online Watermark Remover
HitPaw also has an online Shutter stock watermark remover tool. It is fast and free to  to erase the Shutterstock logo accurately on your download pictures. This application is very easy to use and user-friendly. All it takes to remove a watermark from images is just 3 simple steps.
Keep the original quality after removing watermark
Do not require technical skills
Work both on Windows, Mac and mobile phones.
How to remove Shutterstock watermark free online? Follow the basic steps below to remove Shutterstock watermark with HitPaw Online Watermark Remover.
1

Visit HitPaw Online Watermark Remover website and click Remove Watermark Now.

2

Drag and drop the file on the timeline or input the video address of shutter-stock.

3

Use the hand and zoom tools to highlight the image portion that contains watermarks.
2. Watermarkremover.net
Watermarkremover.net is another easy-to-use online tool for removing watermarks from images and videos. There is no need to register or download any software before you remove the watermark from the file. You can use this tool on every kind of device. Mac, iOS, Android, and Windows.
Remove the unwanted elements from the photos and videos
No need to download any plug-in
Easy to use
If you are interested with this online watermark remover tool, follow the steps below to use watermarkremover.net to remove the watermark from the contents.
1

Visit the official website of Watermarkremover.net.

2

Choose either Photo Watermark Remover or Video Watermark Remover tool.

3

Upload the image or video that you want its watermark removed. Click Remove Watermark and wait for the site to process the command.
Part 3. Best Shutterstock Watermark Remover App for Android Phone and iPhone
Looking for the best apps to remover Shatterstock watermark on iOS or Android? Below are some good choices of Shutterstock Watermark Remover apps for iOS and Android.
1. AirBrush (iOS)
AirBrush is great app that will help you remove watermark from Shutterstock on iPhone in just a few seconds. It also offers features that will beautify your photos. This app also offers a wide range of retouching tools that includes filters, skin smoothing, makeup, and many more.
Remove Shutterstock watermark from image instantly
Customize your photos with various retouching tools
Provides you with a high-quality
Here are the steps below to remove Shutterstock from an image using this app.  Give this app a try.
1

Install AirBrush from the App Store and open the app.Tap the "Library" button to select the photo you need to remove the shutterstock watermark.

2

Select "Tools" > "Erase" and highlight the Shutterstock watermark in the photo. Wait for the highlighted areas and part to be removed.

3

Tap the "Check" icon to save the processed on your device.
2. Remove and Add Watermark (Android)
If you are looking for an Android watermark remover app that can remove Shutterstock watermark, then Remove and Add Watermark might be a nice option for you. It provides you with two different functionalities: removing the watermark and adding the watermark. You can also do further editing in the pictures with this tool.
Removing and adding the watermark
Supports all kinds of image and video formats
Advanced features to edit videos and photos 
Follow the steps to learn how to remove Shutterstock watermark from photo using this Android watermark remover app.
1

Get this app from Google Play store and launch the application on your device after installing.

2

Choose the "SELECT IMAGE" option to remove the Shutterstock watermark.

3

Choose the watermark that you want to remove and tap on the "Remove" option. Tap the "Save" button to download the image or video in your gallery.
FAQs about Shutter-stock Watermark Remover
Q1. Is Shutterstock copyright free?
When you use Shutterstock contents for free, Shutter-stock retains the copyright to the content. However, when you pay for the contents, you get them copyright free. This means you can use the contents anywhere without fear of copyright infringement.
Q2. How can I download Shutterstock images without a watermark?
The most reliable way to download Shutterstock images without a watermark is to pay for the image. Premium contents that are paid for normally come without a watermark. You can also subscribe to a pricing plan that allows a fixed amount of downloads without a watermark.
Q3. Is it legal to remove Shutterstock watermarks?
You can remove the watermark if you won't use the image to make money. Shutterstock watermark removing should never be done if you are using the photo for any commercial purpose.
Conclusion
Our list includes Shutter-stock watermark remover online free basic tools that you can use to get rid of watermarks. If you need a more elaborate tool, we have provided a list of other options, like HitPaw Watermark Remover. Paying for premium watermark removers come with better efficiency and quality. There is normally no limit to the number of images you can remove the watermark from when you are on a paid plan.