How to Remove Shutterstock Watermark (Step by Step Guide)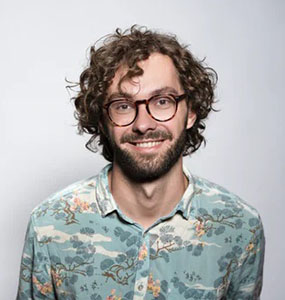 Joshua Hill
Adding a watermark to images and videos protect the copyright of your content. Where on hand applying a watermark has its benefits removing it from a video or image is a troublesome aspect. With the help of watermark remover, you can have a clear picture or video without any watermark blocking your view or you can easily save the content in the original form. Our below content will give you a step by step guide as to how to remove Shutterstock watermark with few simple clicks.
Part 1. How to Remove Shutterstock Watermark Video
HitPaw Watermark Remover is the best tool you can use to remove a watermark from Shutterstock. The software contains all the basic tools required for removing a watermark with ease. It is easy to download and the registration can be finished within seconds. It not only allows you to remove a Shutterstock watermark from a video. The software is simple to use and 100% secure. With all these features this is the perfect Shutterstock remover.
Going through the following steps you can easily remove a watermark from a Shutterstock video.
Step 1: Open the HitPaw Watermark Remover software and go to the "Remove Video Watermark"option.




Step 2: Click on "Choose File" to drag or upload the video to add it to HitPaw Watermark Remover

Step3: Then select the watermark on the video and also choose the duration of that watermark in the video. It gives you a preview of the video without the watermark.

Step 4: After selecting all the portions of the video containing the watermark, click on the "Remove&Export" and then go to "Open Folder" to look at the video without the watermark.
Part 2. How to Remove Watermark from Shutterstock Images
Just like videos Shutterstock images also have the Shutterstock logo applied to them. Removing these logos or watermarks becomes very simple with the help of HitPaw Watermark Remover. HitPaw can remove a watermark from any image with just a simple swift. It's user-friendly design and simple to use interface makes it the adequate Shutterstock logo remover out there. All you need to do is install the software on your computer and start removing a watermark from as many images as you want by following the below-mentioned steps
Step 1: Select the option "Remove Image Watermark"

Step 2: Then select "Choose File" to drag and add images to HitPaw Watermark Remover.

Step 3: HitPaw Watermark Remover offers three different ways to remove a watermark from an image. Smooth and edge filling is for single color images and texture repair is for colorful images. Other options available in this software include undo, redo, zoom, and hand tool that helps you in adjusting and removing a watermark with, perfection.

Step 4: Click on the "Remove Watermark" and then click on "Export" to save the image without a watermark.
Part 3. How to Remove Shutterstock Watermark Online (For Videos)
Apart from HitPaw Watermark Remover, you can also use online software to remove the Shutterstock watermark from videos. Having access to a Shutterstock watermark remover online free eliminates the need to download any software. As the name suggests the software is free to use and is simply available online. You can access the video watermark remover online from any operating device and remove the watermark from Shutterstock videos. The tool is compatible with both smartphones as well as Windows. The free version of the software allows you to remove the watermark from 5 videos within a month.

Have any Shutterstock remove watermark online with video watermark remover by following three quick steps.
Step 1: Visit the video watermark remover online and select the option "Choose the file"
Step 2: Select the file from which you want to remove the watermark. And click on the option "Remove watermark"
Step 3: You can select one file format from the three options available that is Adobe Premiere cs6, Adobe Afte reffects cc, and Power director 15. Once the process is completed you can download the video into your device.
Part 4. How to Remove Watermark Shutterstock Online (For Images)
You can remove the Shutterstock watermark online free using the watermark remover free tool. This online tool is a fast Shutterstock watermark remover website and can remove the watermark from any image within 60 seconds. It uses ultra-advanced software to remove Shutterstock watermark from images giving you the best outcome. You can have the output in whatever format you like including the Adobe Photoshop CS 3, 4, 5, 6, CC versions, Adobe Illustrator CS 3, 4, 5, 6, CC versions, Adobe InDesign and JPG, PNG, JPEG, GIF, PDF, ICO, and many more.

To remove a Shutterstock watermark from any image using this online tool, follow the below-given steps.
Step 1: Visit the watermark remover online tool and select the option "Choose file".

Step 2: Once the file is uploaded, click on the button "Remove Watermark"
Step 3: Choose from the various output format from the right side. When your file is ready, download it to your device.
Part 5. Which Method Is Better? (Desktop VS Online)
If you compare both the online and the desktop method, you will understand that the online method only have the fixed remove mode which may do not meet your needs but the desktop method provides you with different tools to help you remove watermark in different cases. HitPaw Watermark Remover is not only easy to use and install but is 100% safe from any virus or malware.
Final Thoughts
Now you can remove Shutterstock watermark using all the various tools and get an image or video without any watermark blocking it. With simple quick steps and an easy process of registration, you can install HitPaw Watermark Remover. The free trial version allows you to go through all the features of this software. If you do not want to have the tool to download or only need to have simple watermark to be removed, you can sue online tool.