The Best Watermark Remover for Beginners (Online & Offline Apps)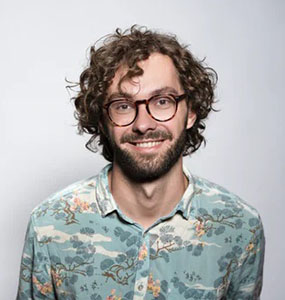 You may need to urgently use a picture or video for your presentation. As you download the it that you think drives your point home, you find that it has a watermark. You don't want your audience to be distracted by the watermark so you begin to think of to use a watermark remover. Here are some recommended watermark remover tools to remove watermark from videos and photos instantly.
Part 1. The Best Watermark Remover for Videos and Images in 2023
Talking about the best tool to remove watermark from a video or photo, HitPaw Watermark Remover will never disappoint you. With 5 AI-powered watermark remover modes, It can automatically remove watermark from video and image without quality loss. All you need to do is to highlight an object and remove it in one click.
Remove watermark from video without blur or quality loss
Remove watermarks, logos, date and time from pictures
Works with any video and photo format including YouTube, WebM, MP4, MOV, JPEG, BMP, ICO, TIF, etc.
Easy for beginners without any prior experience required
Step 01Download and installl this best watermark remover app for videos.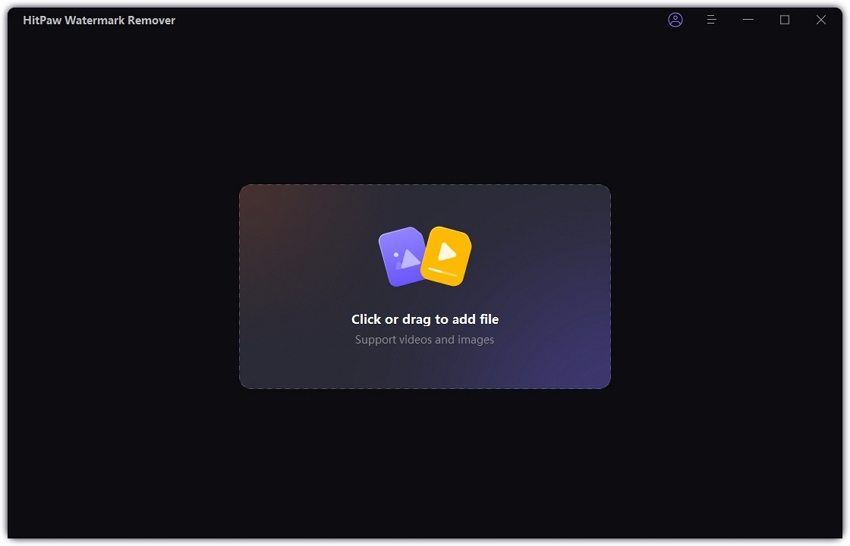 Step 02Drag and drop your file or click to choose image/video. You can add mutiple videos or images at the same time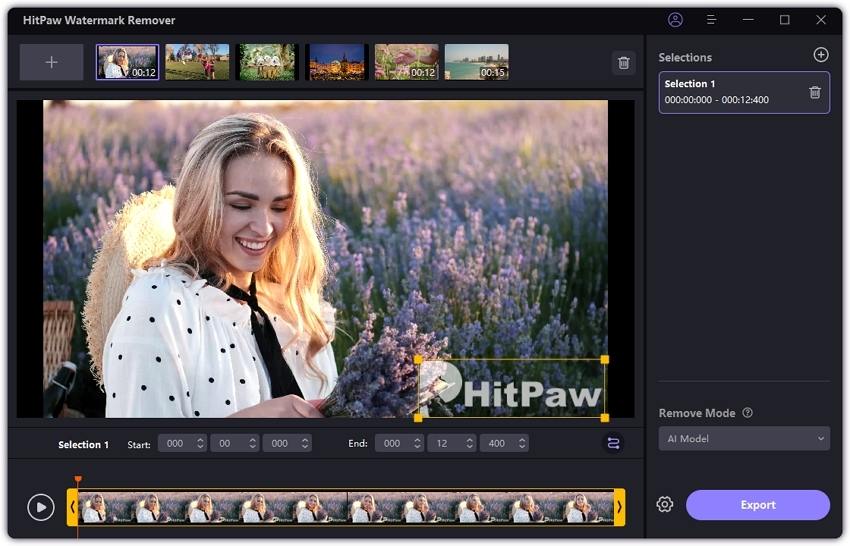 Step 03Select the watermark you want to remove, then the remove mode.
Step 04Click on Remove Now to preview the effect, then export your image.
Part 2. The Best Watermark Remover Online Recommended in 2023
Watermark Remover Online is a nice tool with which you can upload images/videos and remove unwanted part. Most of them are free and easy to use. Here are five of the best.
1. Pixlr Remove Watermark - Best Photo Watermark Remover Online
Pixlr is a picture editing tool that can remove a watermark. It comes with lots of photo editing features including blur, clone stamp, cut out, and lots more. Pixlr supports almost all image file formats including png, jpg, WebP, PSD, etc. You don't need to be a professional photo editor to use Pixlr watermark remover.
Follow the steps below to use Pixlr to remove watermarks from pictures:
1

Visit Pixlr online by photo editor on your computer.

2

From the top of the page, click on "Open image". Go through your computer folder to locate the watermarked image file.

3

Check the tools window and click on the "clone stamp tool". You should see a circular icon appear.

4

Press the [CTRL] button to choose the starting point from where you wish to clear the watermark.

5

Use your mouse to drag the icon over the watermark to remove it completely.
Pros
It is very versatile.
It is free to use.
It supports multiple file formats.
Cons
Watermark removal speed depends on internet signal strength.
Pop-up ads may interrupt users.
2. HitPaw Watermark Remover Online - Best Watermark Remover Video Online
If you are looking for a way to remove watermark from video online, then the HitPaw Online Watermark Remover is an excellent option to do it. Moreover, this watermark remover online can keep the file's original quality intact. The best thing is that you do not need to download any software and delete watermark within no time.
1

Head to HitPaw Online Watermark Remover website. Please click on "Remove Watermark Now" and click on "Choose File" to import your watermarked video.

2

Adjust the size of rectangular box to the same size as the logo as well as the duration of the logo from the timeline.

3

When done, please click on "Download" to remove the logo and download the processed video. You can see the video on your local device without watermark.
Pros:
Easy and free to use.
Erase unwanted watermark with simple clicks.
It does not require installation or registration.
Cons:
It doesn't support batch processing.
3. Inpaint Background Remover Online
Inpaint Background Remover Online is one of the best photo watermark remover for removing watermarks from pictures on Windows and Mac. Inpaint can also remove watermarks from videos. It also supports multiple images and video file formats.
1

Launch the Inpaint software and open the target image that you wish to remove the watermark.

2

Click on the Marker Tool from the toolbox. Use your mouse to drag the Marker Tool over the watermark so that it is highlighted.

3

Click the Erase button. Inpaint will remove the highlighted watermark and produce a clear output image.
Pros
It supports multiple video and image formats.
It is free to use.
It has an easy user interface.
Cons
The output image may reduce in quality.
4. Apowersoft Watermark Remover
This watermark remover online tool is very effective for erasing watermarks from pictures and videos. Apowersoft can remove watermarks in batches as fast as possible. It supports multiple images and video formats so you can be sure it will work for you.
1

Register for a free account on the Apowersoft website.

2

Log into your account to be able to use the watermark remover tool.

3

Drag and drop the target image on the software or import them from your computer's folder. Choose the Regular Watermark Remover to hasten the process.

4

Choose the portion of the watermark that you want to clear by highlighting it and clicking the red "X" mark.

5

Use the marquee tool for removing watermarks from regular shapes. The polygonal tool works best for irregular shapes. The brush tool can remove watermarks easily from any type of shape.
Pros
Users can opt for the paid or trial version.
It offers three watermark removal options.
It supports almost all image file formats.
Cons
It requires registration.
Users may have to pay to continue to use the service.
Part 3. The Best Apps to Remove Watermark from Video and Image
A reliable watermark remover app can help you easily remove watermark from photo on iPhone and Android phone. The top 4 apps that remove watermarks you can use online include the following:
1. Video Eraser
Video Eraser is a tool for removing watermarks from videos. However, its latest version can also be used to remove watermarks from pictures. Follow the steps below to use Video Eraser to remove watermarks from pictures:
1

Download the Video Eraser app on PlayStore for your Android.

2

Launch the app and select Remove Watermark From Image.

3

Choose the target image from your gallery.

4

Tap on the box blue box on the image until it highlights all the watermark area. Click Done and the watermark will disappear.

3

You can then choose to share or save the output file.
Pros
It can remove the watermark from videos and pictures.
It is easy to use.
It is free of charge.
Cons
Video Eraser may not support all image formats.
Downloading the app may take time.
2. iWatermark: Remove Watermark from Photo
iWatermark is a versatile Android and iOS supported watermark tool for images and texts. The app can be used to create or remove watermarks with ease. iWatermark comes in Free and Pro versions. The free version automatically puts iWatermark custom watermark on users' work. The paid version costs less than $2 per month and does not add watermark by default.
1

Download the iWatermark app and upgrade to Pro.

2

Choose the Graphic Marker option. Go down the page to choose the watermark navigation roller. Drag the tool over the watermark and click the red "-" button.

3

Save or share the output file.
Pros
Users can choose Pro or Paid version.
It supports Android and iOS.
It can also customize images.
Cons
The free version has lots of restrictions.
Some images may appear blurry when watermark is removed.
3. Watermark Photo
Watermark Photo provides a basic free watermark removing tool for its users. It can also be used to add logos or copyright to images.
1

Launch Watermark Photo.

2

Select the target image.

3

Choose Erase Watermark option.

4

Highlight the watermark area by moving the marker tool over the area.

5

Click the Erase button to clear the watermark.
Pros
The tool is free.
The app size is quite small.
No need to register.
Cons
Removing watermark can take longer some times.
Not suitable for removing video watermark.
4. eZy Watermark Lite
This app helps users create custom templates to add watermark to images. It can also remove watermark on batches. It is free to use and supports both Android and iOS.
1

Launch eZy Watermark.

2

Choose Single or Multiple Images.

3

Import the image you need.

4

Select Remove Watermark from the drop-down menu.

5

Drag the cursor icon over the area from which you want to remove the watermark. Tap Done to remove watermarks.
Pros
It supports the removal and addition of watermarks in batches.
It is free to use.
Users can create templates for adding watermarks.
Cons
The free version shows ads.
Part 4. The Best PDF Watermark Remover to Delete Watermark from PDF Files
PDFfiller Background Eraser Tool Online is our recommended tool for removing watermarks from PDF files. Use this versatile background eraser tool online free to remove any text, scripts from PDF files, such as watermark, stamp. It gives users options to drag and drop or upload files from the computer and cloud.
1

Register for an account on PDFfiller official website.

2

From Dashboard page, choose ADD NEW > Select templates.

3

From the toolbar, select Erase and then the content you want to remove. Click the Done button to process the command.
Pros
Offers both online and offline versions.
Watermark removal is very fast.
The app supports multiple file formats.
Cons
It requires registration or download.
Locating the watermark remover option on the website can be tricky.
FAQs About Removing Watermarks
Q1. Is it illegal to remove a watermark from a picture?
Removing a watermark from a picture is illegal if the picture is legally recognized as the intellectual property of the original maker. Removing watermark from a picture may not hold legal consequences of the edited images are meant for personal use alone.
Q2. Can you remove the TikTok watermark?
TikTok pictures and videos often bear watermarks. You can use any of the tools listed above to remove watermarks from your TikTok videos.
Q3. Does fi-lmora have a watermark?
Yes, if you use the free trial of Filmora videos and export video from the free version, your output file will have a Filmora watermark. You can get rid of watermark directly with the paid version or use a watermark remover to remove the watermark.
Conclusion
Remove watermark from a file can lead to legal suit being filed against you. To avoid this, be sure that images/videos that their watermarks were removed by you are not used for commercial purposes such as adverts. Rather, use such images for personal entertainment only or share it with friends. If you want a professional watermark remover software, then HitPaw Watermark Remover is perfect for you. Please get started now!