The In-depth Review of HitPaw Watermark Remover
Sometimes you may come across videos or images you would like to share, but they may contain some annoying watermarks. A reliable watermark remover tool can easily help you remove watermark and any unwanted objects such as logos, texts, stamps. Here you can check the full review of HitPaw Watermark Remover, tops features and what customers say about it.
Summary
In this article, we are going to do an in-depth HitPaw Watermark Remover review. HitPaw watermark remover is a brilliant watermark remover software that can erase watermark from a video and an image with just a click of a button.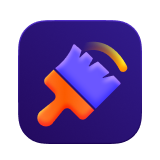 1. Overview:

What Is HitPaw Watermark Remover?

HitPaw Watermark Remover is an easy and effective watermark remover. This brilliant Al watermark removal tool uses powerful algorithms to stimulates erasing unwanted stamps, texts, logos, watermarks, or any unwanted objects from your videos and photos. Best of all, it does not require any editing skills, which means you can remove a watermark without having to painstakingly edit it out by hand.
2. Top Features:

What Makes HitPaw Watermark Remover Outstanding?

HitPaw Watermark Remover is an easy and effective watermark remover. Here is a brief outline of the different benefits the HitPaw download provides and the reasons that make it the best software for removing watermark from videos and images.
5 brilliant Al-powered Modes to Remove Watermark from Videos
5 brilliant Al-powered modes include AI Model, Matte Filling, Color Filling, Smooth Filling, and Gaussian Blur. You can choose different remove mode based on your needs and remove watermarks from videos without blur easily.
Inbuilt AI Algorithm to Detect and Erase Watermark Automatically
The new updated AI mode will automatically detect and remove watermark from videos, which lets you remove a watermark without having to painstakingly edit it out by hand. Any beginner can operate it without any technical knowledge.
Remove Moving Watermark with Ease
Floating watermark can be the most difficult object to remove because these watermarks move across from one corner or side to the other. Well, HitPaw Watermark Remover has the capability to remove dynamic watermarks with ease.
3 Flexible Modes to Remove Watermark from Images
Three modes of removing watermarks from images that ensures high accuracy. The three alternative modes of removing watermark are:
Smooth filling: Uses edge pixels to remove watermark, which is good for smooth and fast change. It is easy to use.
Edge Filling: Fill the watermark from outside to inside. Works best when the image is in single color or the area has a consistent hue.
Texture Repair: When the image has mixed colors, you can use texture repair to remove the watermark.
Different Watermark Selections to Select Small Parts
It has three different selections for different image watermark: brush to select details, arbitrary selection for irregular shapes, and rectangle for quick selection. Not only can help you save time, but also has the options when you have to deal with the small parts.
Batch Remove Multiple Watermarks In Seconds
You can select all watermarks on the video or images, then, remove them at one time, which can save a lot of time and works.
Excellent Watermark Removal Results
Remove the watermark from your videos/photos without changing the quality of the videos and images. And you can preview the watermark removing results in real time before exporting it.
Easy to Use and User-friendly Design
With an effective and user-friendly interface, you can easily remove watermarks within seconds whether you are a beginner or a professional. And the reset, redo and undo buttons let you revert to the original version or revert changes.
3. Customer Reviews:

Does HitPaw Watermark Remover Work?

Many customers of HitPaw Watermark Remover have reviewed it positively with maximum rating. Here are some customers comments and thoughts of HitPaw Watermark Remover.
Cheap and Good Watermark Remover
"HitPaw Watermark Remover is one of the cheapest watermark remover tool in the market but provide the best service. It will get the watermark removed perfectly."
Convenient Watermark Remover
"As one of the Youtube and TikTok users, I have many videos and photos which I need to remove watermarks. I use HitPaw Watermark Remover to solve my problem every single time and it works well every time."
Really Remove Text from Video
"I used HitPaw Watermark remover to remove text from video after trying many watermark removers. It really meets my needs entirely."
4. User Guide:

How to Remove Watermark with HitPaw Watermark Remover?

HitPaw Watermark Remover can remove the watermark from both videos and images in a few clicks. The steps below show how to use HitPaw Watermark Remover to remove watermark from videos in detail.
Step 1.Download and install HitPaw Watermark Remover on your computer. Double-click on the HitPaw Watermark Remover desktop icon to launch the software.

Step 2.Click to add your video files or simply drag and drop it on the interface. You can add multiple files including videos and images at the same time.

Step 3.Highlight the watermark area and select the Remove Tool and select the watermark remover tool based on your need. If there are other portions with a watermark, select the timeframe to capture the watermark.

Step 4.After you are satisfied with the tools used to remove the watermark, click "Remove & Export" to delete the watermark and export the video file without watermark.
5. FAQ:

Frequently Asked Questions about HitPaw Watermark Remover

Q1.Is HitPaw watermark remover free?

A1.You can free download HitPaw Watermark Remover and see is it works before purchasing the full version. If you need to use the full features,there are affordable pricing plans you can choose from: $6.99 monthly plan for Windows, $8.99 monthly plan for Mac.

Q2.Is HitPaw watermark remover safe?

A2.The answer is simply yes. HitPaw is concerned about customers' security and all its software are considered as safe tools by Windows and Mac system. It has no viruses, other insecure plug-ins in the software, and no ads.

Q3.How do I activate HitPaw Watermark Remover?

A3.Open the HitPaw Watermark Remover by double-clicking the icon on the desktop. Go to the top right corner Menu and click on the Register button. When the registration window pops up, paste the HitPaw Watermark Remover registration key, and email the license received after payment for upgrade.

Q4.Is There HitPaw Watermark Remover Crack?

A4.There are a few sites that claim they have HitPaw Watermark Remover crack. However, upon close inspection, they only use the claims to attract traffic. Eventually, there is no actual free HitPaw Watermark Remover to download.
Conclusion
This is the in-depth HitPaw Watermark Remover review. If you are looking for easy-to-use software that comes in handy when you want to remove watermarks from videos and images, HitPaw Watermark Remover is your best bet right now.