10 Popular Websites to Get Free Stock Videos/Photos No Watermark
A stock media is nothing but a video or photo that users can use for business purpose. These videos and photos do not have copyrights associated with them and hence users can use them in their business without being concerned about anything. And if you are one such user in search of stock footage free no watermark, then this ends your quest now. This article talks about different sites that can help you with the best sites that offer stock media without any watermark. Read below to know more.
Top 10 Free Sites to Download Stock Videos And Photos With No Watermark
Below are some top sites that can help you get free stock footage no watermark. Keep reading.
1. Pexels
Being one of the best free stock video no watermark sites, Pexels was established in Germany in 2014. The platform houses a huge library of more than 3.2 million digital media content. The platform does not sport any ads on its UI, but users can find iStock promotions when they download the media. Their collection includes more than 31K high-quality and unique video content that can be used by the users. While downloading any video, users can select the quality of the video, which comprises original quality, 4K, and Full HD quality. Users can easily filter their search results by size and orientation.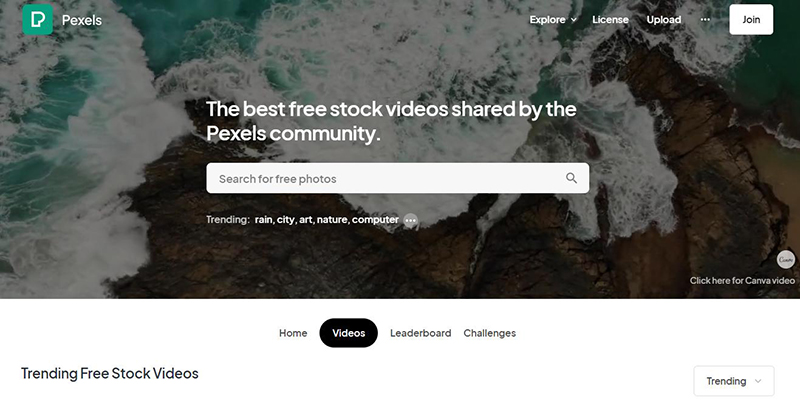 2. Pixabay
Pixabay is another well-known free stock videos no watermark site and provides more than one million free stock videos. To download, users just need click one of their videos and choose the required resolution. All stock videos on this site are free to use both non-commercially and commercially. On the other hand, there are a number of rules that needs to be followed. Hence, ensure to check the license of the platform that summaries how their content should be used. The site has more than 20 video categories such as Beauty, Animals, Science, Music, Education, and Travel, among others, to simplify the search process. While using this platform, users can select from 4 download resolutions and also decide the quality before downloading the media. The search results can be categorized by Upcoming videos, Latest videos, Editor's choice videos, or Popular videos for enhanced convenience.

3. Coverr
Coverr provides free stock video footage no watermark and the content is compatible for any website. Prior to downloading media, users get an option to verify how that video might look when used by the user. Users can download any video they wish for in any format.

4. Mixkit.co
Mixkit is a free stock photos no watermark site with a huge library of music tracks, video clips, video templates, and sound effects. Users will not get any copyright limitations when using media from this site. This platform is the best site if users need any video templates. It comprises different templates for Adobe Premiere Pro, Final Cut Pro, DaVinci Resolve, and After Effects. Each template can be edited and available for both professional and private use. Users can filter their search results by orientation, tags, duration, and resolution. The media can also be categorized by Newest or Popular videos. The platform features different video categories such as Christmas, Animals, Transport, Vertical, and Lifestyle, among others.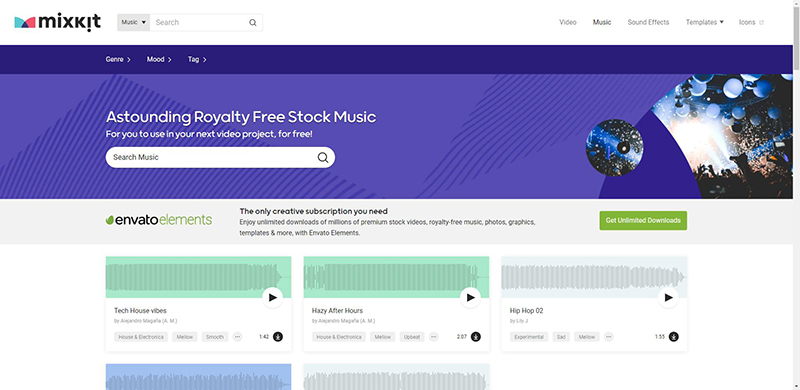 5. Stocksnap.io
Stocksnap.io is another great source of stock image watermark free and also offers wallpapers and textures. The library is only about half the size of most of the options listed here, but the site has daily new additions and is well-curated. This platform is well-organized for browsing by category and also has a good search engine.

6. Unsplash
The next free stock photo no watermark site in our list is Unsplash, which is houses royalty-free media. Presently, over 150,000 photographers contribute media on the site. There are over a million images on the platform, since images get uploaded every day. In fact, images on this site are all in HD quality. While users can just search for pictures on the platform with keywords, there are image sections that users can also sort through. Till now, the site has recorded more than a billion downloads.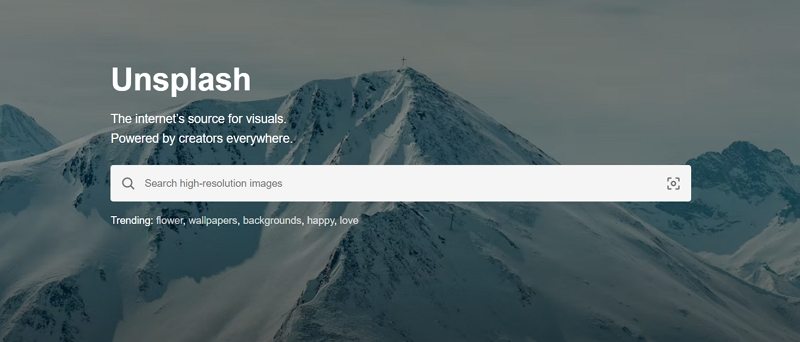 7. Videvo
Videvo offers a number of stock photo watermark free video footage and motion graphics along with sound effects and music made by their community users. The videos that users download from this platform will be licensed in different ways. The site provides a complete breakdown of all difference license types. Hence, remember to check out the rules before using the media.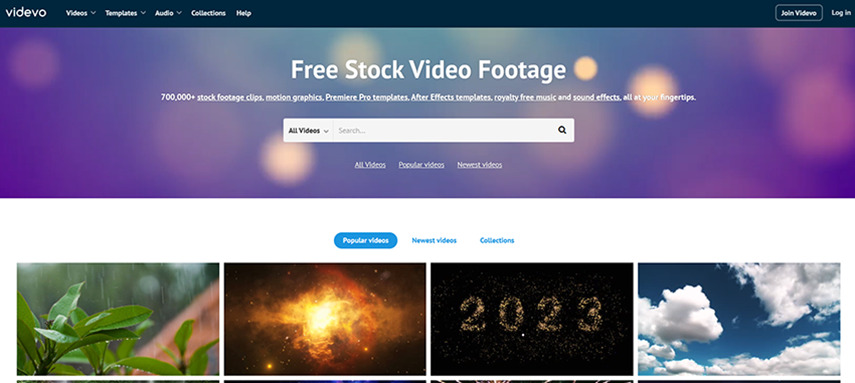 8. Vidsplay
Vidsplay is a free stock image no watermark platform established in 2010. Their media collection is updated frequently with new videos uploaded on a weekly basis. The UI of the platform is quite easy and organized. All the videos available on the platform are free to use on commercial and personal projects.

9. Burst
Burst is a stock images free no watermark platform created by Shopify. The site was launched by two photographers and has attracted community of creators and professionals that upload free images daily. The site is greatly recommended for Shopify users who require free images for their stores. Additionally, users can get images for any reasons on this site.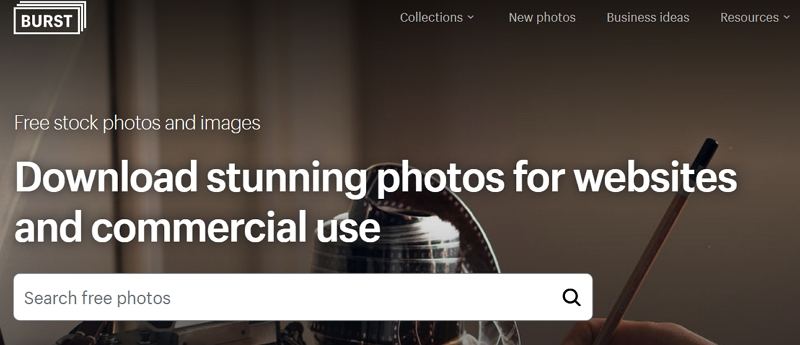 10. Picography
Last, but not the least, Picography is the next free stock images no watermark site on our list. The platform is an excellent source of gorgeous media that are CC0 licensed. Users will get copyright-free videos and images in different niches. One of the best features of this platform is that users will see a different photo tags related to the image on every media. This means that the stock photos no watermark are categorize in a good manner on this platform.

Bonus Tip:

How to Remove Watermark from Stock Videos/Photos with Ease

There might come a time when you need a video that is not watermark free. At such time, a watermark removing tool is needed that can get rid of any kind of watermark from the video. HitPaw Watermark Remover is the best watermark removal tool that can remove watermark from stock Videos/photos with high quality. The tool comes with its own AI that automatically identifies and removes watermark. All you have to do is follow the below steps to know how to use this tool.
Step 1.Download, install, and launch HitPaw Watermark Remover on your PC. Tap on the window at the center to add the video file you wish to get rid of watermark from.

Step 2.There are five different watermark remover modes that you can select from. The effects of getting rid of watermark differ for different modes. Users can select any one as per their needs.

Step 3.Select the watermark and move in the timeline to select the duration of this watermark. If there is a different watermark, you can continue to select and select the duration.

Step 4.Tap the Play icon to preview the removing effect during the moving watermark. Next, click the Export option to remove the watermark and save it. Once done, users can tap Open folder option to see the video without watermark.
Conclusion
In short, we just had a look at different sites that can offer you free stock video no watermark. In addition to this, we also had a look at HitPaw Watermark Remover that can easily remove watermark from stock videos with the help of its inbuilt AI tech that automatically identifies and removes watermark.