8 Best AI Image Watermark Remover to Erase Watermark Automatically
Watermarks protect your images, but users need an app every now and then to remove them. There are lots of free image watermark remover tools and apps to assist users do it. With an ideal watermark remover tool, users can easily get rid of watermarks on their pictures. This article lists the top 8 AI watermark removers tools that can help you know how to remove a watermark from an image with ease.
Part 1.

Best AI-Powered Automatic Image Watermark Remover

Removing watermark from images is made easy with HitPaw Watermark Remover. Since the tool uses AI auto detection technique, it is the best option in the list that enables you to remove watermarks from images automatically. The preview option of the tool allows users to see the effect on their image so that users can ensure that the watermark is removed as per their requirement.
AI tech to remove watermark from photos automatically
Get rid of watermark without blurring your photos
Smoothly remove watermarks from JPG/JPEG/PNG/BMP/TIFF
Don't need any image editing skills to remove the watermarks
Remove multiple watermarks present in an image at once
Remove watermark from image as well as videos
This tool is supported on Windows and Mac so that you can use it regardless of the device they use. Follow the below steps to know how to remove watermark from image using tool.
Step 1.Download, install, and launch HitPaw Watermark Remover on your computer. Tap to import the pic or simply drag and drop the images into the program. You can add more than one file at the same time.

Step 2.Choose the watermark with the help of the most suitable selection tool. Normally, the AI Model is selected by default.

Step 3.Tap the Preview option again and the tool will begin to remove image watermark using AI automatically.

Step 4.If you are satisfied with the removal, tap the Export option to save it. You can tap the Settings option to select the path where the file will be saved after exporting images.
Part 2.

Best Online AI Image Watermark Remover

This section talks about the different tools that can be used to get rid of watermarks . One major advantage of using online AI tools to know how to remove watermark from image online is that users do not need a dedicated tool to be installed. Below are some of the best online tools that can be useful. Have a look.
1. HitPaw Online Watermark Remover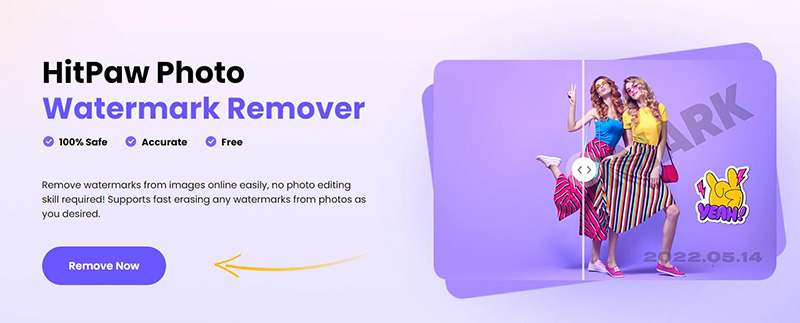 HitPaw Watermark Remover Online is one of the best tools that can be used to remove watermark from image online. It uses advanced Artificial Intelligence to erase watermark or other unwelcome elements from your images quickly and easily. The platform offers highest level of security to users. You can save the resultant images easily and there is no limit on the number of images. You also get the option of adding their own watermark while using this watermark remover from image.
Maintain the original quality of your image without loosing any details
Remove various types of watermark like stickers, object
Get rid of watermarks easily without installations
User friendly and no photo editing skill required
100% safe without any ads
Supported formats: png, jpg, jpeg, and webp
2. WatermarkRemover.io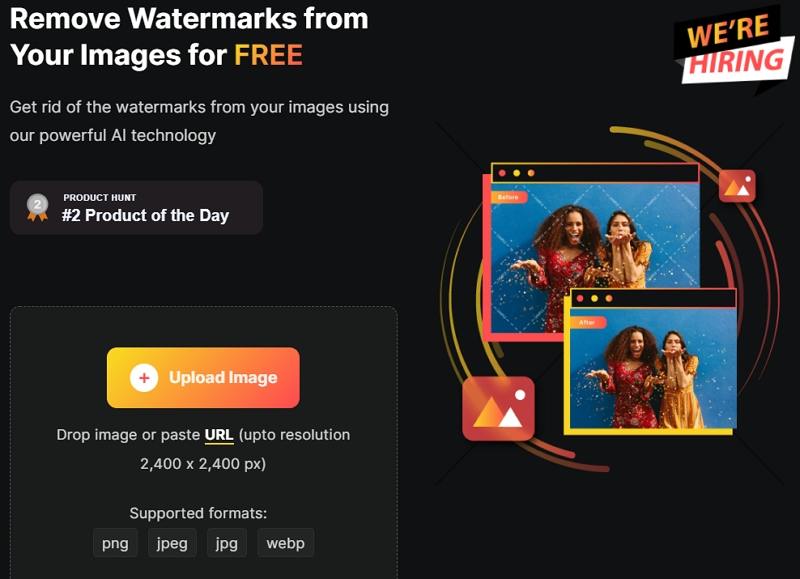 WatermarkRemover.io has an easy UI that enables users to remove watermark from images online free. The tool can even get rid of multicolored watermarks and users can choose several different watermarks to get rid of at once with automatic detection.
Automatic detection to remove watermark from image online free
Quality output of the resultant images
Multi-colored support
Multiple watermarks removal
Supported formats: png, jpg, jpeg, and webp
3. Watermark Remover Online

Watermark Remover Online is yet another tool that can be used to remove gradimages watermark along with logos, texts, stickers, objects, and other elements from pics safely and quickly. Below are some features of the tool.
Remove and download the image without quality loss
Erase multi-color watermarks from a picture without hassle
No need to install any dedicated tool
Supported formats: png, jpg, jpeg, and bmp
Supported formats: png, jpg, jpeg, and bmp
Part 3.

Best AI Image Watermark Remover Apps for Android and iPhone

Now that we had a look at online image watermark remover, let us have a look at some of the best apps for Android and iPhone that can be used to remove watermarks. Read below to know more.
1. PicLab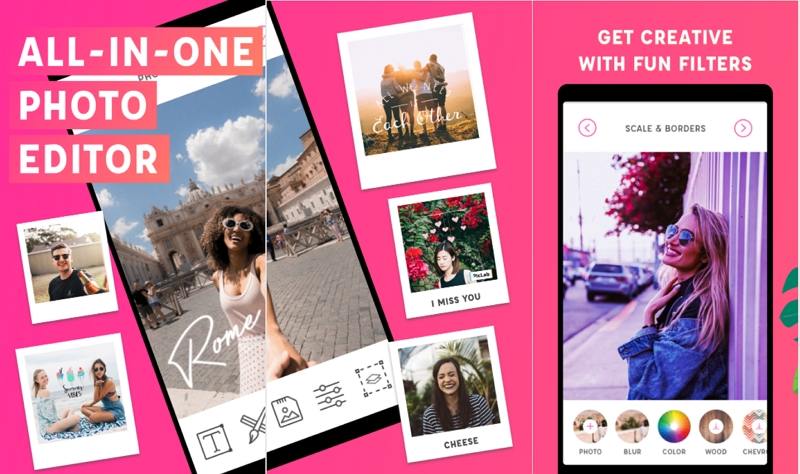 PicLab is a watermark remover application that can get rid of useless elements from images. With the help of this tool, users can remove text, scratches, logos, dust, watermarks, and more. Users can also save some old images with this tool. The app works similar to online watermark remover from jpeg images and offers the best results.
Remove watermark from your photo quickly
preview the original image before saving it
Save your photos in different formats
User-friendly and simple interface
Platform: Android and iOS
Price: Free with in-app purchases
2. AirBrush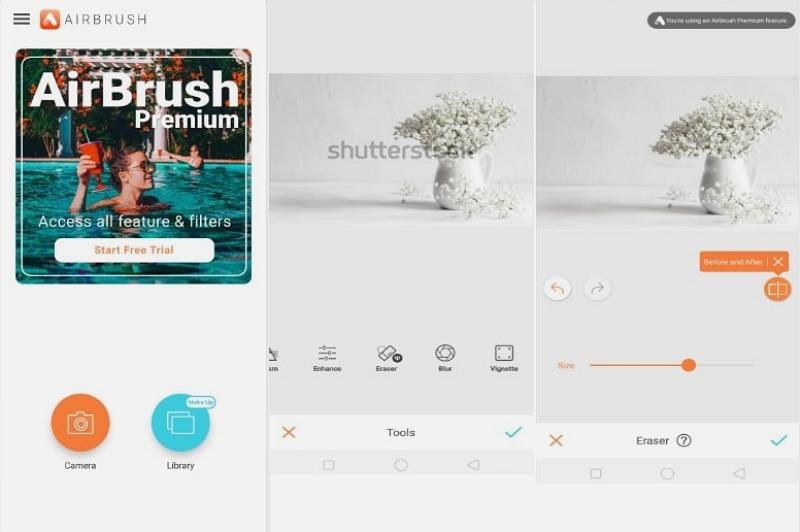 AirBrush is another app that can be used as a substitute to image watermark remover online free. When it comes to getting rid of watermarks on images, users can use the eraser tool to remove the watermark automatically once you applied it. In addition to this, the app offers users a wide range of retouching tools including makeup, skin smoothing, filters, and others.
Offers tools such as filters, skin smoothing, and makeup
Eraser tool to automatically removes watermark
It has a clean and intuitive interface.
Simple and easy to use removal tools.
Platform: Android and iOS
Price: Free with in-app purchases
Conclusion
In a nutshell, we just had a look at different methods to remove watermark from images. Users can easily remove watermark from images with AI using HitPaw AI Watermark Remover. In addition to this, you can also use different online platforms and apps.