What Is iFunny Watermark Meme? How to Remove iFunny.co Watermark
iFunny is a collective meme generator that you can the best and funniest memes, videos, gifs and pics in one place. You can download thousands of memes, videos, gifs and pics here, but most of them will leave a iFunny co watermark. Those watermark are really annoying. Here, lets talk about that iFunny watermark and how to remove it easily.
Summary
iFunny meme watermark can a trouble as people may focus on the watermark rather than the visual. You can use HitPaw Watermark Remover to remove the iFunny.co meme watermark on videos, images, and GIFs easily.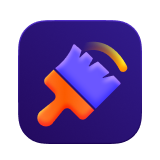 Part 1.

What Is iFunny Watermark Meme?

iFunny watermark meme is a smiling emoji or "ifunny.co". When you upload the memes on this website or app, the watermark appears on the creation. When you download a meme from the iFunny app or website, the watermark will also apply to it. iFunny watermark meme indicates that thememe is the property of iFunny.
Part 2.

Why Need to Remove iFunny Watermark?

The iFunny memes is a famous website that contains numerous memes and gifs that people can share around with their friends. However, these famous memes have the signature iFunny watermark that shows the possession of the memes but also ruins their overall appearance. Furthermore, there are times when people don't want the source of the memes to be traced back.

Therefore, the iFunny watermark remover has come as a blessing in disguise since it can easily get rid of the unattractive watermark on your picture and redeem the natural glory of your picture.
Part 3.

Best iFunny.co Watermark Remover to Get Rid of Watermark Instantly

When i spot an ifunny watermark meme, sit down let's talk about that iFunny watermark. It can be removed using HitPaw Watermark Remover, the best AI watermark remover to erase any watermarks, logo, date stamp, text from photos and videos automatically and instantly.
Step 1.Once the software has been installed, run it and drag the file that you want to remove watermark from to the main interface.

Step 2.Select the watermark using the selection tool and choose a watermark remover mode. There are 4 different mode to remove watermark. You can try different mode to check the best effect. Here we take AI model for example.

Step 3.Click Preview and the software will remove ifunny watermark automatically.

Step 4.The last step is to export the iFunny image without watermark.
Part 4.

Best iFunny Watermark Remover App to Remove Watermarks 

iFunny Watermark Remover is a Android based app to help users remove watermarks from iFunny memes easily and quickly. If you are an Android user, you can download this tool and try to remove watermarks from iFunny memes.

iFunny watermark remover tool is available on the internet on many download websites, you can check some of them below:
We have enlisted all the steps for carefully removing the watermarks from your pictures and restoring their full glory.
1.Once you have opened the website or downloaded the app you then need to click on the option of 'add photo' and add the picture that needs to be edited.

2.The app is also quite smart on its own as it is quick to judge and filter out pictures from your gallery that might contain a watermark and need to be edited.

3.After adding the photo, you need to take their tool that highlights the location of the watermark. You can use that tool to draw over the place with the watermark.

4.Once you have selected the portion containing the watermark, you can then click on the button that says remove watermark and your watermark will be gone like it never existed and the picture will become flawless and completely spot-free.
Part 5.

Frequently Asked Questions about iFunny

Q1. What is iFunny?

A1. iFunny is a platform that is famous for giving everyone the chance to make their own memes and gifs and share them with their community of friends. The website is very similar to Facebook as people share their memes and they can comment of it as well. However, this site is solely dedicated to the purpose of meme creation and meme sharing.

Q2. How much is iFunny worth?

A2. From Google search, you will find this website value $2m as there are over 10 million users in the iFunny community. Most of the popular users can make money with iFunny.

Q3. Can I download a meme on iFunny without a watermark?

A3. Downloading the iFunny meme will always leave a watermark on it but you can use an iFunny watermark remover to erase iFunny.co watermark on the memes, videos, and GIFs of iFunny.co.
Conclusion
Memes are very popular these days as they are a constant source of joy for many. iFunny is the perfect site where you can get and make the memes of your choice and share them with your friends for their reviews and reactions. However, the memes made using that site usually come with a watermark that might be annoying for many. Therefore, you can use our mentioned HitPaw Watermark Remover to take care of those watermarks and have clear pictures.