Best 6 Photo Stamp Remover for Beginners (Desktop/Online/App)
Can you remove stamp from photo? A photo may contain watermarks, defects, stamps, and other unwanted objects, which really make you annoyed. An reliable photo stamp remover comes to the rescue in such situations and can help remove date stamp from photo and all these issues to produce a clean photo of better quality.
Summary
Photo Stamp Remover can easily delete date stamp from photos thus to protect important info on your photos and make other enjoy the photo without distracting attention. Here are the best Photo Stamp Removers for your reference.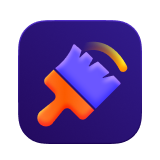 Part 1.

Best Photo Stamp Remover for Windows & Mac

Photo stamp remover software will efficiency remove date stamps, watermarks, and unwanted objects from digital photos to create a perfect image. Below are recommended photo stamp remover for Windows and Mac you can trust.
1. HitPaw AI Photo Stamp Remover
HitPaw Watermark Remover is the best AI photo stamp remover software that if you are looking for a way to remove date stamp from digital photo automatically. Besides AI mode, you can also using marquee tool, lasso tool, and brush tool to remove date from photo and create the perfect image.
Detect and remove stamp automatically with AI
Remove all kinds of date stamp from photo in seconds
Not only stamp, but also remove logos, text, etc.
Support JPG/JPEG/PNG/GIF/BMP files for photos
Best for beginners with highly intuitive UI
Fast erasing speed and high-quality output
How to remove date stamp from photograph instantly with HitPaw:
Step 1.Download, install and launch HitPaw Watermark Remover on your computer. Click 'Choose File' button to upload your image file.

Step 2.Choose the date stamp you want to remove from the image and select remove mode to ease it instantly.

Step 3.Click "Preview" to check the watermark removing effect and click 'Export' button to save the file.

 
2. Softorbits Photo Stamp Remover ( Photo & Windows Only)
An other recommended program is the photo stamp remover by Softorbits. It blends up the selected photo stamp area by filling it with the texture generated from the pixels of the surrounding area. With a few minutes, you remove any type of watermark, and get a clean and clear picture with no distraction.
Eliminate date stamps and any other unwanted objects from photos
Four modes to remove a date stamp from photos
Multiple ways to create a watermark selection
Easy-to-use and straightforward, user-friendly process
Batch mode allows to process more than one photo at a time
How to Delete date stamp from photo with Softorbits Photo Stamp Remover:
Step 1.Download and launch the program.

Step 2.From the top-left of the taskbar, click Add File to add your photo.

Step 3.Use the marker tool to highlight the date stamp area and click the Remove button.
Part 2.

Best Photo Stamp Remover Online Free

An online photo stamp remover can remove date stamps from photos free. Here are some recommended online photo stamp remover free for. Note that all free online services will have limits such file size limit or function limit.
1. WebinPaint
If you are looking for a free photo stamp remover, you may want to give Inpaint a chance using its free trial. WebinPaint is an impressive stamp remover that deletes the unwanted distractions from the images using intelligent, content-aware technology. However, it is difficult to remove objects from a complex background.
Photo stamp removal without quality loss
A free photo stamp remover that can restore old photos
Support removing blemishes and spots on portraits
Batch editing of graphic images supported
How to remove date stamp from photo free online with WebinPaint:
Step 1.Launch Inpaint and open the photo you want to edit.

Step 2.Mark the object you want to remove with the red marker. Click Erase button on the top bar.

Step 3.Click Erase button on the top bar. Inpaint will clear them in a few seconds.
2. Fotor
A photo stamp remover online free has features to make you go dancing with excitement. Yes, it is our old buddy, Fotor. It is a fully-featured photo correction tool used by so many people so far and has satisfied them the most. Remember that you need some professional skills or it will take longer than necessary to complete a task that should not have taken as much work time.
Advanced editing technology to remove photo stamp
Professional style tool that supports layers and masks
More than 100,000 professional designed templates for various purpose
Easy background remove feature
How to get rid of date stamp from photo online with Fotor:
Step 1.Go to Fotor.com, get started to edit a photo, and upload your picture with watermark.

Step 2.Find the Clone tool in the toolbar and adjust the brush size and intensity.

Step 3.Take a sample from the image and then apply the sample to the watermark.

Step 4.Hold down the left mouse button and drag the mouse for fixed-point selection.

Step 5.Move the mouse slowly until the watermark is completely removed.
Part 3.

Best Photo Stamp Remover App for Android & iOS

How do I get rid of time stamp on iPhone photos? A photo stamp remover app can help you get rid of date stamp from photos on iPhone and Android easily without any photo editing skills. Below are some recommended photo stamp remover apps for you.
1. Unwanted Object Remover (Android)
Remove Unwanted Object is a free app and works for Android devices. It provides easy to use selection tools called "Eraser" and "Lasso" tool for deleting unwanted object instantly. Also, this app will save time in processing your image.
Retouch to remove photo stamps
Local tonal and color corrections
Tone & Color to give your pictures a proper look
Filters for your photos and textures to add depth and richness to your photos.
How to remove date stamp from photo on Android:
Step 1.Install the app from the Play Store.

Step 2.launch it and then tap the "Gallery" icon to import the photo you want to edit.

Step 3.Use either the "Eraser" or "Lasso" tool to select the unwanted object.

Step 4.Once selected, tap the "Process" button to process and see the result of your image. When it's done, tap the "Save" icon to save it into your photo gallery.
2. AirBrush (iOS and Android)
AirBrush is a popular stamp remover app that allows you to remove date stamp from photos on iPhone. It offers you cool filters, natural and beautiful photo effects and helps you remove any types of stamp without any photo editing skills. It is free but with an in-app purchase.
Simple "Erase" tool to remove a photo stamp
Intuitive and clean interface makes it easy for beginner
Various retouching tools like filters, skin smoothing, makeup
Support for all popular photo formats
How to remove date stamp from photo on iPhone:
Step 1.Open AirBrush app after installing and tap the library button to choose the photo you want to remove stamp.

Step 2.Select "Tools" > "Erase" and highlight the stamp that you want to remove.

Step 3.This app will automatically delete the highlighted part. You can tap the "Check" icon to save your edited file.
Summary
After using many such tools, both online, apps and desktop software, we higlghly recommend HitPaw Watermark Remover as it is not only easy-to-use, friendly for beginners, but also allows you to get rid of date stamp on videos or images. With all these features, this is the perfect AI photo stamp remover.