How to Fix VLC Does not Support UNDF Format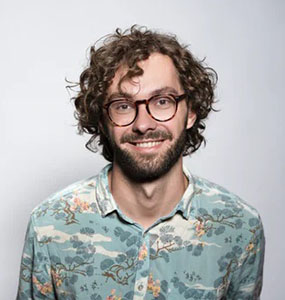 VLC Doesn't Support UNDF Format is a common problem with VLC software. For both Windows and Mac users, the VLC player is a popular choice for media streaming. With VLC, you don't have to pay anything to enjoy all of its features because it's an open-source application.
The problem is that some users may have faced an error message like "VLC does not support UNDF format" or "no suitable decoder module VLC fix" if they are regular users. Those who use it frequently encounter it.
Part 1. All You Need to Know About UNDF Format
1. What is UNDF
UNDF stands for an undefined file format, which signifies that the player is unable to define or recognize the format. We'll get a UNDF format player error every time we try to play a video file that hasn't finished downloading. The VLC media player is no exception to this rule.
2. Why does VLC not support UNDF
VLC Media Player's UNDF format problem can be caused by any of the following:
The file you're attempting to play hasn't been successfully downloaded.
The transfer of the audio or video file has not yet been completed.
VLC media player does not support the codec needed to play the file.
The audio and video files have been corrupted or damaged.
Part 2. How to Fix VLC Does not Support the Audio or Video Format in UNDF?
Let's begin by looking at the solutions first. They are quite basic and easy to understand. You only need a basic understanding of the first two approaches to get started.
Method 1. Check or redownload the media file
The first step you should take if your VLC player displays the UNFD error while opening a file is to verify whether or not the file is alright. A bug might be hiding in the folder, or the entire file could be corrupted.
It depends on a number of things, such as where you downloaded it. In addition to that, check to see if the file has been completely downloaded. Because if it isn't, the software will report it as a bug. That's because it's an unfinished file, and hence cannot be opened.
Method 2. Update VLC media player
The second thing you may do is update your VLC UNDF media player if your file is OK. Because new malware, like viruses and bugs, is generated on a daily basis, it is very necessary to keep all of your software and devices up to date in order to protect them from it.
The most current version will always include support for newly produced codecs, and this may even include certain codecs that were just developed lately.
Additionally, it includes the correction of bugs. It removes the majority of the factors that contribute to UNDF files. Simply go to the official website for the VLC media player and download the most recent version available there.
Method 3. Download the combined community codec pack
It is the software that comes highly recommended for fixing UNDF player errors. There aren't any video or audio codecs available, which is why you get the VLC does not support UNDF format error. Because VLC does not accept the format of the file you are trying to open, you will see this error message. For that, all that is required is downloading the proper codec. Nevertheless, it's difficult to determine which codec is lacking in order for the file to play.
Installing the Combined Community Codec Pack is necessary since there is no way to determine what codecs are missing. Because of the name "Combined Community Codec Pack," you may expect it to have a wide range of codecs, such as CoreWavPack, VSFilter, and FFDShow Tryout, all in one package. Since VLC does not support the audio or video format UNDF, it is important to fix it first.
All of these codecs have been carefully selected by CCCP to ensure that you get the best possible video and audio support. To get the Combined Community Codec Pack, follow these instructions:
1

Download and install the Combined Community Codec Pack.

2

Install it on your computer and follow the steps given in the image below.

3

You can now re-open the file in your VLC media player and play it.
Part 3. Ultra-tips: Convert Videos Easily in 90X with HitPaw Video Converter
Considering the reason why UNDF cannot be played, like many other formats of video cannot be played, it is caused by the format not being supported by the player. So for these other formats of video, such as MKV, you want to play them on portable devices, you might as well try to use HitPaw Video Converter to convert it to a format that many devices support, such as MP4.
You are able to convert video between 1000+ formats with the help of HitPaw Video Converter. Some of these formats are H.265, Apple ProRes, HEVC, Apple Music (M4P), iTunes music, Podcasts, audiobooks, and many more.
The following are some of the features of HitPaw Video Converter:
Amazingly fast conversions between video and audio formats.
You can save videos from more than 10,000 sites, including YouTube, Bilibili, Dailymotion, Facebook, Instagram, and Tiktok.
90 times faster than the fastest conventional converters.
100% safe and secure.
Batch conversion
No loss of quality after conversion of videos
Step 01 First, you need to download and Install the HitPaw Video Converter on your computer. Then, launch the application.
Step 02 For first time users, HitPaw Video Converter will ask you set preferences. You can easily change the settings based on your needs. You can also change the file name of your video. After setting up the HitPaw Video Converter, add your video file by clicking on the Add Video button. You can also drag and drop the video.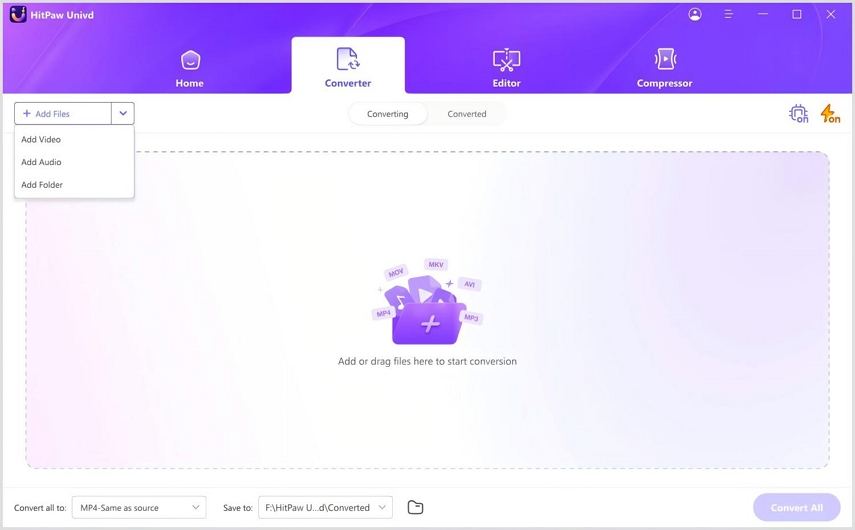 Step 03 Now, you have to select the output format for your video. You can then click on a triangle icon to select the output format. Here you have two options. You can either convert a single file or multiple files. To convert multiple files, click on "Convert all".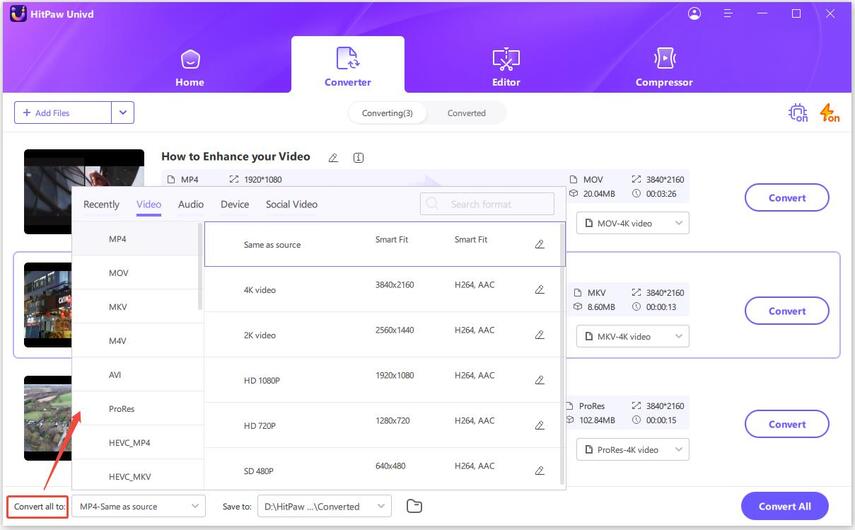 HitPaw Video Converter also allows you to change the options of output format such as video quality and audio codecs. All you have to do is to click on the Edit icon.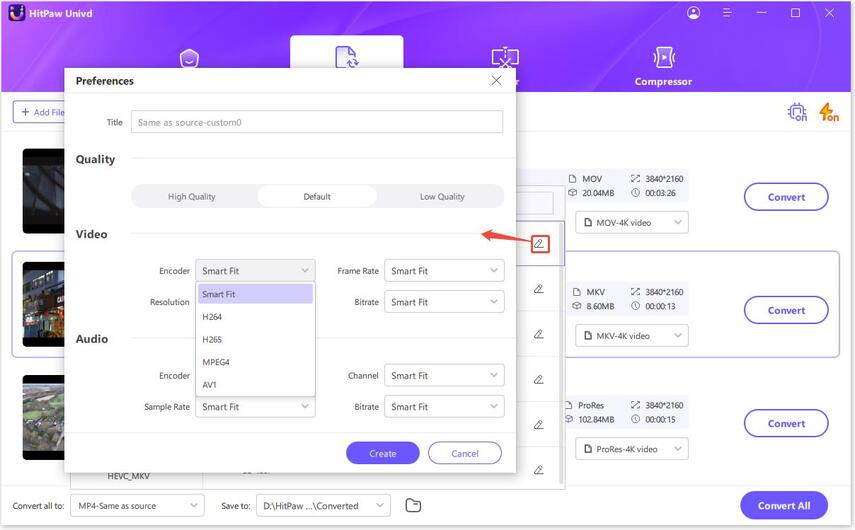 Step 04 To convert a video to your preferred format, pick a destination folder and click Convert (or Convert All if you have multiple files to convert). You will find the Hardware Acceleration Detection and Lossless Conversion option on the top right corner. Click on it.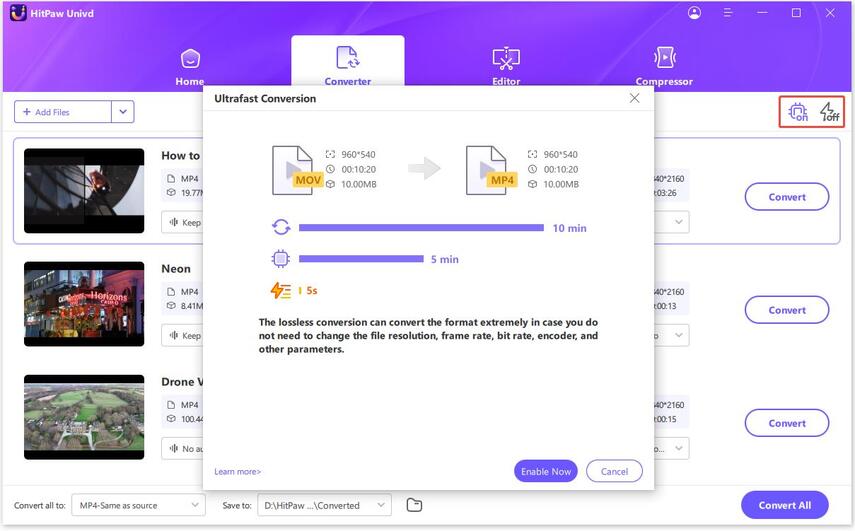 Step 05 After the completion of conversion, you can access the converted files by clicking on the Converted option. The other way is to click on Open Folder to view all completed files. You can also make changes to your video by clicking on Add. So, it is that much simple.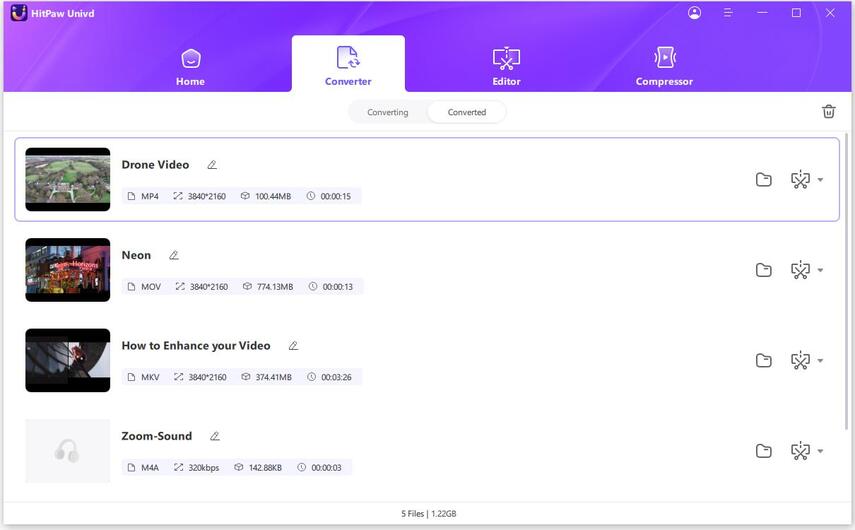 Part 4. Conclusion
To fix the UNDF support player issue, this was the most appropriate and effective method. Get off your couch and give these solutions a shot if the fact that VLC does not support UNDF error is driving you crazy. If none of those options work, you may always try HitPaw Video Converter.
In any case, I believe that you should do so since it is almost the answer to all of these issues in a single package. It will most certainly be successful for you. I really hope that you found this guide to be useful.