VLC Upscale: How to Upscale Video with Detailed Steps in 2023
Upscaling can transform a video's look, whether you film it to share with your friends for fun or run a YouTube channel. You can go from grainy 480p footage to 8k using quality upscaling Software and impress everyone instantly.
If you have also been wanting to turn your ordinary-looking footage into an impressive, high-quality one, this article is for you. We'll tell you about the best tools you can use for VLC AI Upscaling and provide you with a step-by-step guide too.
Part 1. How Does VLC Upscale?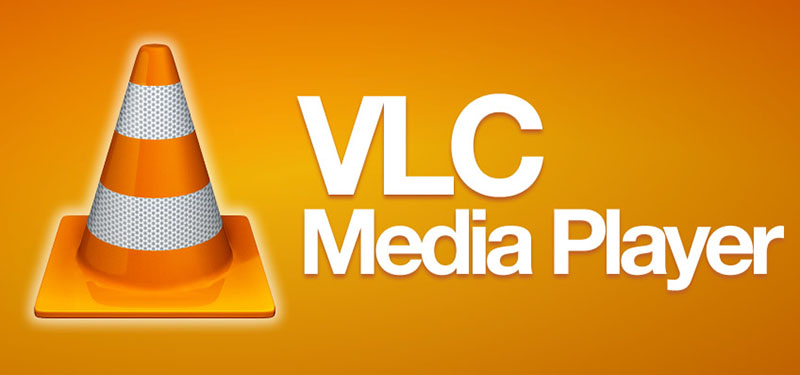 Sometimes you have a video you want to enjoy on a high-resolution screen, but the quality needs to match it better. In those cases, you need a video enhancer to upscale the video quality and let you enjoy it on your favorite screen.
Luckily, you can do a VLC upscale, which is much more than just another media player. It brings many features that you can use to adjust the settings of your videos and make them look fresh and new.
You don't need advanced technical knowledge to grasp how VLC upscale video works. All you need to do is follow a few simple steps that will quickly give you your desired footage.
Open the video in VLC and click Adjust at the bottom. 
Open Video Effects and adjust the options such as brightness, contrast, radius, etc.
Hit Save to save and preview the changes you have made.
Part 2. How Do I Use VLC Upscale a Video in VLC Media Player? 
As explained before, you only need to follow a few simple steps for a VLC upscale of your video. Let's discuss those steps to help you achieve your desired resolution.
1. Change Video Color Range to Enhance Video Quality 
If your video has washed out colors, it has most probably got to do with the color range you have set on your graphics card. 
If you have an NVIDIA graphics card, here's what you need to do for the best VLC settings 1080p upscale:
Open the NVIDIA control panel.
Hit Advanced Settings and locate the video. 
Hit Adjust video color settings, click the tick in front of the NVIDIA settings, and tap Advanced.
Change the color range to a full dynamic range of (0-255) from limited (16-235). 
Relaunch VLC on your computer.
If you're using an Integrated Intel HD graphics card, do these for a VLC upscale:
Open Graphics Properties by right-clicking on your computer. 
Tap Driver Settings in the VIDEO icon under the Input Range category. 
Choose Full Range, and you're good to go.  
Restart VLC on your computer to apply the new settings.
2. Adjust Output Settings to Improve Video Quality 
Sometimes adjusting the video color range doesn't work properly. In that case, you can try this step for a VLC upscale by adjusting the output settings. All you need to do is to follow a few simple steps given below:
Open VLC Media Player, tap Tools, and choose Preferences.
Hit Show Settings and select Simple.
Tap the Video panel and open Output modules. 
Select DirectRaw, and cancel Use hardware YUV → RGB Conversions.
Tap Save and reopen.
If this doesn't work, you can try the following VLC upscale steps:
Click on the 2nd OpenGL under the Output Modules. 
Change Relative Colorimetric to Absolute Colorimetric or Saturation under Rendering intent for color conversion. 
If your video doesn't have the best color components, enable the Add a YUV4MPEG2 header for optimizing chromatic components and enhancing VLC upscale video quality.
Open Output modules and click on YUV output.  
Tick the Add a YUV4MPEG2 header option.  
Hit Save and restart VLC to apply the settings correctly. 
3. Use VLC Filters for VLC Video Upscaling
If you're thinking of applying a VLC upscale to your video, it is crucial to know all the filters it provides. VLC has many filters that can instantly transform your videos' appearance. 
The software has two groups of filters named Essential and Video Effects. Brightness, hue, contrast, etc., come under Essential effects, while Video Effects contain more complex settings such as the Colors adjustment tab, Crop settings, etc.
So, let's discuss the steps you need to follow to apply these filters to your videos in VLC: 
Open the video in VLC. 
Select Tools and open Effects and Filters. 
Open Video Effects in the Adjustment and Effects popup. 
Apply the effects you like and click Close.
4. Increase the Number of Threads for VLC Video Upscaling
A multicore processor can significantly improve the VLC video upscaling capabilities of your computer. It supports multithreaded decoding and has much better speeds than single-thread decoding. VLC uses zero threads by default, so it changes the number of threads according to the situation. 
You need to add at least two threads for decoding a 4k video file like this:
Open VLC and click on Tools → Preference.  
Click Show settings on the lower-left and click All.  
Click on the arrow in front of Video Codecs and by going under Input/codecs. 
Find the Decoding box under Video Codecs and change threads from 0 to 2.
Restart VLC to apply changes properly.
5. Increase the File Cache Values to Unblur Video
Sometimes CPU and memory have a mismatch, negatively affecting VLC upscale to 4k, which is essential for improving the system efficiency and yielding better 4k results.  
Here are some simple steps to do a VLC upscale using this method:
Open VLC and click on Tool → Preference. 
Click on Show settings in the lower-left and click All. 
Open Input/codecs and click on the arrow in front of Video Codecs. 
Open the Advanced box on the right and change caching (ms) from 300 to 10,000.
Part 3. FAQs of VLC Upscale  
Q1. Can you Increase the Resolution of a 360p Video to 1080p?
A1. Yes, you can increase the resolution from 360p to 1080p in VLC upscale. However, your video will still play at 360p despite showing the higher resolution of VLC settings for the best video quality.
Q2. Why does VLC Player skip? 
A2. If you're playing a file format used for streaming, such as DVDs, HD VLC might skip it, as it needs to buffer them before playing.
Part 4. Best VLC Upscale Alternative: How to Upscale Video to 4K with AI Video Enhancer?   
There is no denying that video marketing has been on the rise for quite some time now. Images are powerful, but videos are even more powerful for capturing an audience and boosting the online presence of your business. However, you need high-quality videos to stand out from the rest of the competition.
Therefore, you need software to upscale your videos to a higher resolution effortlessly. Luckily, one such software is available: HitPaw Video Enhancer. It is one of the best video upscale tools on the market, providing incredible features for transforming your videos.
The AI capabilities of HitPaw Video Enhancer take it a step above other video enhancers. Moreover, it can enhance videos up to 8k, a feature not offered by many other video upscaling products. HitPaw also saves your precious time by allowing you to import multiple videos through Batch Processing.
Features of HitPaw Video Enhancer:
Enhances your lower-resolution videos up to 8k. 
The General Denoise Model reduces noise from older videos.
Enhance videos with AI-powered technology.
The Face Model improves human faces.
The Anime Model upscales anime videos.
Batch processing enhances multiple videos simultaneously.
Processes videos quicker than other video enhancers.
Also perfect in forensic video enhancement
Simple Steps to Upscale Video Using the HitPaw Video Enhancer
Step 1. Visit the official HitPaw website to download and install the Software.

Step 2. Click on Choose File or drag and drop the video into HitPaw. Choose the AI Model you want to apply to your video.

Step 3. Choose an AI model to enhance your video.

Step 4. Click Preview to preview the effect.

Step 5. Click Export to save the edited video once the process is completed.
Learn About the Best AI Video Enhancer from This Video:
Part 5. Conclusion   
As you have read, you can VLC upscale to 4k. However, it has some glaring flaws that cannot be overlooked. If you want the best experience while improving your videos, HitPaw Video Enhancer should be your top choice.
HitPaw Video Enhancer provides impressive AI capabilities you won't find anywhere else. It also has a simple interface, making it easy for everyone. Moreover, you do not need any technical knowledge about video editing before using it, so go ahead and enhance as many videos as you want.